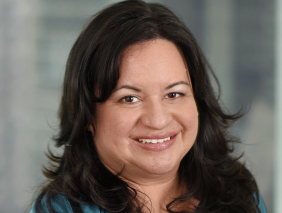 Principal, Director of Project Management
Andrea serves as AC Martin's Director of Project Management and has 25 years of experience managing programmatically complex buildings on university campuses in California and Hawaii. Her skills in communication and collaboration have guided teams through many successfully completed projects. Andrea has the unique ability to absorb and retain details discussed during project development which ensures her client's needs are met, and the design intent is realized in the completed work. Her main strength is team building which enables her to navigate challenging issues and ensure a successful outcome for all involved.
A strong advocate of appropriate sustainable building strategies, she is currently leading design teams at Chapman University and the California Institute of Technology.