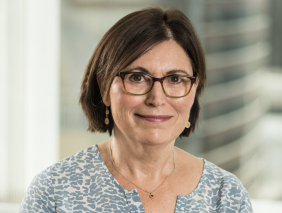 With over 35 years of experience designing buildings that celebrate the uniqueness of place and program, Gail brings considerable talent, energy, and passion to every one of her projects. From the award-winning design of the Cal Poly Engineering IV building to the LEED Platinum EB design for the California EPA Headquarters building, she infuses each of her projects with a sensitivity to context, commitment to sustainability, and innovative design processes.
Gail has an amazing capacity to listen to her clients and translate their goals into a physical environment. Realizing that a successful design doesn't stop at the exterior face of a building, she is able to choreograph the exterior elements and the overall site context with the building design in a holistic design approach.
As the director of design, Gail is involved with every design project in the office, participating in design charrettes, providing direction, and reviewing the final design concepts to ensure that they have pushed every boundary possible.