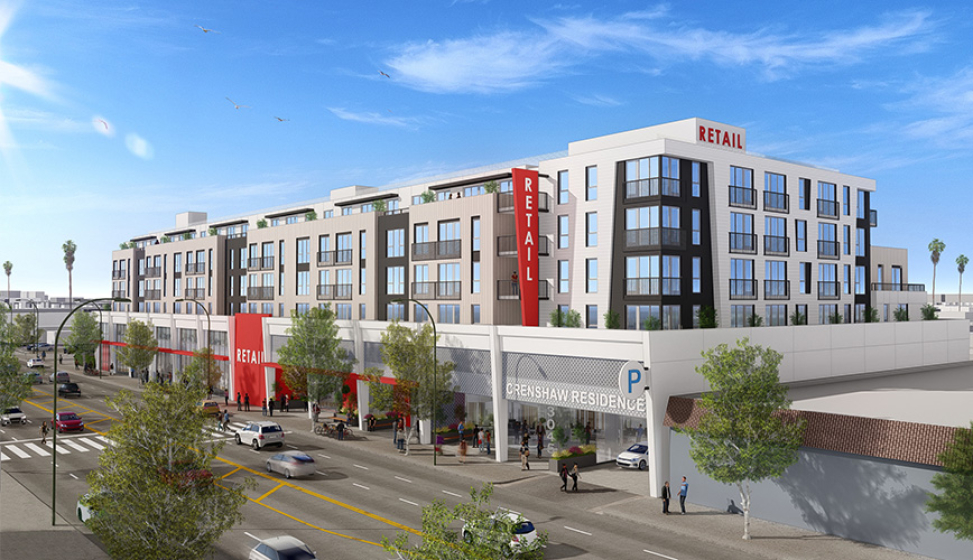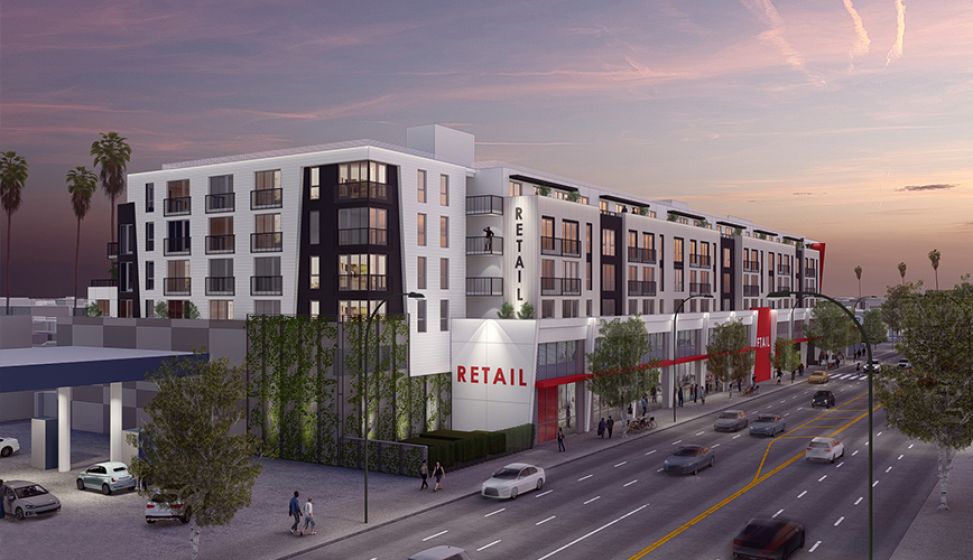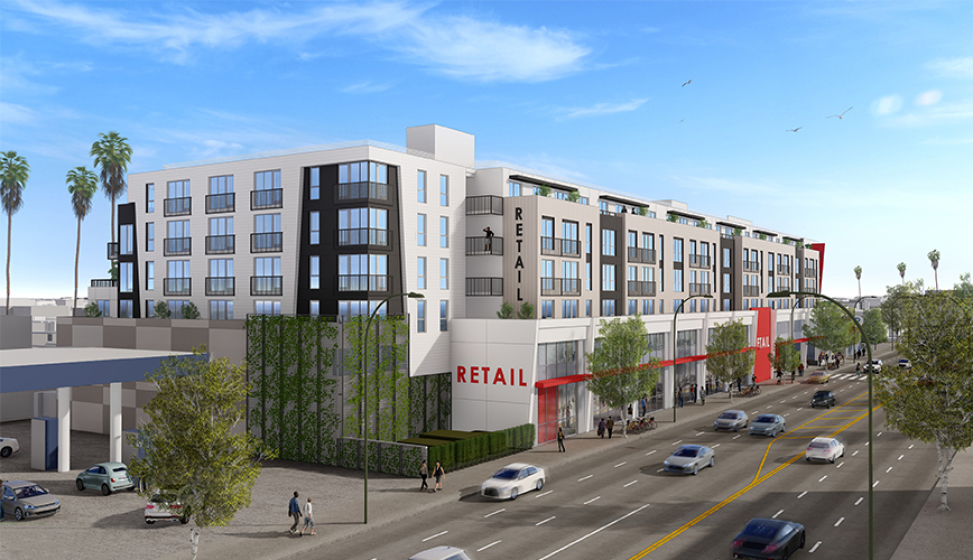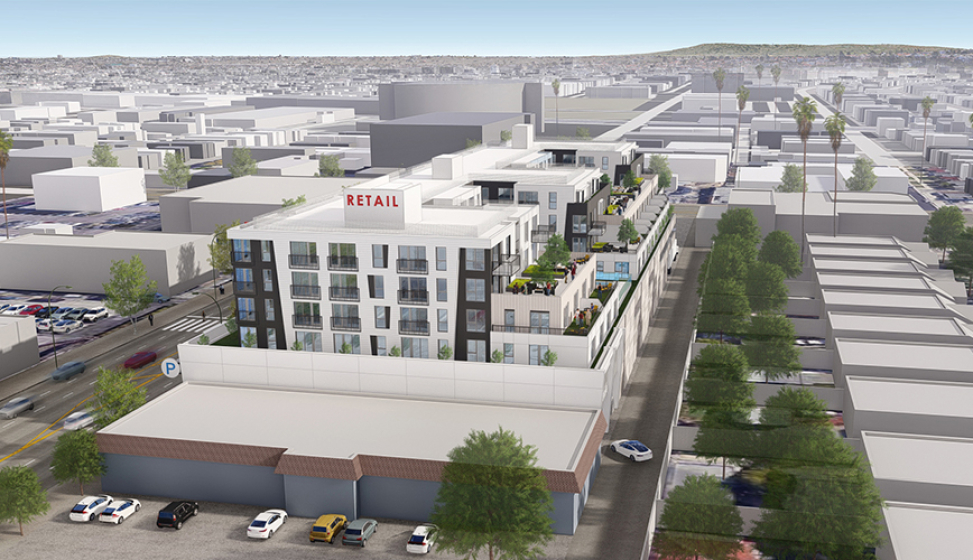 3045 Crenshaw Blvd. Mixed-Use
Located in the historic West Adams neighborhood of Los Angeles, the new mixed-use transit-oriented development will be located approximately a quarter mile from Metro's Expo/Crenshaw light rail station. The development will include 168 studio, one-, and two-bedroom residential units; 17 of which will provide housing for extremely low income households. The 6-story 171,000 square foot project includes 5 levels of residential units and amenities over 40,000 square feet of commercial retail at the ground level. Residents will enjoy amenities including a pool, spa, gym, club room, lounge areas, and bike parking.
The design pays homage to the eclectic neighborhood fabric which includes a blend of newer contemporary buildings, midcentury and art deco commercial buildings, and Spanish style single family residences. Two-story design elements with angled walls and archways on the ground level honor the midcentury West Angeles Church, which previously occupied the site. Divisions and volumes create visual interest on the upper residential levels, while iron Juliet balconies honor the Spanish style architecture in the neighborhood. The street-facing corners of the building are designed with a modern approach to color and shape. On the front façade, the cross design of the laser cut perforated metal is a nod to the former church at the site. The rear of the building will feature set back landscaped terraces full of green vegetation to soften the edge and relate closer to the adjacent neighborhood.