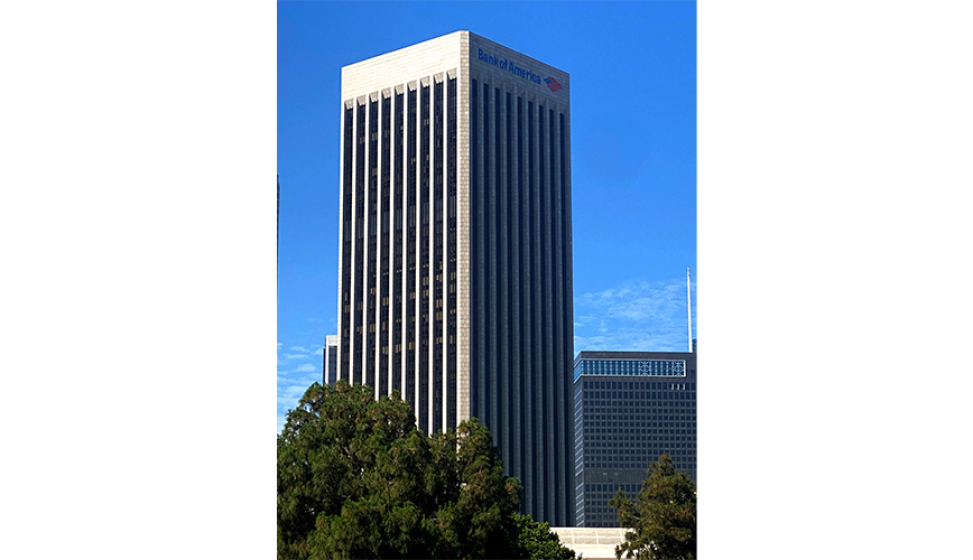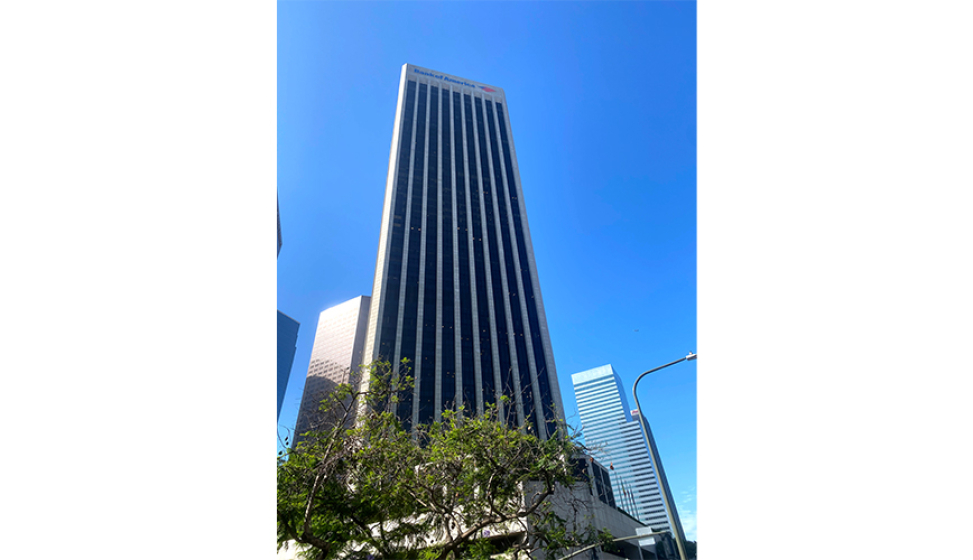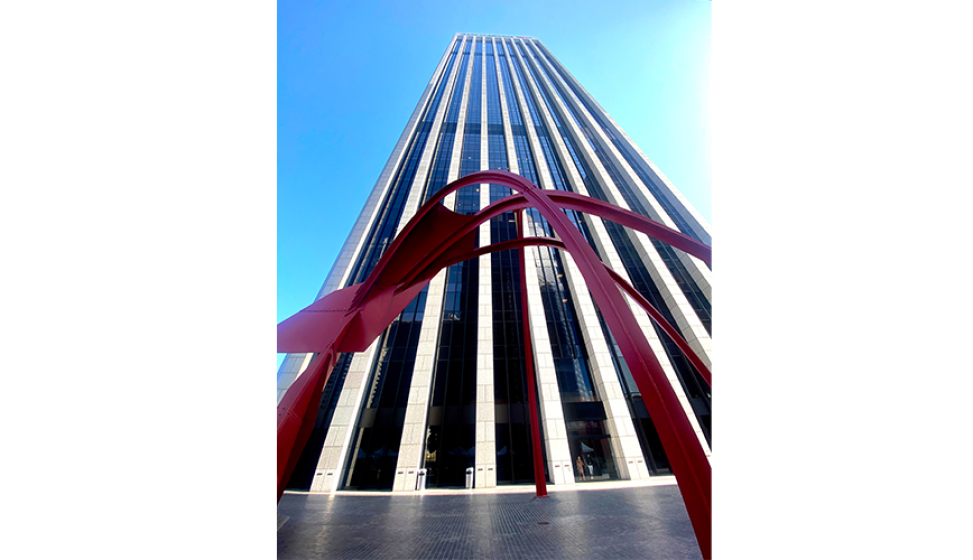 333 South Hope Street
Bank of America Plaza
(formerly Security Pacific World Headquarters)
The Bank of America Plaza, formerly the Security Pacific Bank World Headquarters, is a dramatic 55-story light granite structure with a unique square design on a 45 degree angle to the site. The design provides an aesthetic addition to the skyline as well as opening new vistas for the estimated 8,000 inhabitants of the building.
The angle also serves a functional purpose as it provides improved sun control with accompanying economies in lighting, heating and air conditioning. In addition to offices, the 1.6 million-SF project contains a concourse level restaurant accommodating 160 persons, a 200-seat auditorium, an 800-seat cafeteria, a 30,000-square foot branch bank, speciality shops and on-site parking for 2,500 cars in the base structure.
The project is predominantly garden and people-oriented, with the tower taking up approximately a fourth of the 4.21-acre, mid-city site. At the building base is a bi-level public garden, landscaped and decorated with art and sculpture. The main entrance is a series of steps in semicircular design leading to the main level of the plaza and a sculpture by Alexander Calder that stands 50 feet tall. Small gardens on the northern part of the complex are composed of semi-circular fountains.