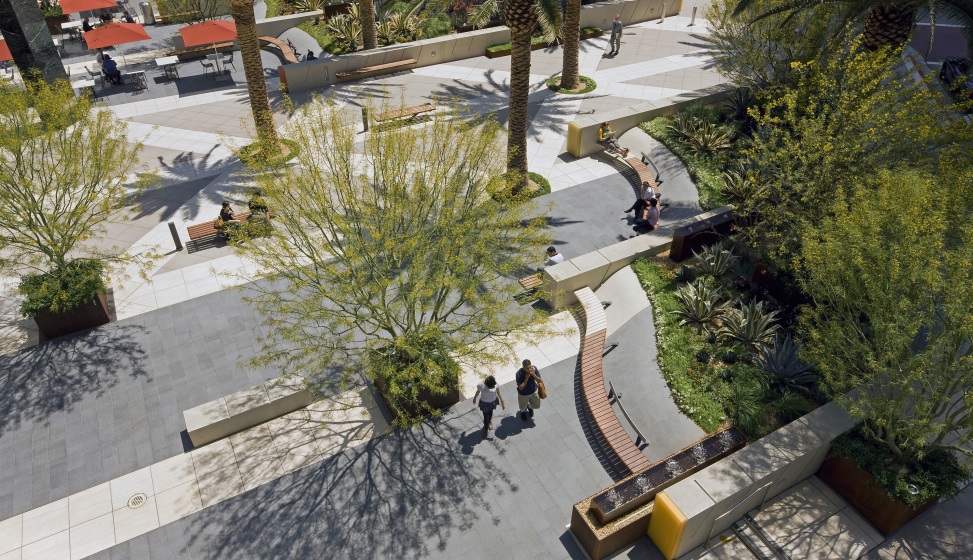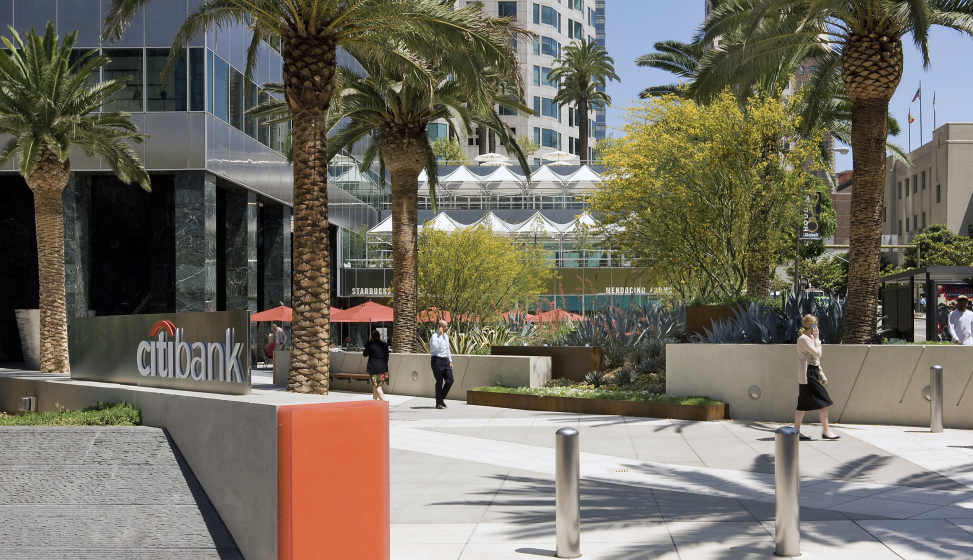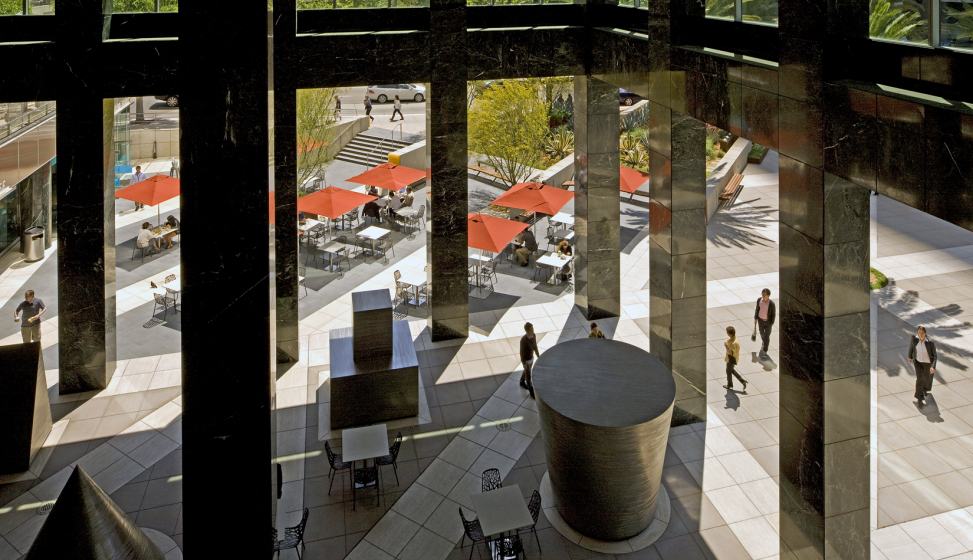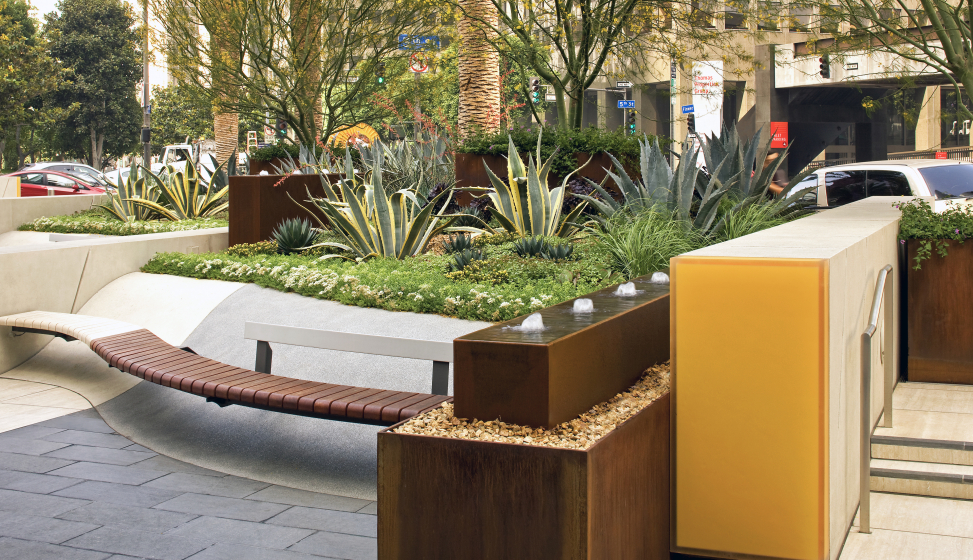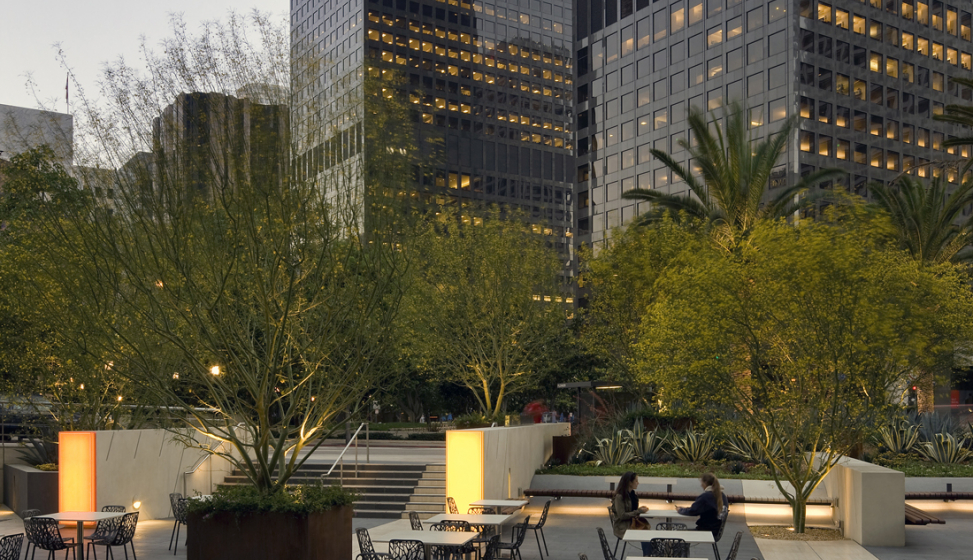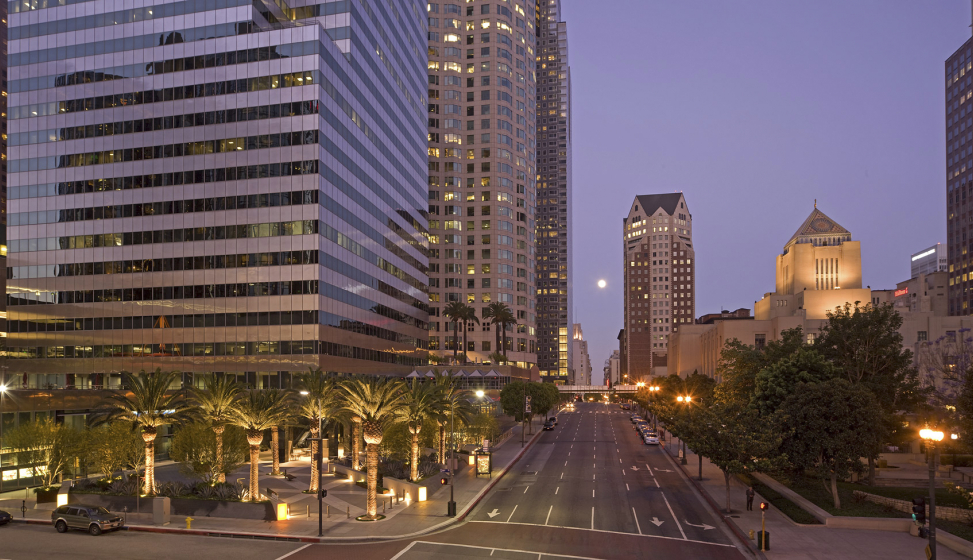 444 South Flower Plaza Renovation
Citigroup Center
When downtown Los Angeles' office buildings first started sprouting up, the city had a very different attitude about civic plazas. Most of those spaces were empty, windswept concrete yards, not places of dynamic urban activity or real civic engagement. AC Martin's recent renovation of a modernist plaza outside this major downtown high-rise is a good example of how this attitude has changed. Solutions implemented on this project include:
A once-barren space was filled with an intricate network of elements that would make it as walkable, sittable, and people-friendly.
A diagonal pattern of stone pavers, which lead visitors to and from the main entry embraces the urban grid.
Artful use of illuminated colored glass boxes lining the entryways provide clear wayfinding.
Alternating light and dark pavers and Palo Verde trees that create dappled light help to offset the heat island effect.
The new landscape design, comprised mostly of droughttolerant succulent gardens in dark brown oxidized Cor-ten steel planter boxes. Water features, seating areas, and orange umbrellas were added to provide a lush protective backdrop against the bustling city traffic.
The buildingís terraced storefronts were re-imagined to include new steel blade signage that not only unifies the facades but also gives the shops a new sophistication.