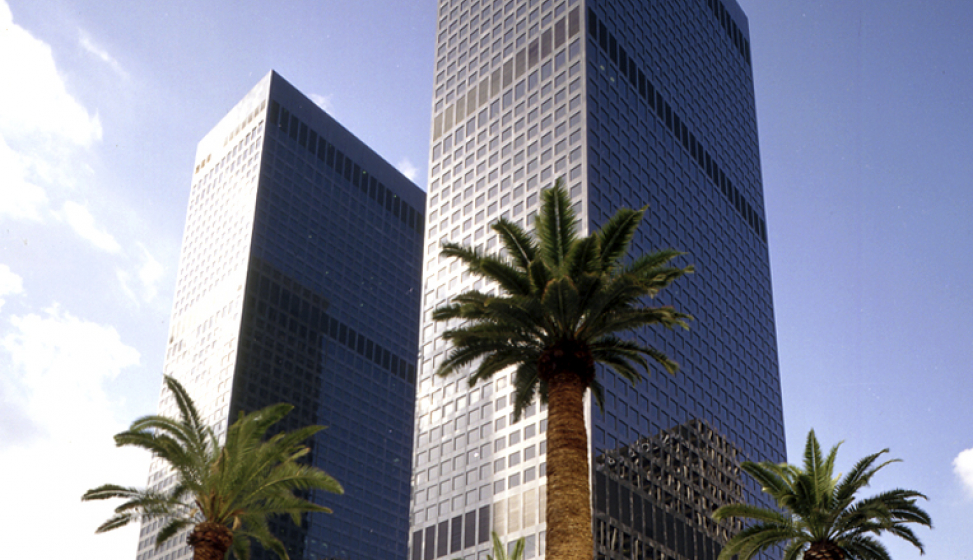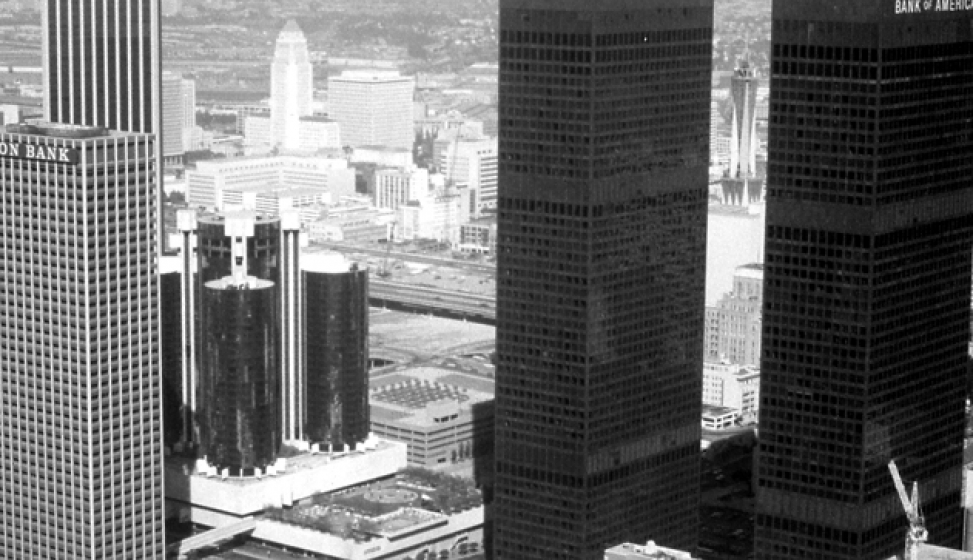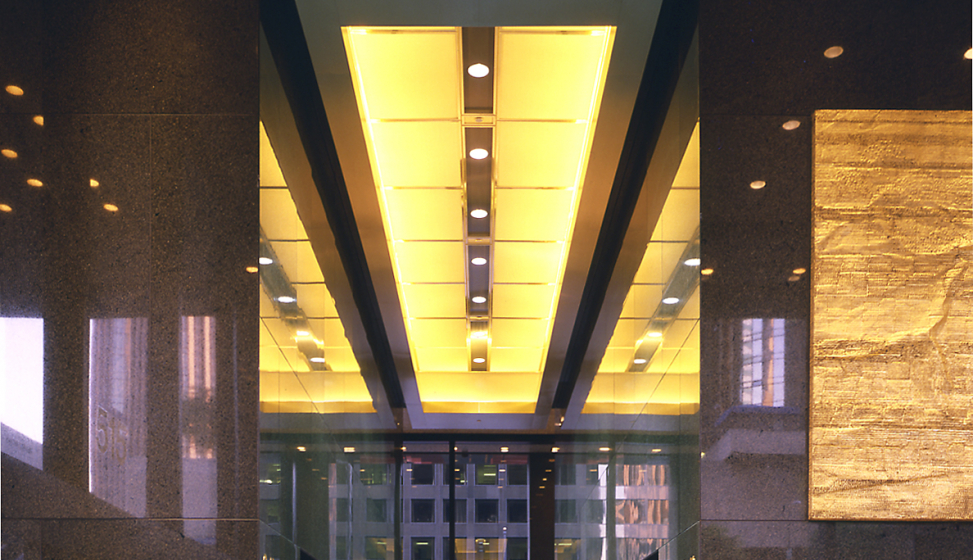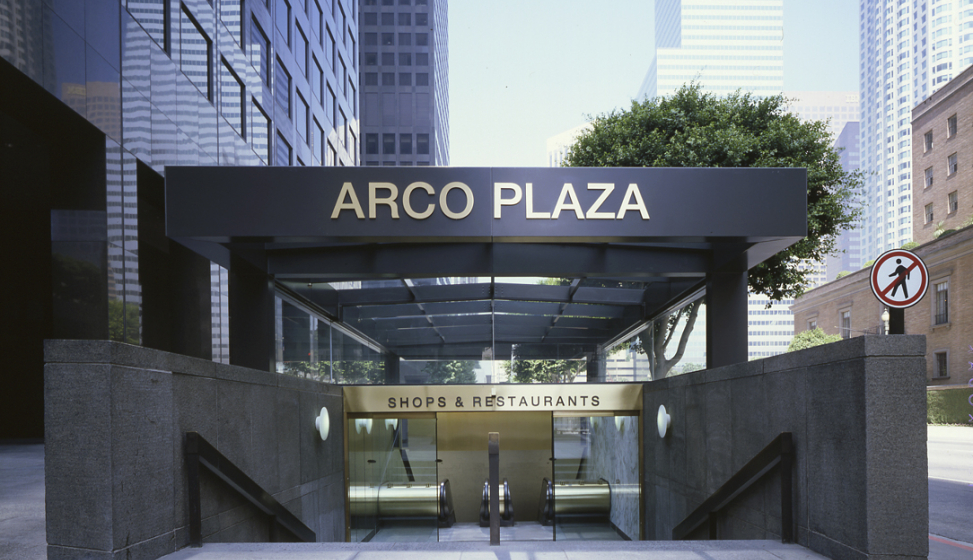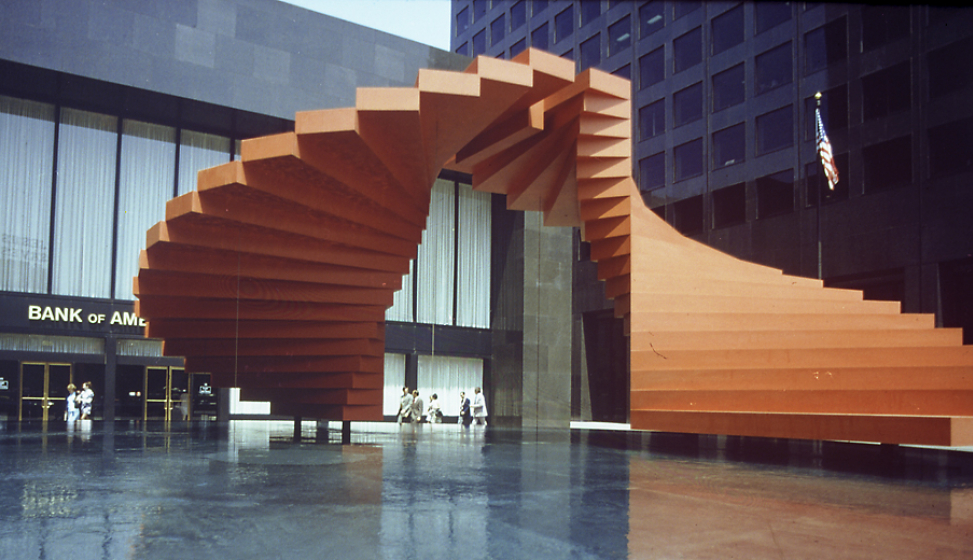 505-555 South Flower
City National Plaza (Formerly ARCO Plaza)
One of the largest skyscraper developments in the West, ARCO Plaza (renamed City National Plaza) is strategically located in the center of the downtown Los Angeles financial and business community on an approximate four-acre site, with immediate access to the freeway system.
Set on an inclined site, the twin 52-story towers rise 699 feet from an openly designed, granite paved plaza at the Flower Street level with a "jewel box" office located between. The three buildings house 10,000 people in approximately 2,500,000 SF of floor space. On-site parking for 450 cars is provided in a one-level garage below the plaza, supplemented by an off-site structure for 2,350 cars. Below the on-site garage is a completely enclosed two-level, air conditioned shopping concourse of more than 53 shops and restaurants.
The buildings have a structural frame of steel covered with highly polished panels of forest green granite and panels of solar bronze glass, set in a disciplined pattern of extreme simplicity.