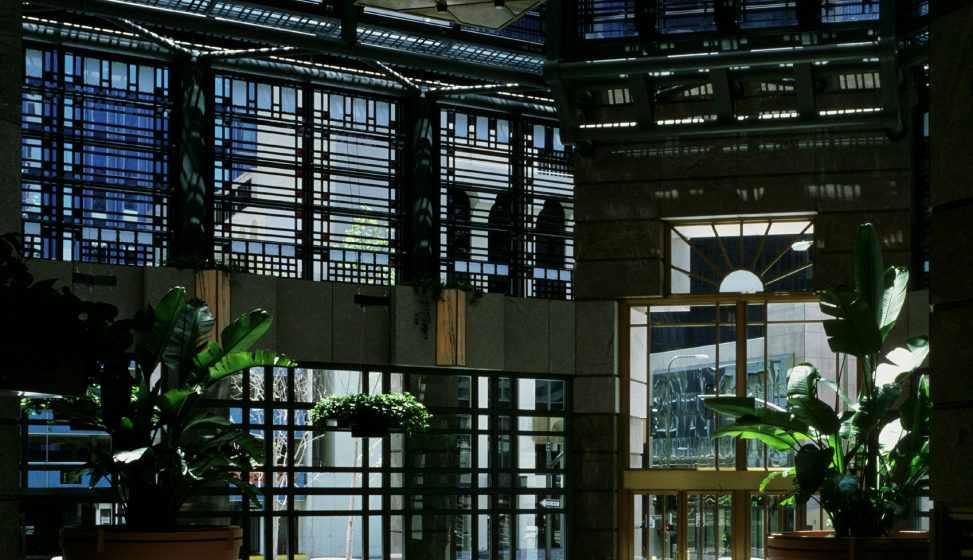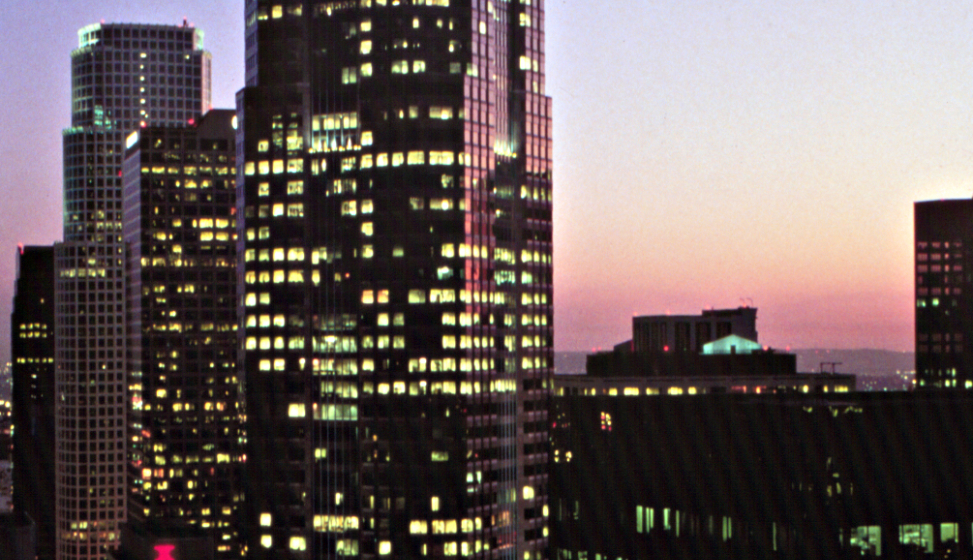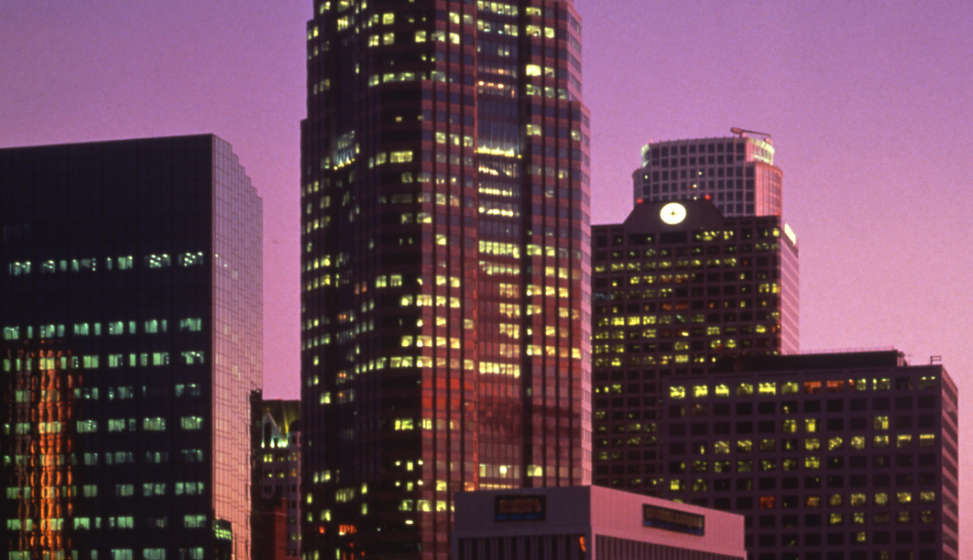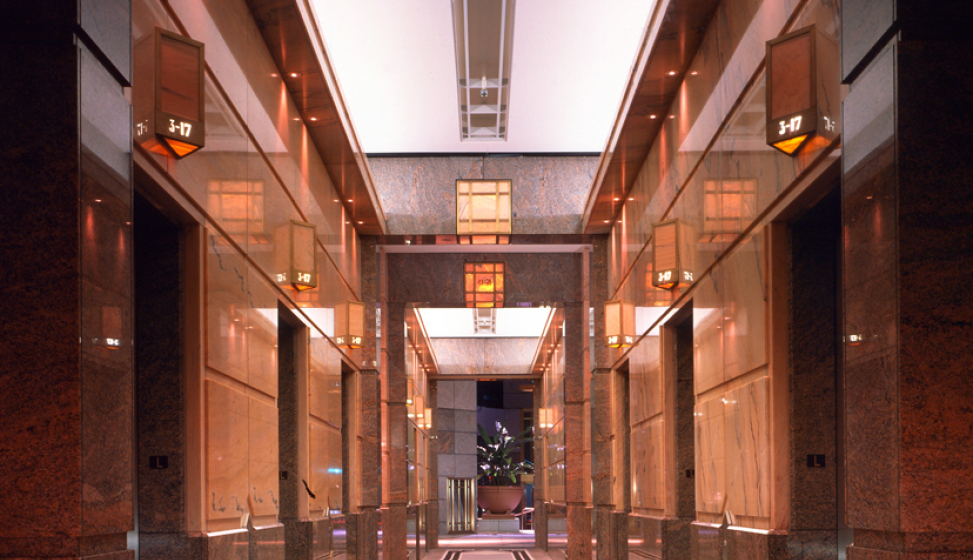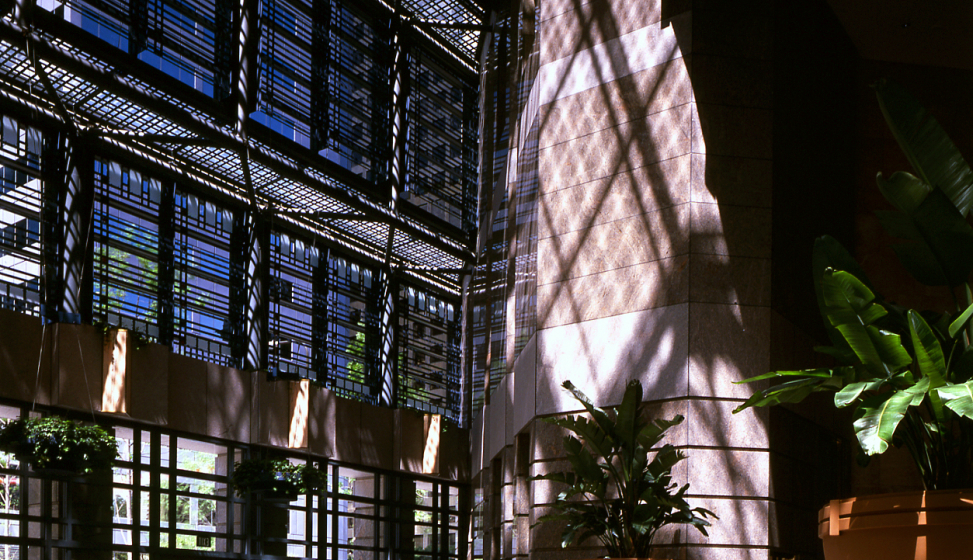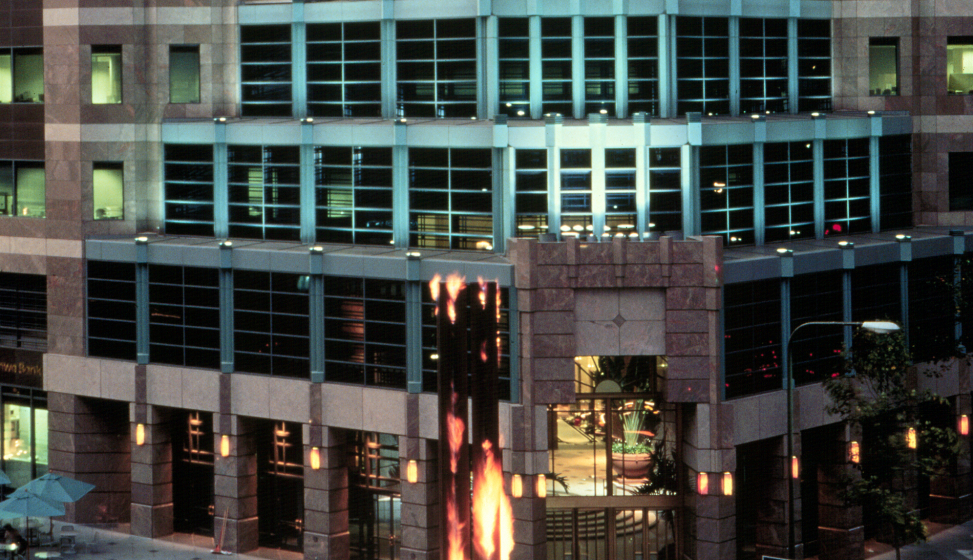 601 South Figueroa
(formerly Sanwa Bank Plaza)
AC Martin designed this 1,000,000-SF, 52-story landmark office tower on the site bounded by Wilshire Boulevard, Sixth Street and Figueroa Street in downtown Los Angeles.
Rotated 45 degrees from the grid of the City, the building includes a plaza with a major fountain at the corner of Sixth and Wilshire and ground floor amenities, such as high quality fast food and retail shops, a large mezzanine, and a very high, dramatic lobby space. Specifically oriented to users such as large banks, legal and accounting firms, the building is configured to provide 25,000-SF floors with a 42-foot lease depth.
The overall result of this design is an elegant building with a dynamic base, rich in architectural space and character. The relatively simple middle section of the tower is highly functional, yet pleasing in composition, and the special form of the top adds strong identity to the Los Angeles skyline. The building has a very elegant and refined composition with many vertical elements, giving the tower a graceful appearance.