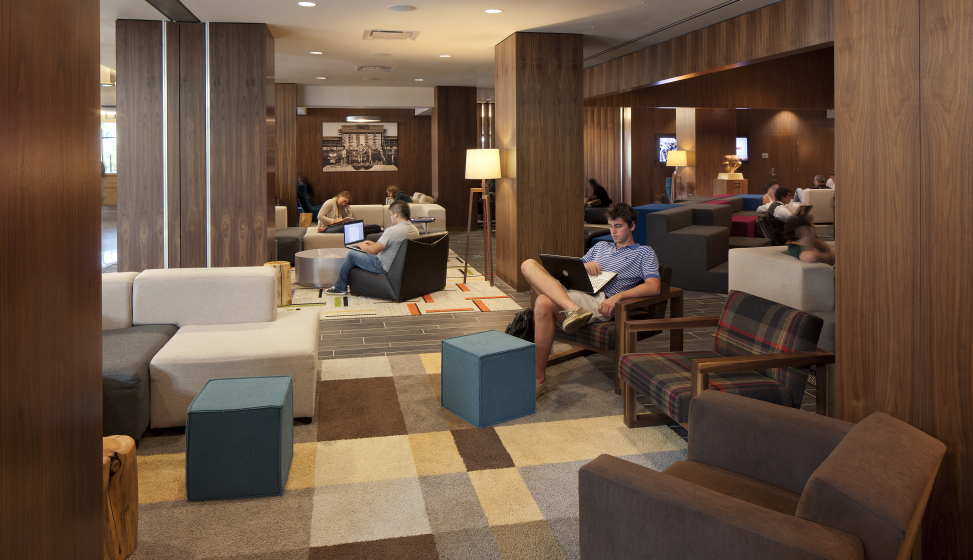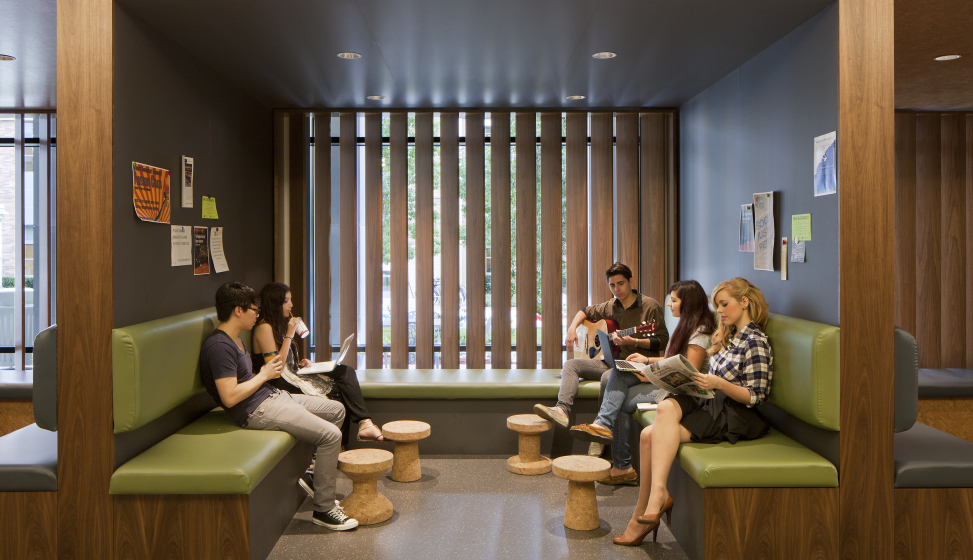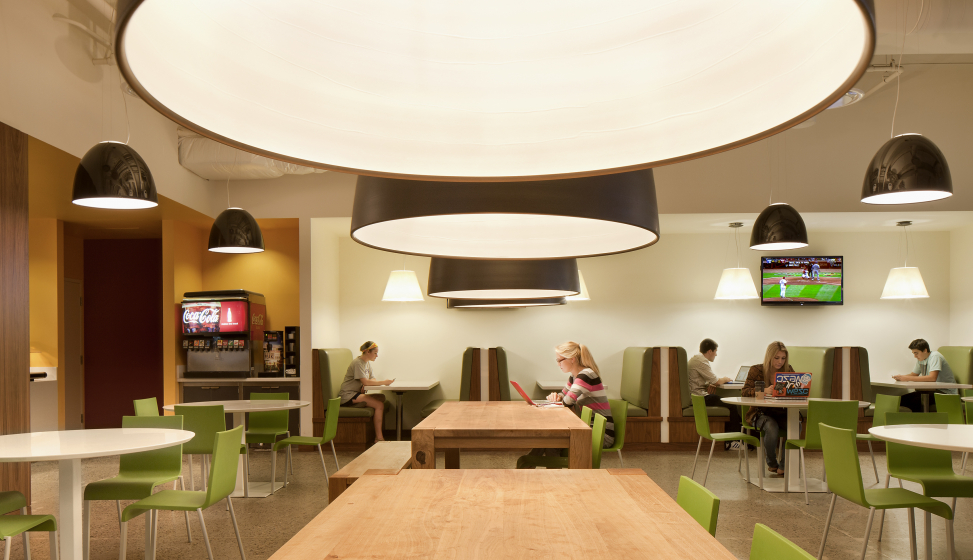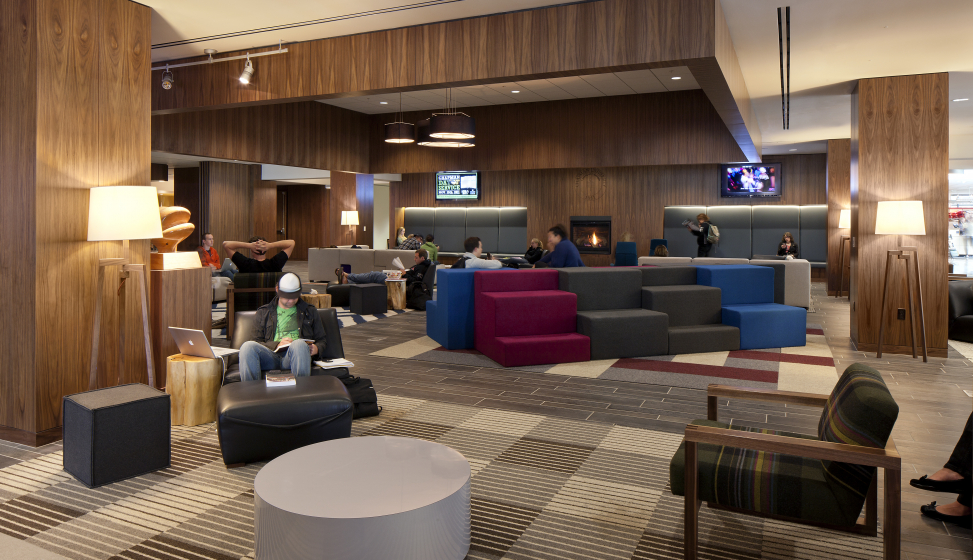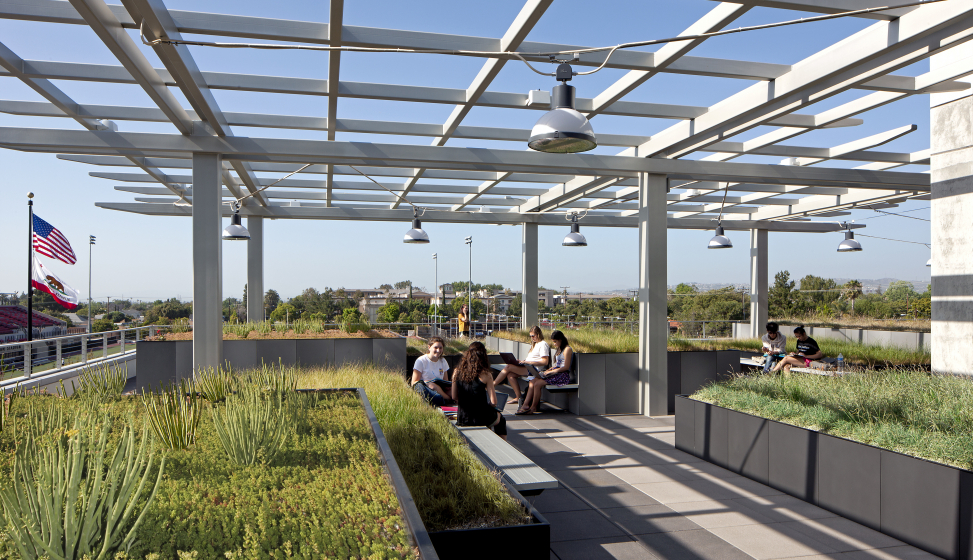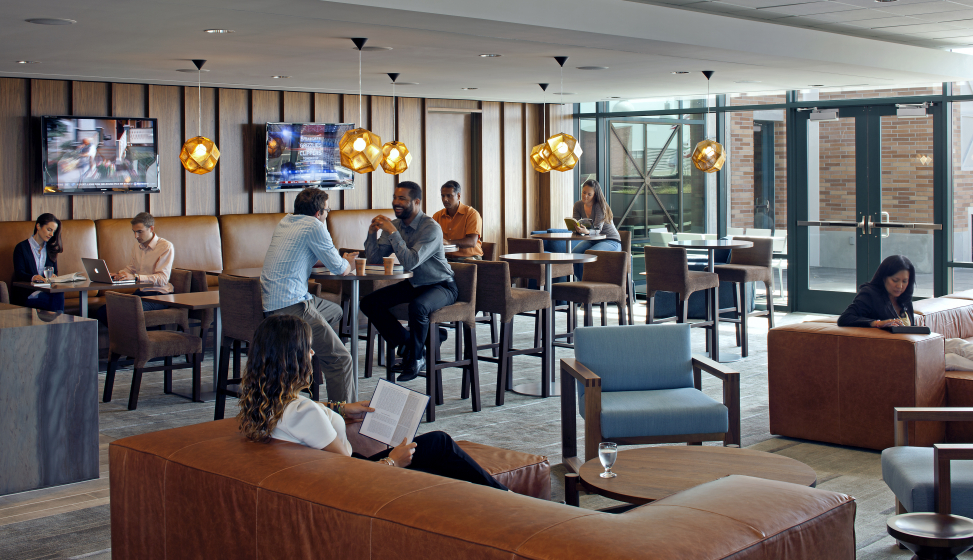 Argyros Student Union
Chapman University
AC Martin provided a feasibility study, programming report, and architectural/interior design services for this addition and renovation project. The interior renovation includes a living room surrounded by multipurpose spaces, the admissions office, a new faculty club and several types of foodservice. Adjacent to the faculty club on the third floor is a new rooftop terrace featuring planters, built-in seating and an outdoor living space centered around a fireplace.
Flexibility in programming and overlapping functions informed the design of the facility. Integrating foodservice and entertainment venues was important. The ability to host larger performances and concerts was achieved via operable walls and by designing and specifying light modular furniture that could be pushed aside to accommodate an audience. 
Throughout the space, warm yet modern materials and furnishings were selected to make the center less institutional. Walnut paneling wraps existing concrete columns and forms louvered screens between programmatic functions. These screens allow for visual connectivity while still providing physical separation, breaking down the large space into comfortable nooks and seating areas. Exposed ceilings, carefully located soffits and use of existing ceiling elevations allowed for an economical design that is rich and visually interesting. Glowing pendants, floor lamps and indirect lighting provides the space a feeling of hospitality and an almost residential scale. Furnishings are soft, yet durable and the seating is designed to be light, moveable and inviting.