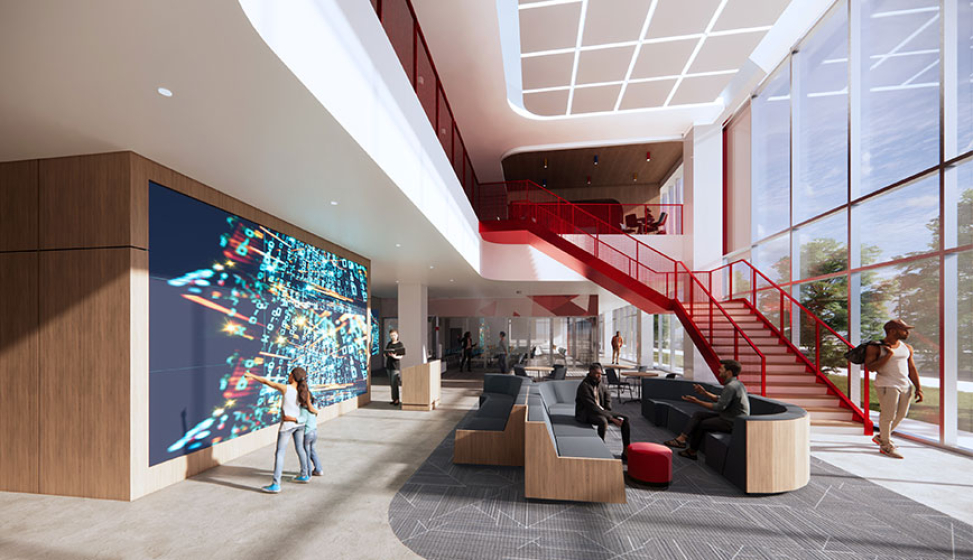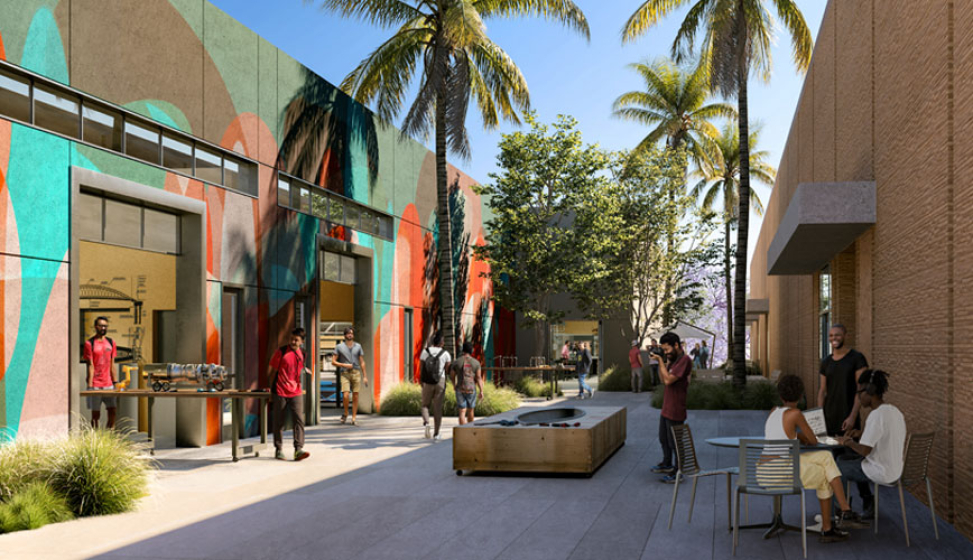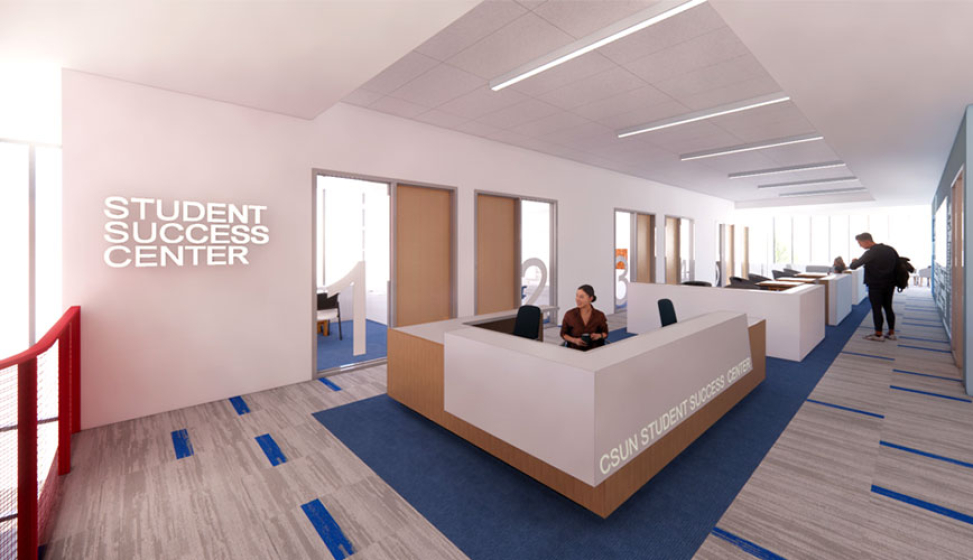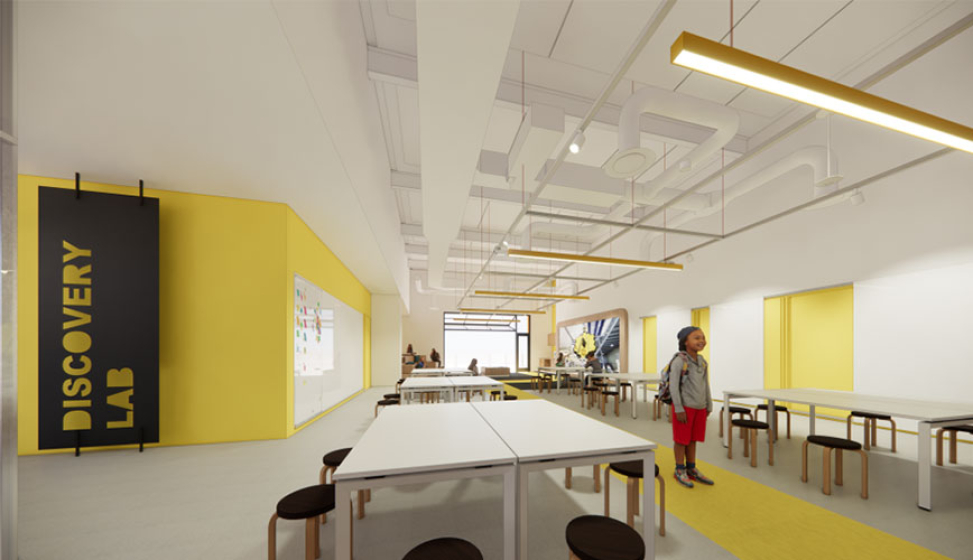 Autodesk Technology Engagement Center
California State University, Northridge
The Autodesk Technology Engagement Center will focus on closing equity gaps in STEAM degree pathways and inspiring historically underrepresented minorities to pursue high-demand careers in science, technology, engineering, art, and mathematics. The center will house academic programs for the College of Engineering and Computer Science, and the Global Hispanic Serving Institution Equity Innovation Hub.
The 34,000 square foot center will be powered by cutting-edge technology to advance collaboration and interdisciplinary design and research, including labs for engineering, prototype creation, pre-manufacture, and iterative design. Flexible space for interdisciplinary teams to collaborate, innovate, and incubate is included. The project also includes a campus makerspace as well as student showcase space to inspire student curiosity and creativity. To propel student success, the project includes a Next Generation Student Success Center, student study and collaboration space, and a P-14 outreach Discovery Lab to engage middle, high school, and community college students, as well as families to include a whole family outreach approach. The Autodesk Technology Engagement Center is uniquely designed with equity as a core design principle. AC Martin led a series of design workshops, meeting with university leadership, an interdisciplinary faculty and staff collaborative group, and a student focus group, to ensure the project design would achieve its goals to:
Be welcoming and approachable to students and the community.
Highlight & inspire interest in STEAM professions, education, real-world applications & technology.
Ensure diverse representation of historically underrepresented minorities.
Create flexible spaces & adaptable design.