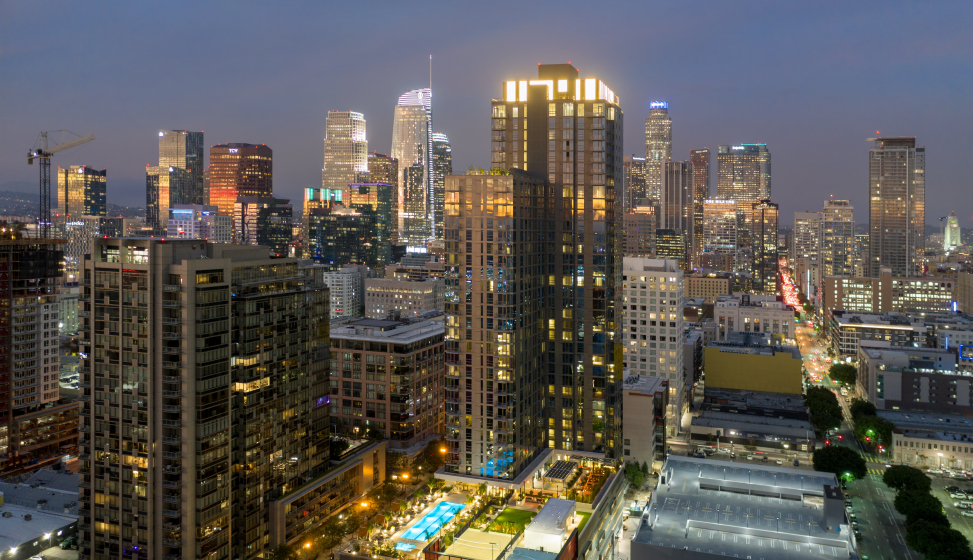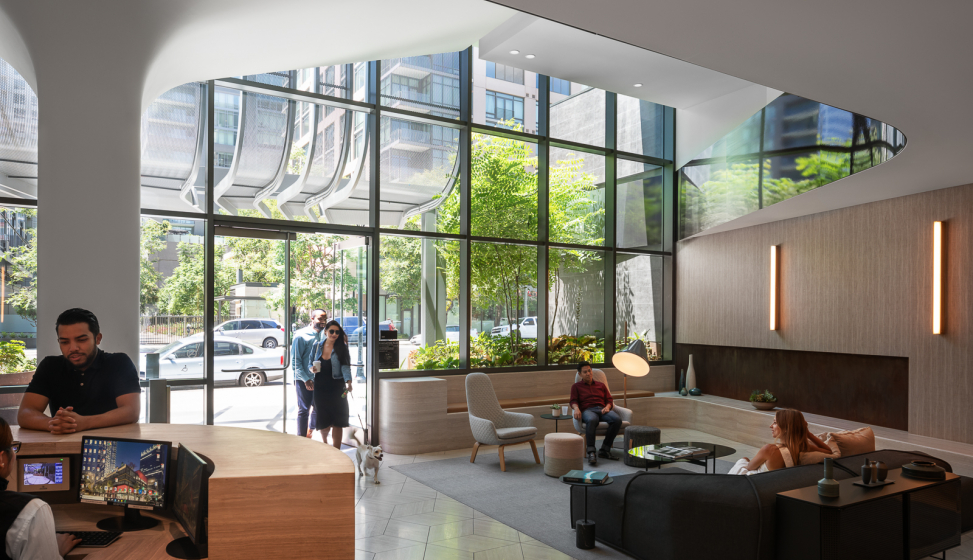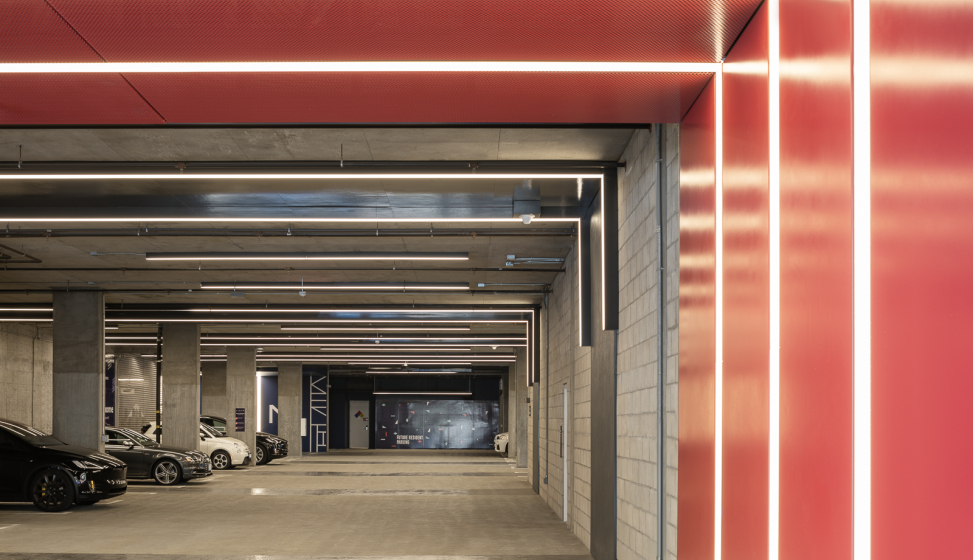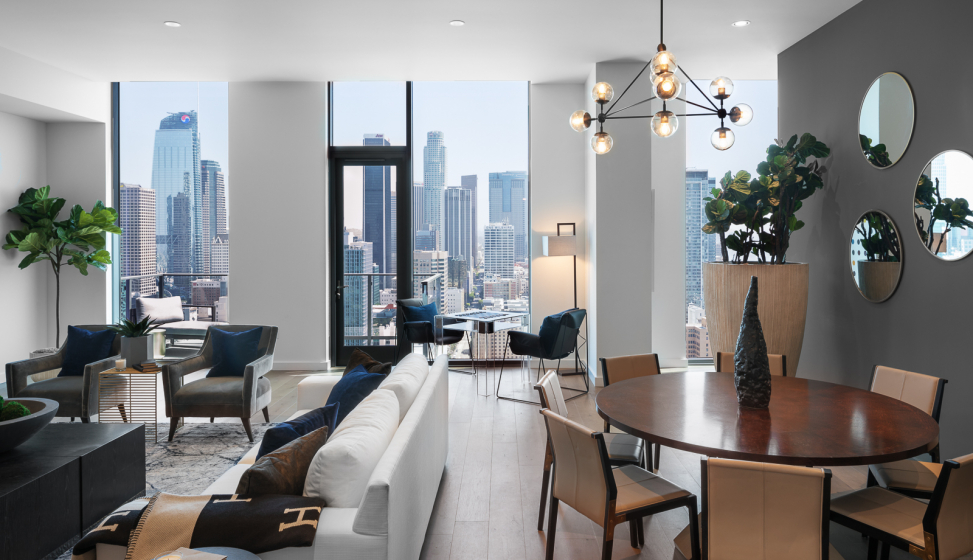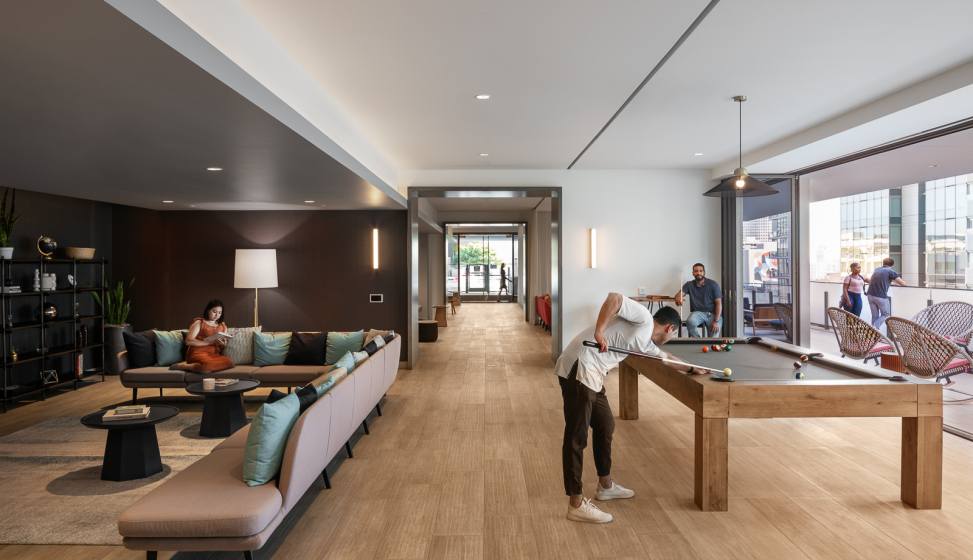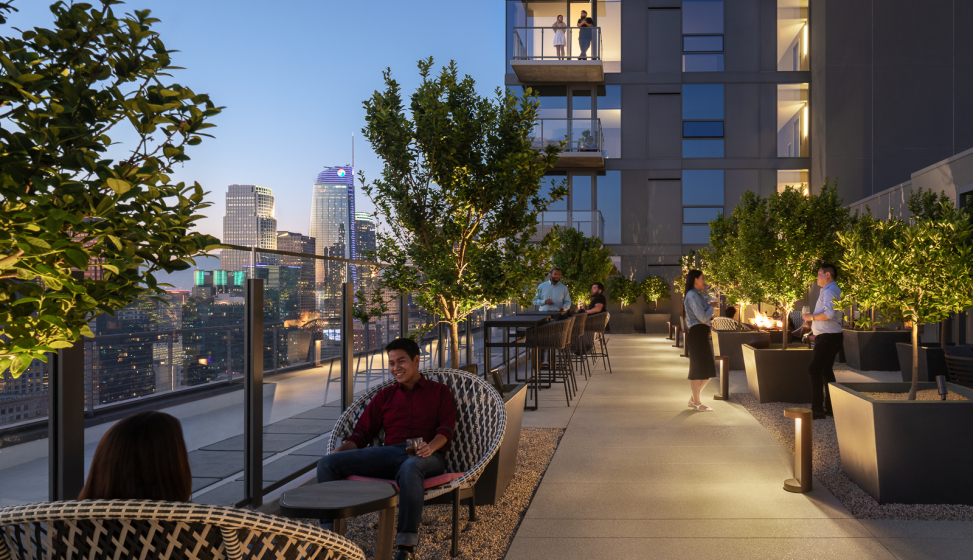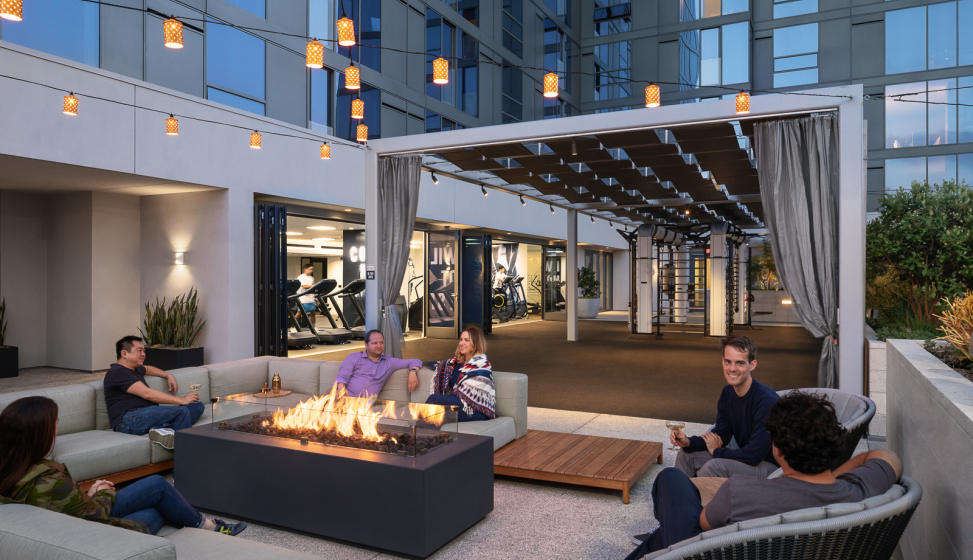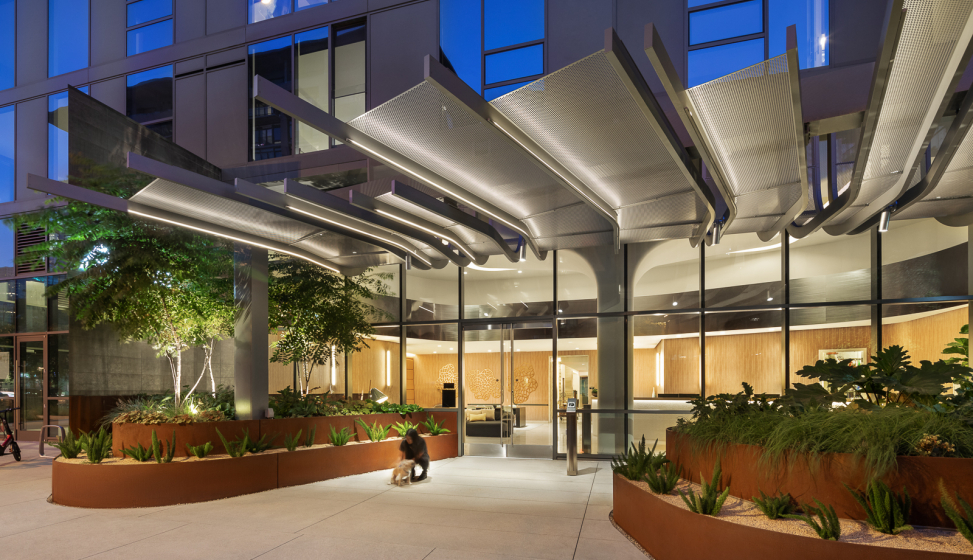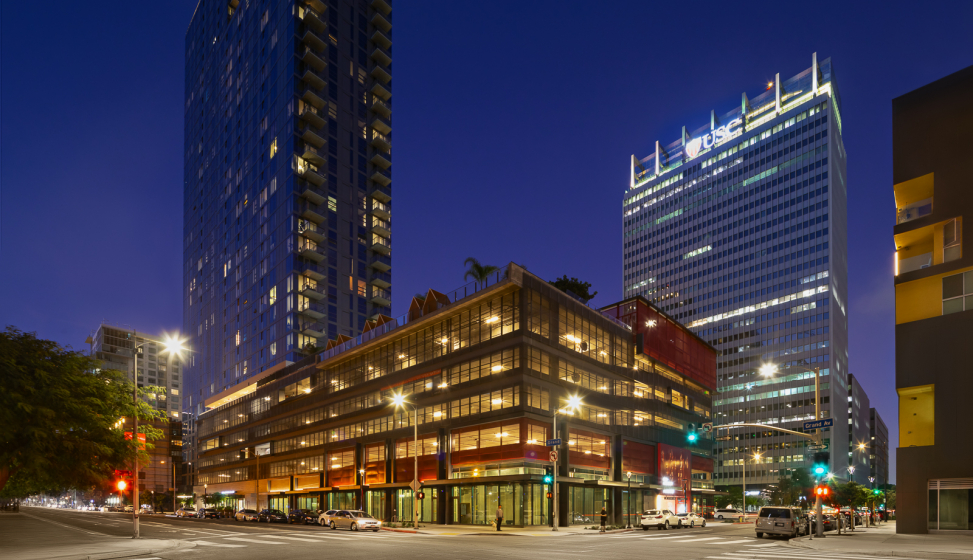 AVEN is located in South Park, one of Downtown Los Angeles' most desirable residential neighborhoods, surrounded by landmarks such as the Staples Center and LA Live. This new, 903,000-sf transit-oriented development features 536 residential units and 14,000 sf of commercial/retail space. The residential units comprise 38 floors above ground with views of the Hollywood sign and Downtown Los Angeles skyline, and include a mix of studios, and one- and two-bedroom units, as well as three penthouse units.
AVEN occupies the entire south end of a city block, leaving space for an urban park and enabling pedestrian access across the block via a public paseo. In a similar fashion, the lobby bisects the entire development, connecting to the park and allowing for visual and physical connections to a future development on the alley side.
A unique feature of this project is its expansive amenity deck located on the seventh floor—the California Deck—where views stretch over the tree-lined streets and beyond, but still give a sense of the urban activity below. This space offers a true indoor-outdoor experience, with retractable glass walls, double-sided fireplaces, and dramatic view corridors offering exciting city vistas. It features: a grand lounge, business center, indoor-outdoor fitness center and yoga studio, private barbecue areas, communal/event kitchen, self-serve coffee and concessions, dog run and wash station, activity lawn, basketball half court, full beach volleyball court, and pool and spa. The flexibility and diversity of these spaces embodies California living at its best, day or night. It's a small "city" on the roof—a hub of various activities promoting social collisions. Another amenity deck located on the 32nd floor—the Ojai Deck—offers a more intimate setting, with an outdoor lounge and fireside gathering space to take in the sweeping city views.
AVEN is nestled within a vibrant section of the flourishing urban community of downtown LA, providing a unique opportunity for residents to take advantage of local art and culture. It includes a six-story parking garage for 800 cars, as well as bicycle parking, and is within steps of a Metro station and a proposed downtown streetcar stop.