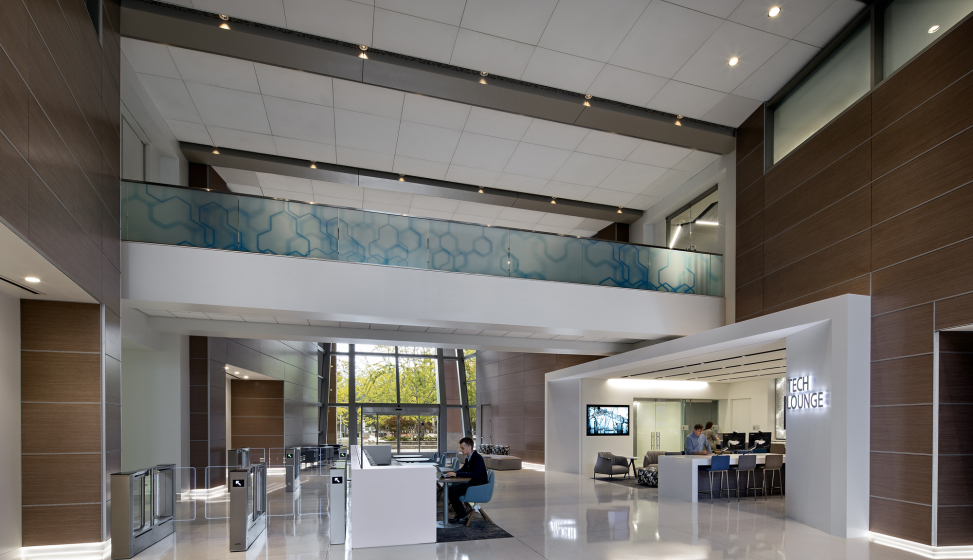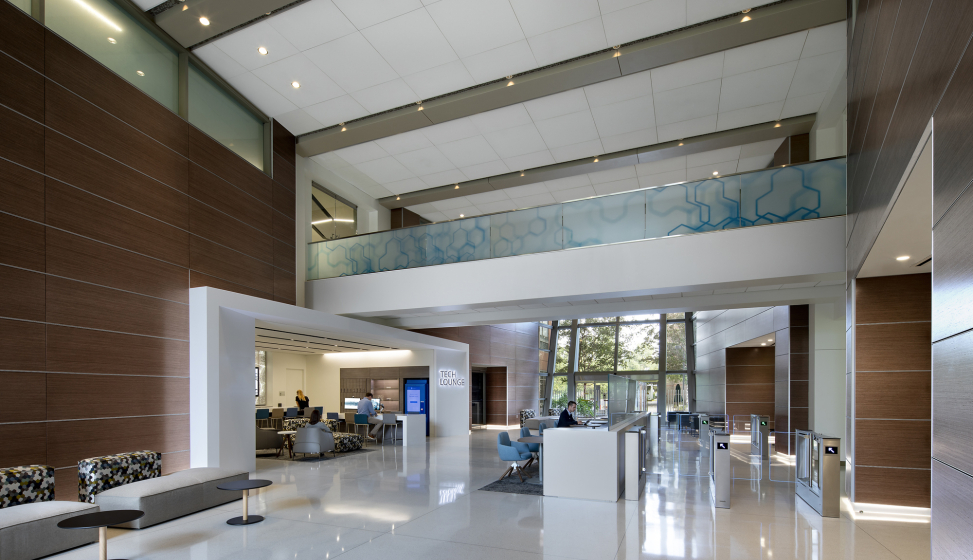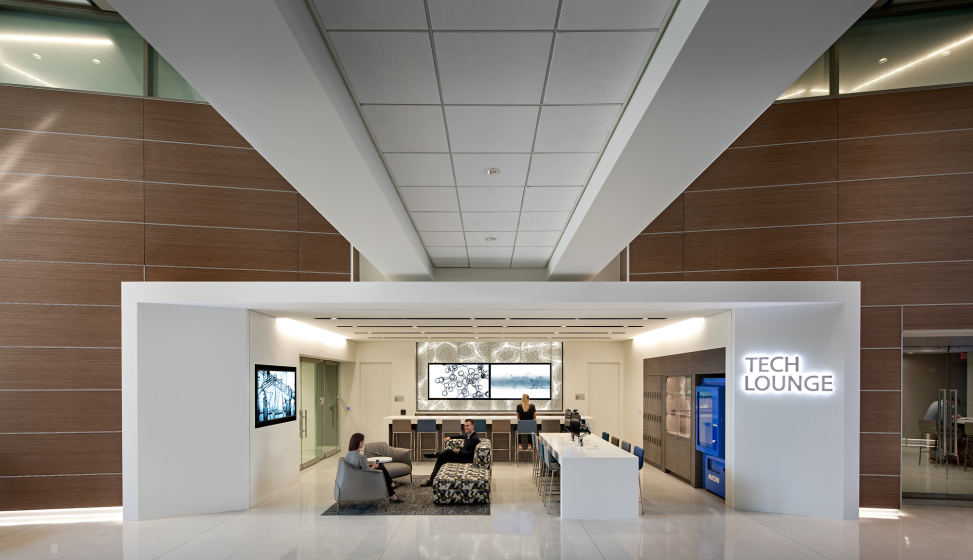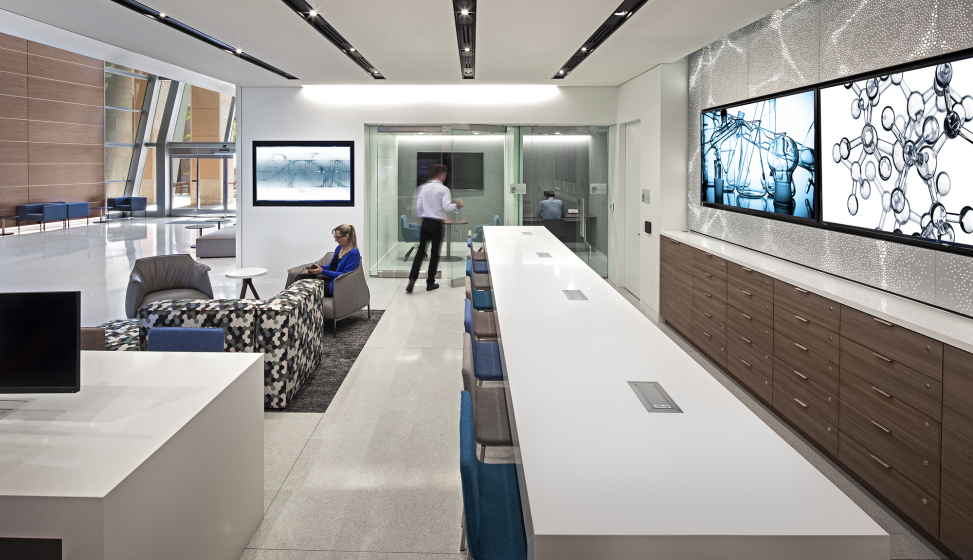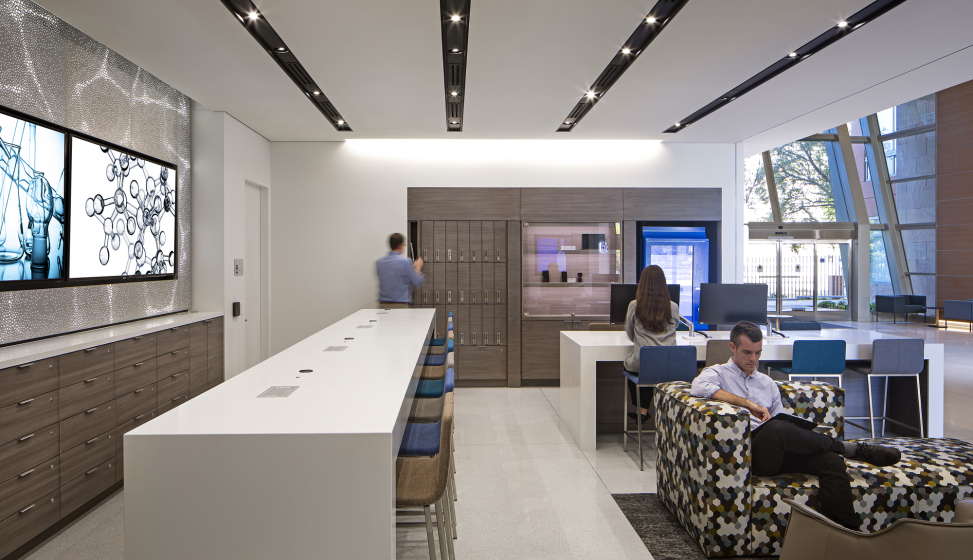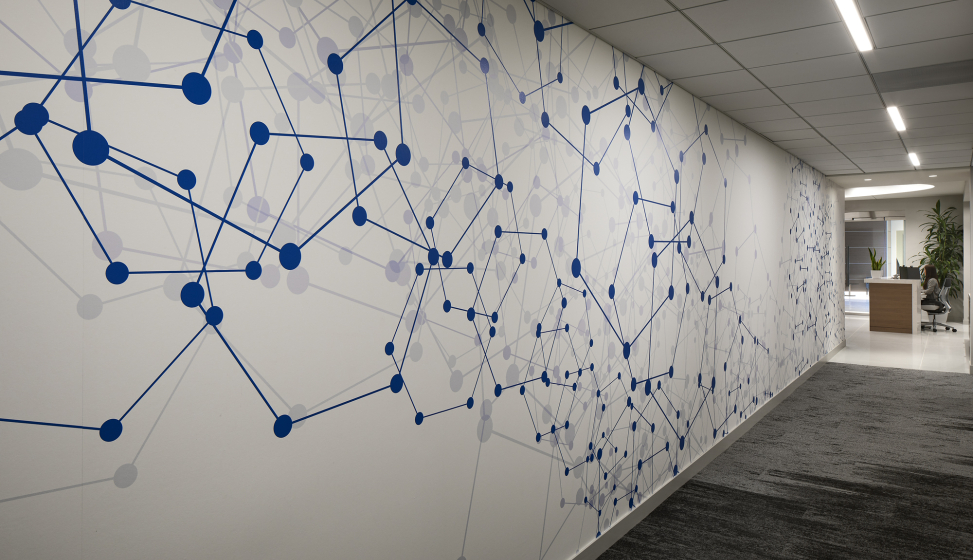 Biotech Company Office Renovation
(Confidential)
Thousand Oaks, California
This 4,000-SF lobby and Tech Lounge renovation for a private biotech company provided a centrally located technology service center for employees and modernization of an existing lobby space in an executive office building. The project scope included:
- Tech Lounge with tech bar, lounge seating, work table, display case, lockers, storage, and tech vending machine
- Tech work room with back-of-house work stations and storage
- Tech demonstration room for new technology tutorials
- Private meeting room
- Elevator waiting area and cab upgrades, including new finishes and graphics
- Lobby upgrades, including new finishes, seating areas and graphics
- Toilet room upgrades
The Tech Lounge was designed to be a welcoming space by opening it up to the existing two-story lobby space. The white solid-surface entry portal that extends into the lobby contrasts with the surrounding darker wood wall paneling, making it easily identifiable to new employees. The new terrazzo flooring that runs throughout the lobby also extends into the Tech Lounge, creating a stronger connection between the two spaces. As a result, the lobby serves a dual function as both building circulation and Tech Lounge waiting area.