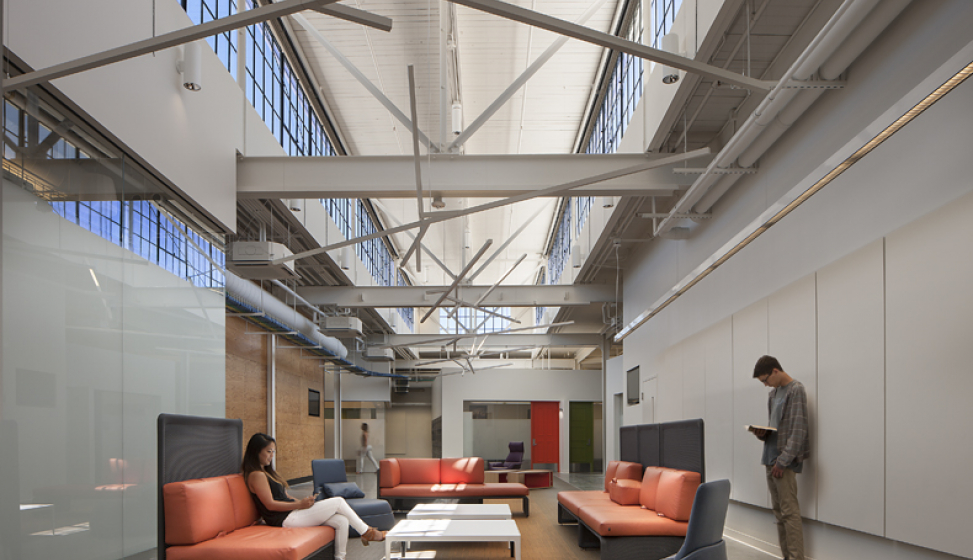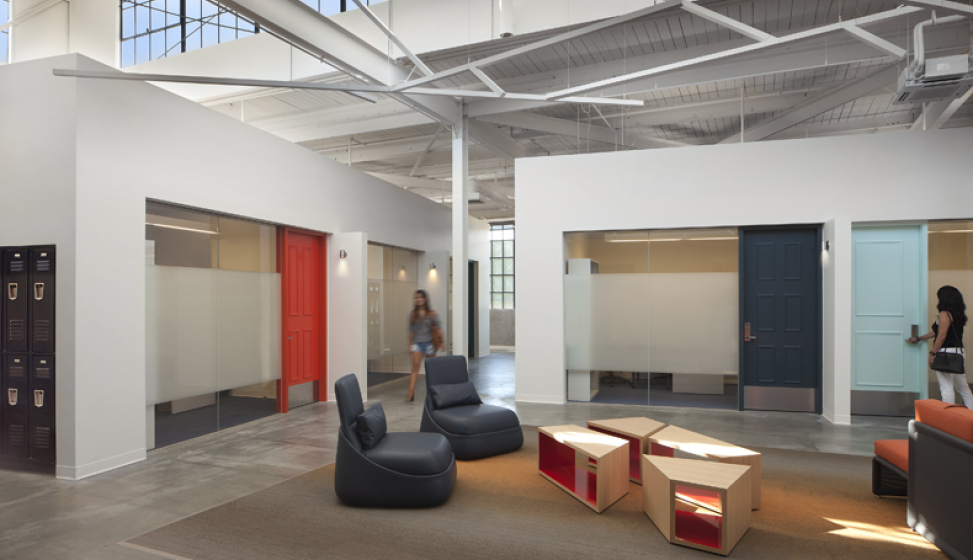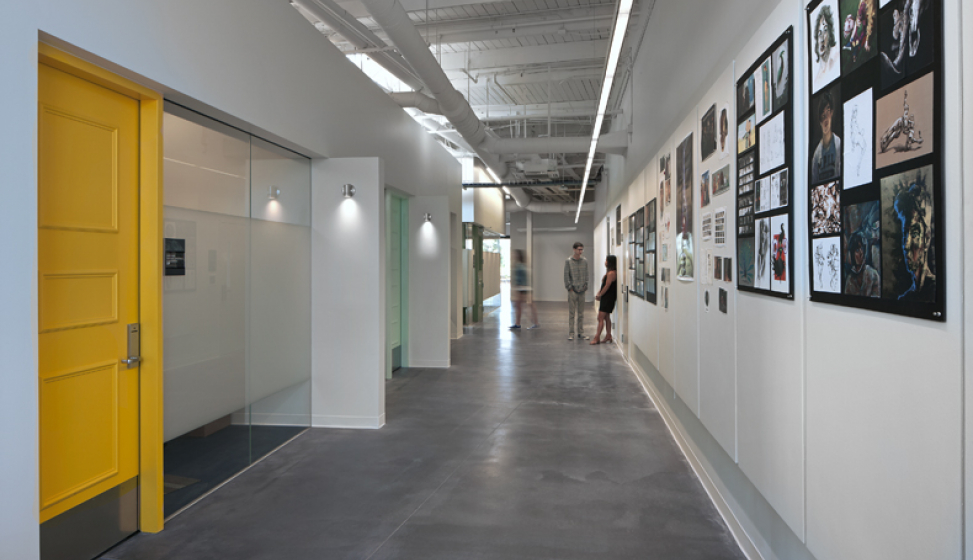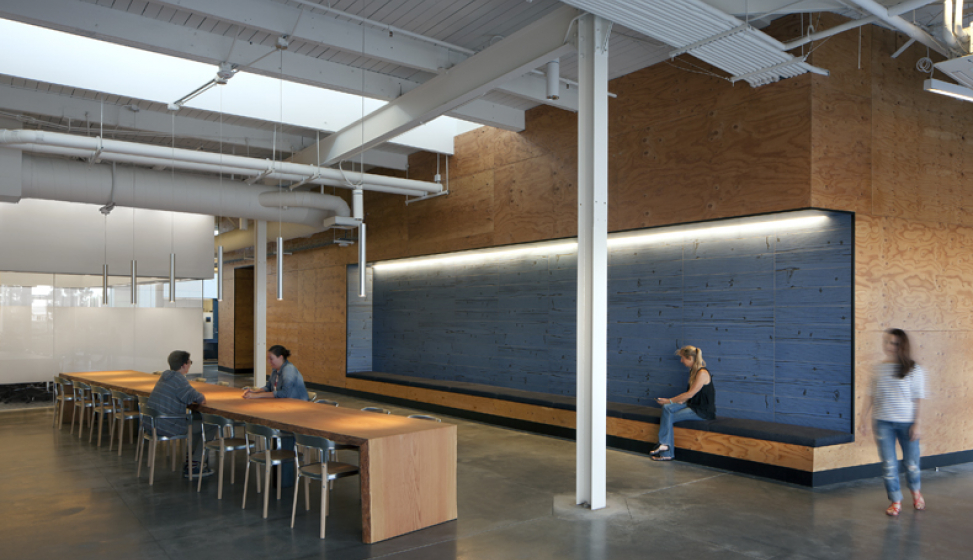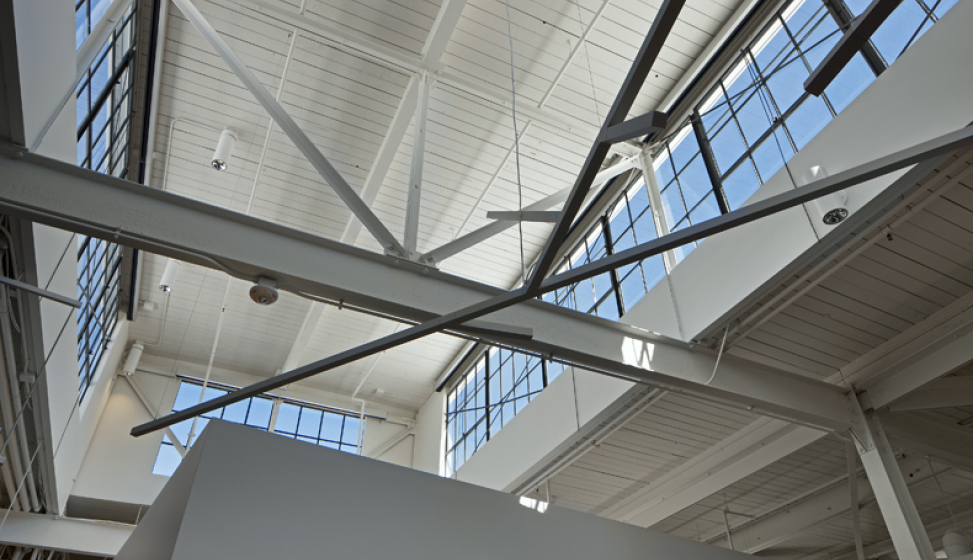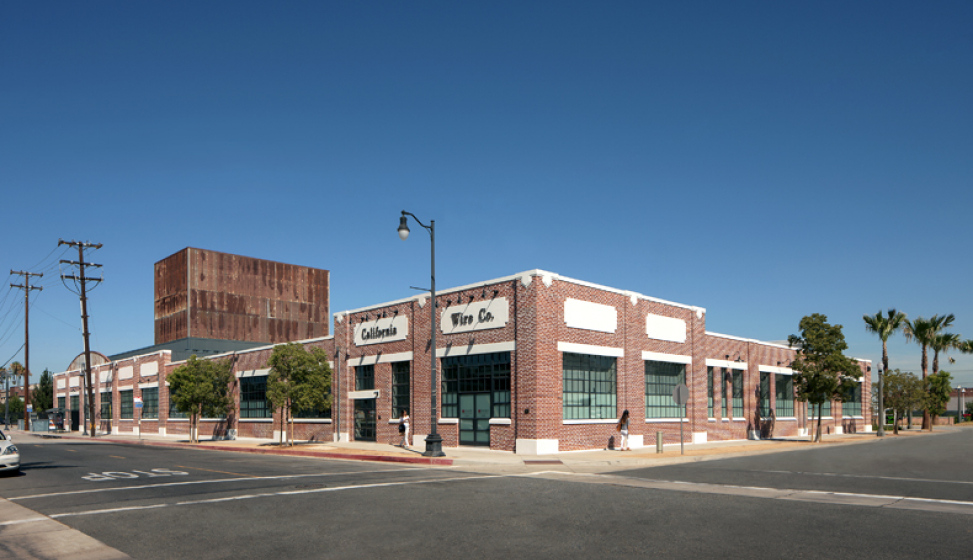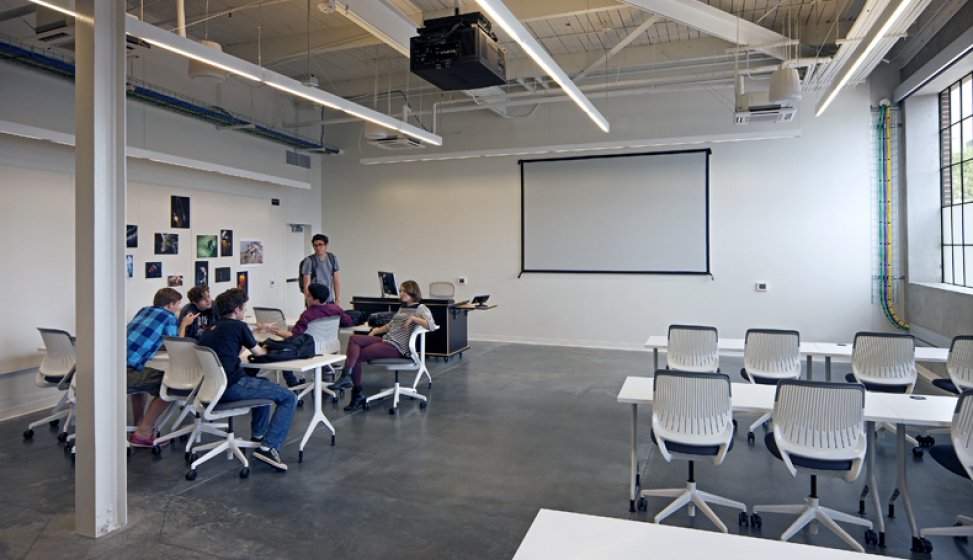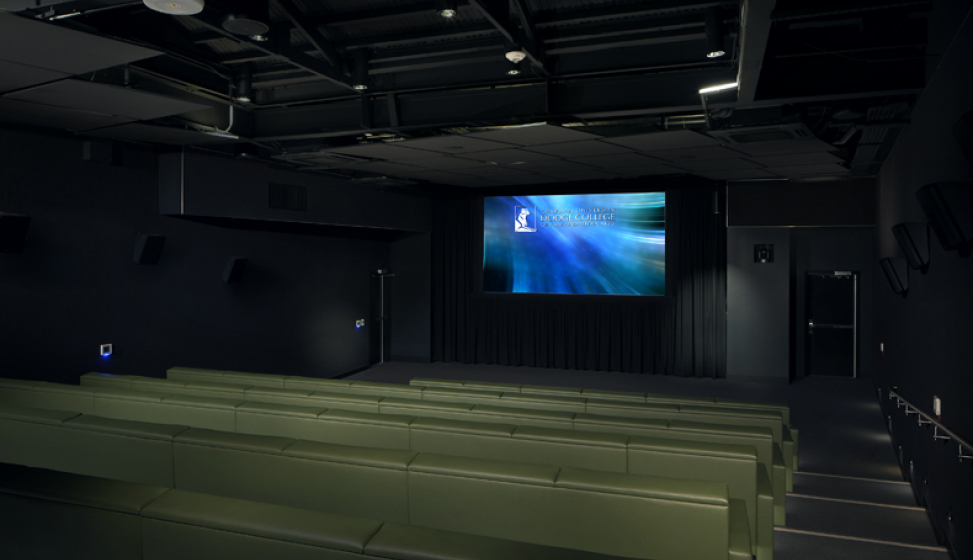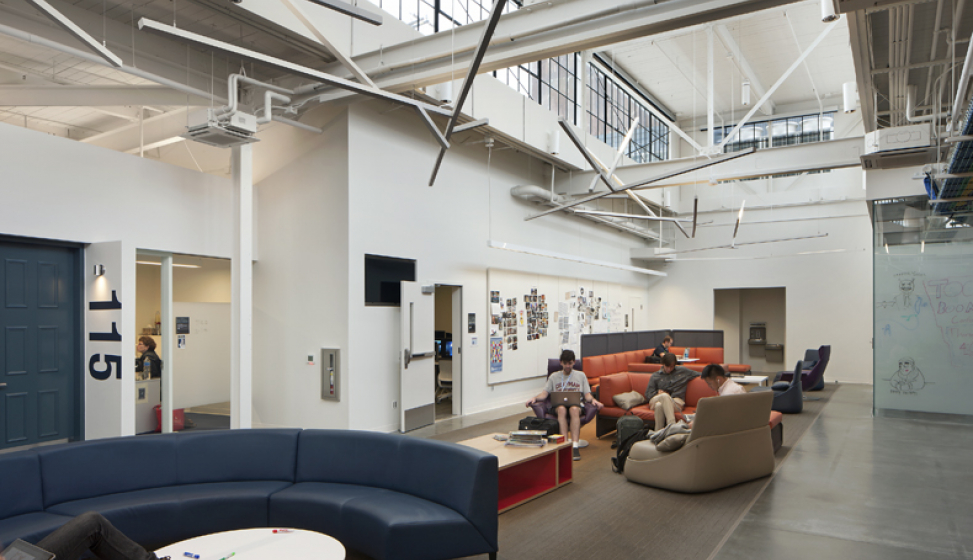 Digital Media Arts Center
Chapman University
The Digital Media Arts Center project was developed for Chapman University's Film School. The design's primary purpose: to provide an 'ideation' lab or creative collaboration studio for faculty and students to exchange ideas and further their craft. Formerly the California Wire & Cable Company building, which is listed on the National Register of Historic Places and the California Register of Historical Resources, it now functions with 2D animation classrooms, green screen studios, an art classroom, faculty offices and a small but well-appointed, stepped screening room.
The layout of the program takes full advantage of the restored historic shell, made primarily out of brick, by utilizing the expansive glass and steel frame windows and the unique collection of sculptural light monitors and skylights which bathe the interior space in light. The seemingly irregular plan speaks to this alignment of new program and existing site conditions. The primary social spaces and collaboration lounge are located directly beneath the grand light monitor - wrapped in floor to ceiling tack board, Idea Paint and writable translucent glass walls.
Organized as a interconnected series of collaboration spaces, the design trades hallways and corridors for a more academic approach to circulation providing places for exchange and serendipity. Built in niche benches, an oversized communal table, a natural wood communal table and individual student lockers aim to keep students engaged and in the facility before and after classes. A catering bar just inside the glass entry and a BBQ grill just outside ties together the interior social arena with the sizeable exterior covered patio, allowing students to work and collaborate outdoors. The trellis and canopy are integrated into the existing historic architecture and feature a grid of pendant lights that extend the usefulness of the terrace well into the evening hours.