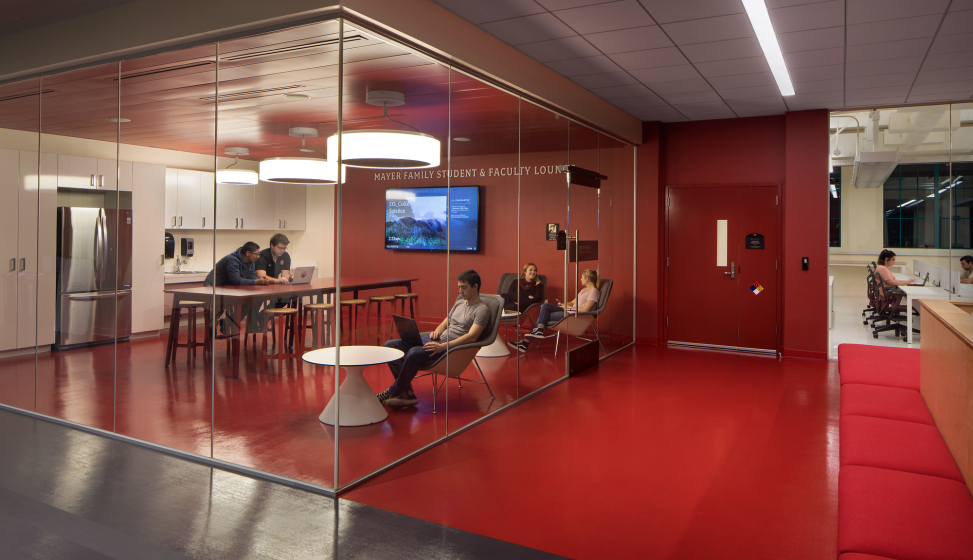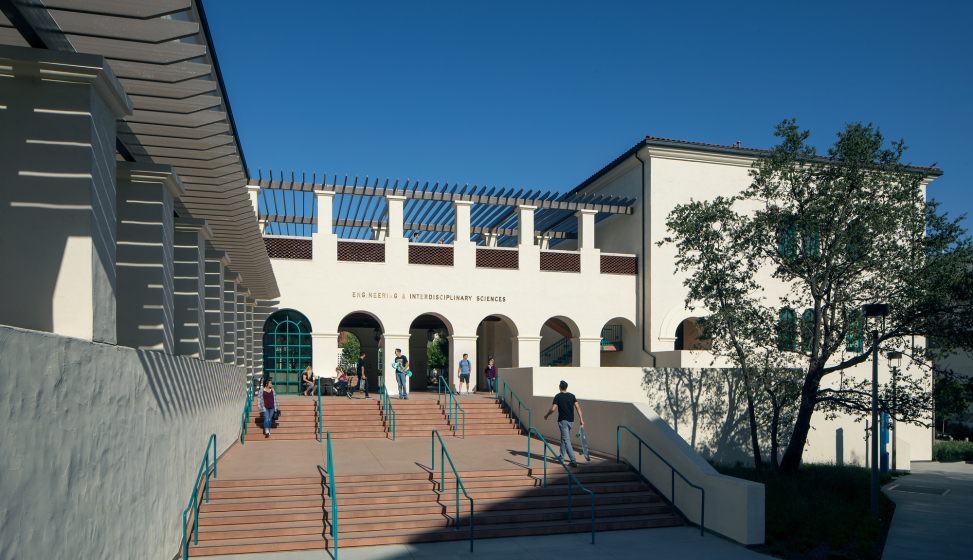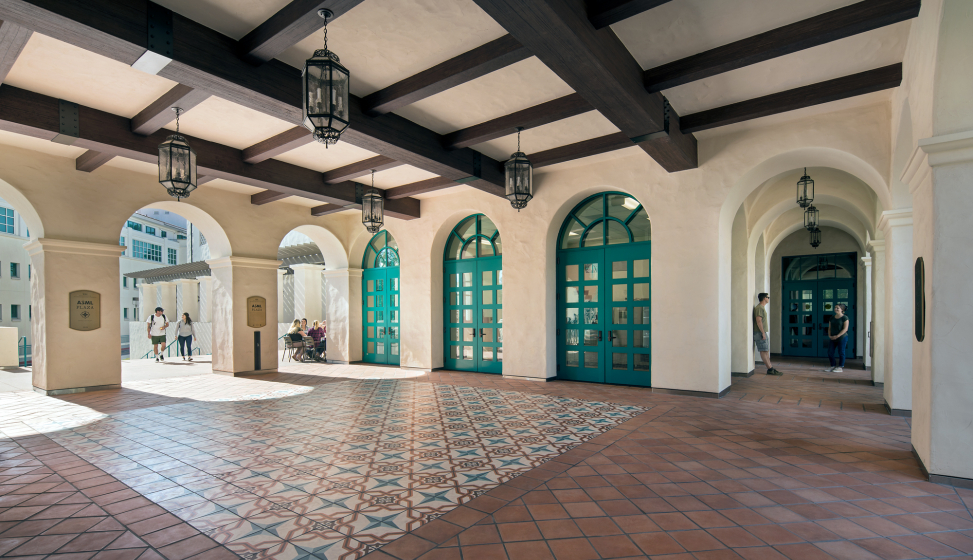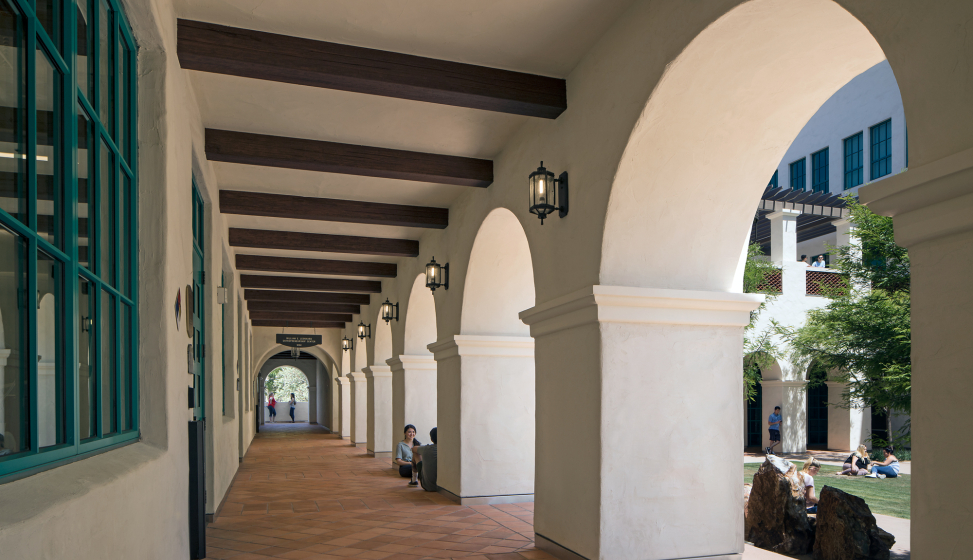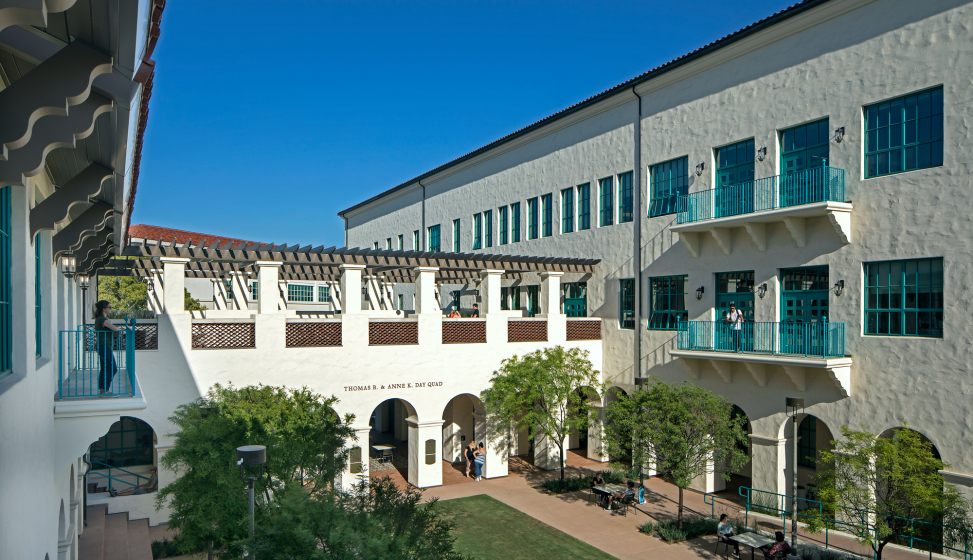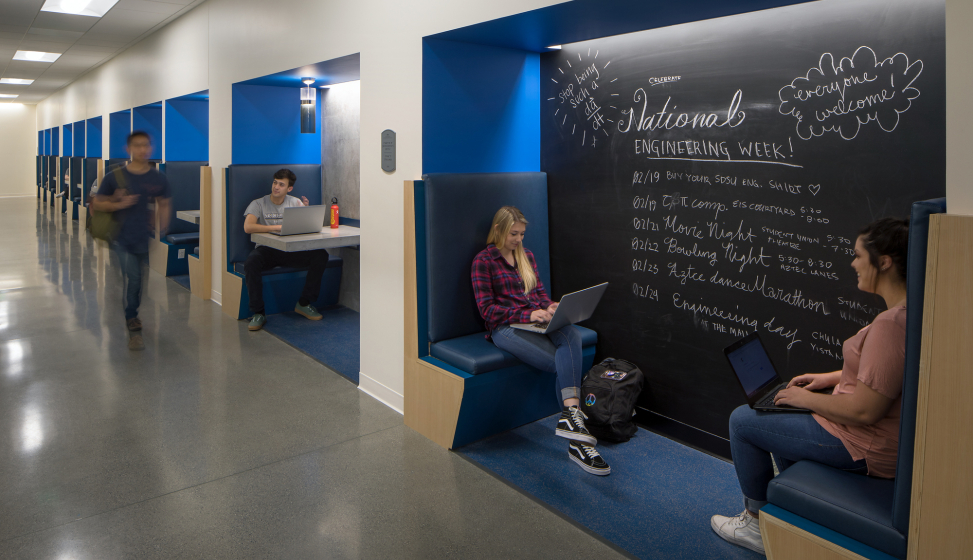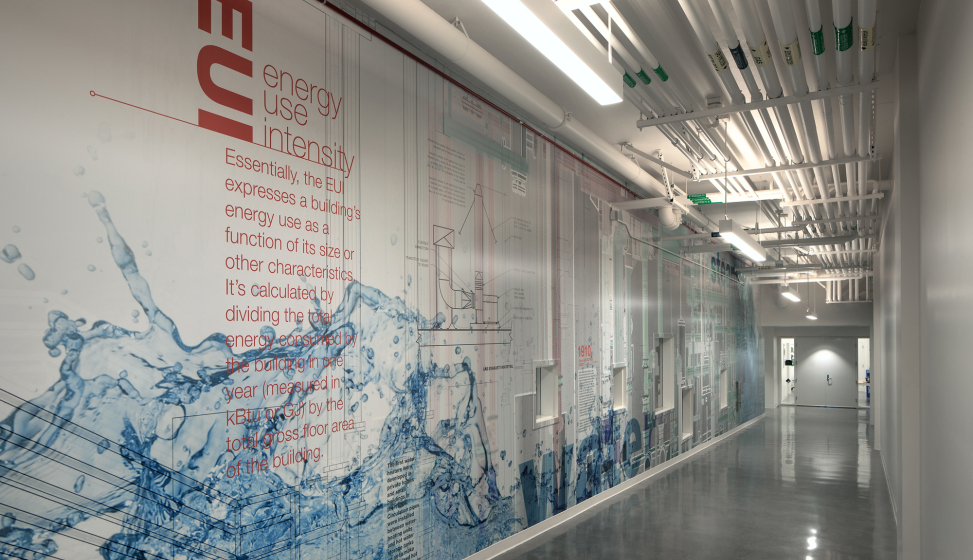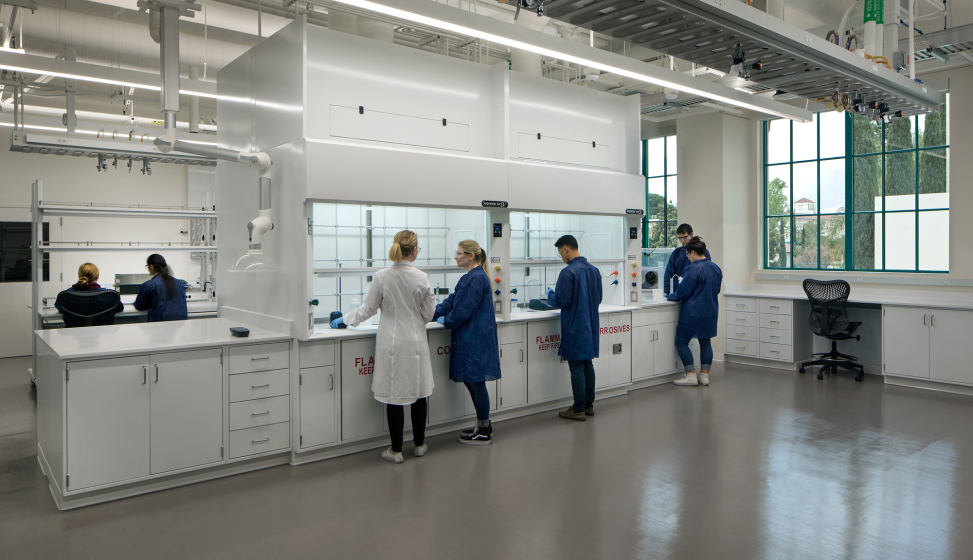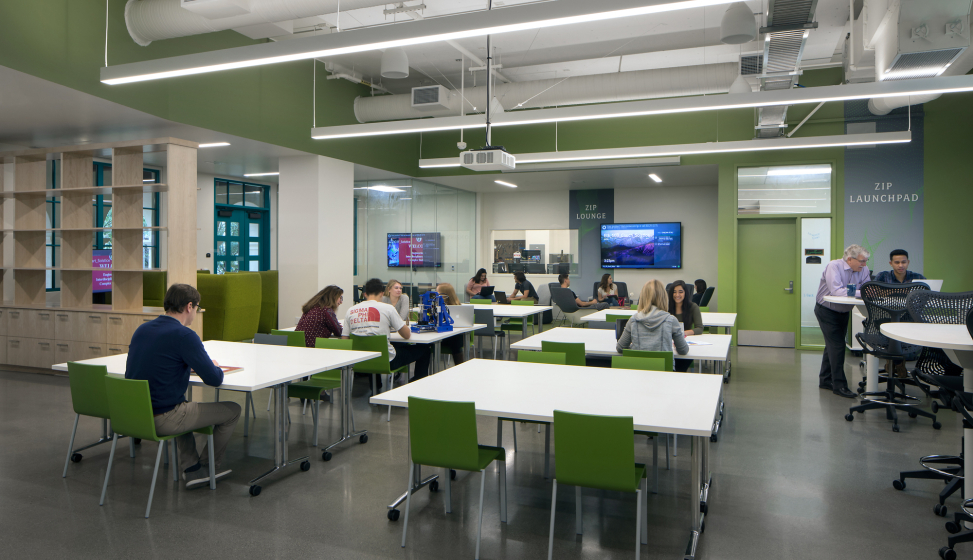 Engineering & Interdisciplinary Sciences Complex
San Diego State University
The LEED Gold-certified Engineering and Interdisciplinary Sciences (EIS) Complex is a significant addition to San Diego State's (SDSU) STEM programs. The program includes Engineering teaching labs and flexible research space for a wide range of interdisciplinary science programs including Wireless, Bio-medical/Bio-Engineering, Bio Chemistry and Energy research plus shared core labs for Viromics, Materials Science Imaging, MRI Imaging, and a Clean Lab. The Entrepreneurial Center and Creative Design Garage "Maker Spaces" with their fabrication shops provide spaces for faculty, staff and students to collaborate.
Building in the historic core. The goal of the EIS Complex was to fit into SDSU's historic core of Mission Style architecture. The challenge was to take a modern lab building with 16 feet floor to floor and put it inside of an architectural shell that would fit in with buildings from the 1920's. The project is laid out in a courtyard configuration with two separate wings of teaching and research labs (north and south) connected by a wing with shared amenities for the whole complex.  The main entry is an open air covered patio with a café that opens onto the STEM courtyard with meeting rooms, a coffee shop and plenty of outdoor seating to invite people to linger and talk. Ground floor spaces are entered through covered colonnades and the building facades use large windows, balconies, covered patios and open-air terraces to break down the scale of the building and fit within the surrounding historic structures.                                           
Teaching and Research Labs. The EIS building has teaching labs for: Hydraulics, Fluid Mechanics, Mechanical Thermal and Materials, Soils and Environmental disciplines.  Prior to the EIC Complex opening these teaching labs were taught in a series of existing buildings from the 1960's. The vision for the new teaching labs is to create spaces that are connected, modern and flexible; that can change over time as teaching pedagogies and technology change. Additionally, the vision for the EIS building is to create flexible modern research space that SDSU can use to attract new interdisciplinary faculty that will enhance SDSU's research capability. The research anticipated in this facility will focus on energy, wireless technologies and bio-medical engineering and bio-materials as well as focused research in the area of viromics. Flexibility is built into each lab with mobile benches and overhead utility distribution. Faculty offices, post doc and grad student work stations are outside the laboratories with a priority for close proximity and visual connections to the research functions.
Entrepreneurial Center. This center brings together the Zahn Innovation Center (a commercial and social incubator supporting aspiring entrepreneurs as they transform their ideas into companies) and the Lavin Entrepreneurship Center (which serves student and faculty business leaders through its entrepreneurial curriculum and resources) in a design and business Incubator. Together they help faculty and students develop ideas through diverse hands-on learning opportunities enabling participants to translate their knowledge into practice. The center has a Fabrication shop, Design Center, collaboration spaces and meeting rooms.