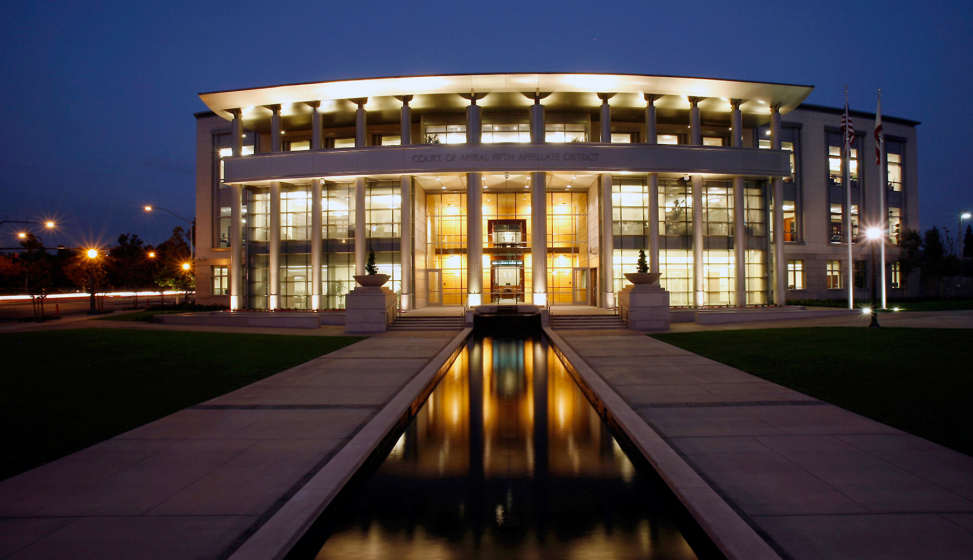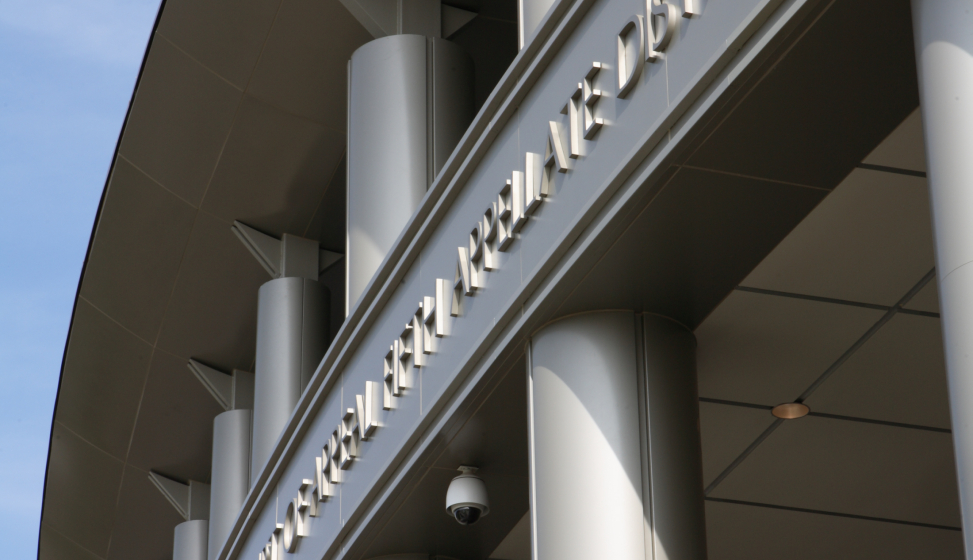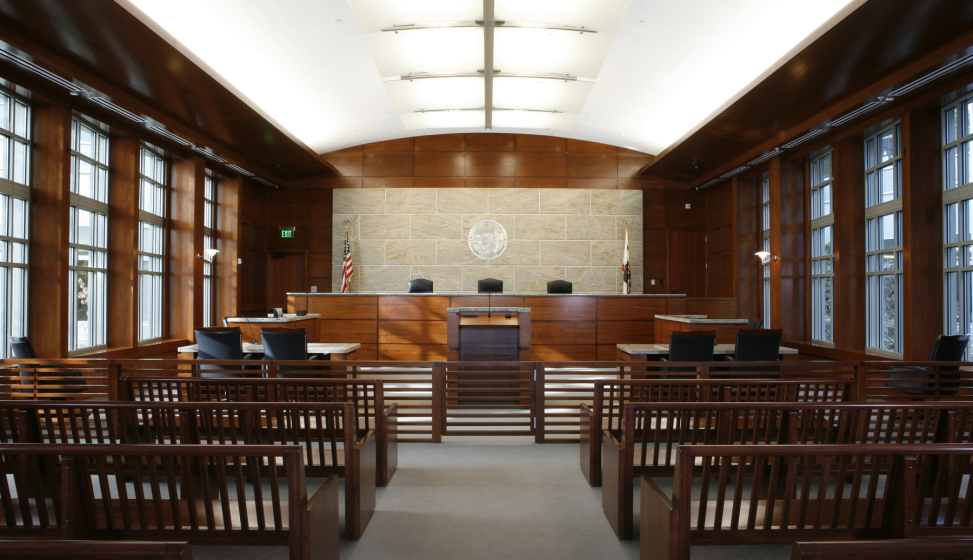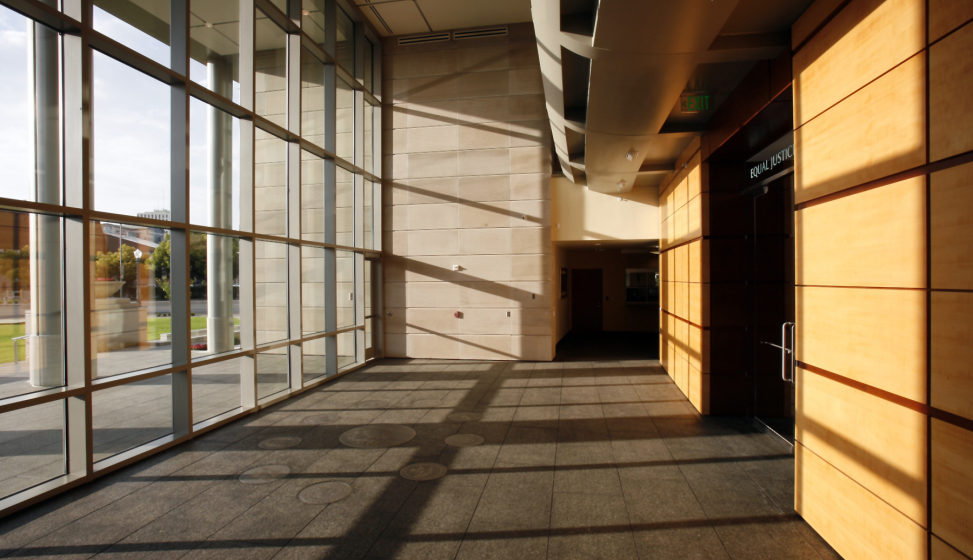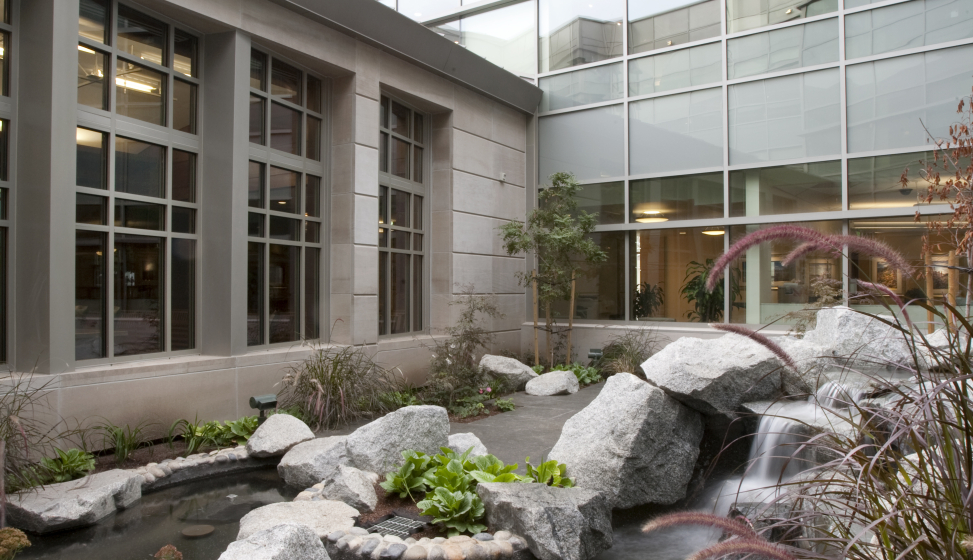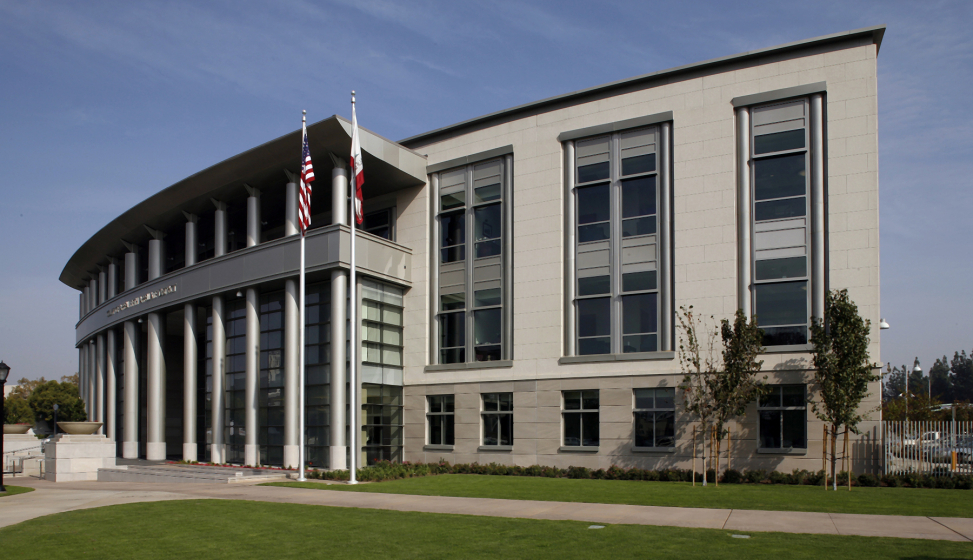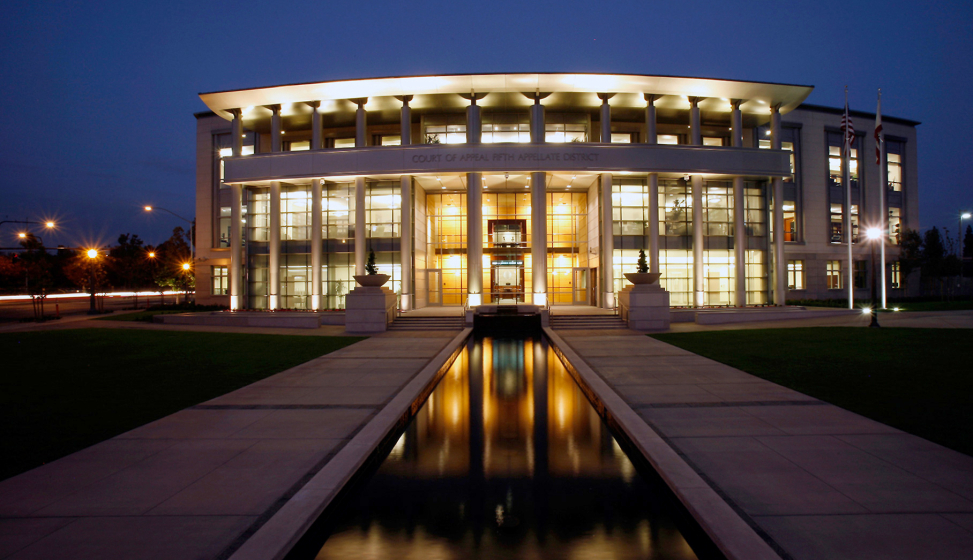 Fifth District Court of Appeal
State of California
The new Fifth Appellate District Courthouse in Fresno, designed by AC Martin, is a dignified and meaningful place of justice. The three-story, 61,000-SF building is located in the City's 'Old Armenian Town' district on a 1.25-acre parcel, and includes a single courtroom and chambers for ten justices, offices for attorneys and staff, clerk/administrative offices, a library, conference spaces that support appellate courthouse operations, and secured parking. 
The building creates an edge to a pedestrian plaza complete with stone bands simulating rows of vines, pergola with wisteria, and a promenade lined with an orchard of flowering fruit trees, reminiscent of Fresno's agrarian tradition. As visitors approach the limestone and glass building, they are welcomed by a reflecting pool and the warm wood-paneled walls of the public lobby. 
The courtroom itself is designed to be a destination, a place of openness, contemplation, and dignity. The tall windows flanking the courtroom look out onto courtyards, complete with a trickling fountain and landscaping indigenous to the San Joaquin Valley.
In keeping with the State's Appellate Court Facilities Guidelines, the design facilitates safe and efficient court functioning while taking into account use and visibility of space. Avoiding the pitfall of the traditional maze-like interior spaces, AC Martin created a design that promotes excellent way-finding, and provides natural daylight and optimal views for all office spaces.
The site and parking areas, the courthouse perimeter, building entrance and interior spaces consist of active and passive security measures. The courthouse design includes up-to-date data/telecom and audio-visual systems to support its infrastructure requirements.