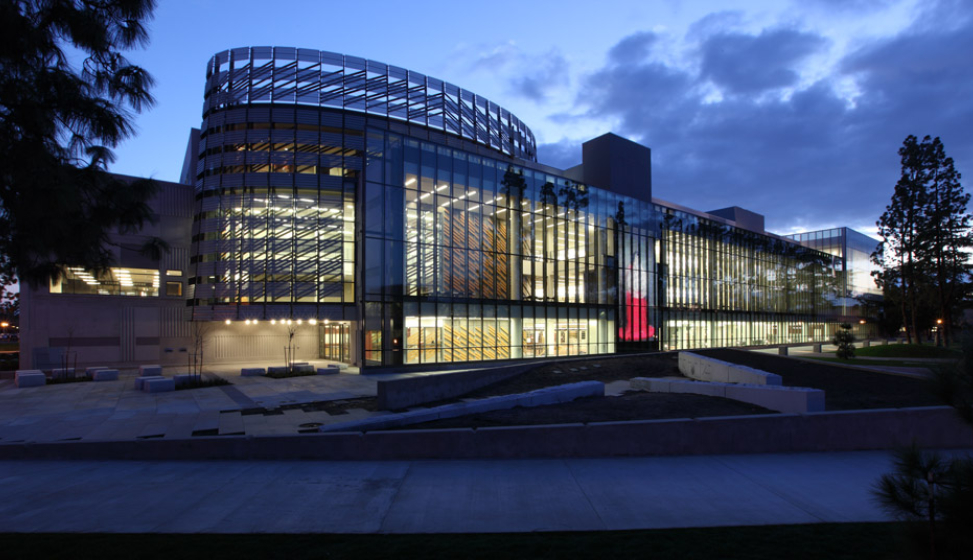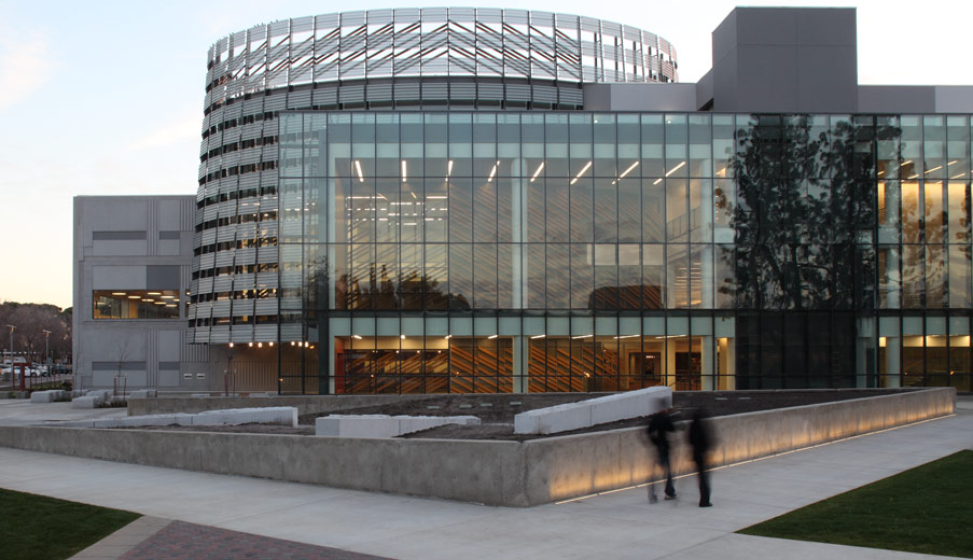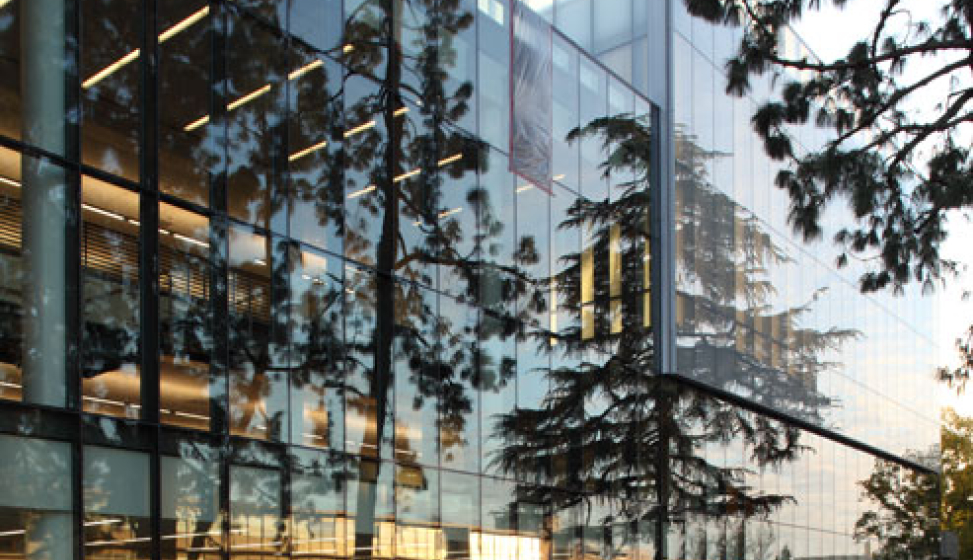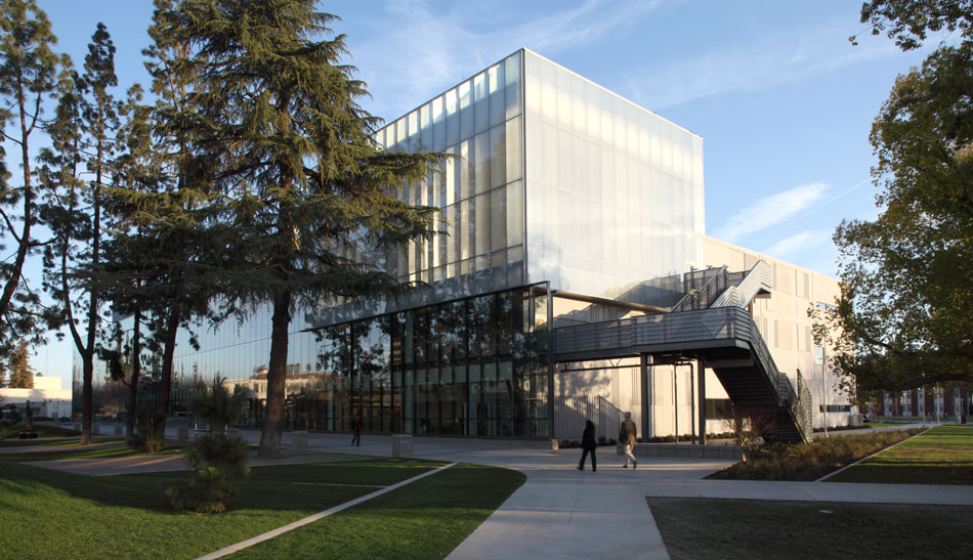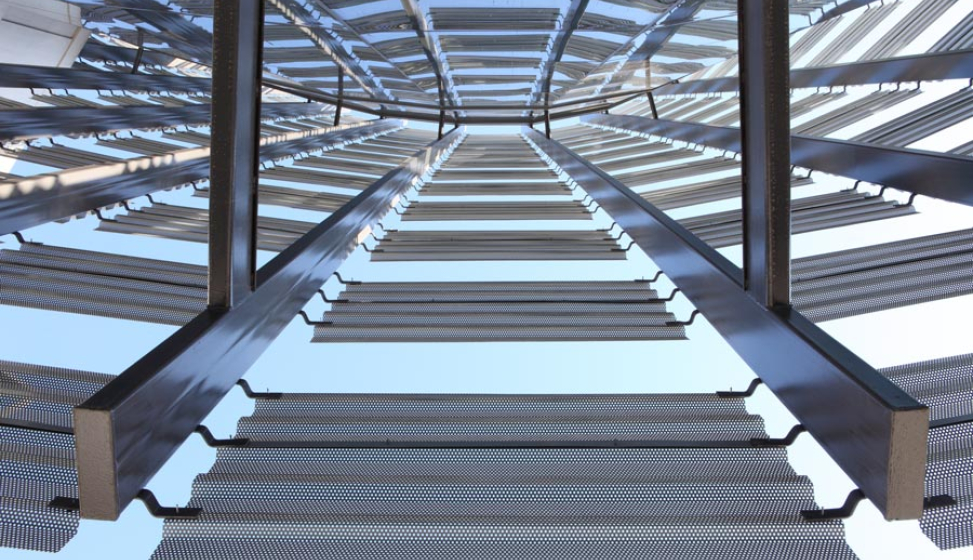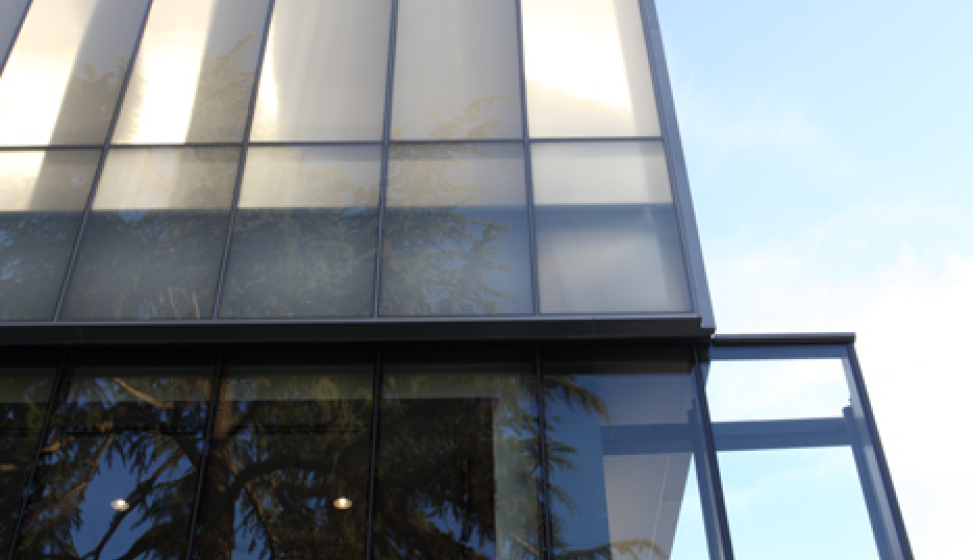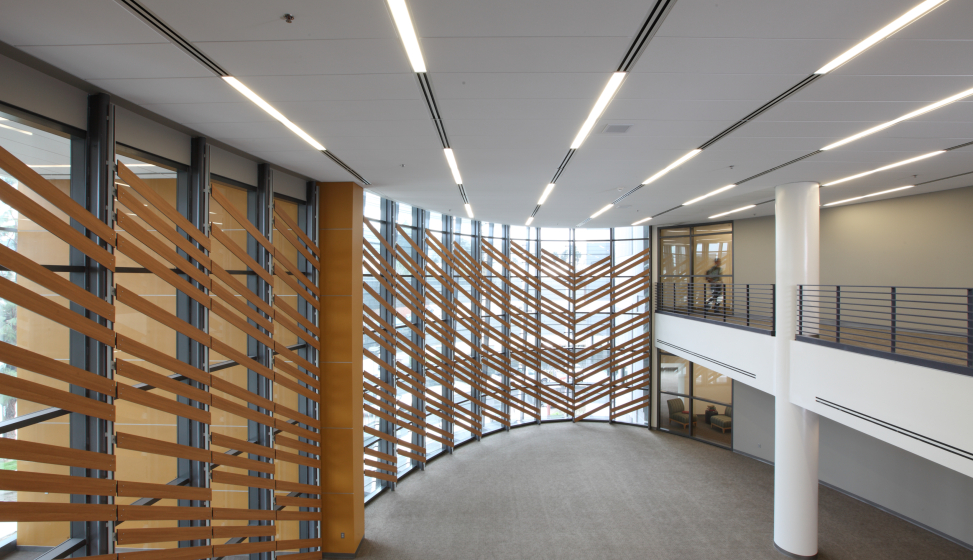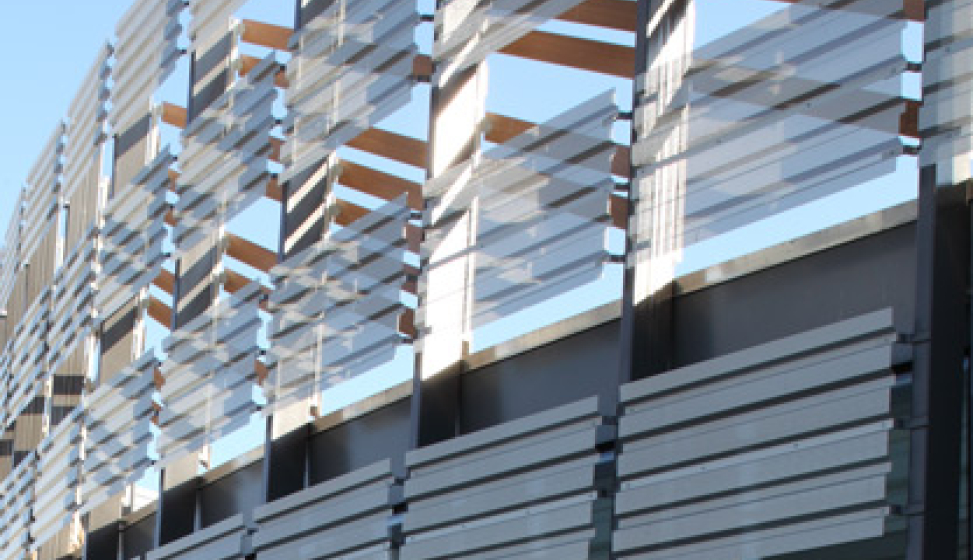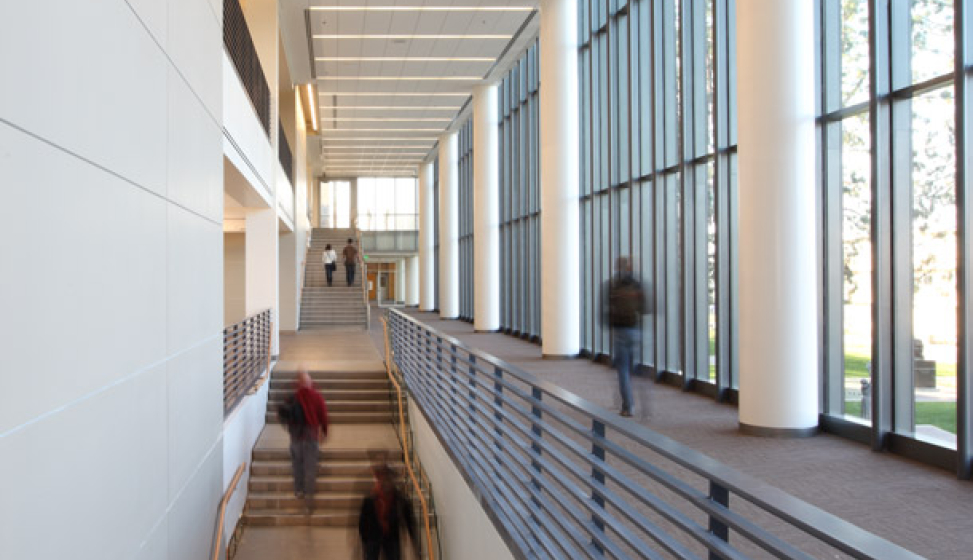 Fresno State University Library
California State University, Fresno
AC Martin, in association with Hillier Architecture, designed the new library at California State University, Fresno, home to the largest collection of volumes in California's Central Valley. The design provided innovative solutions to the existing library's limited capacity for its rapidly expanding collections.
The 283,000 GSF addition and 80,000 GSF renovation of the university library was a collaborative effort between AC Martin, Hillier Architecture, and CSU Fresno Librarian and President of the American Library Association, Michael Gorman. The team fused their collective expertise to create the 'library of the future', a building that brings together students and residents from the surrounding community.
The library provides more than just a learning experience for students, faculty and the Fresno community; it is a destination containing a variety of special spaces. One such space is the large translucent sculpture at the entrance which creates a strong exterior image and defines the library's source of organization. Other features include a café on the second level and a rooftop terrace adjacent to University administrative offices.
The library has primarily open floor plans, but incorporates a variety of seating areas, including comfortable places tucked away where patrons can retreat for quiet reading and studying and built-in seating on the grand staircase.
Situated on the central campus adjacent to the Peace Garden, a unique feature of the library is its entirely transparent façade on the north elevation, which allows abundant light into the building while providing a beautiful view of the garden. Extensive use of natural daylight, natural ventilation and the use of recycled products during construction has resulted in a highly sustainable building.
Library experts at AC Martin and Hillier Architecture understood that the 'library of the future' must use technology to enhance rather than replace traditional library functions. The technological innovation employed in the new library aids librarians in creating a more efficient system and helps patrons utilize resources more effectively. Technological innovations include embedded microchips for book tracking, advanced cataloguing databases to simplify the research process, and compact moveable stacks that create more space for the library's ever-expanding collection of volumes.
The new library is a powerful resource for the University and the surrounding Fresno community. It is a significant landmark that informs the campus plan and shapes the future of California Sate University, Fresno. The fusion of cutting-edge technology and traditional library values has resulted in a facility with the potential to redefine library design in the next century.