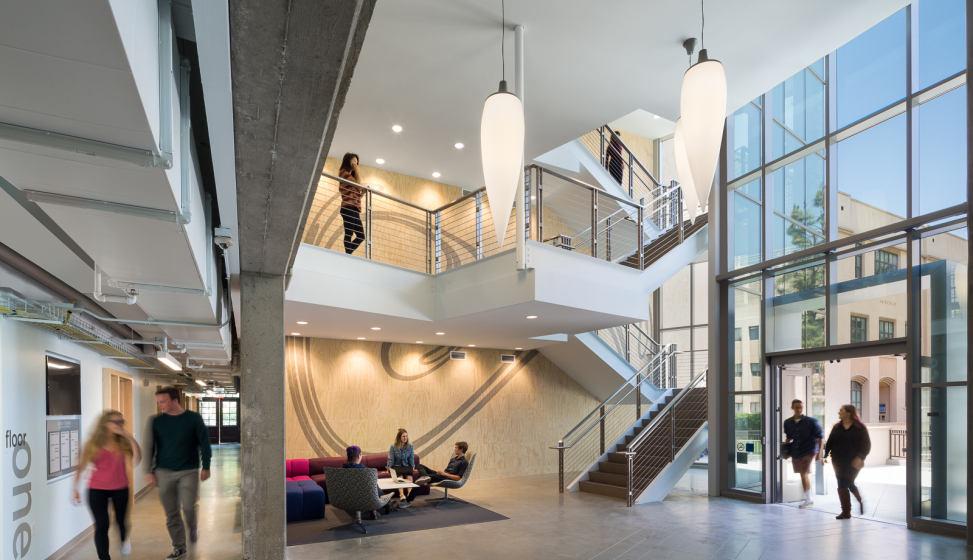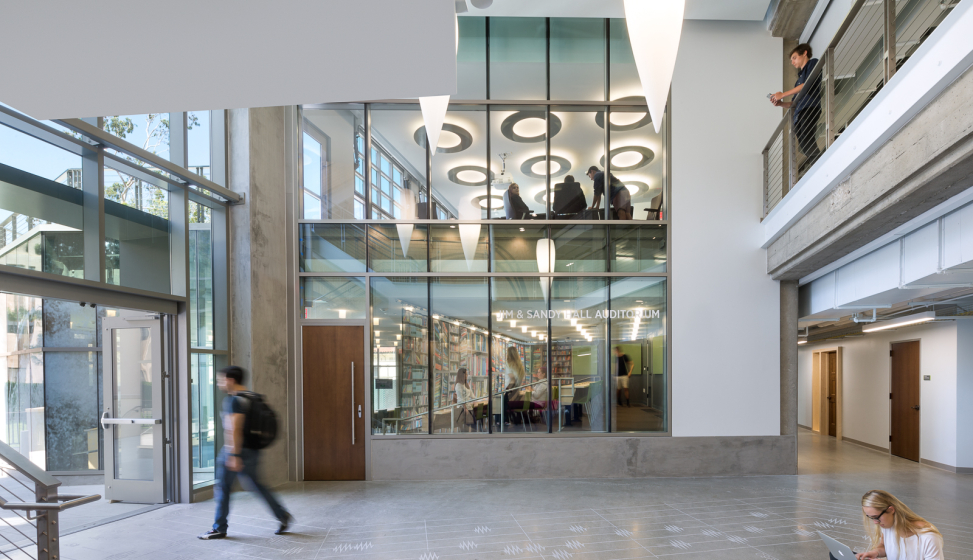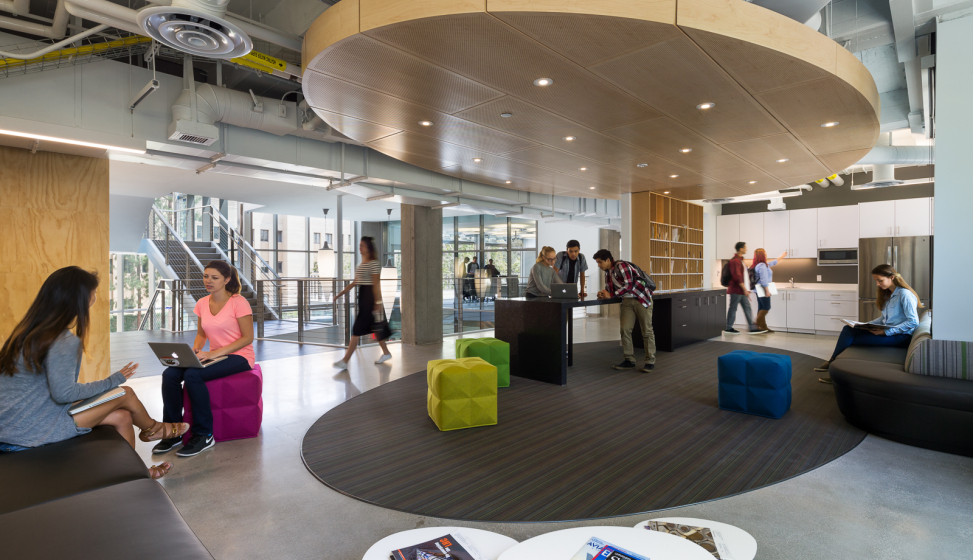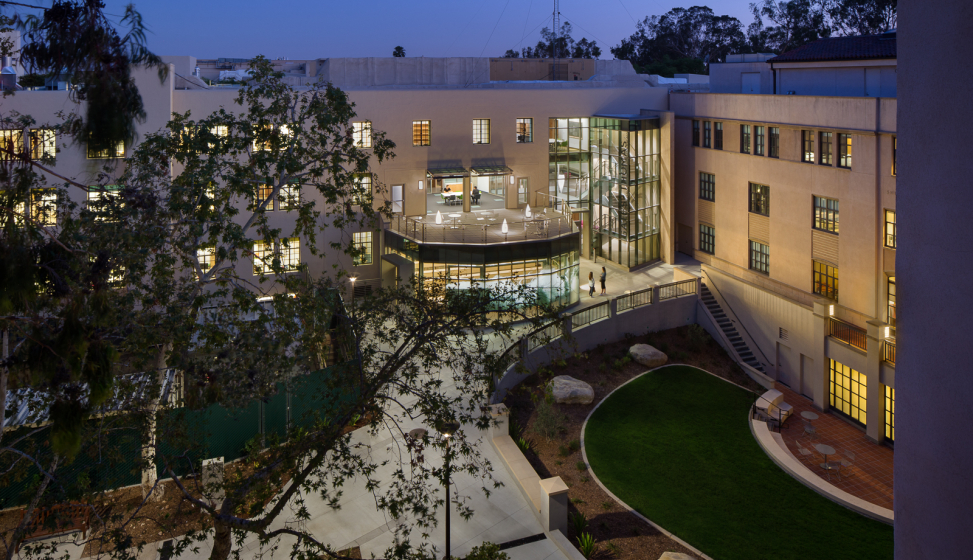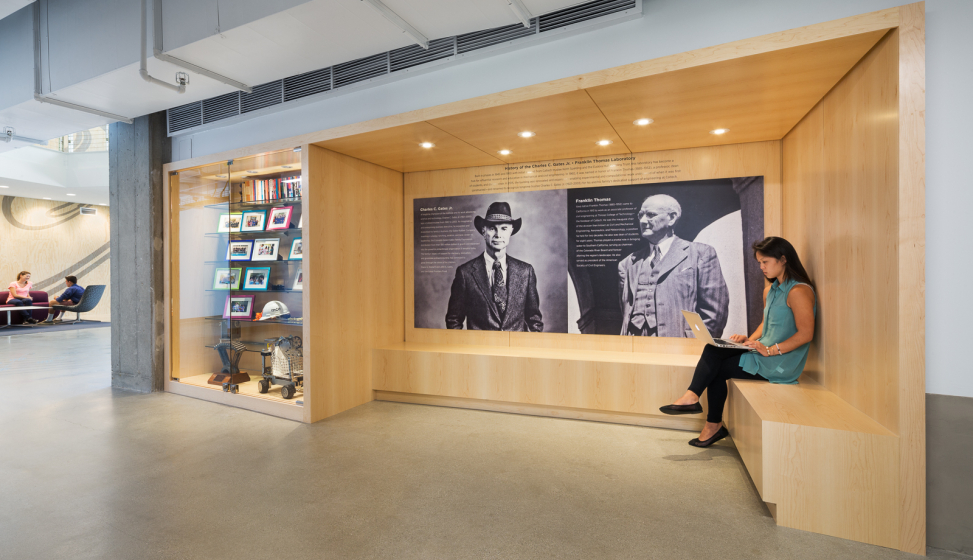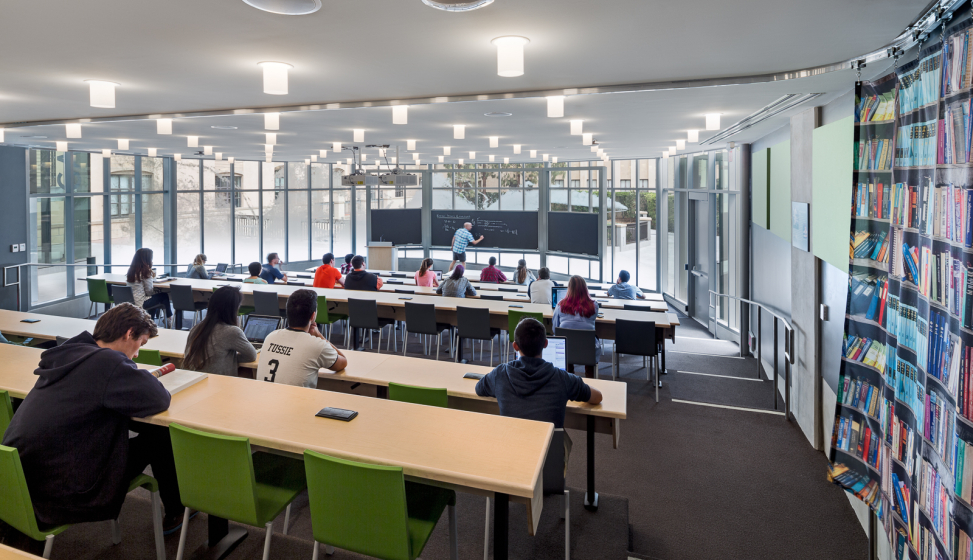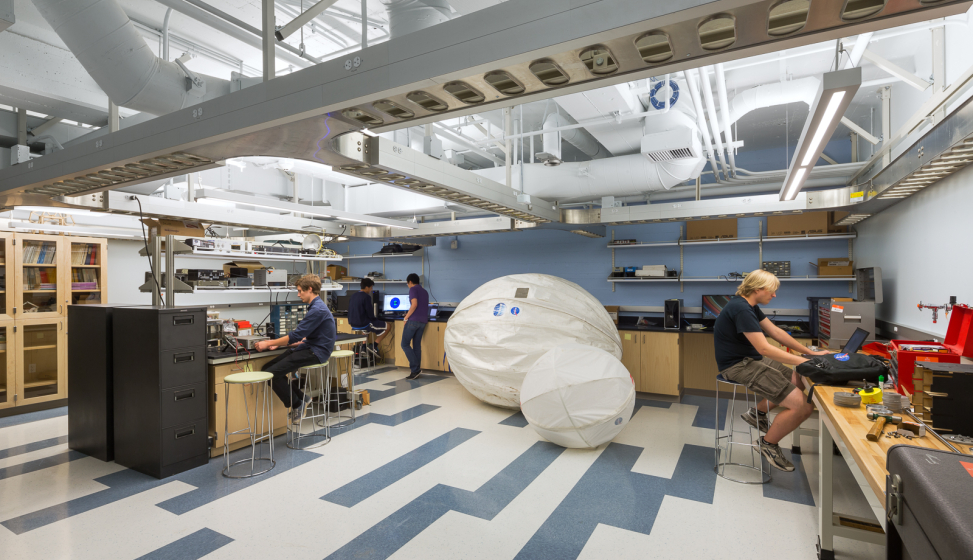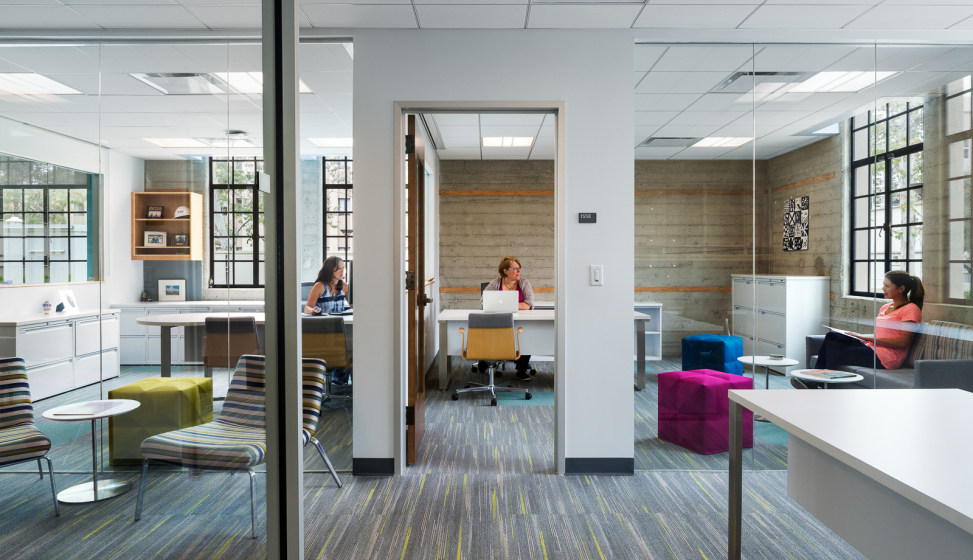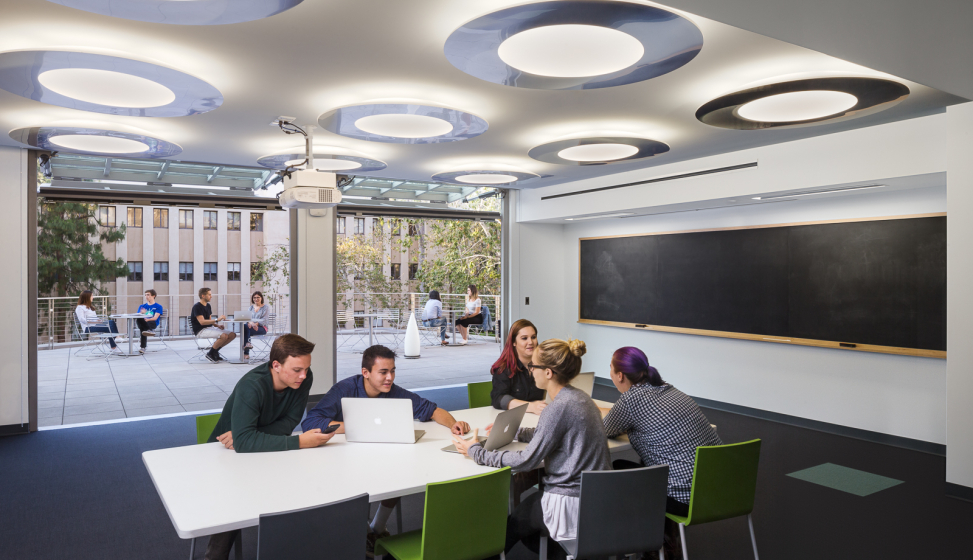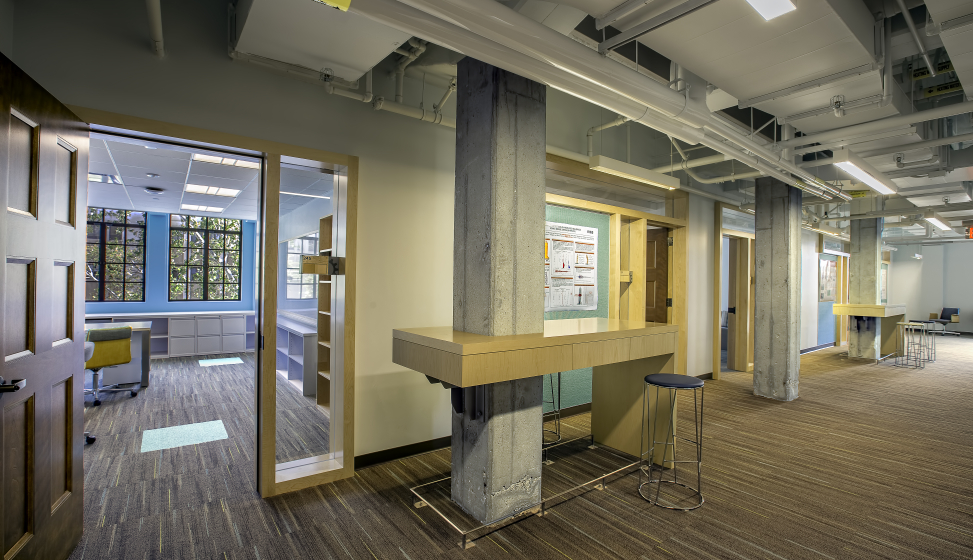 Gates-Thomas Laboratory
California Institute of Technology
The Charles C. Gates and Franklin Thomas Laboratory on the campus of California Institute of Technology (Caltech) in Pasadena, California houses the Department of Mechanical and Civil Engineering. The renovation ushers in modernization while honoring the lab's storied past and the people who helped advance engineering at Caltech. The original structure was completed at the close of World War II, when human spaceflight was still years in the future and the idea of nanotechnology had not even been conceived. The updated Gates-Thomas Laboratory provides new laboratories and light-filled spaces where scholars, faculty and students can collaborate and engage in experimental and computational work undreamed of when the building opened its doors.
The 54,300-SF facility was challenged with substandard infrastructure unable to support the robust research taking place. The closed-in institutional look and feel of the building failed to convey the prestige of the Engineering Department and provided few opportunities for interaction. The building faces Olive Walk, a lovely tree lined park, to the South and a landscaped courtyard to the north. The architect's approach sought to connect the courtyard "garden" to Thomas-Gates Laboratory, to open the building up both physically and symbolically.
The architect's solution introduces a two-story entry anchored by a glass-enclosed stair connecting the upper floors. The stair is deliberately located at the building's midpoint to draw inhabitants up and through the building in a visible and dynamic fashion. A wall graphic representing the "Poincare Section of a Duffing Oscillator", lines the stair. The floor at the lobby features an etching illustrating the year and latitude of major earthquakes from 1949 to 2011. The glass enclosed 88-seat auditorium extends beyond the original footprint. Transparent as possible while maintaining functionality, the space allows the community to observe the important science being discussed and taught. The auditorium is planned to host guest lecturers as well as regularly scheduled classes. A translucent fabric screen with images of the current faculty member's bookshelves can be drawn to encourage "reluctant" students to the front of the room.
Strategically located at the second floor landing, the lounge is the heart of the department. The gathering space encourages collaboration and conversation beyond the research labs and classrooms. It is open and spacious, with views to both Olive Walk and the garden to the north. The new seminar room, with direct access to the roof terrace, can serve as an extension of the lounge during events. The faculty office "neighborhoods" are connected by a generous corridor with clerestory windows and integrated collaboration tables.
Throughout the project, the architect sought opportunities to expose and retain as much of the existing concrete frame structure as possible. Corridor ceilings are exposed due to constrained floor to floor heights and a desire to reveal the "workings" of the building systems.
Graduate and post-doctoral candidates spaces allow for group study and collaboration as well as quiet research.