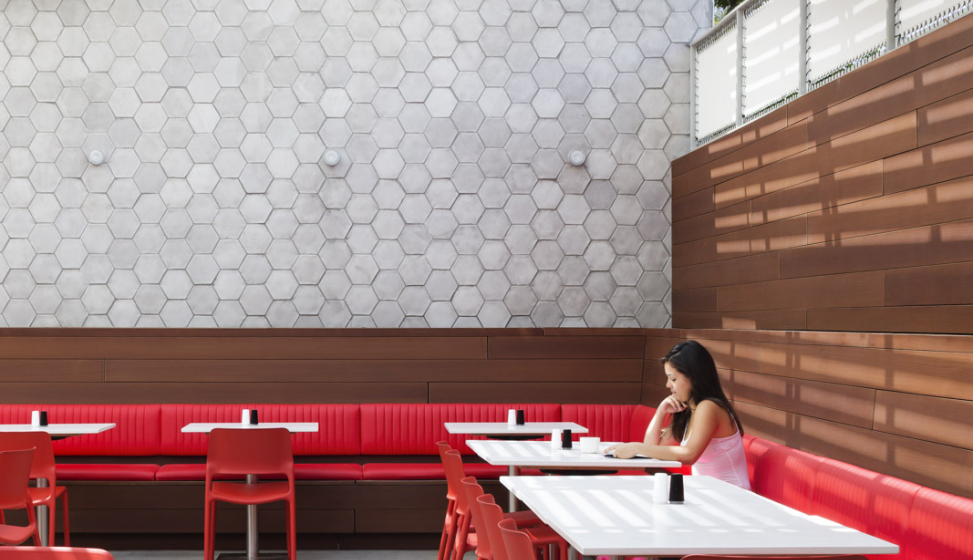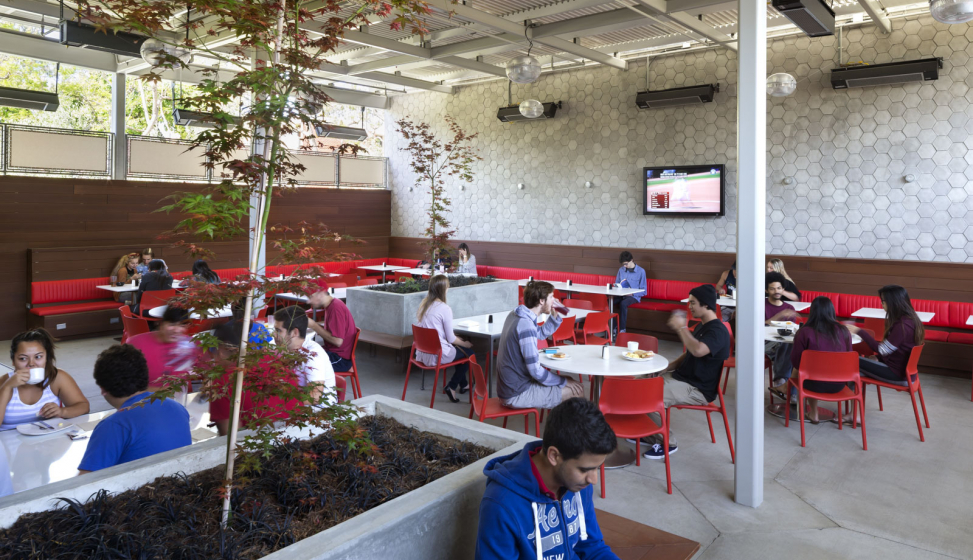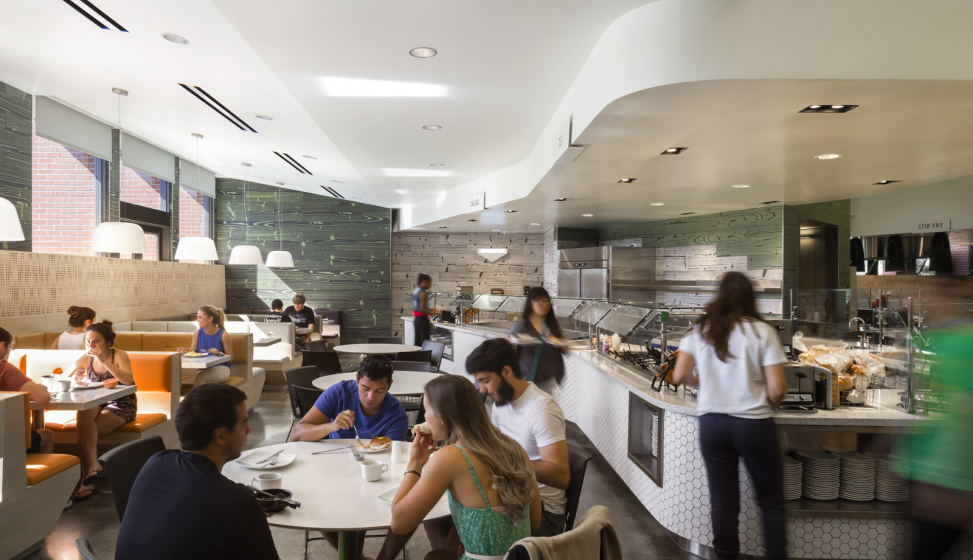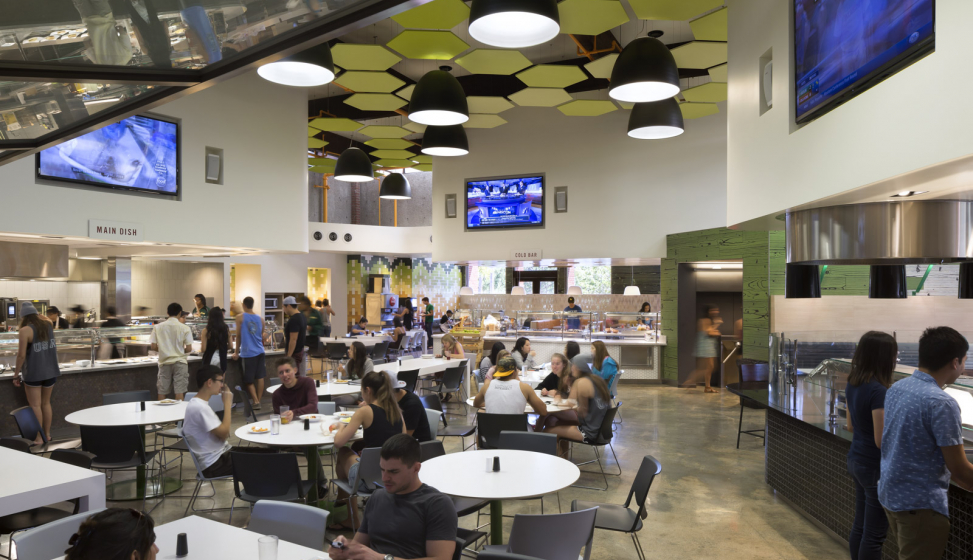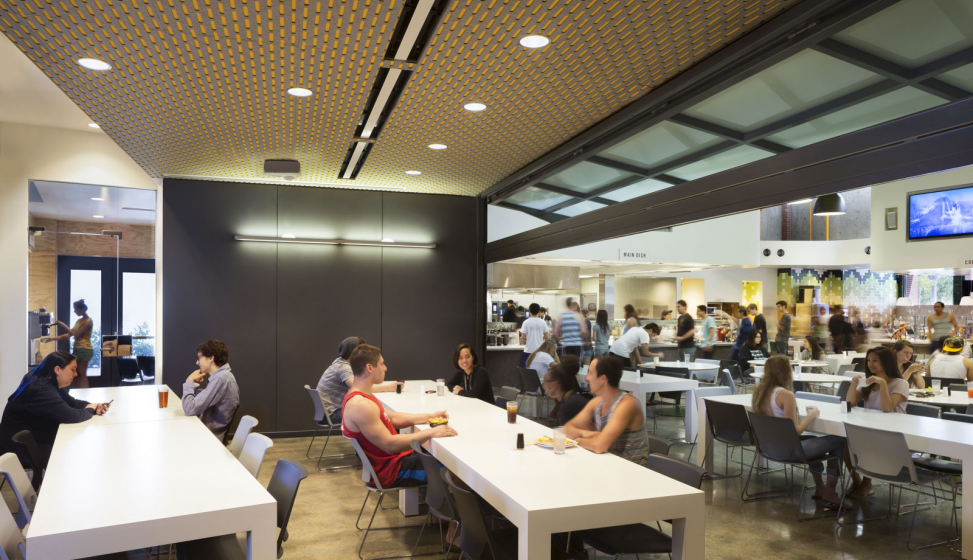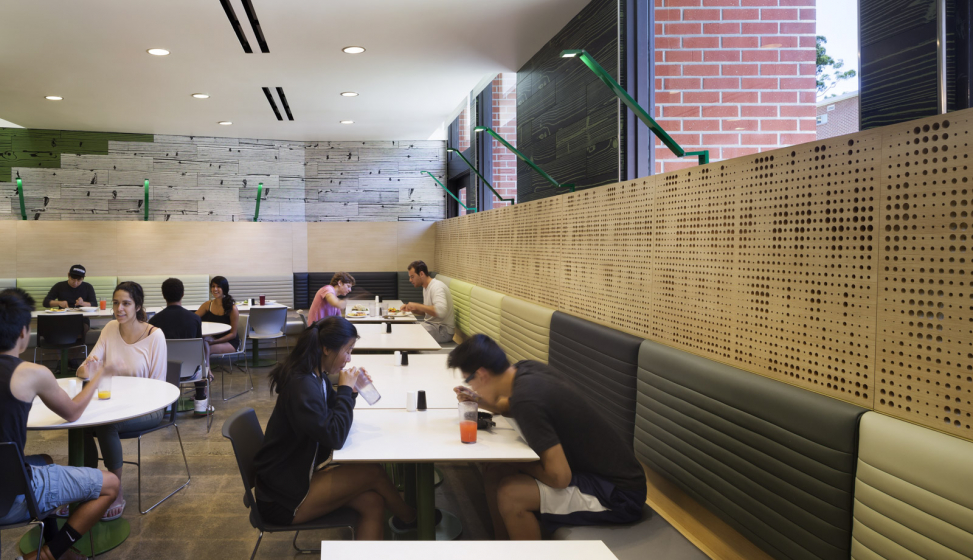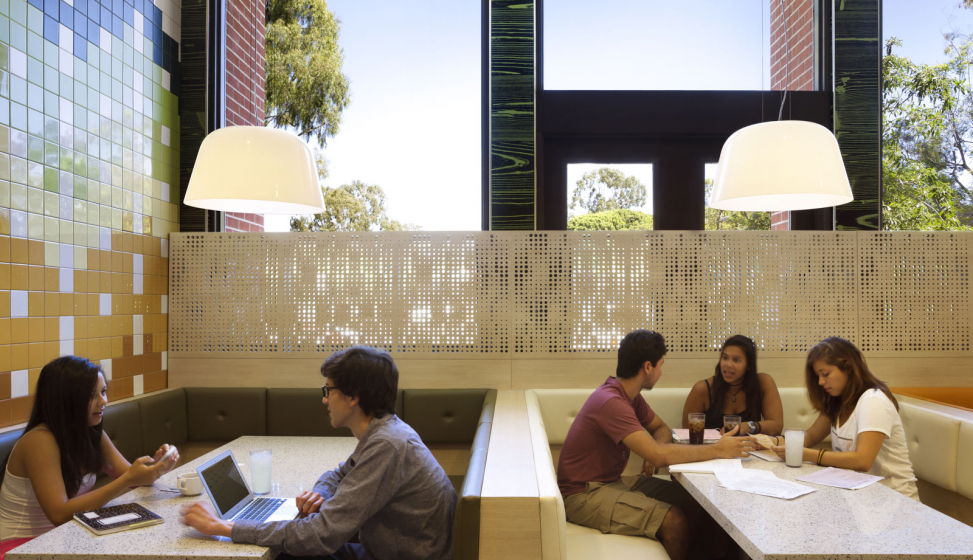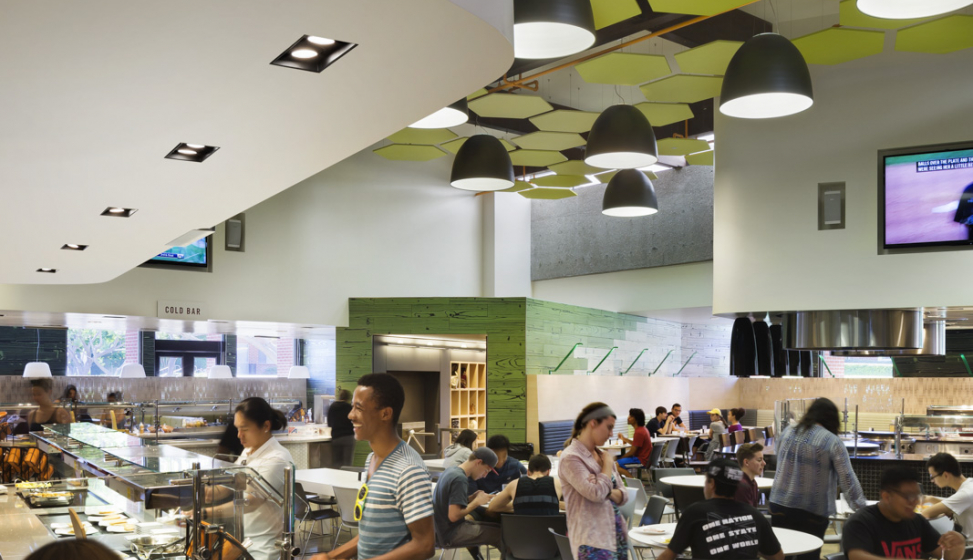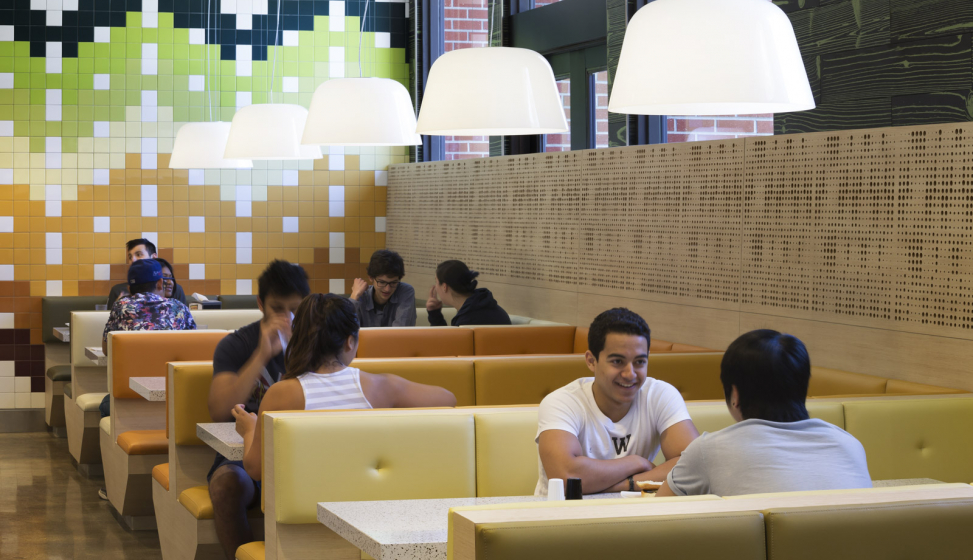 Hillside Dining Hall Remodel
California State University, Long Beach
Hillside Dining Hall is a 12,600 sf tenant improvement project for an existing dining hall at Cal State University, Long Beach. Work included a complete renovation of the dining interior and kitchen facility as well as a new exterior covered patio and open garden. 
The vision for the Hillside Dining project was to create a social core—a 'home away from home' for resident students. The challenging part programmatically was that the new venue needed to accommodate more students at peak time than the existing facility. The kitchen had to grow in size while the envelope of the existing building remained the same. 
This approach created 'neighborhoods' within the larger dining hall. Each zone has a specific 'flavor' in terms of food offerings and material finishes. The variety of seating options allow students to find their favorite space and make it their own, regardless of the size of the group.