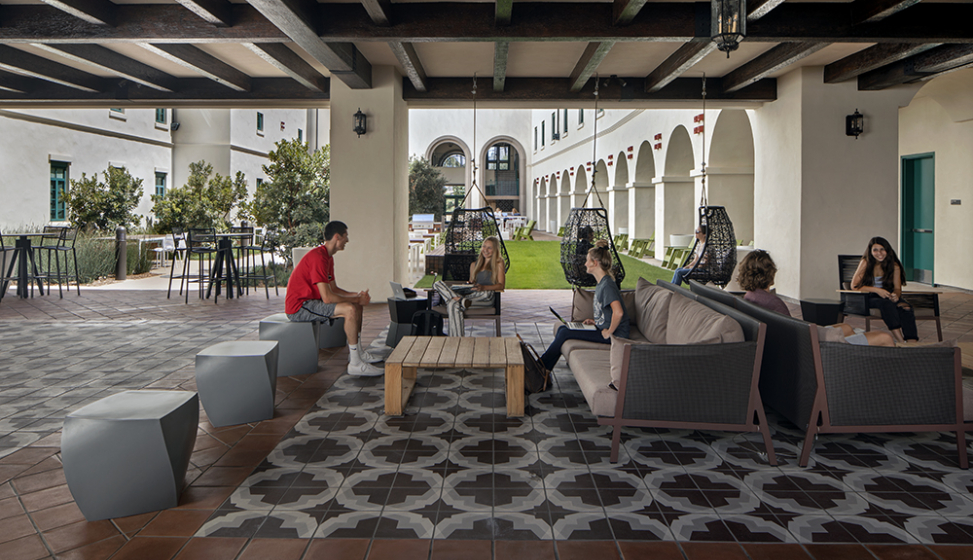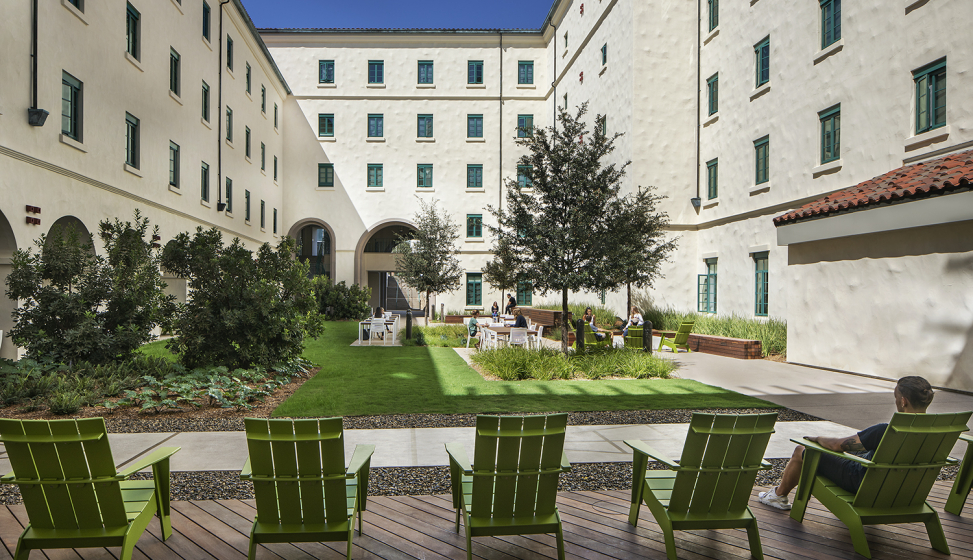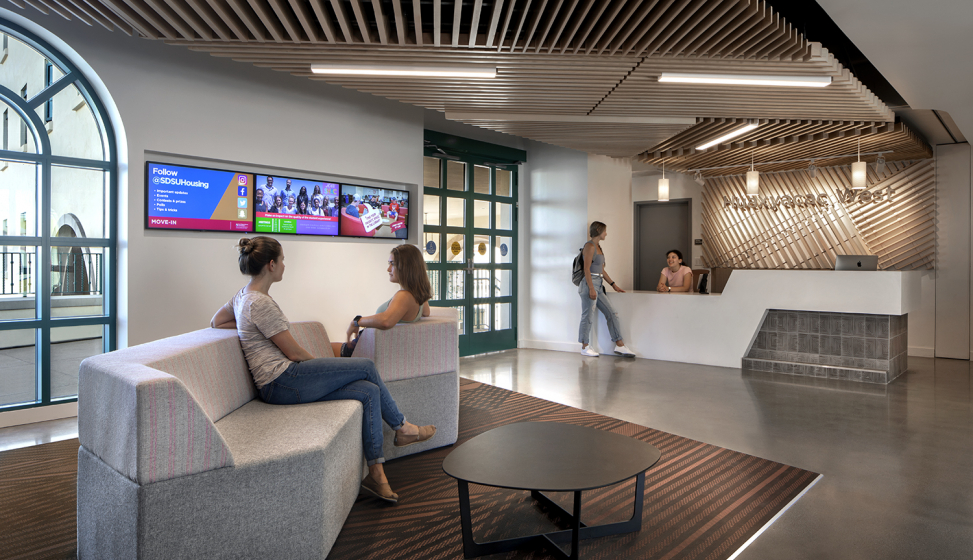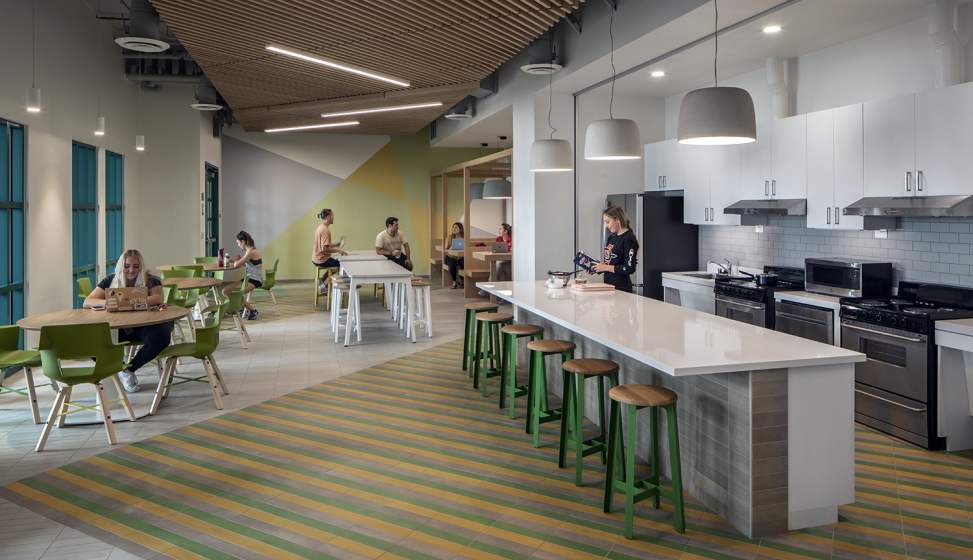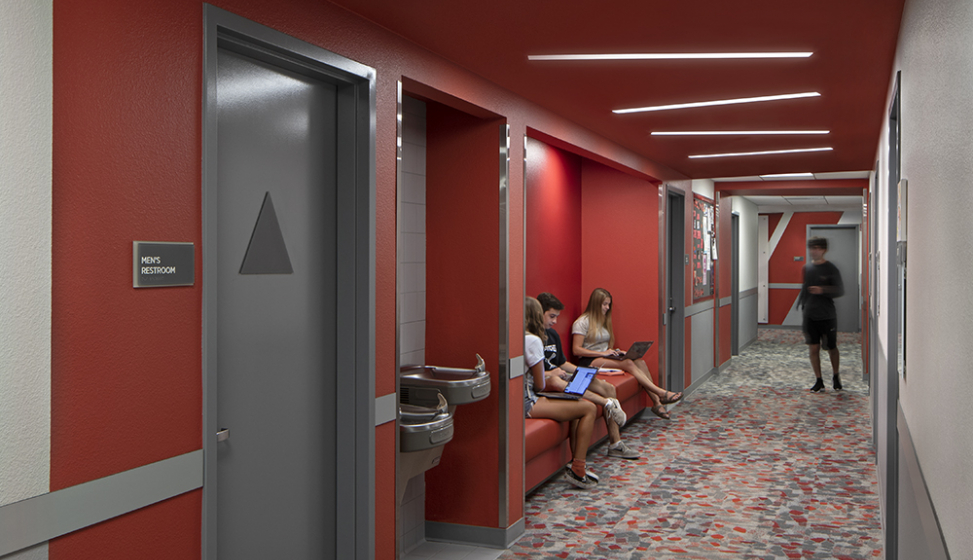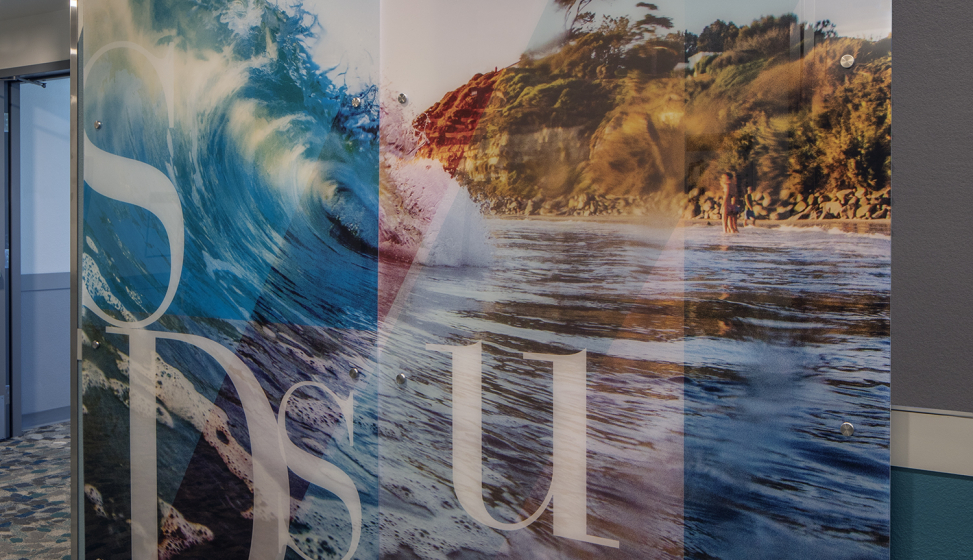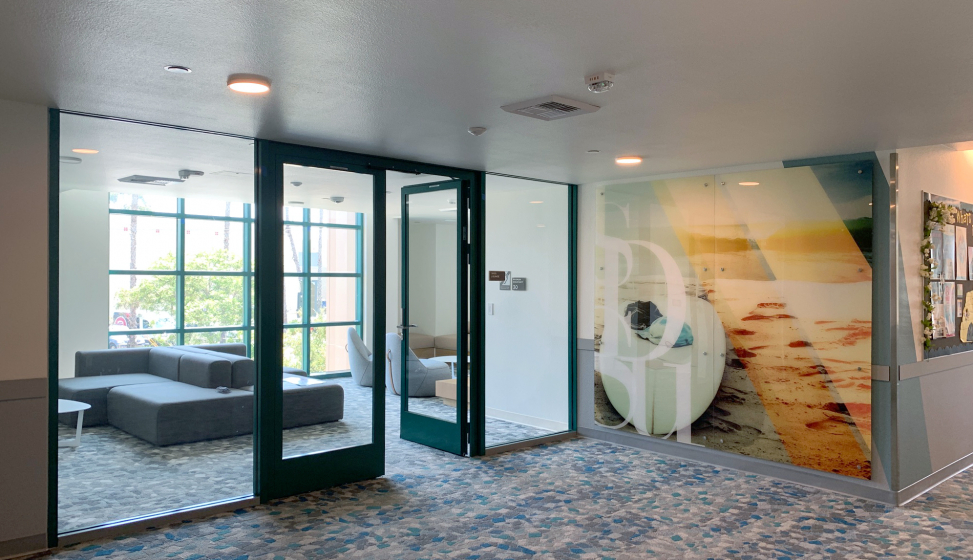 Huāxyacac Residence Hall
San Diego State University
This new freshman housing complex is a significant addition to San Diego State's student life program. Located on a long and narrow site on the west side of the campus, Huāxyacac Hall joins with an existing 600-bed dorm to create a new freshman village, tailor-made for first year students.
Huāxyacac Hall was designed to address the unique needs of first year students, including amenities such as a community kitchen, community center, market and coffee shop to encourage socialization and interaction with peers. The project was also designed to address a burgeoning demand for affordable housing. This involved tripling the double rooms and turning triples into quads to give maximum flexibility in accommodating students and handle the constant ebb and flow of students matriculating at SDSU. The building provides a focused, age appropriate freshman experience, a "place to call home" for students that will aid in recruitment and support the University's goals for student success by bolstering SDSU's retention and graduation rates.
Other features of the project include apartments for staff, multi-purpose rooms, mail room, courtyards, indoor bike storage, small study lounges scattered throughout, and a plaza that can accommodate food trucks and farmer's market vendors.