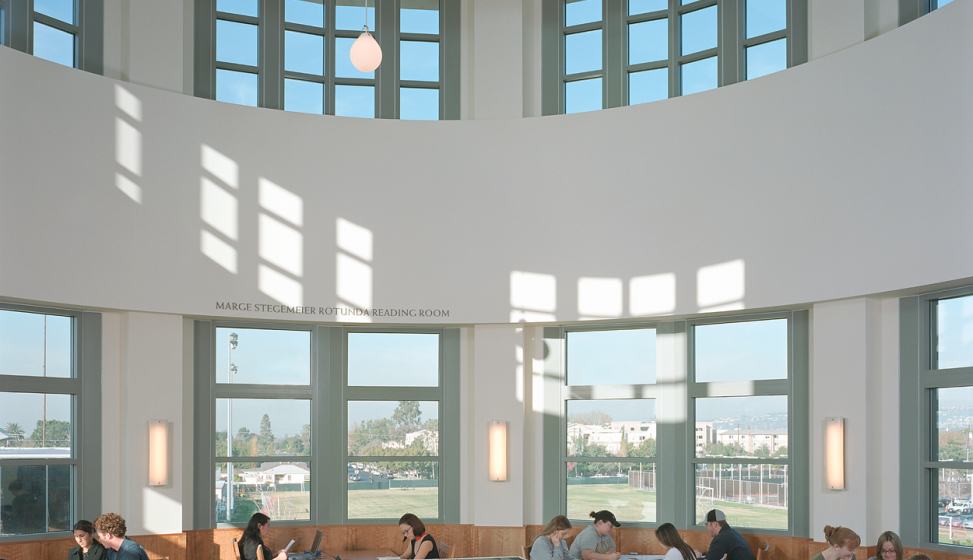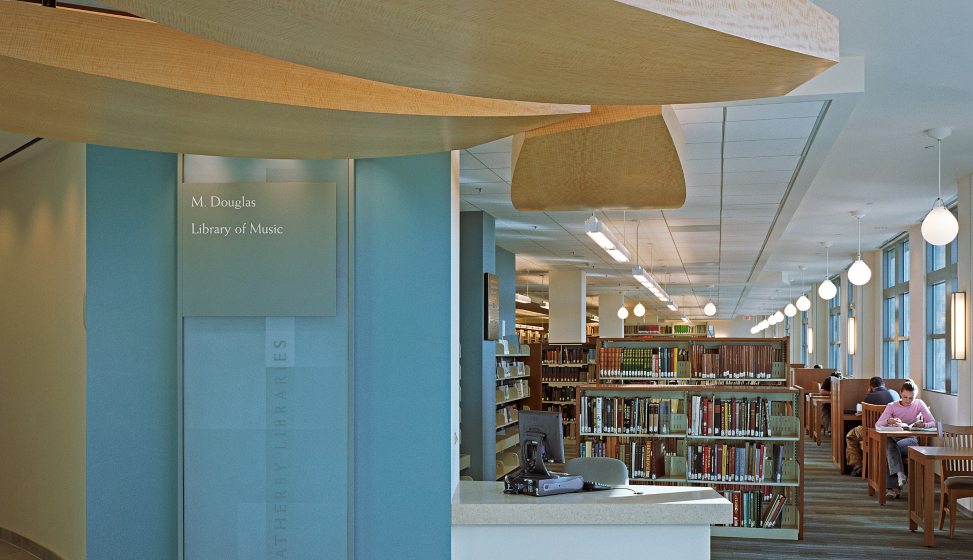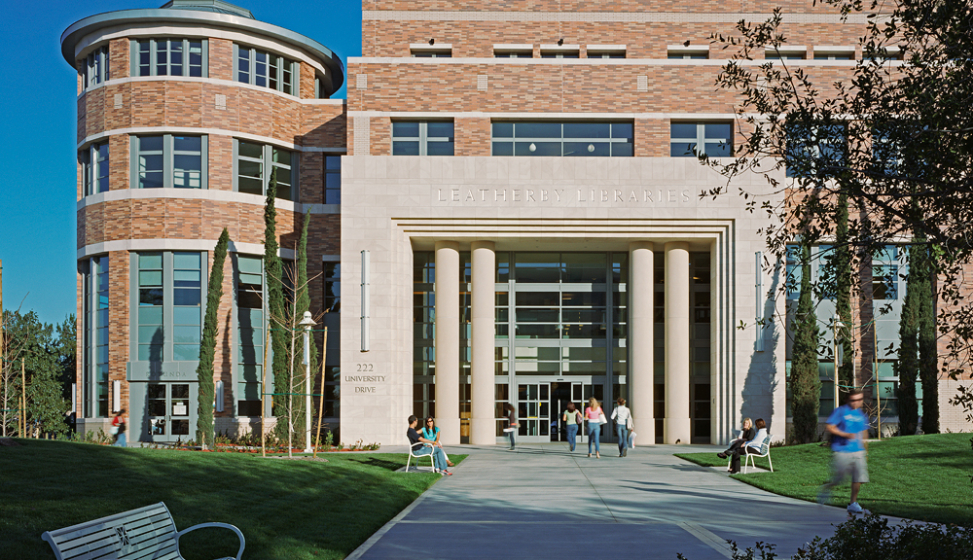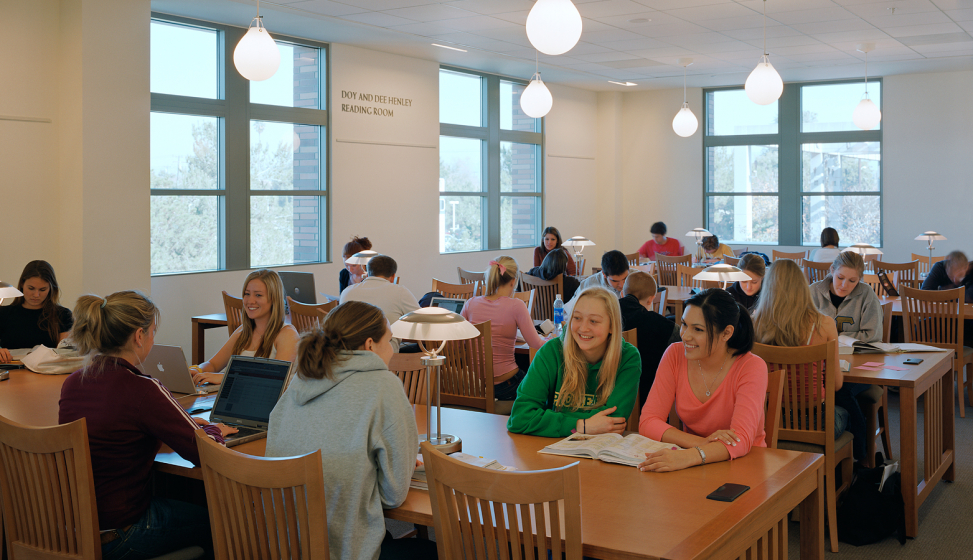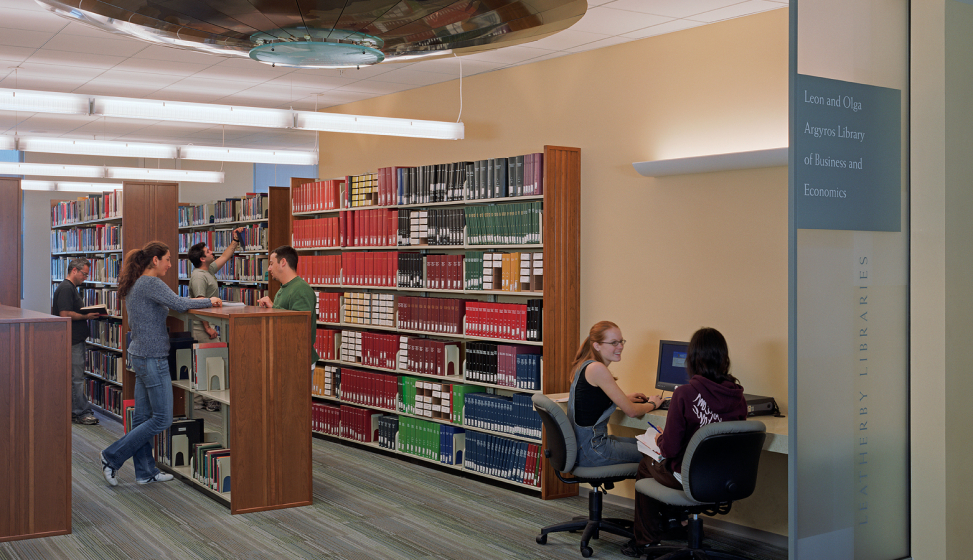 Leatherby Libraries
Chapman University
This replacement building includes six libraries - Arts and Letters; Science and Technology; Business and Economics; Music; Education; Film and Television. Each library occupies a distinct location marked by a unique portal. Every portal is a symbolic representation of the disciplines. 
The library was planned to be readily understandable, with an inviting entry leading to circulation desk, reference desk, quick look-up stations and elevators and stairs to allow easy access to upper floors. 
The building was conceived as the intellectual heart of the campus—a place where knowledge is plentiful and easily accessible.