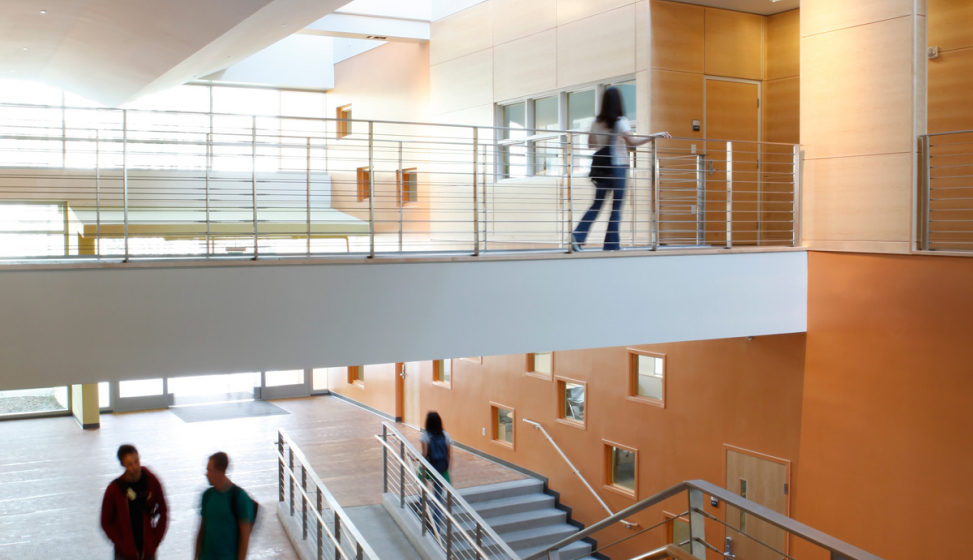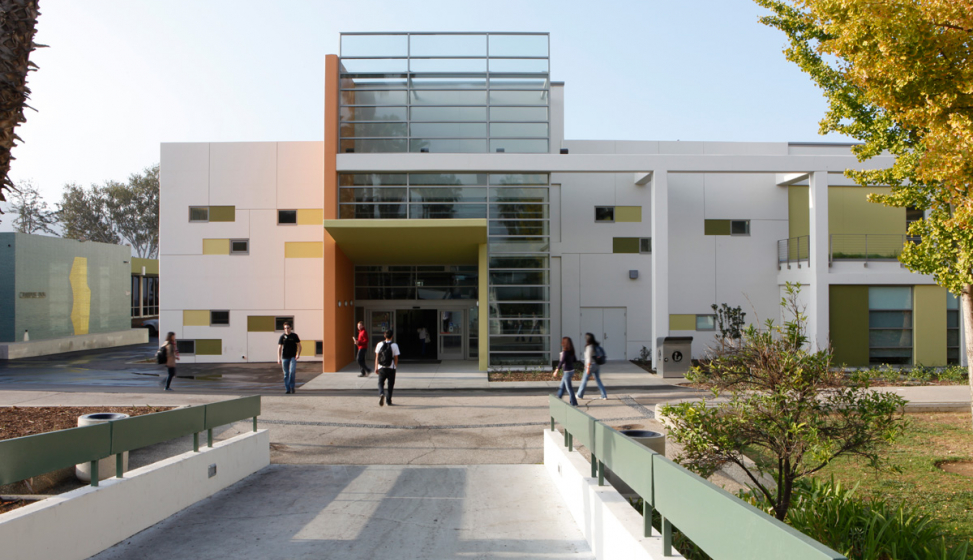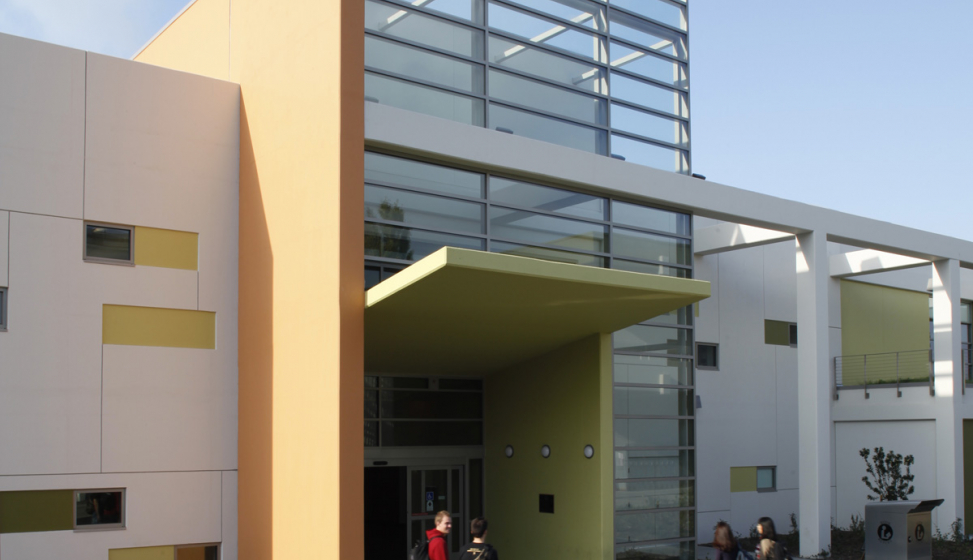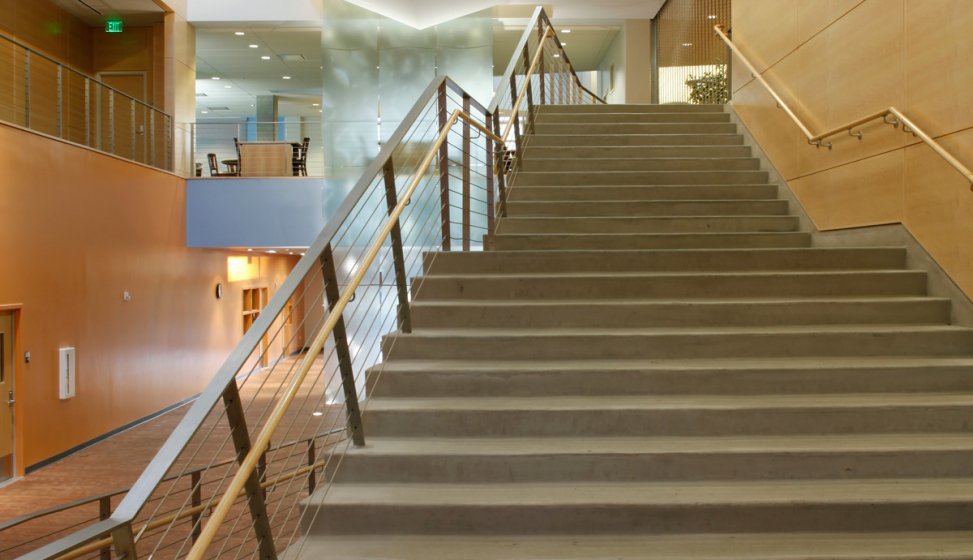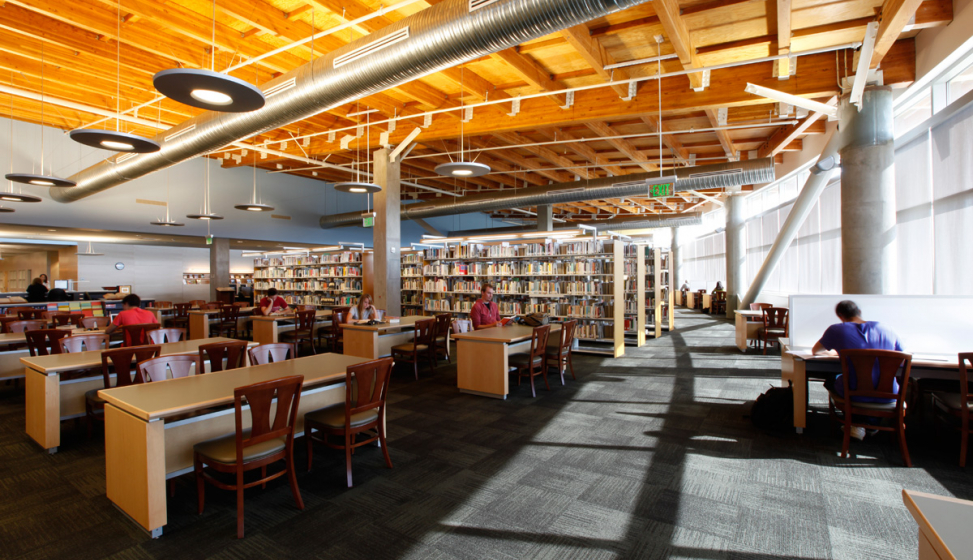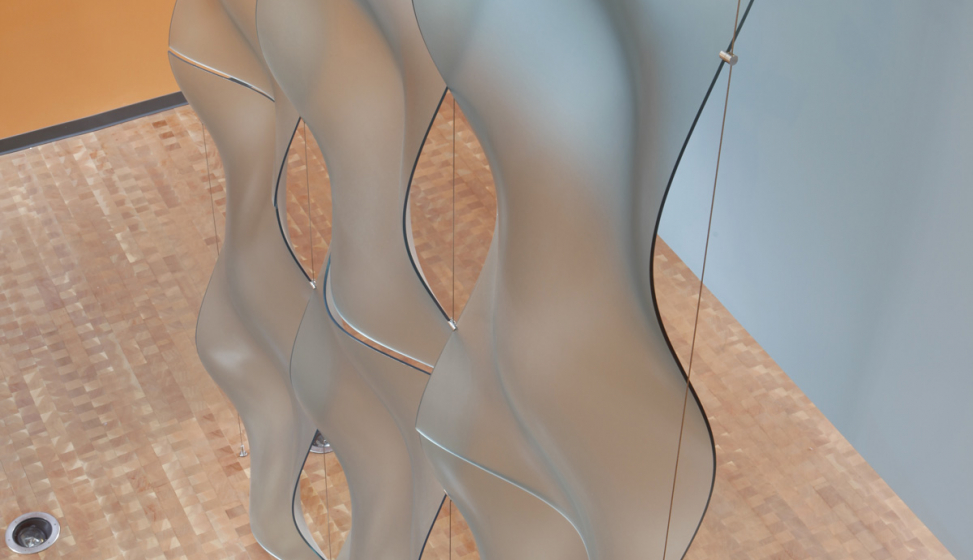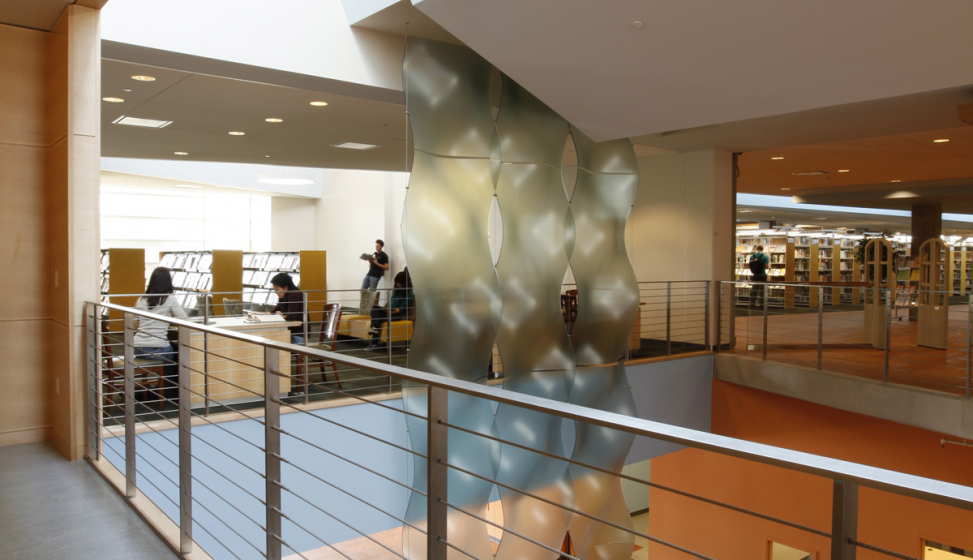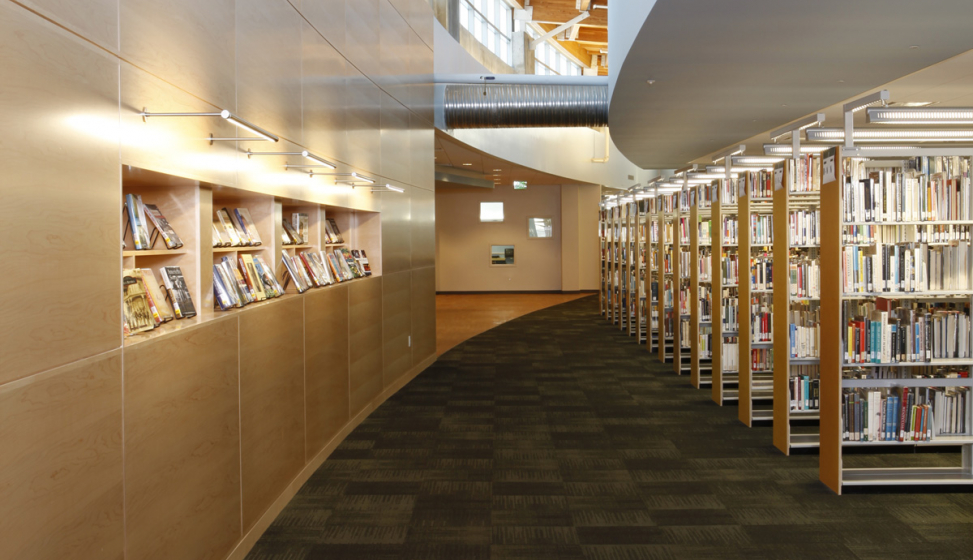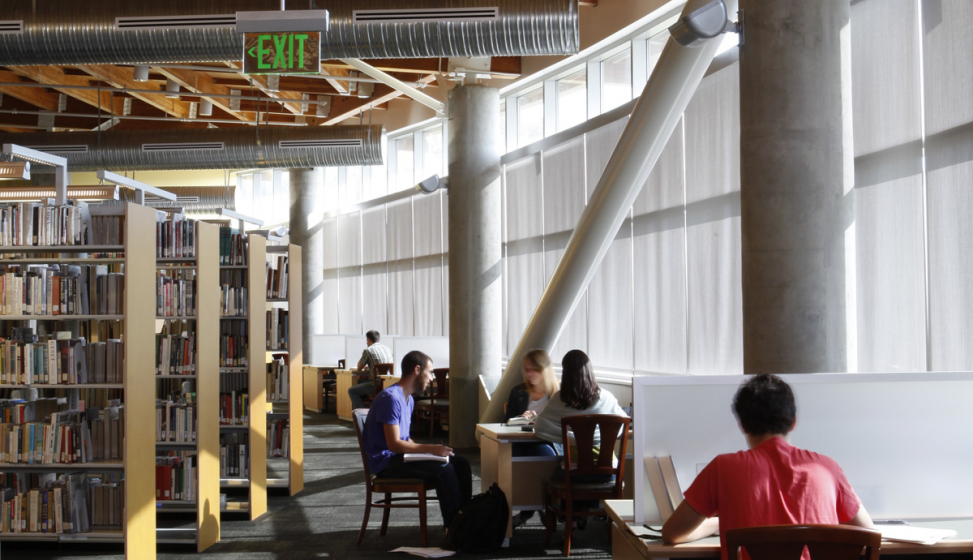 Library & Learning Resource Center
Rio Hondo College
The design for the Library and Learning Center on the campus of Rio Hondo College, is a response to the building program, the master plan for the college, the site topography and natural amenities of the area. The new structure was also designed to seamlessly blend with the context and character of the existing campus.
The campus master plan anticipated a significant entry for the building on axis with the existing lower quad. The building entry is on this axis and was developed as a visible beacon, both during daylight hours and at night. This main entry leads to a two-story, day lit, atrium space. Within the atrium is a resin "curtain," rising two stories within the space. The curtain adds a tremendous amount of interest to the space, as well as aiding noise control from the atrium into the library. The curtain also helps to define the periodical reading space located directly behind it to the south. 
Both floors are organized by a main corridor, or boulevard. On the library floor the curving clerestory lit boulevard ends in a grand reading room with views to spectacular landscapes to the west and north. The south facing stacks and reading spaces respond to the organic nature of the topography with a gently curving glass wall that takes advantage of the views and daylight. This space has a sloped ceiling with exposed structure to create a dramatic sense of place.