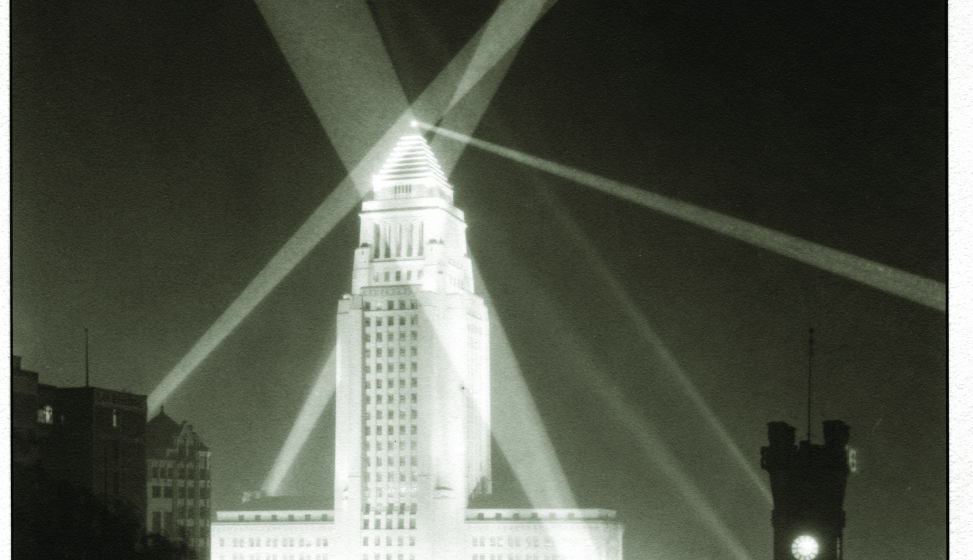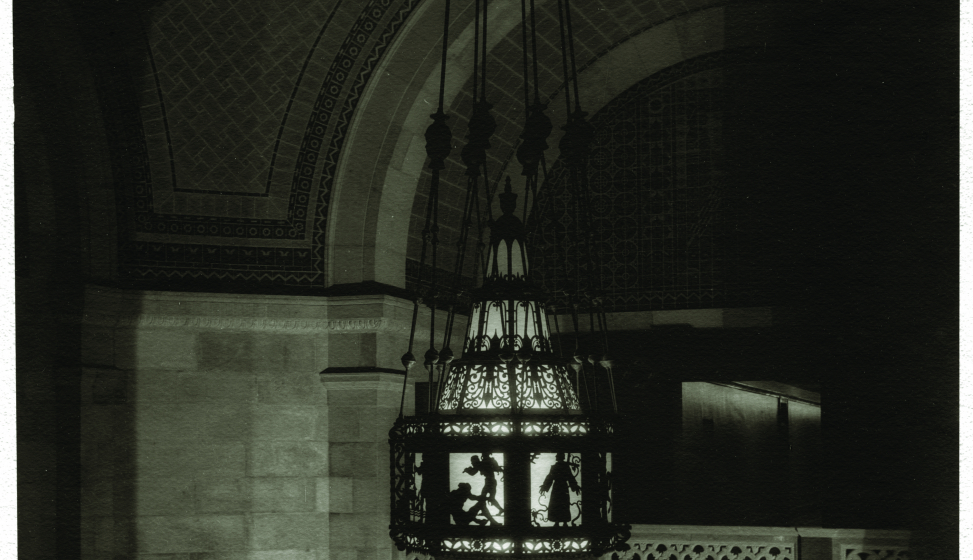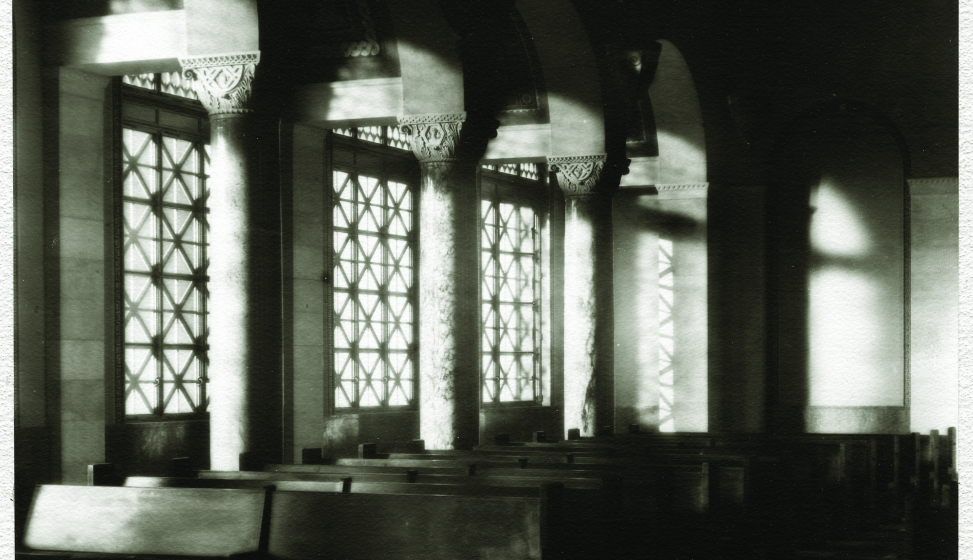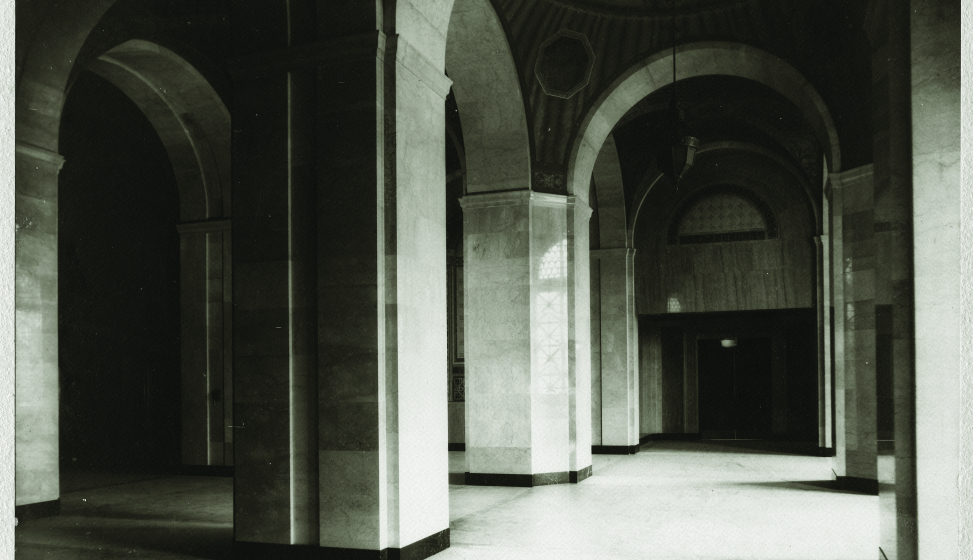 The iconic, Los Angeles City Hall was designed and built by the Austin, Parkinson and AC Martin team in 1928. The 300,000 SF, 32-story building is faced with grey California granite and grey terra cotta, the most popular façade materials at the time. The concrete in its tower was made with sand from each of California's 58 counties and water from its 21 historical missions. The structure is comprised of two wings with a 452-feet high central tower, based on the purported shape of the "Mausoleum of Mausolus."
Steeped in symbolism, images of Mulholland's water works – the Los Angeles Aqueduct, are burnished into its bronze doors amalgamated from California ores. A golden ship in the floor of the great Rotunda symbolizes Spain's discovery of California. Carrera marble is used decoratively throughout, along with painted murals showing scenes of Hollywood movie-making. The cornerstone was laid by the Native Sons of the Golden West and holds a Los Angeles telephone directory, and signatures of personnel in the mayor's office.
At the building's dedication, a beacon bolted to the pinnacle tower's pyramidal roof was illuminated with a telegraphed signal from Calvin Coolidge. The beacon was later named for Charles Lindbergh.