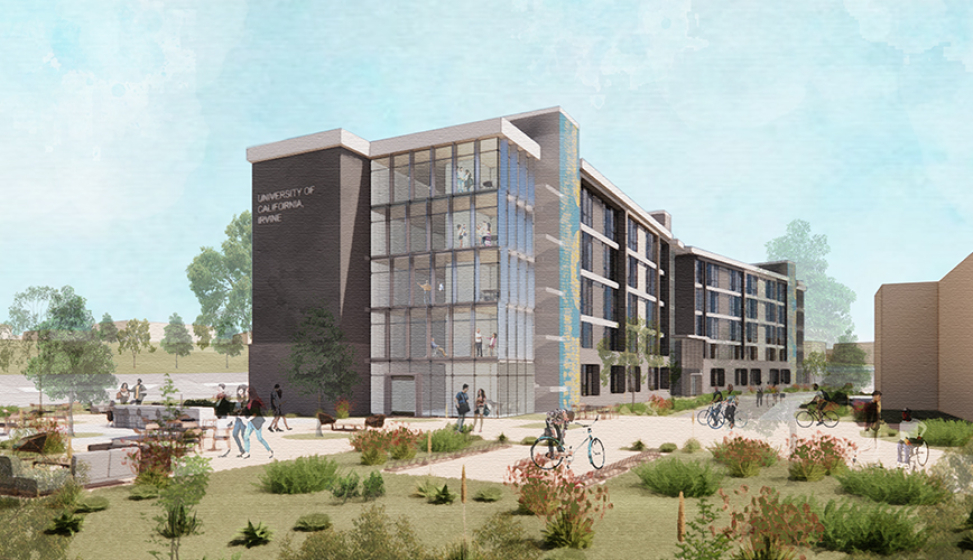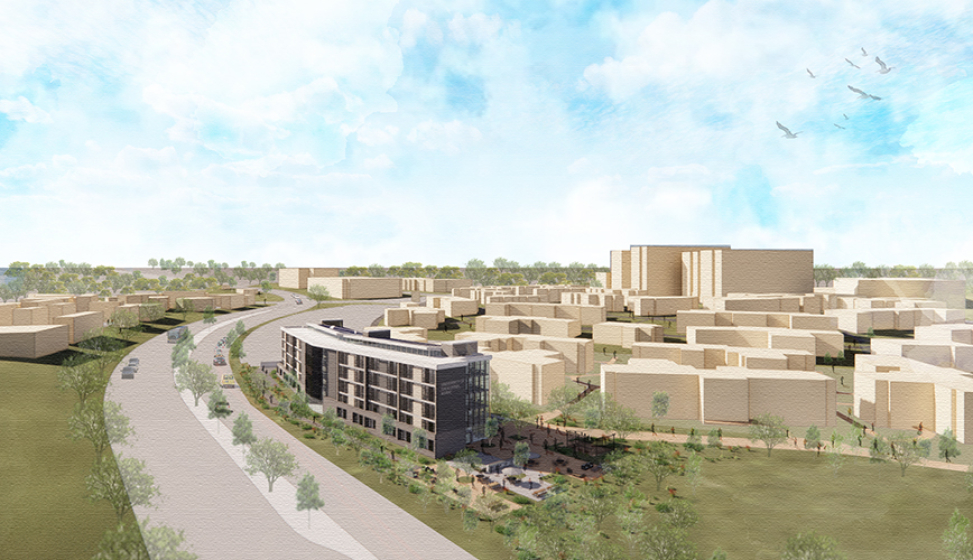 Mesa Court Expansion, University of California, Irvine
The Mesa Court Expansion Project is a new student housing building at the University of California, Irvine (UCI). Driven by a need for more affordable and inclusive student housing, the project provides 400 residence hall beds for undergraduate students in quadruple-occupancy rooms, shared bathrooms, and common areas distributed throughout the building, including study areas, living rooms, kitchens, and laundry facilities.
The project vision and goals created:
Affordable housing
Inclusive, universal design
Comfortable, student-centric environments
New center for Mesa Court housing community
Gateway presence statement along Campus Drive.
The design and criteria creates residential blocks of 40 students and one RA, forming a small community for students to connect and identify with. Two blocks occur on each floor, creating a neighborhood community, which shares living, dining, and laundry facilities. In this way, the building planning supports the development of a variety of scales of community for students.
The project's impact is extended through outdoor amenities, such as outdoor living rooms, study space, and recreation areas. The site design also incorporates bike parking, walking/jogging paths, bike paths, and a pedestrian "promenade" connecting the site with the existing student housing community.
UCI first engaged AC Martin on the project with a site feasibility study. Through the study, our team assessed two site options for the project, including development of pros and cons and site selection criteria and recommendation. Upon site selection, AC Martin confirmed the site's viability for buildable area, site utilities, and overall opportunities and constraints.
AC Martin developed a Detailed Project Program and Design Criteria for the project, for design-build delivery procurement. The Detailed Project Program and Design criteria scope and deliverables included: site analysis, visioning and goal setting, space program development, adjacency development, scenario development options, conceptual design, and design criteria.
Out of the programming process, AC Martin and UCI identified a need to renovate the nearby Mesa Court Community Center. UCI is currently engaging ACM in the Community Center renovation feasibility study.