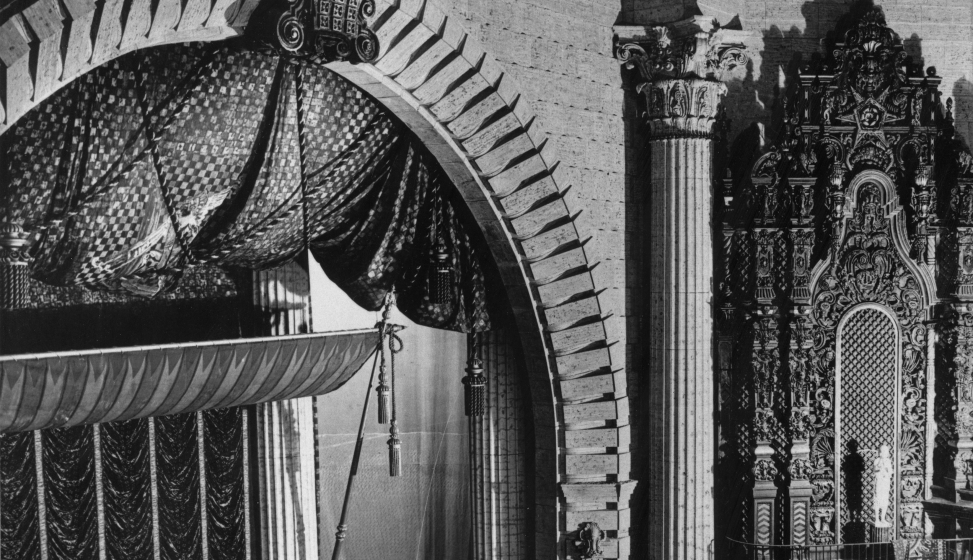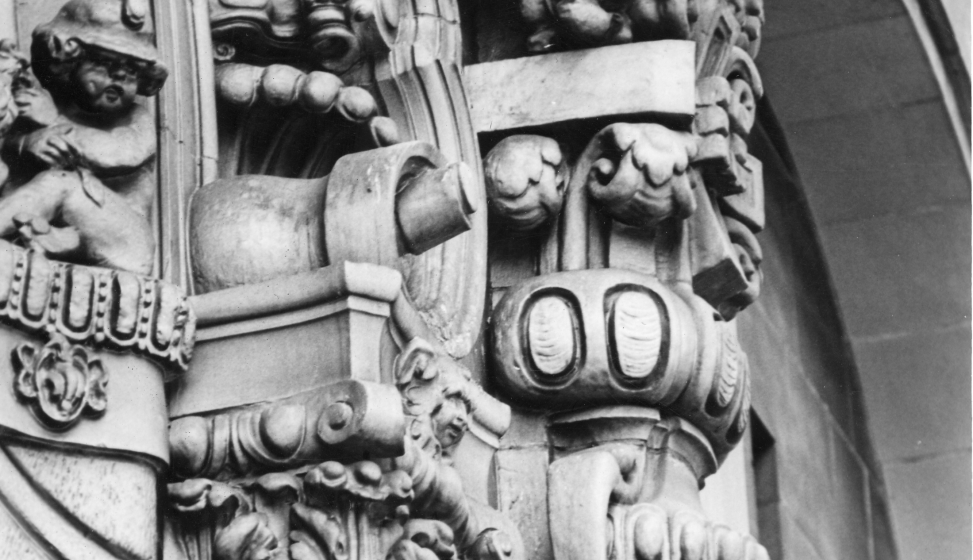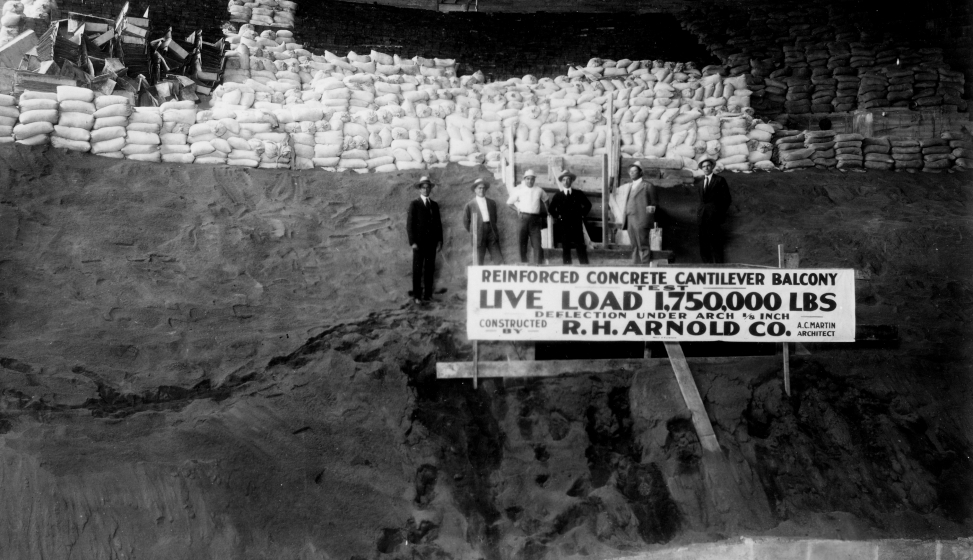 Grauman's Million Dollar Theater
The Million Dollar Theater at 307 S. Broadway in downtown Los Angeles is one of the first movie palaces built in the United States. It opened in February 1918. It is the northernmost of the collection of historical movie palaces in the Broadway Theater District and stands directly across from the landmark Bradbury Building.
The Million Dollar was the first movie house built by entrepreneur Sid Grauman. Sculptor Joseph Mora did the elaborate and surprising exterior Spanish Colonial Revival ornament, including bursts of lavish Churrigueresque decoration, multiple statues, longhorn skulls and other odd features. The auditorium architect was William L. Woollett, and the designer of the twelve-story tower was Los Angeles architect Albert C. Martin, Sr. For many years the office building housed the headquarters of the Metropolitan Water District of Southern California.