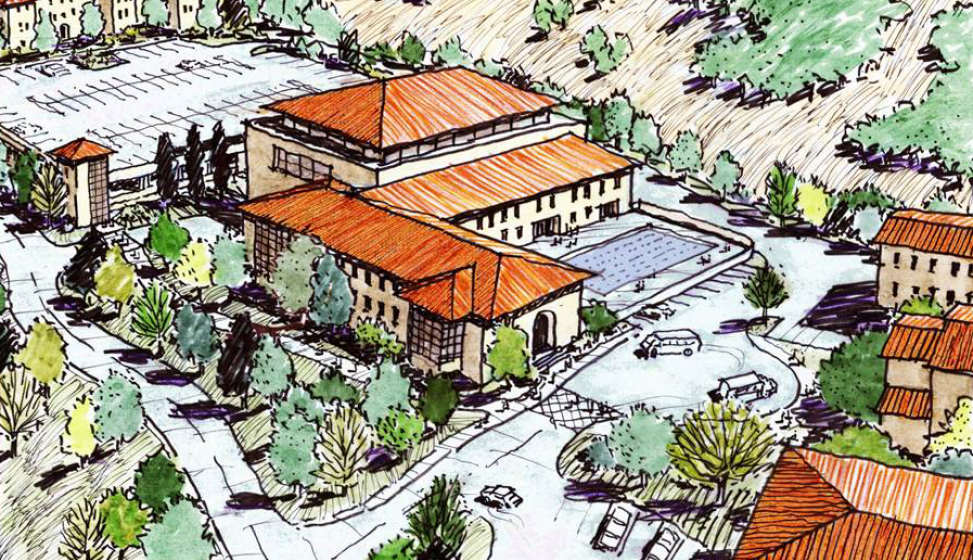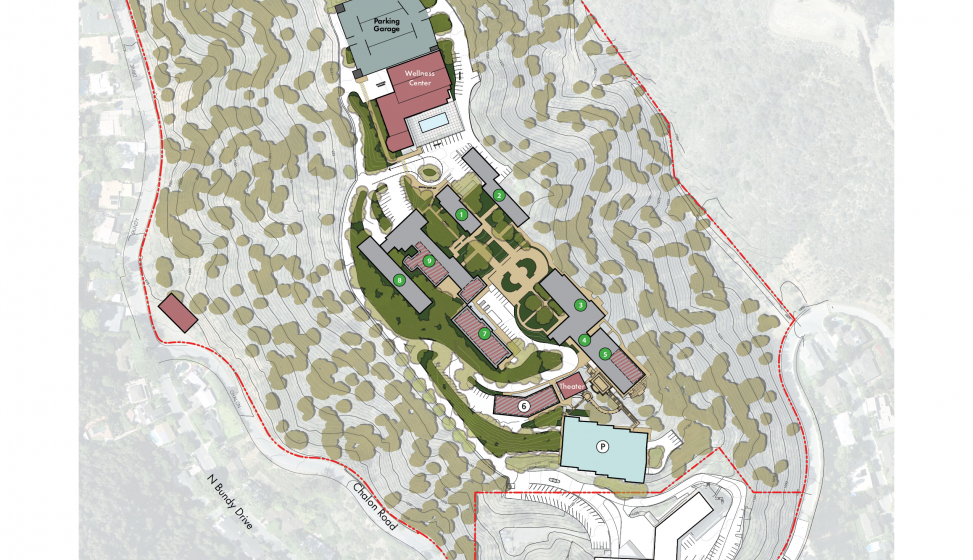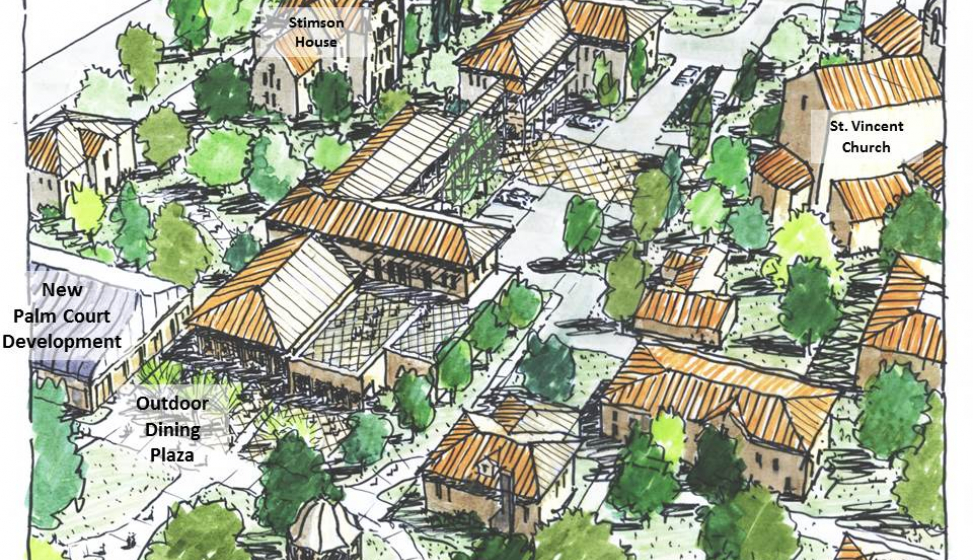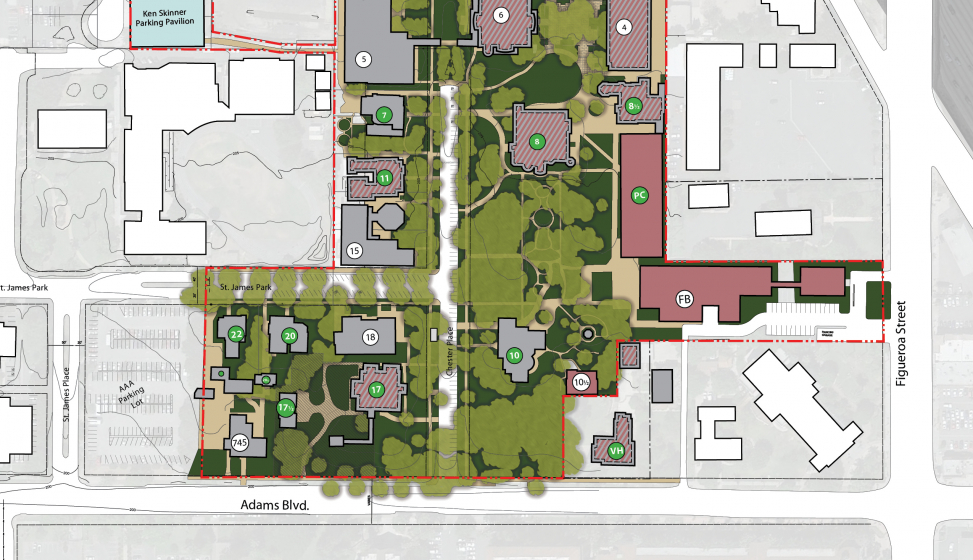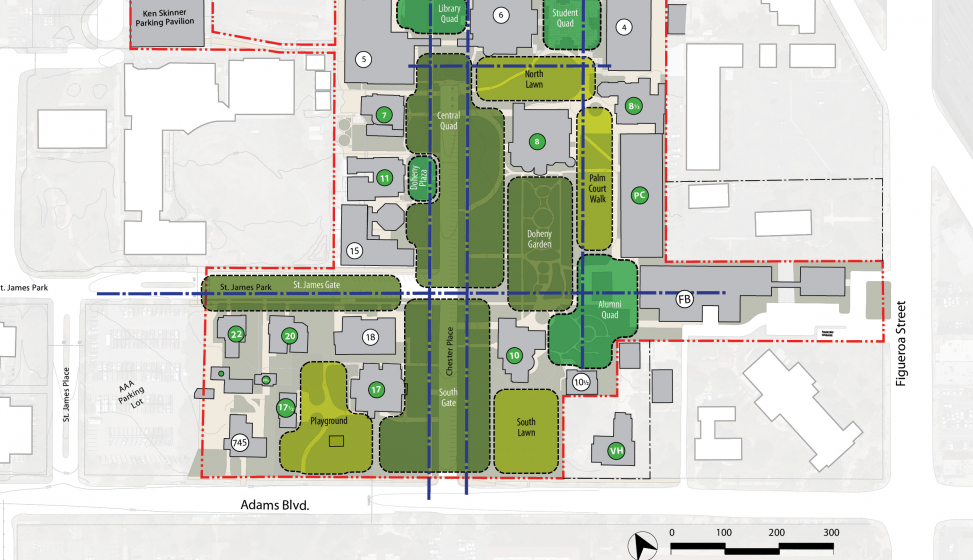 Mount Saint Mary's University
Master Plan
Mount Saint Mary's University is an independent, Catholic, liberal arts university with two historic campuses in Los Angeles, California.  The University's 2015 Campus Plan is a strategy to develop its physical assets and resources to accommodate its established Undergraduate student body on the 56-acre Chalon campus in Brentwood, and its growing Graduate and accelerated Undergraduate programs, including its Weekend College and On-Line programs, on the 15-acre Doheny campus in downtown Los Angeles.  
The 2015 Campus Plan addresses each campus individually, identifying sites for new facilities and functions while taking into account the many functions, activities and needs that are shared between the two campuses.  Above all, the Plan is a coherent scheme that supports and promotes Mount Saint Mary's "One University, Two Campuses" approach to higher education. 
A major new facility on each campus formed the structure of the Plan.  The Wellness Pavilion on the Chalon campus is conceived as a two-level facility built into the existing hillside.  It is designed to provide space for psychological and health services, fitness facilities and athletic facilities for both organized and informal recreational activities.  Also on the Chalon campus, a multi-purpose theater/performance space is planned adjacent to existing music and art facilities.  On the Doheny campus, a new building on a recently-acquired 1.7-acre parcel directly adjoining the existing campus, allowing space for academic, administrative and student-life uses, including a new dining facility and below-grade parking.