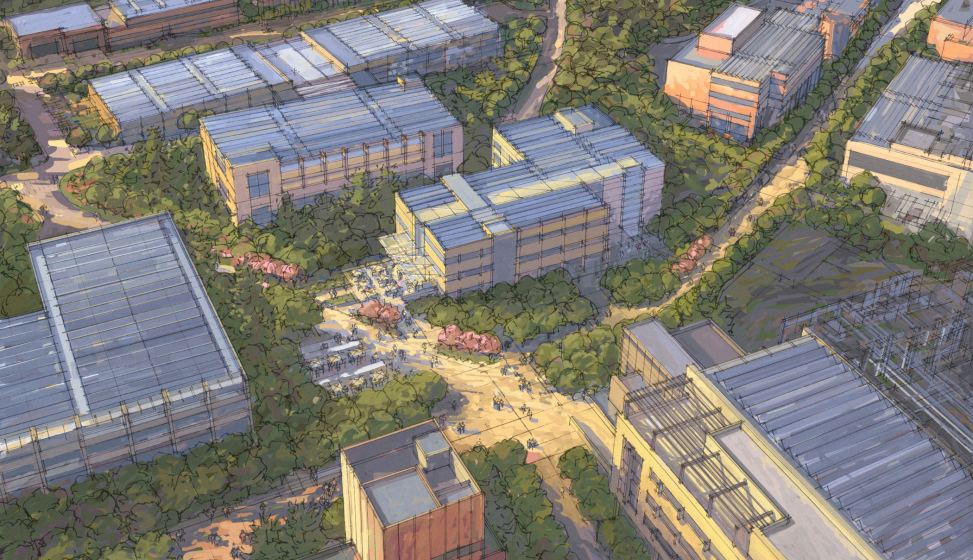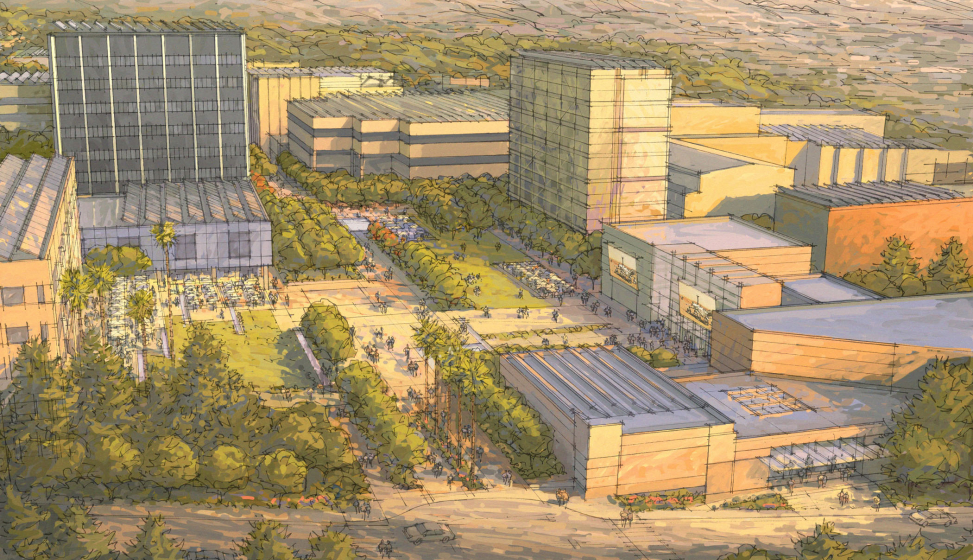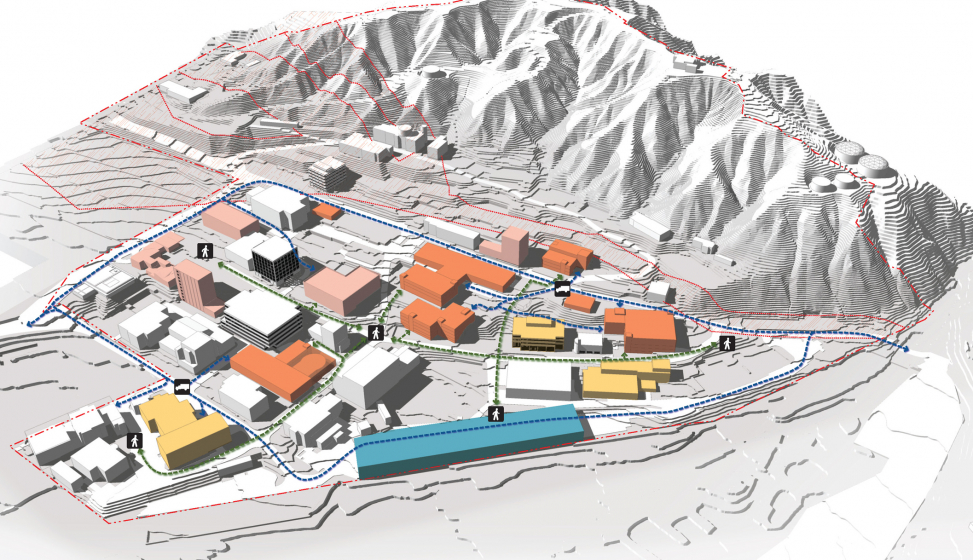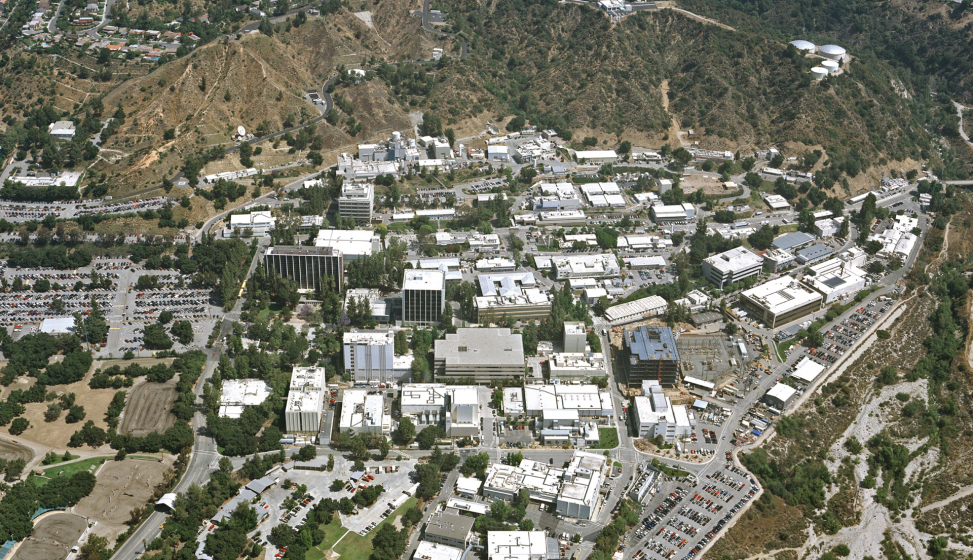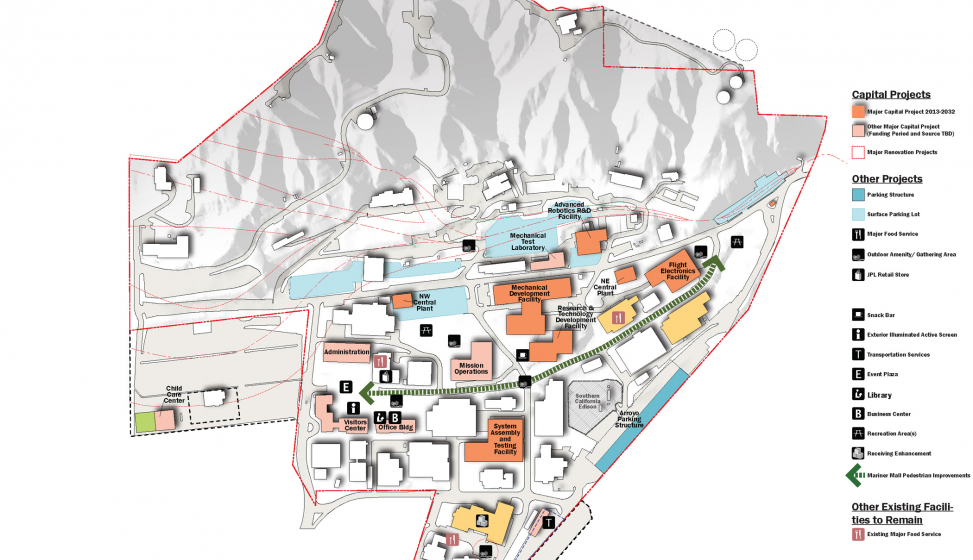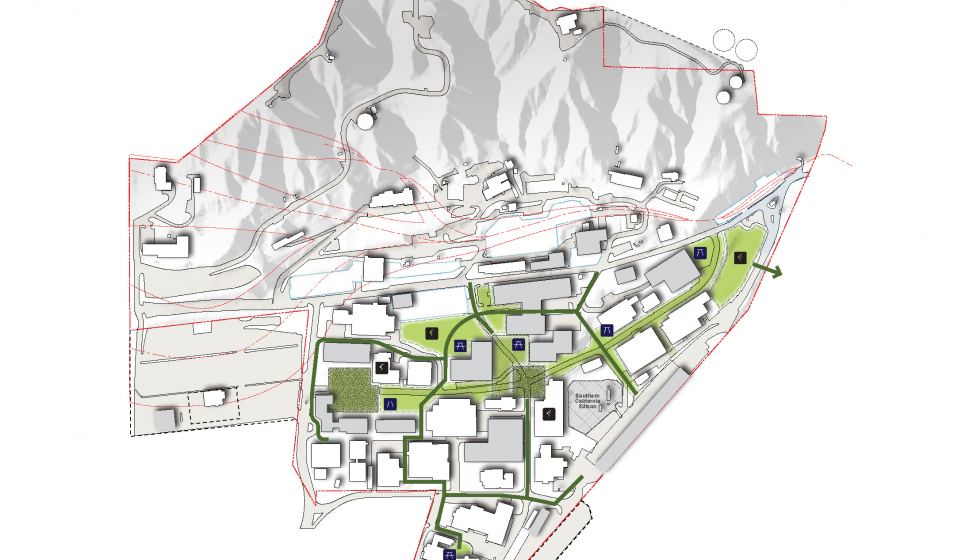 NASA Jet Propulsion Laboratory
Master Plan Update
In 2009 NASA's Jet Propulsion Laboratory (JPL) commissioned AC Martin to update its Master Plan which sets forth the guidance for development of the JPL Oak Grove facility over a projected ten year planning horizon.  This plan will serve JPL in both establishing the overall direction for needed physical changes at the Oak Grove facility but also the Table Mountain Observatory facility and the Deep Space Network of satellite antennas located around the world. The master plan will identify specific core projects conceptualized to meet Lab needs, improve Lab functionality and campus aesthetics.  The current master plan developed in 2003, because of several recent events occurring at the policy and funding levels of NASA now calls for an update so that it conforms to current NASA guidance.  Specifically, the updated master plan currently in preparation (Update Plan 2011) will address the following policies and needs of NASA:
Redirection of the 2006 NASA Strategic Plan elements associated with the Constellation Program to emphasize solar system robotic missions, earth systems and climate change;
Compliance with NASA guidelines for the preparation of Center Master Plans (CMPs) as contained in NASA Procedural Requirements document NPR 8810.1 and incorporation of JPL Environmental Affairs Department documents, and significant public communication;
Compliance with NASA guidelines for insuring a focus on facility efficiency and sustainability as contained in NPR 8820.2F;
NASA guidance for facilities that specify goals for removal and upgrading of NASA real property assets for all NASA Centers;
NASA guidance for facilities that adopt national goals for achieving facility sustainability in the areas of energy and water use and for achieving reductions in green house gas (GHG) emissions;
NASA directions for Center Master Plans to comprehensively address master planning for all facilities under management by JPL. This requires that the JPL Master plans simultaneously consider the needs and assets of the Oak Grove, Deep Space Network (DSN) and Table Mountain Facility (TMF) activities under management by JPL/Caltech/NASA.