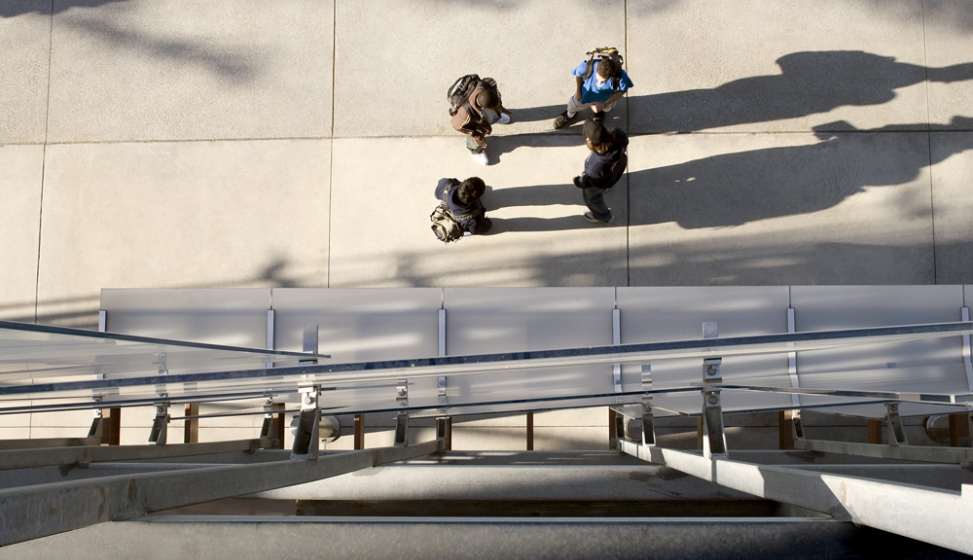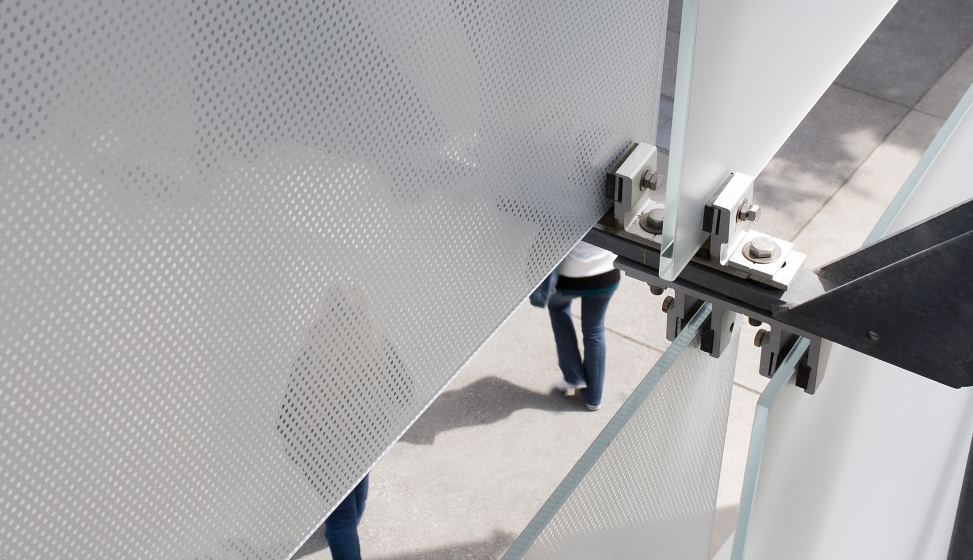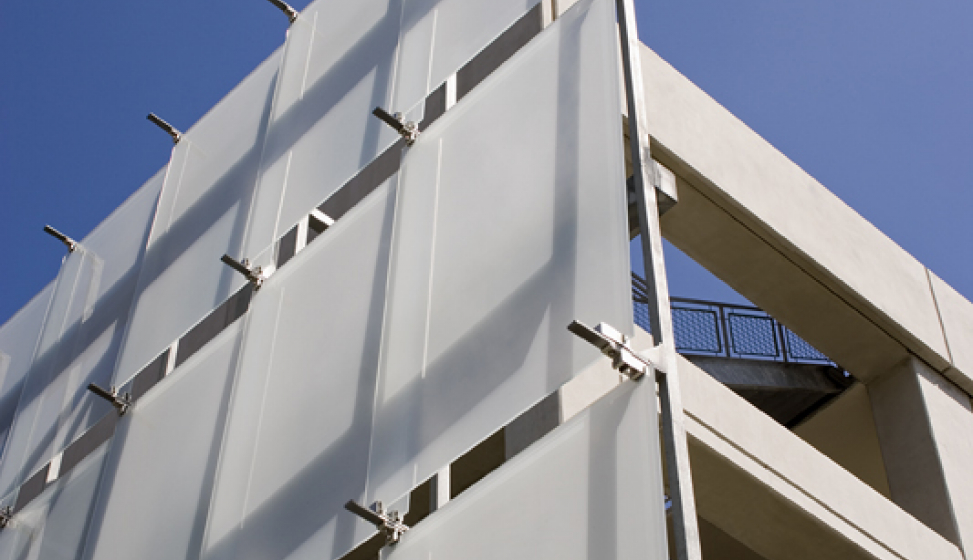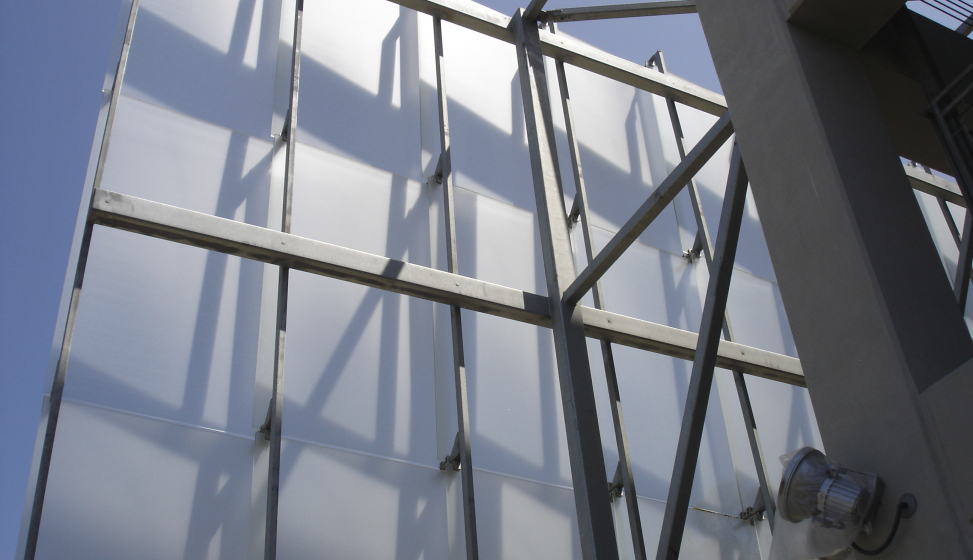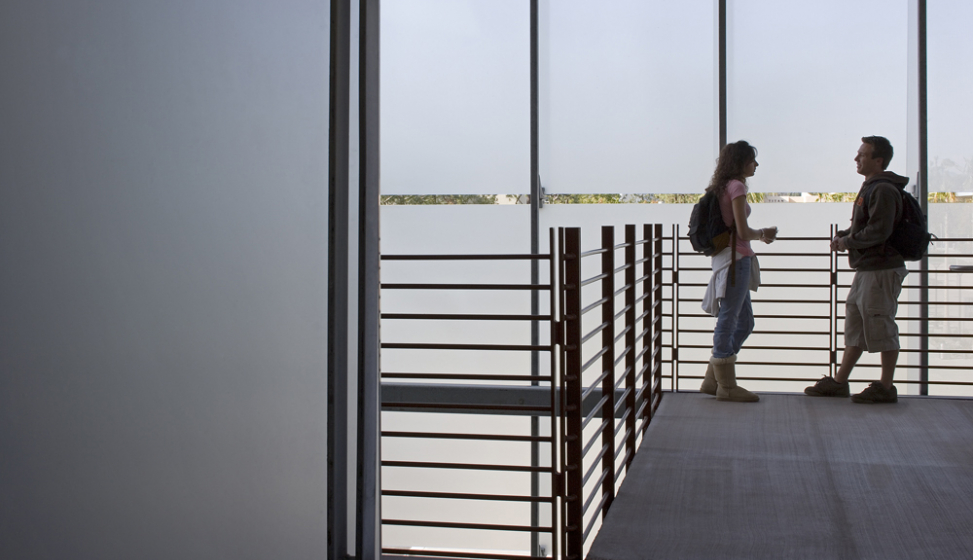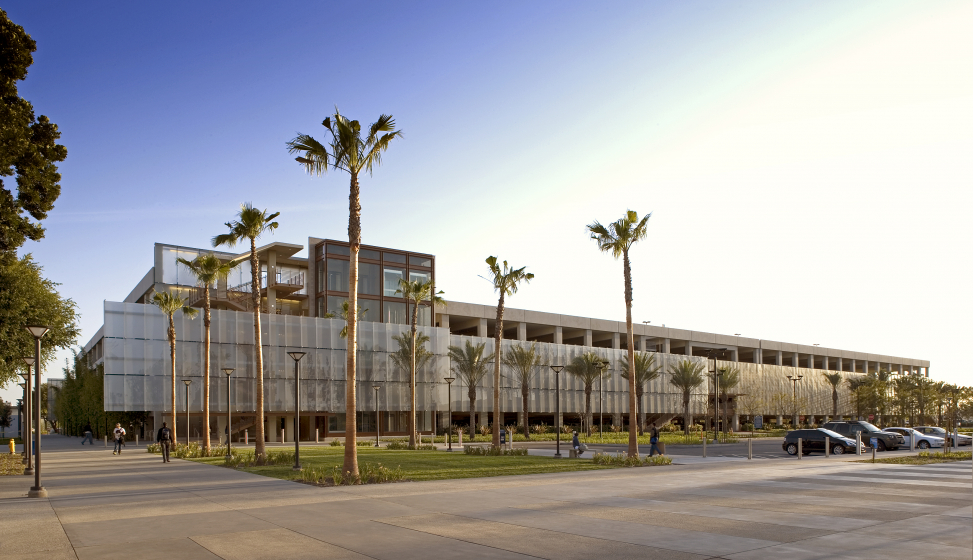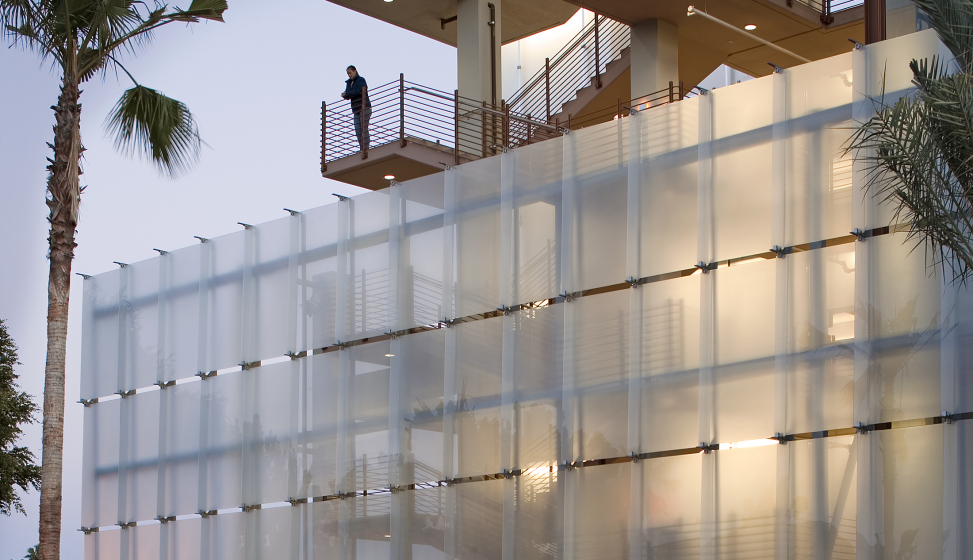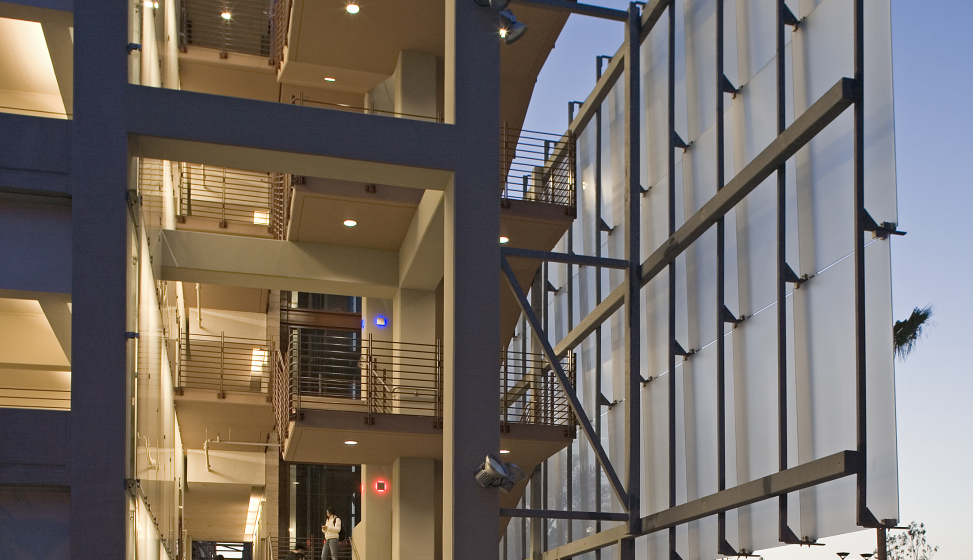 Nutwood Parking Structure
California State University, Fullerton
California State University, Fullerton's 5-level, 2500-space parking structure provides a safe and welcoming facility for students and prominently defines a new entrance to the campus and the new Performing Arts Center. The design of the garage's entry spaces, stairs and elevator lobbies are conducive to student interaction and promote cognitive way-finding and good pedestrian circulation.
Along the north façade and the entry to the campus, the parking structure features dramatic translucent glass paneling above the ground level which is back-lit at night. The continual movement of people, vehicles and headlights is projected onto the glass making the arrival into the campus a theatrical experience. The animated facade also pays tribute to the visual and performing arts schools that are directly adjacent to the structure.
As a creative and environmentally responsible way to integrate the building's enormous mass into the natural surroundings, a "living wall" composed of Greenscreen, fast-growing flowering vines, and bamboo is installed on the south, west, and east façades, and is backed by a screen of perforated stainless steel panels. This skin allows natural ventilation and clear visual connectivity between inside and outside creating an open and airy feeling at all times.