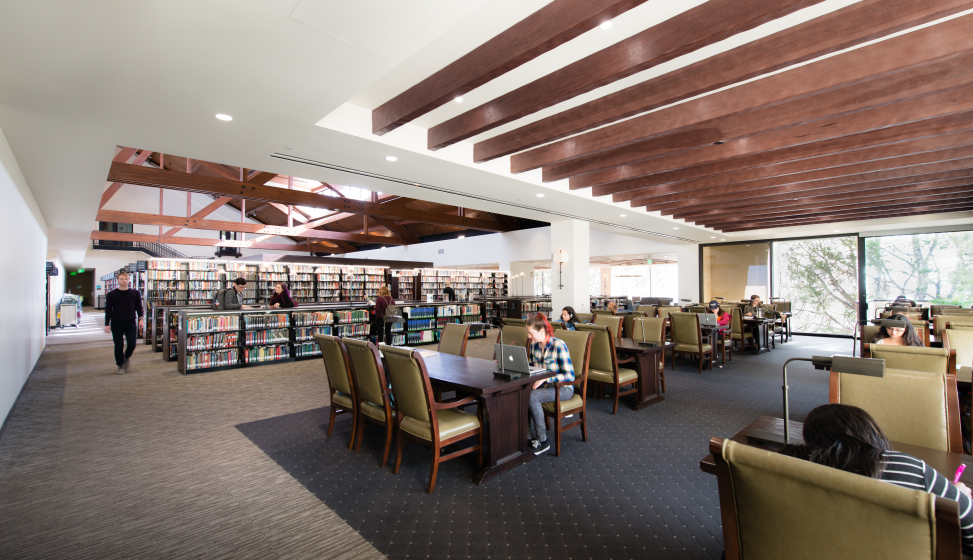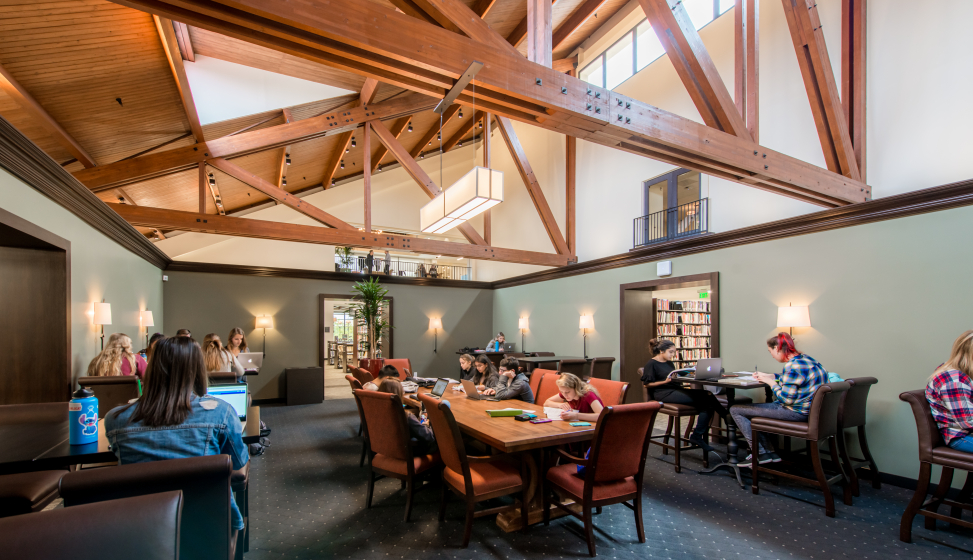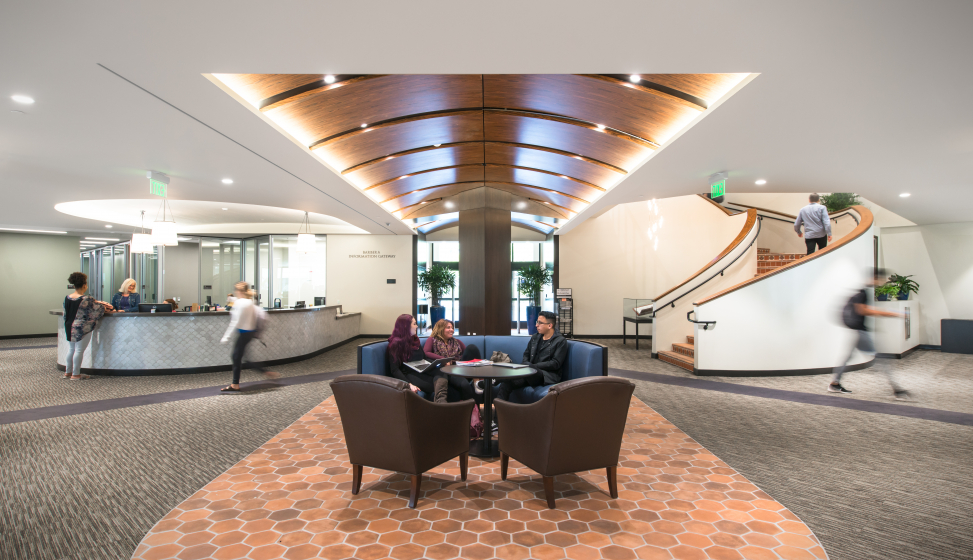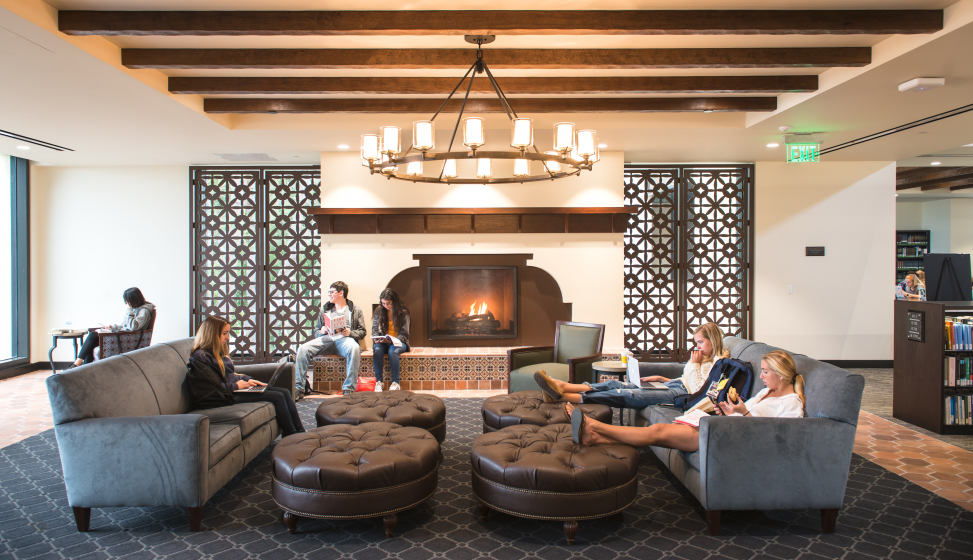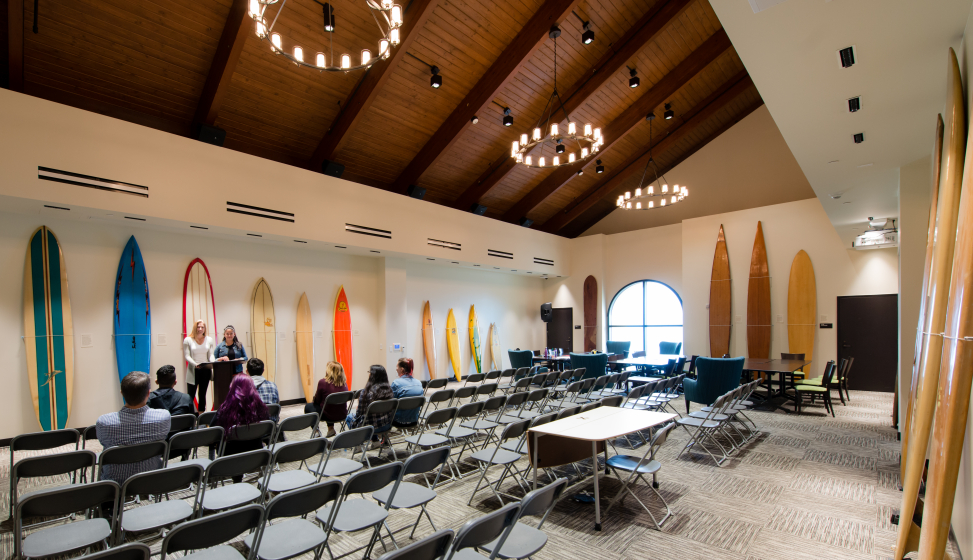 Payson Library Renovation
Pepperdine University
The initial intent for this project was an MEP upgrade and replacement, but the University decided to take the opportunity to upgrade and reposition Payson Library to become more of an enhanced student experience—a destination for students to interact socially and academically.
The Library decided to shift its approach with the renovation—specifically, to make the Special Collections museum-quality and better known. Goals include a state-of-the-art restoration and training program to care for their unique archives. This new approach was refined through many stakeholder workshops.
The renovation provides several levels of study space, ranging from vibrant interactive areas to be used for lectures, to private break-out rooms for small groups or private study. These are flexible spaces that can provide the differing levels of privacy desired by users. The intent is for Payson Library to become the students' "third place" on campus— a place where students spend time between home (dorms) and work (study). It will be a place where students can interact, exchange ideas, build relationships, and be part of the total student experience.