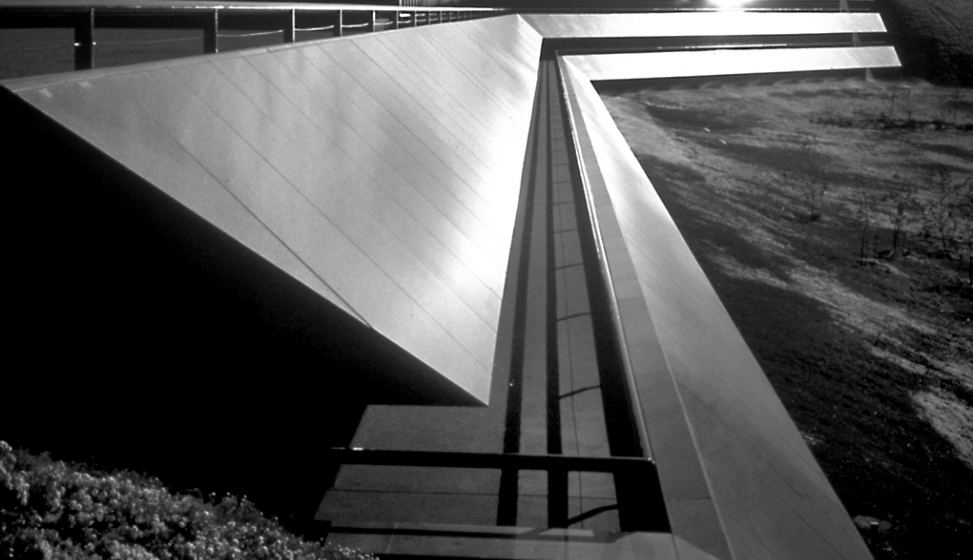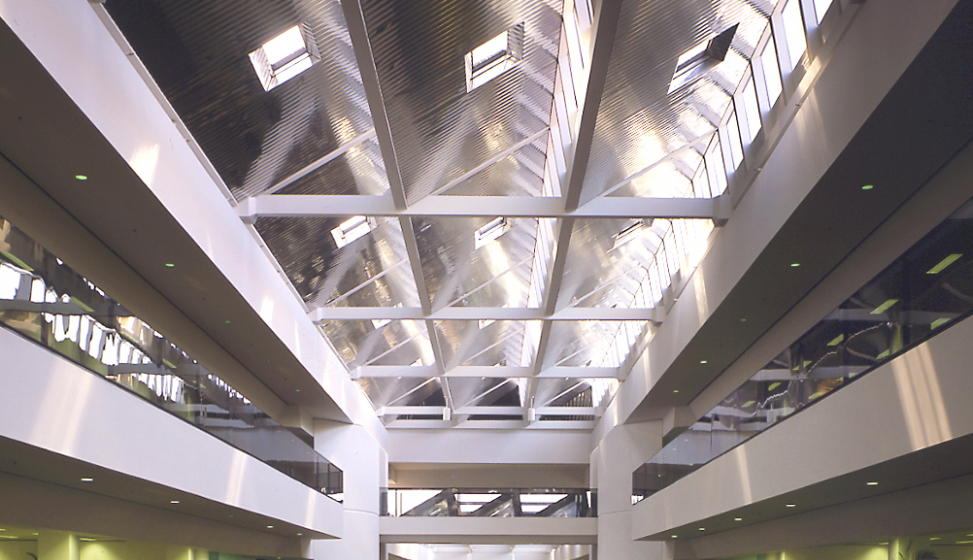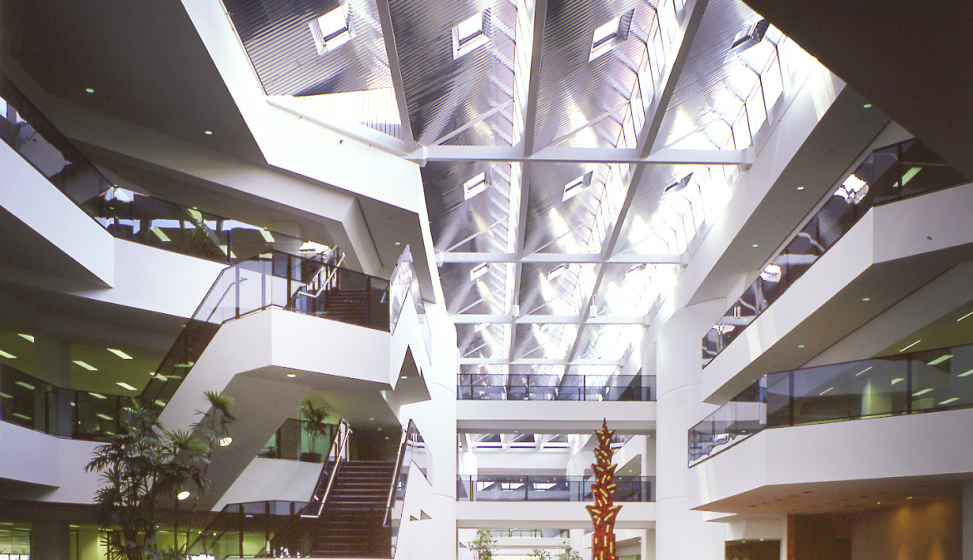 Prudential Insurance Western Headquarters
This 400,000 SF office building provides general office space for the Western Headquarters of Prudential Insurance Company of America. The project site consists of 49 acres developed within a 64-acre parcel of land. The project includes a three-story building, with 286,000 square feet of office area, and 100,000 square feet devoted to support functions such as a cafeteria, audio-visual, atrium and mechanical areas. Site development includes an internal access road system, parking facilities for1,054 cars and a fully landscaped master plan.
The building structure itself is integrated in an earthen saddle within the existing terrain. Secondary berms also serve to screen parking lots, service areas and mechanical cooling equipment. The integration of a three story atrium satisfies the client's need for long-range departmental flexibility and provides a focal circulation point for the facility. The two long elevations include six-foot overhangs with a continuous window running the length of the building. The overhangs eliminate the excessive direct solar gain problems normally associated with continuous large expanses of glass.