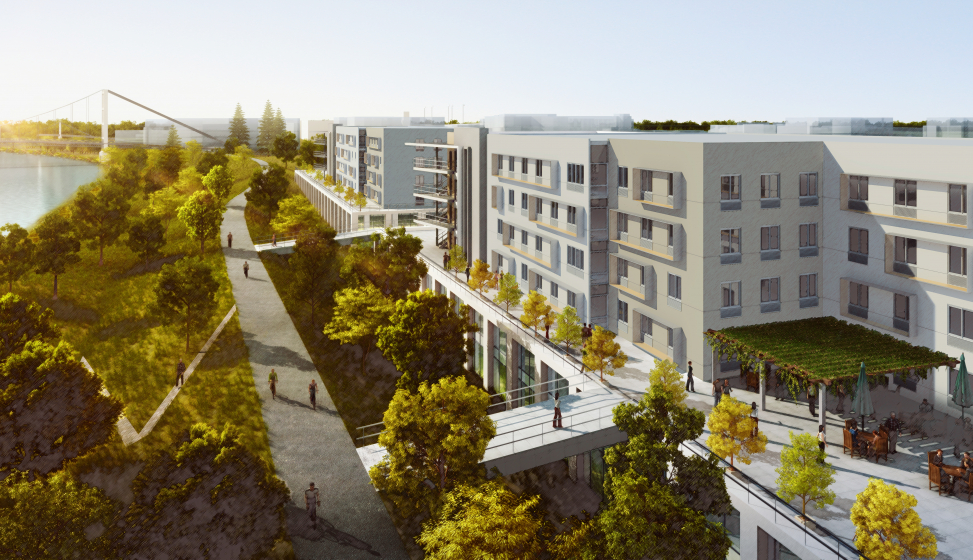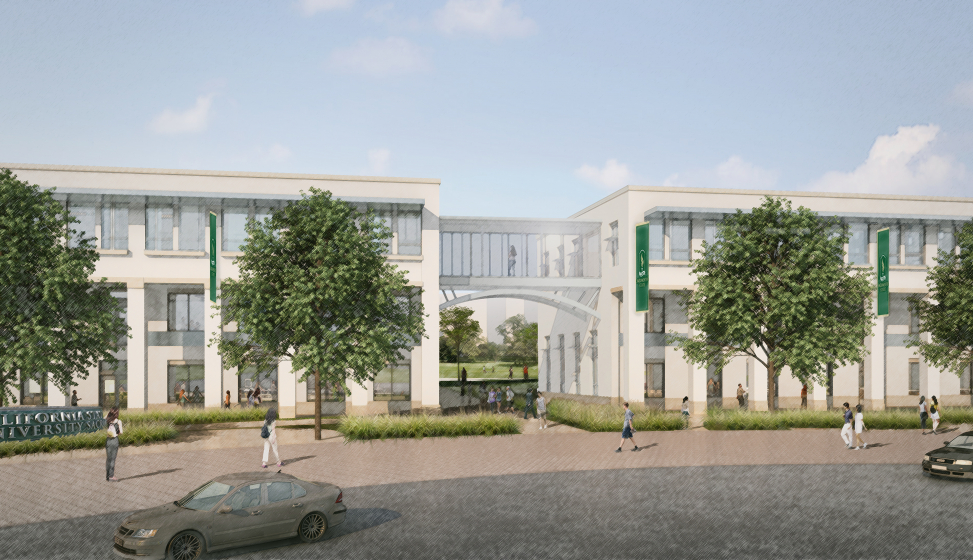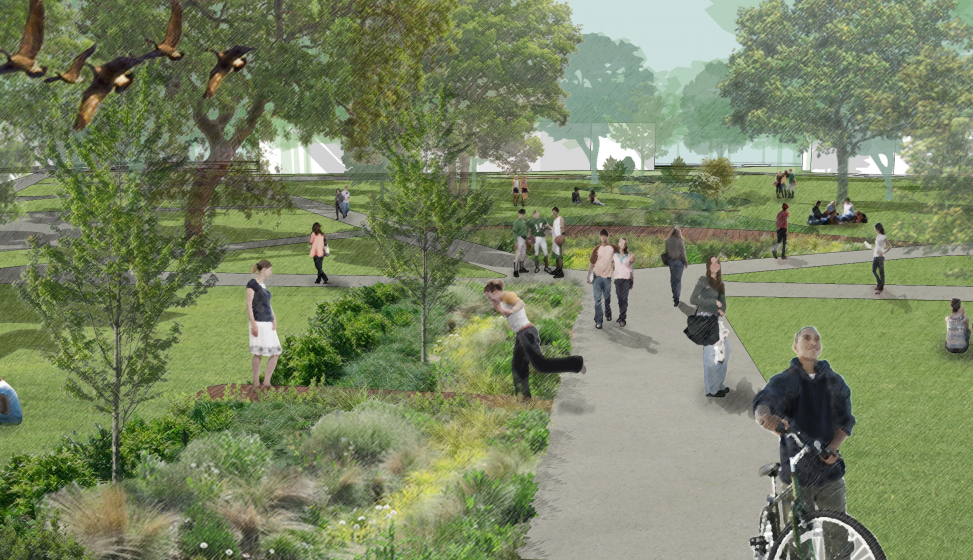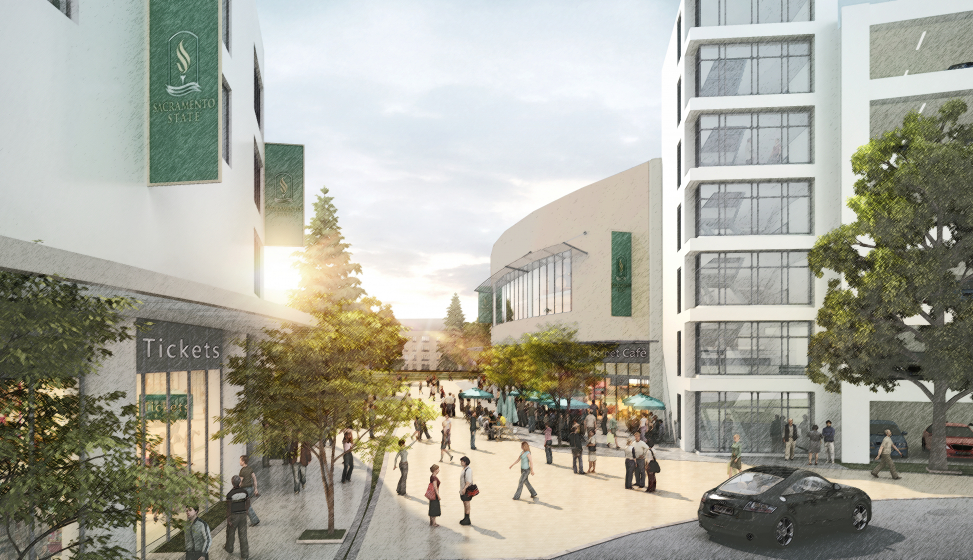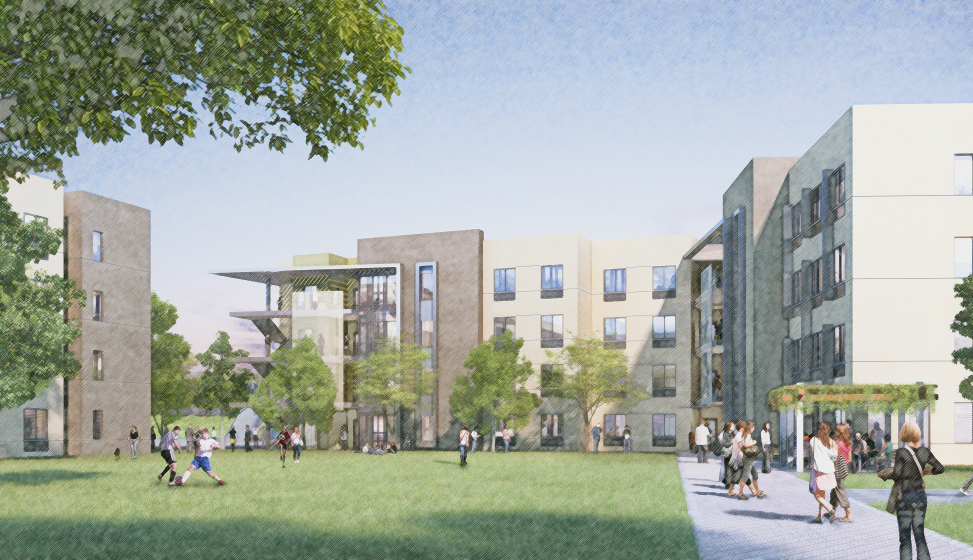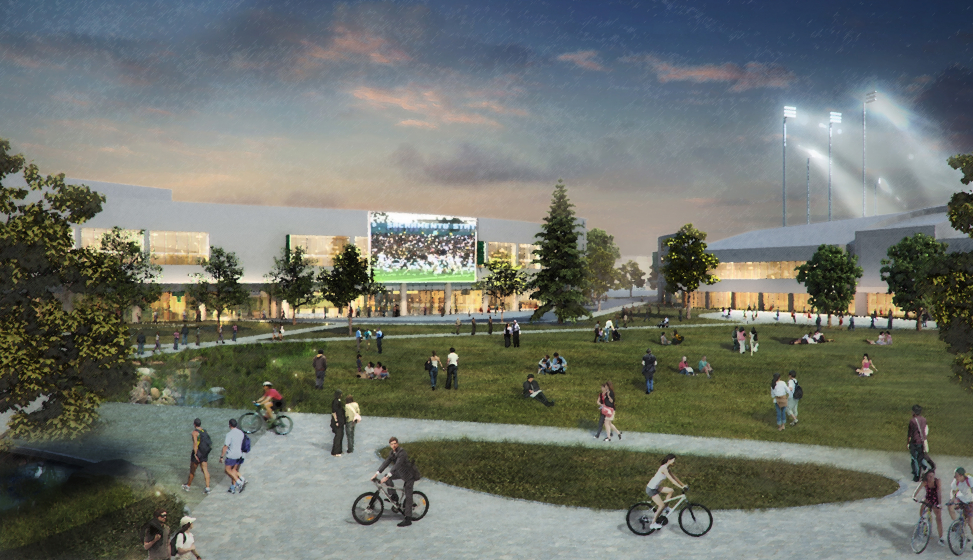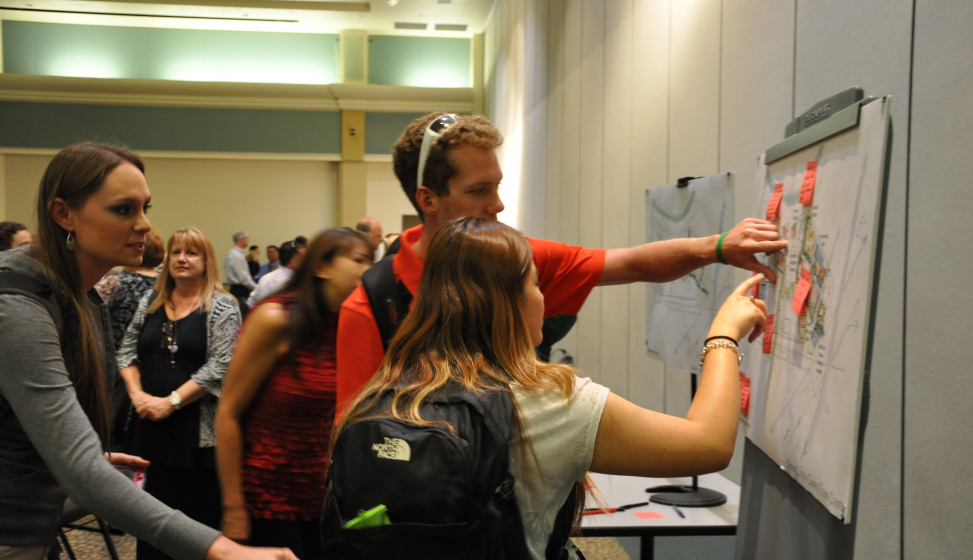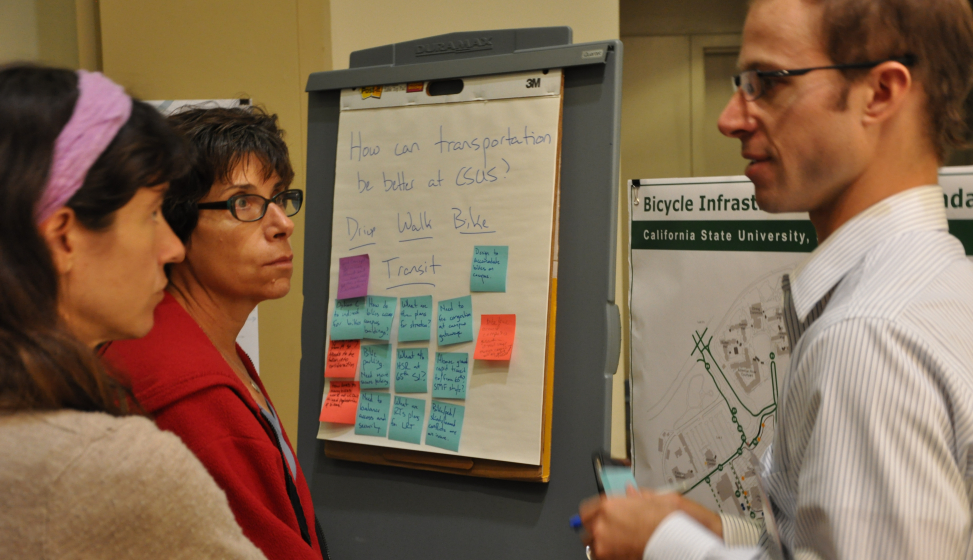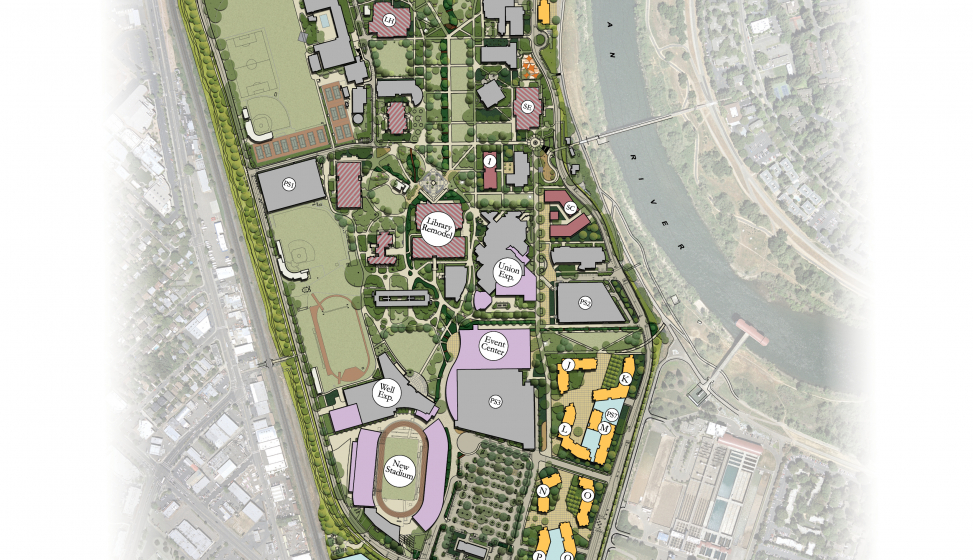 Sacramento State University
Master Plan
The CSU Sacramento 2015 Master Plan is a guide to the development of Sac State's 300-acre campus and its facilities in order to serve 25,000 students over the next twenty years in a rapidly evolving higher education environment.  The plan capitalizes on Sac State's distinctive campus landscape and significantly amplifies the University's sustainability profile.  
The centerpiece of the Master Plan is the new Hornet Greenway, the product of an interdisciplinary planning effort involving the campus infrastructure team, the master plan architects and the landscape architects.  The Greenway creates a completely new central pedestrian spine and bio-swale system that will allow the campus to improve its stormwater management system with comprehensive, sustainable techniques to detain, clean and divert stormwater before returning it to the adjacent American River.   
The Greenway, branded for the campus mascot, creates a new central landscape feature on a campus that features 3,000 mature trees and connects the expanded Arboretum to the campus core.  It also serves to renew and integrate the academic core by linking new and existing academic buildings through this unique pedestrian circulation system.  The Greenway will also provide a system of teaching and learning stations that makes the campus into a living laboratory for the natural science disciplines.