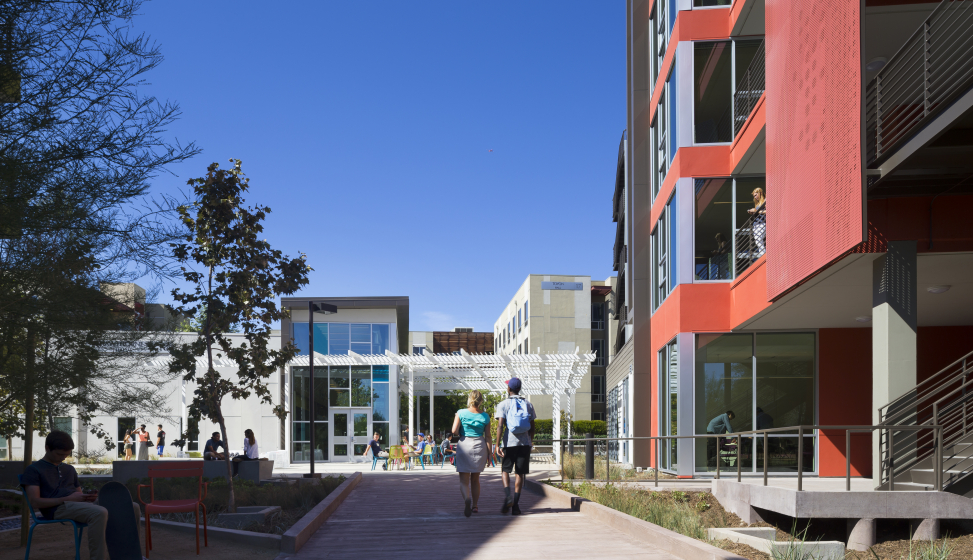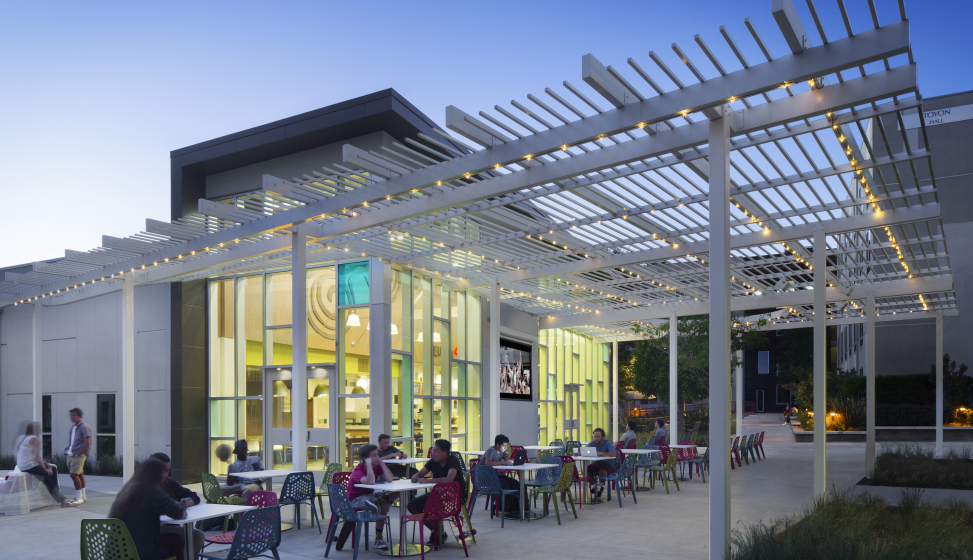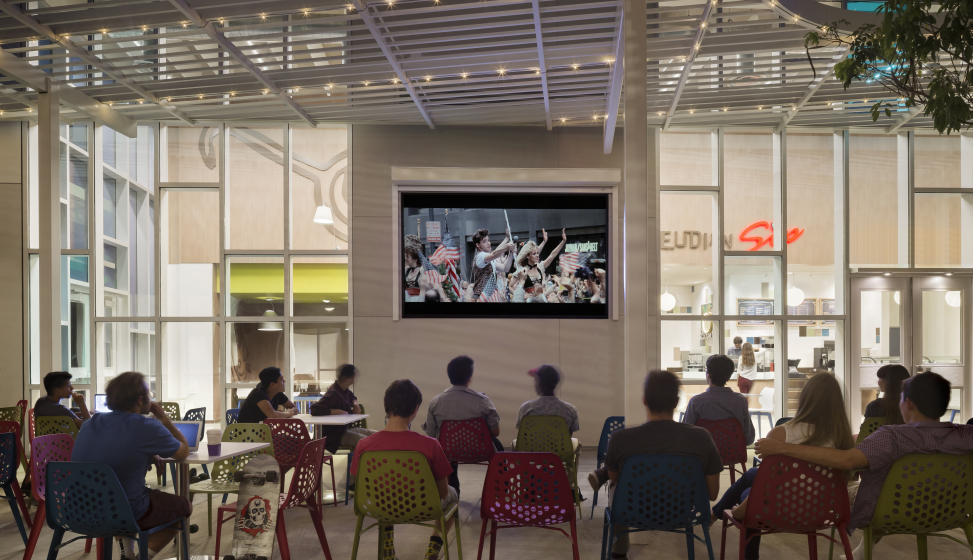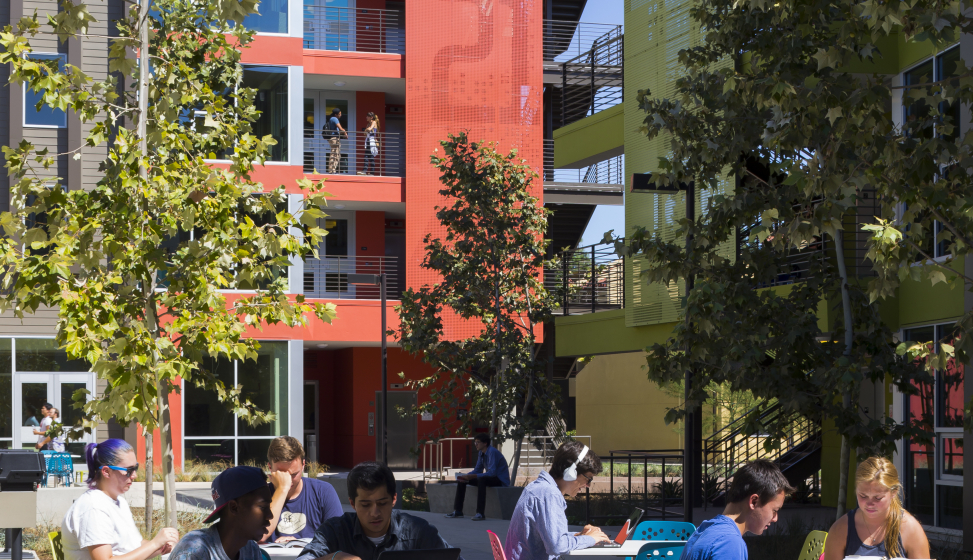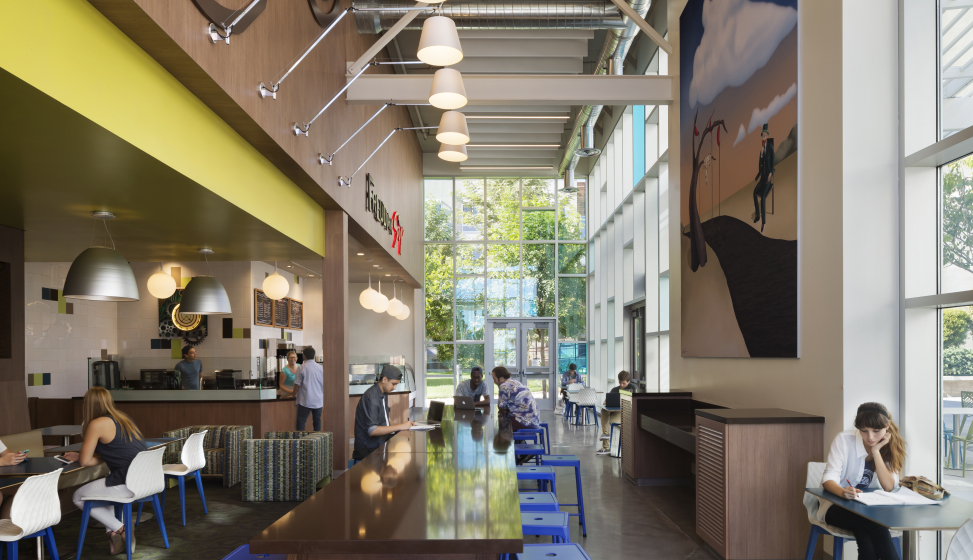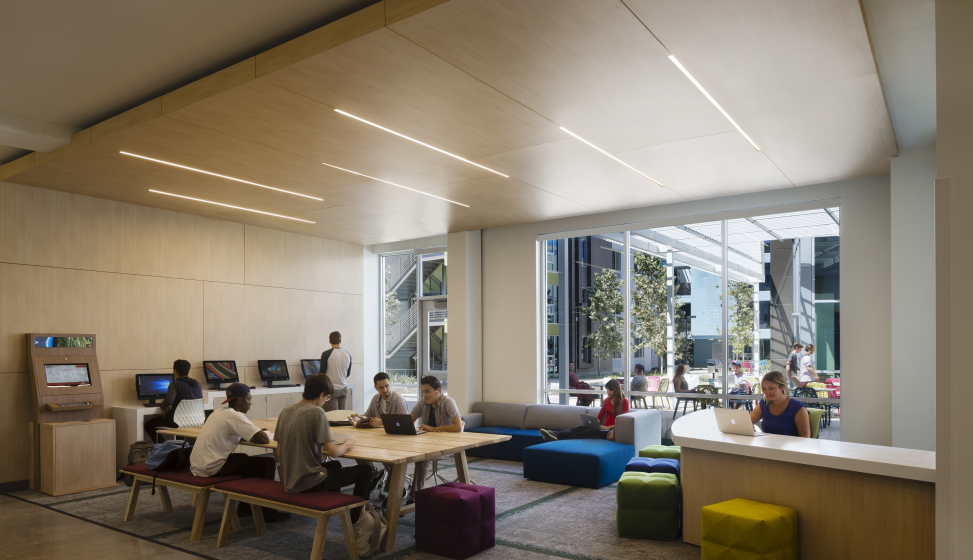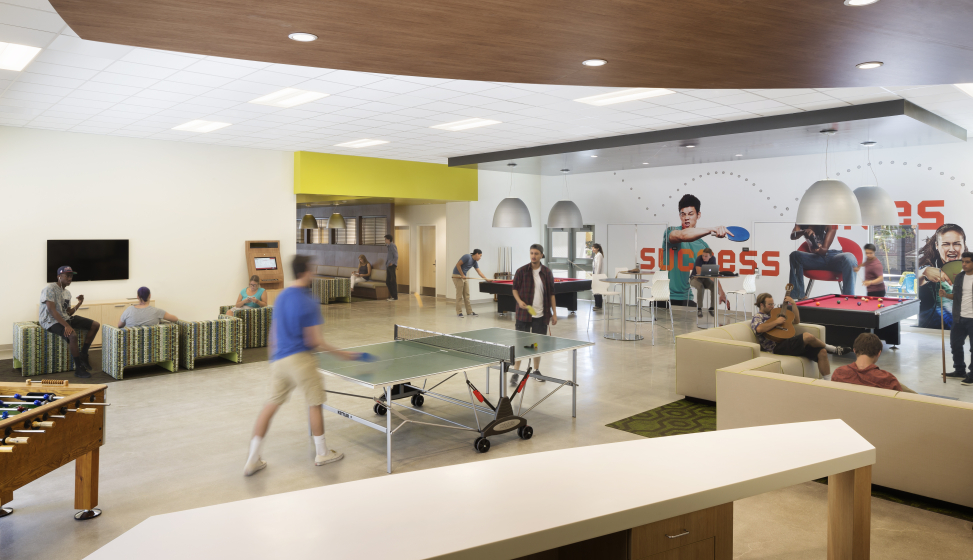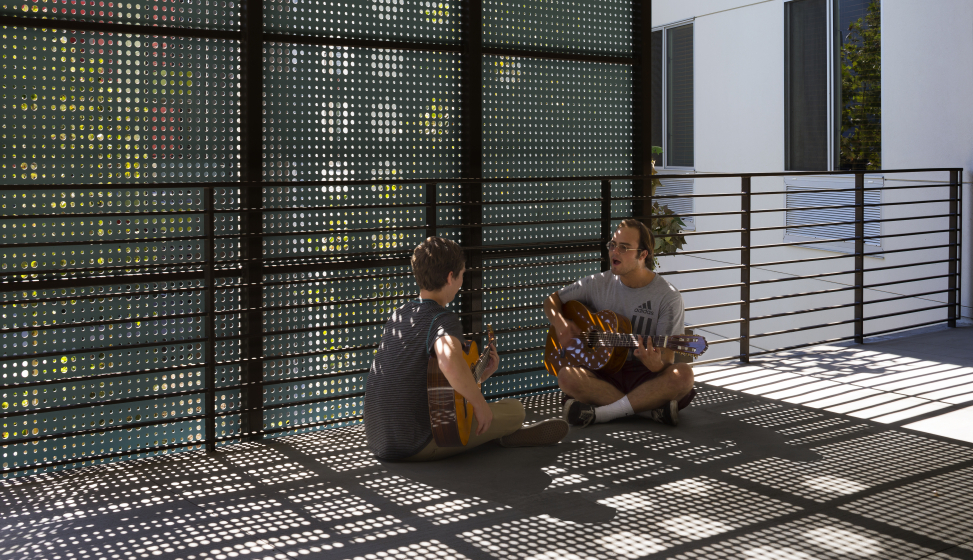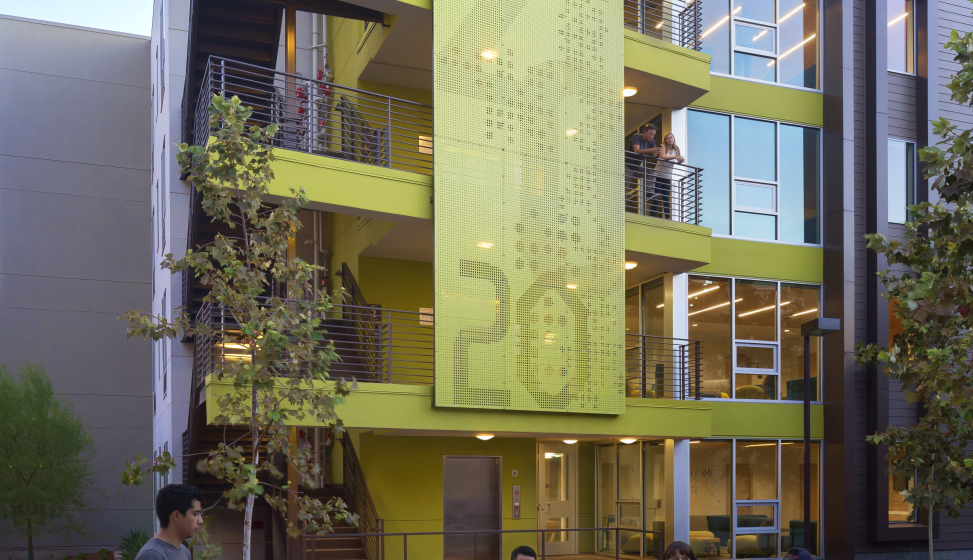 Student Housing Phase II
California State University, Northridge
Building upon the vision and success of the first phase of student housing on the CSU Northridge campus, the second phase of the housing program has been completed by the AC Martin and CW Driver design-build team. The new complex consists of 100,000 GSF of space featuring 396 beds, spacious recreation and lounge areas, a coffee house—named the 'Freudian Sip'—as well as study areas and laundry facilities. 
Cultivating a campus lifestyle appropriate for freshman students, the new housing project focuses on community elements within the complex such as a common kitchen, classroom and learning center, recreation lounge and multipurpose room, as well as outdoor courtyards with fire pits, barbecues, seating and activity spaces, and extended patio space. The new building design provides a variety of open spaces to encourage socialization and living clusters sized and configured to allow students to become part of a 'family' where they feel connected and supported.
With this project, the university has completed construction of approximately 800-bed spaces, which is roughly 1/3 of the masterplan goal of 2,500 beds total.