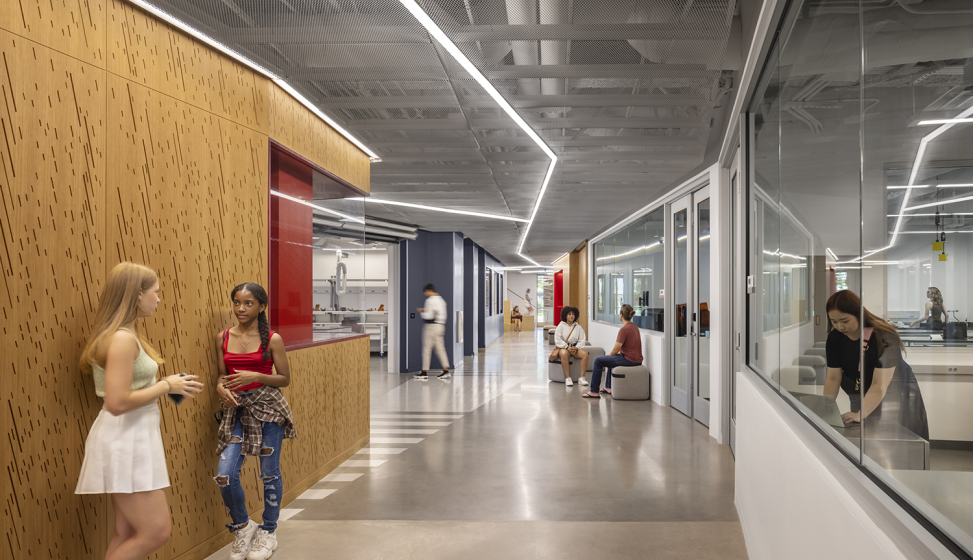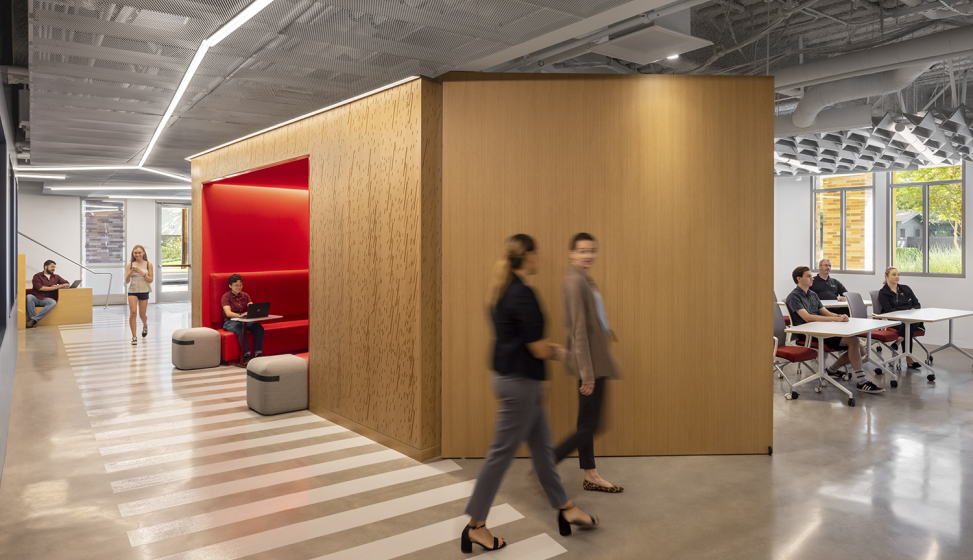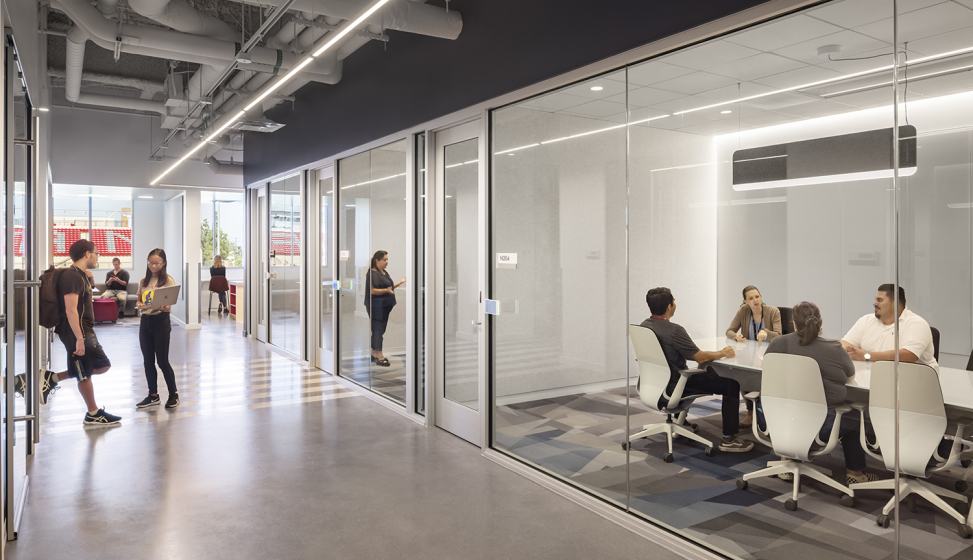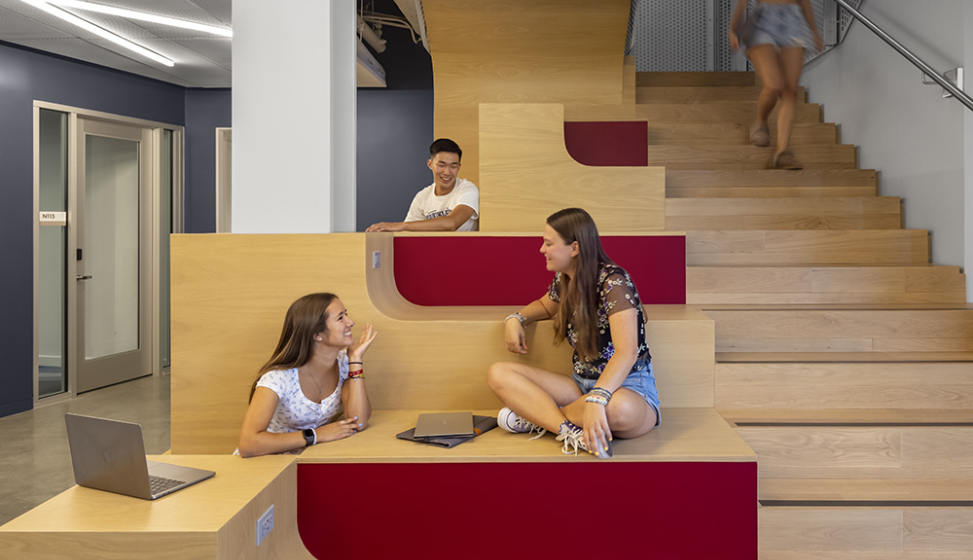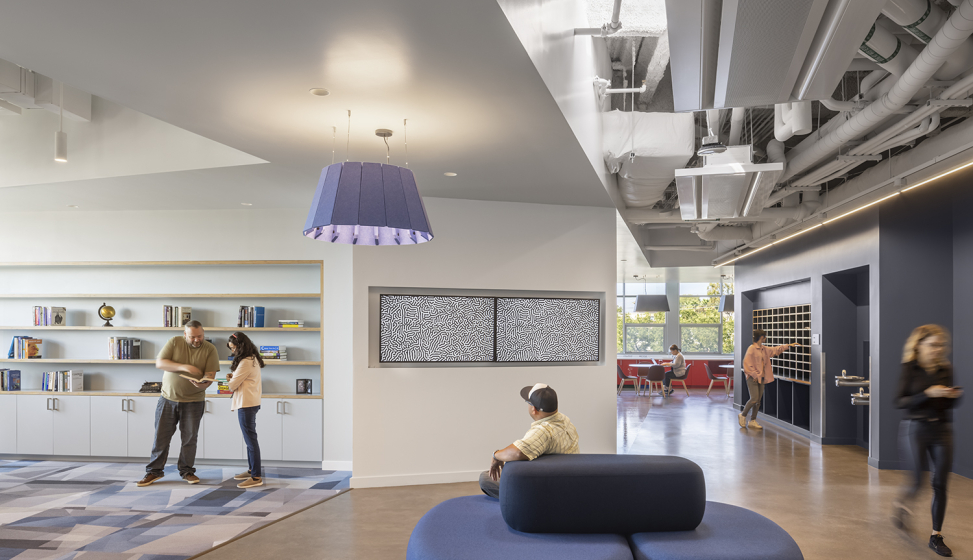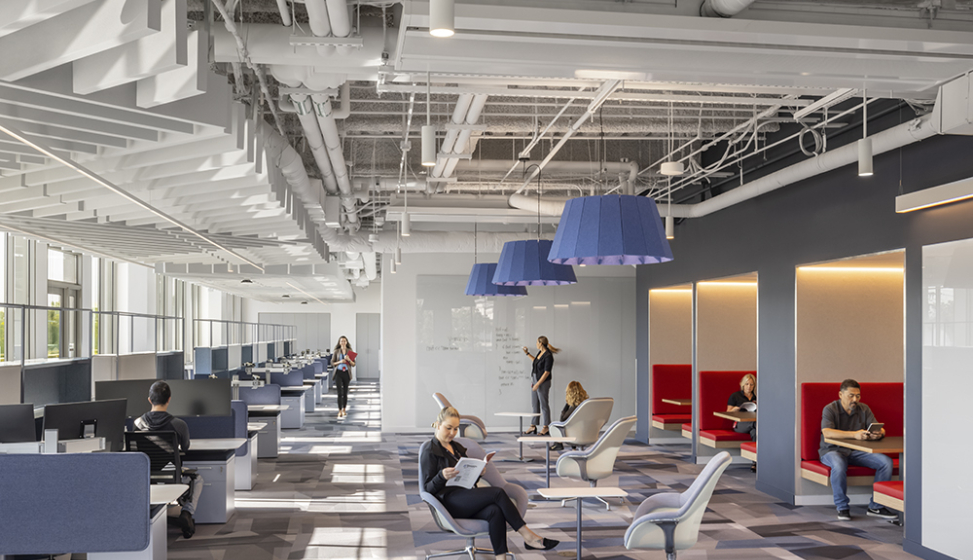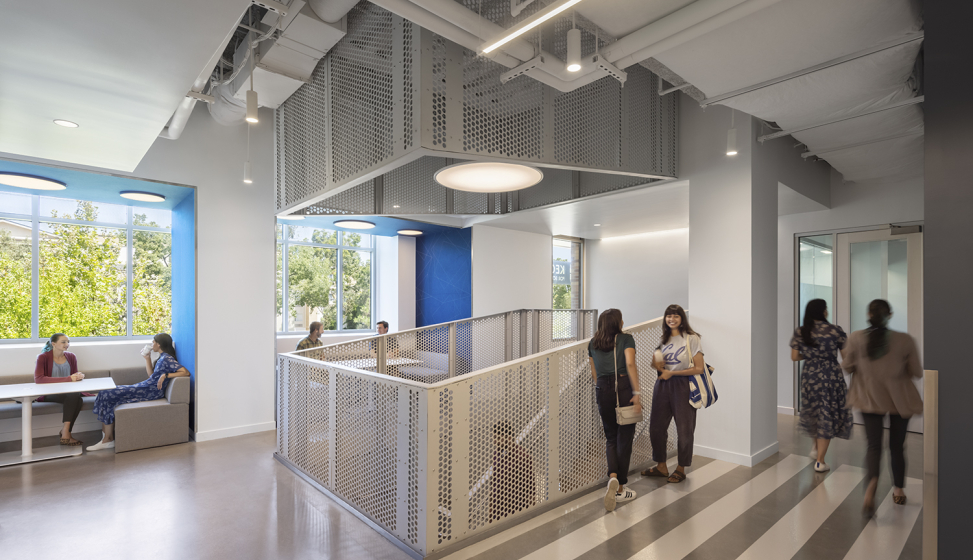 Swenson Family Hall of Engineering
Fowler School of Engineering
Chapman University
The Swenson Family Hall of Engineering, located in the Keck Center for Science and Engineering at Chapman University, is envisioned not only as the campus epicenter for innovative thinking but as an inclusive social hub where cross-pollination of ideas can occur between faculty members and students. At the heart of the School is a Design/Create/Innovate (DCI Lab), a makerspace for experimentation and collaboration space for idea incubation. This main space includes a series of operable partitions and modular design that allow for a flexible and adaptable space supporting collaboration, presentation, and showcase events. Upper floors include faculty office space and instructional teaching labs, including: active learning classrooms; a circuits and structures lab; and  a signals and cyber lab.
The space occupies three consecutive floors:  the first level designed to be a collaborative student space traversed by a gallery or 'ideation path' connecting to the existing building; the second floor that includes labs, study alcoves, and research pods; and the third floor dedicated to faculty workspaces and meeting rooms.
The ideation path is a wide hallway that bifurcates the lower level of the Engineering school. This gallery path connects the collaborative student spaces, the dean's suite, and the fabrication labs through an angular walkway covered in a metal mesh ceiling. The path features views into workspaces and instructional spaces through glass walls and large operable partitions.