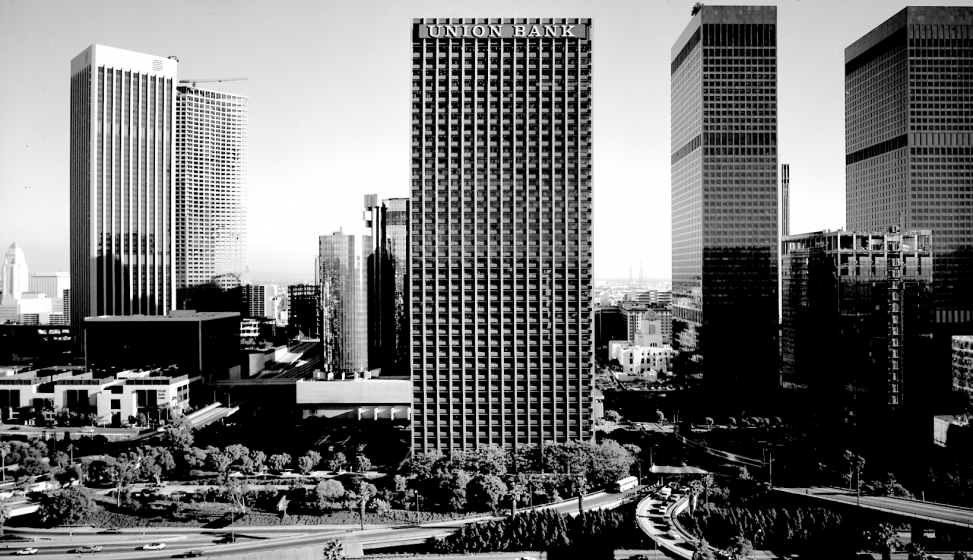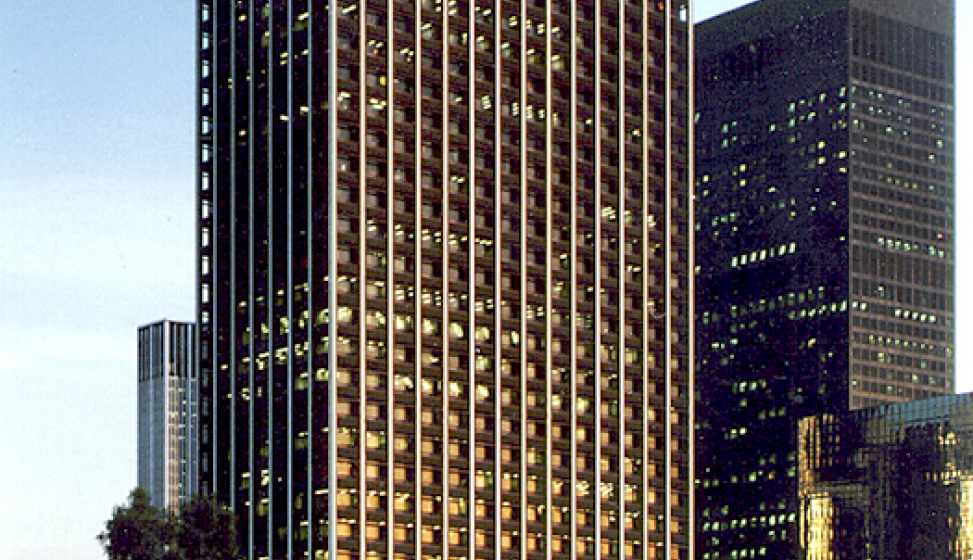 Union Bank Plaza was the first project within the Bunker Hill development area and is located on an approximately three acre site immediately adjacent to the Harbor Freeway. The tower is a 42-story structure and is positioned on a landscaped plaza which has been developed on top of a four level parking structure housing 1,100 cars. This plaza is extended by a bridge over Figueroa Street, to the plaza of the Bonaventure Hotel to the east.
The building itself contains 590,000 net rentable square feet and the total gross square footage is approximately 1,240,000.
The basic building system is a rigid frame, steel structure with exterior columns at 14 feet centers and a cellular steel floor with concrete fill. This was the first building within Los Angeles to use all interior stairways, providing a more efficient net usable area per floor, and utilizing an off-site central power plant.
The distinctive facade achieves its architectural unity through use of bronze colored, solar glass window wall, recessed approximately four feet within the framing system and utilizing horizontal sun control louvers. All exterior offices are afforded excellent views of the attractively landscaped plaza, Bunker Hill and the City of Los Angeles from Mt. Baldy to the sea.