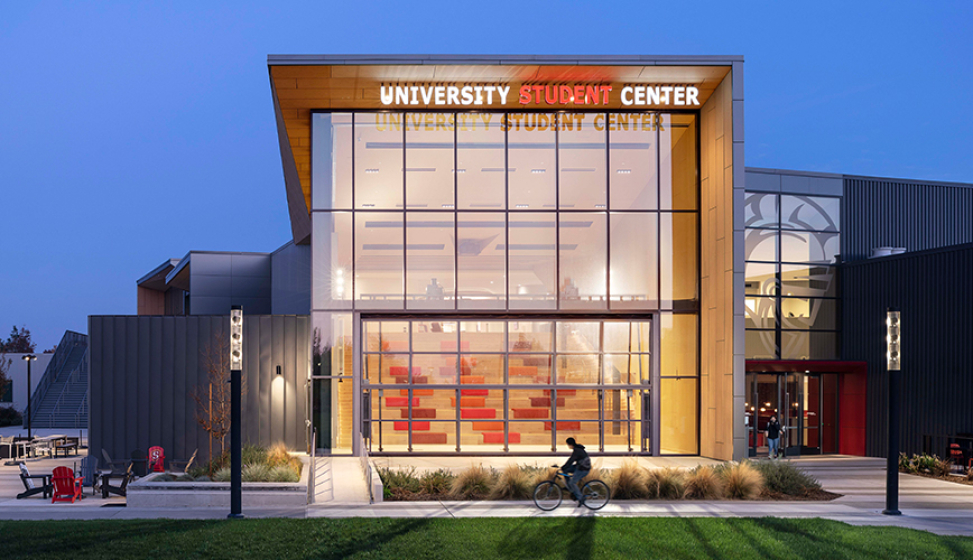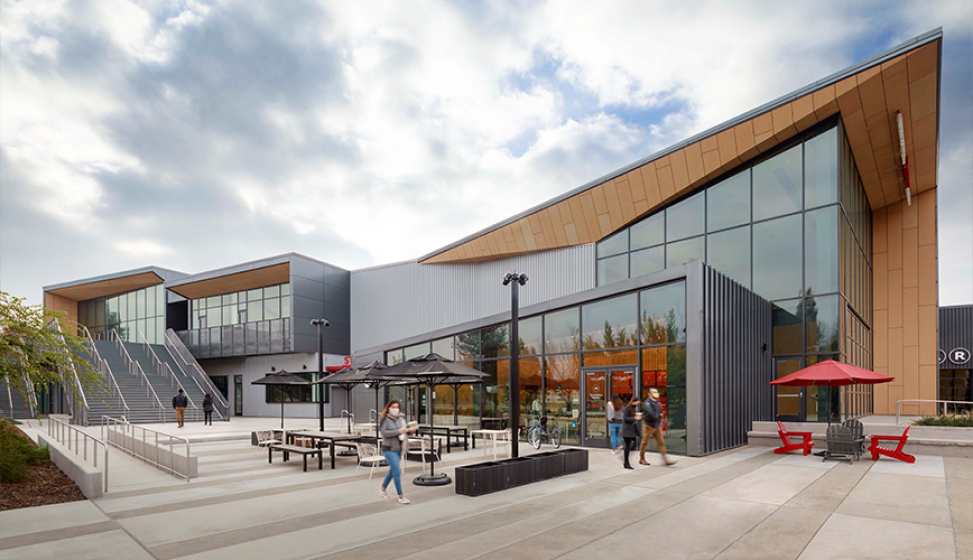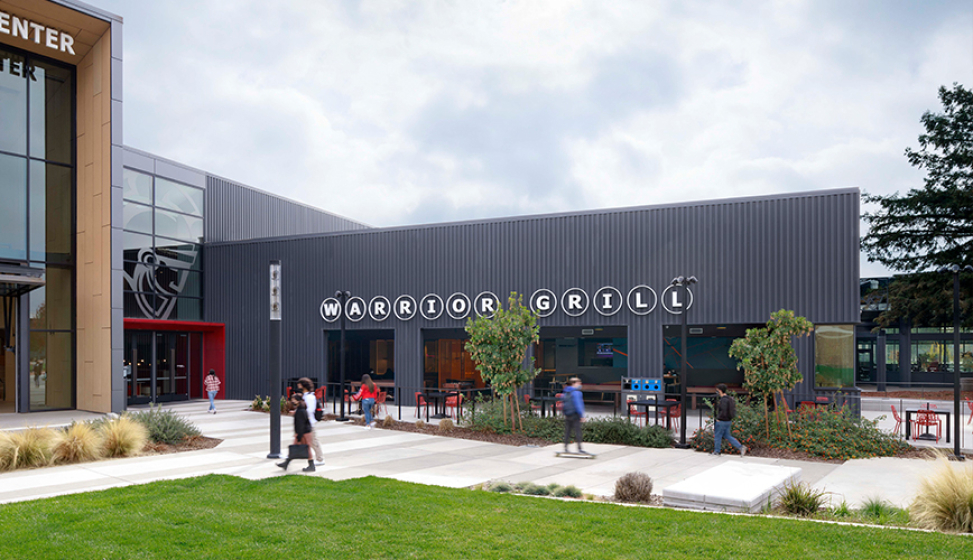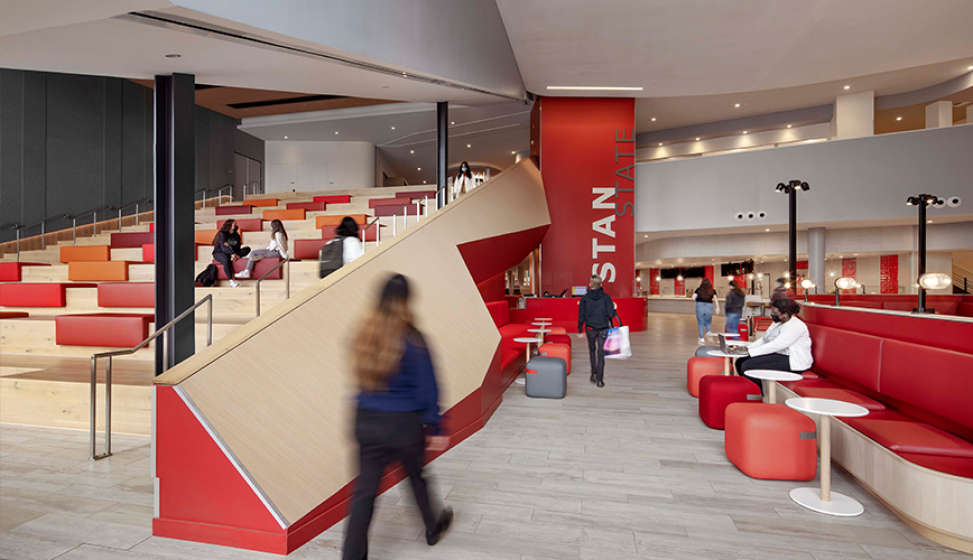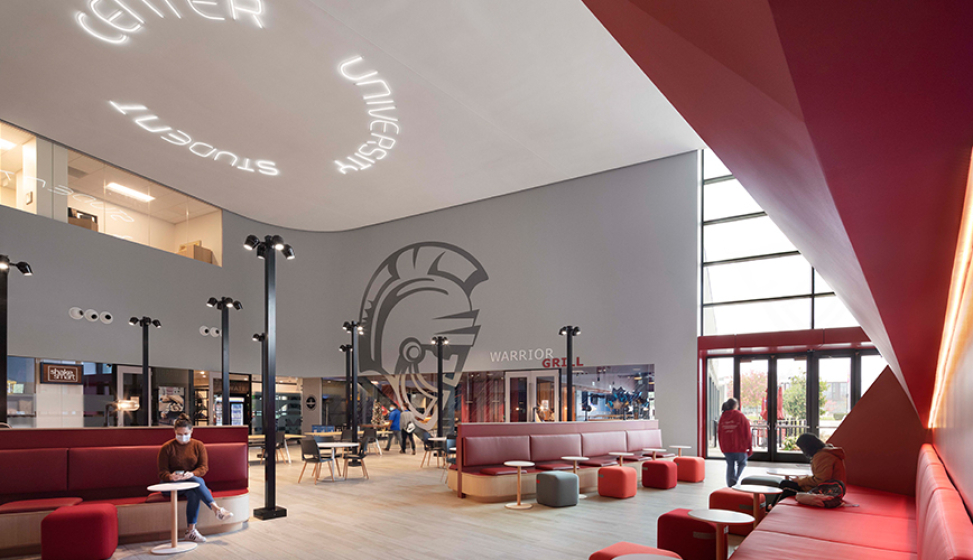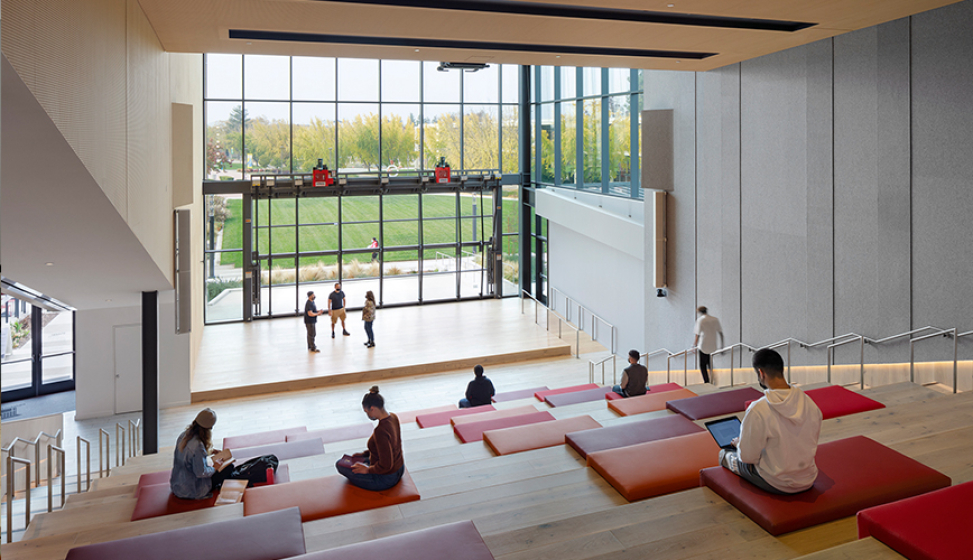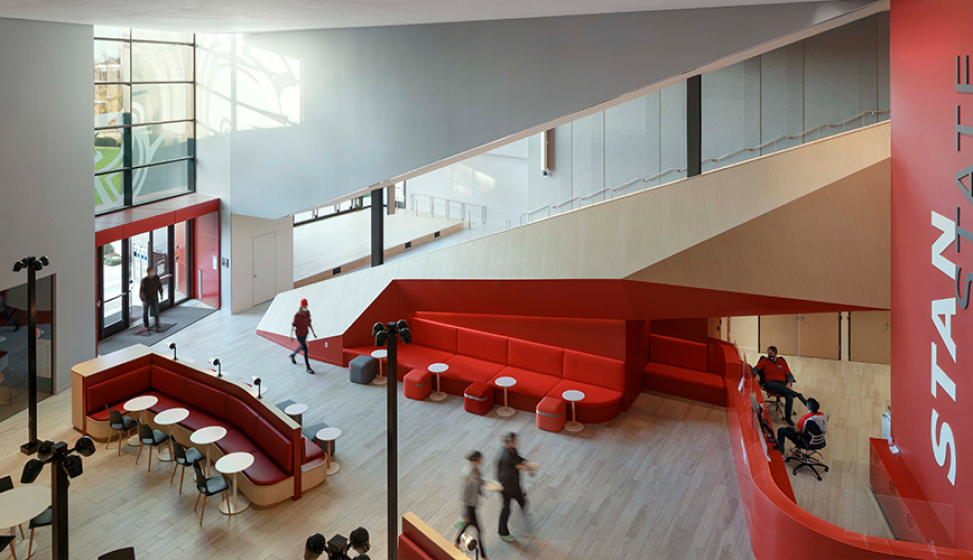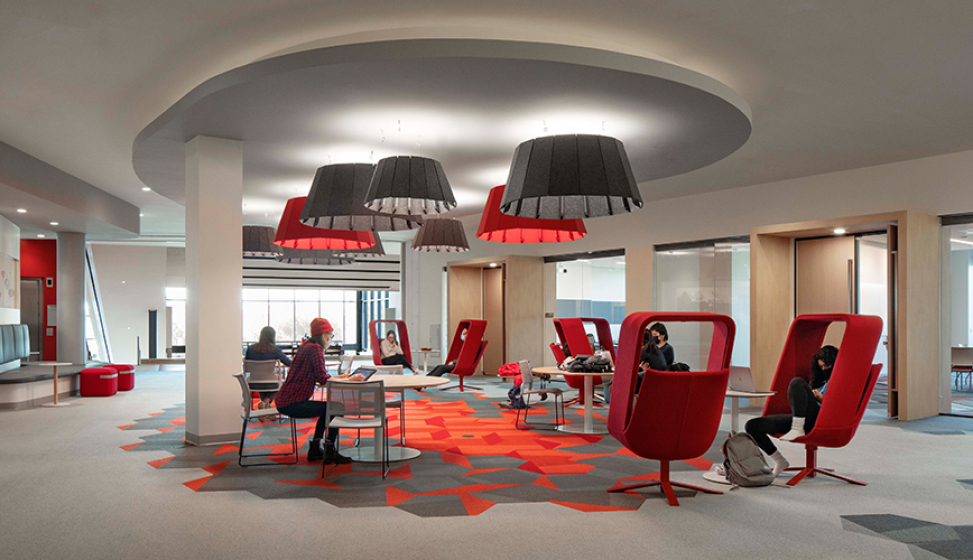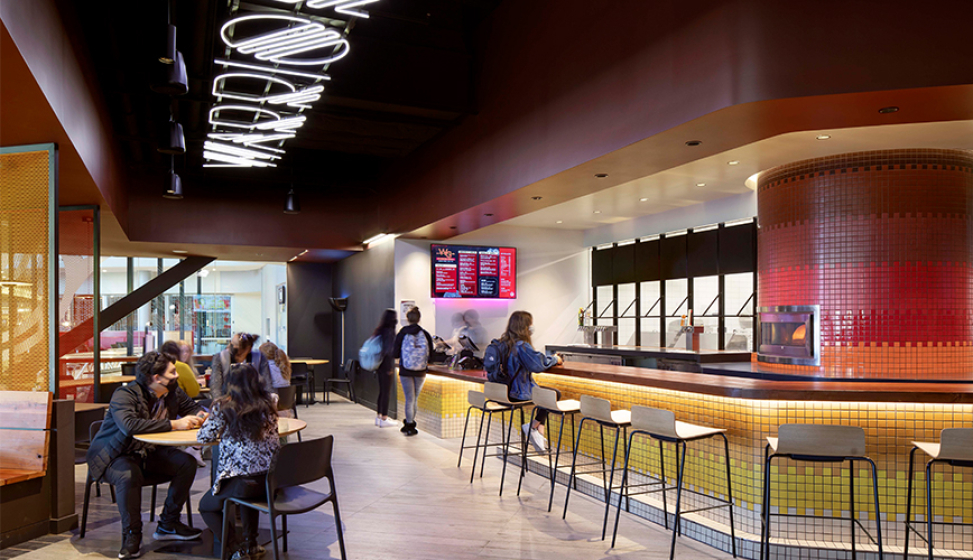 University Student Center, California State University, Stanislaus
The Student Center is designed to create a sense of belonging, a welcoming environment, and a safe space for students, faculty, staff, alumni, and the community. The University envisioned a design for this Student Center that not only provides a fulfilling experience and the resources necessary to allow student success, but also ignites campus pride, enhances student life, and becomes the campus hub for the diverse student population. In pursuit of this vision, the existing student center was renovated and expanded into an 84,500 square foot, state-of-the-art building that is versatile, innovative, progressive, and inviting. Centralizing multiple function spaces including study areas, food-service, and event spaces, the center brings the campus community together, becoming the central hub of campus—a place where every student can find their niche.
The design reduces halls and corridors in exchange for more meaningful gathering, study, and lounge space to truly use every square foot. The variety of spaces accommodate different personality types and group sizes. The intelligent and innovative design of the indoor/outdoor auditorium links the two floors of the building and effortlessly transforms into student lounge stairs when not in use to minimize vacant/underutilized space and maximize efficiency. The Student Center opens to a large lawn where students can congregate, creating a true campus hub.
Characterized by modern design and sustainable practices, the program includes:
Warrior Grill restaurant
Multiple food service vendors
Conference rooms
Lounges and study alcoves
Bookstore
Event center
Offices and administrative space