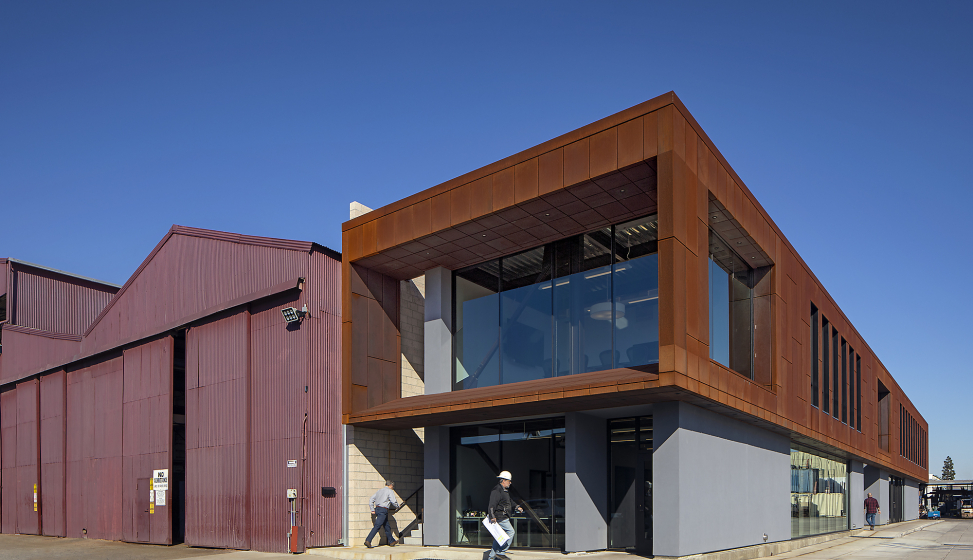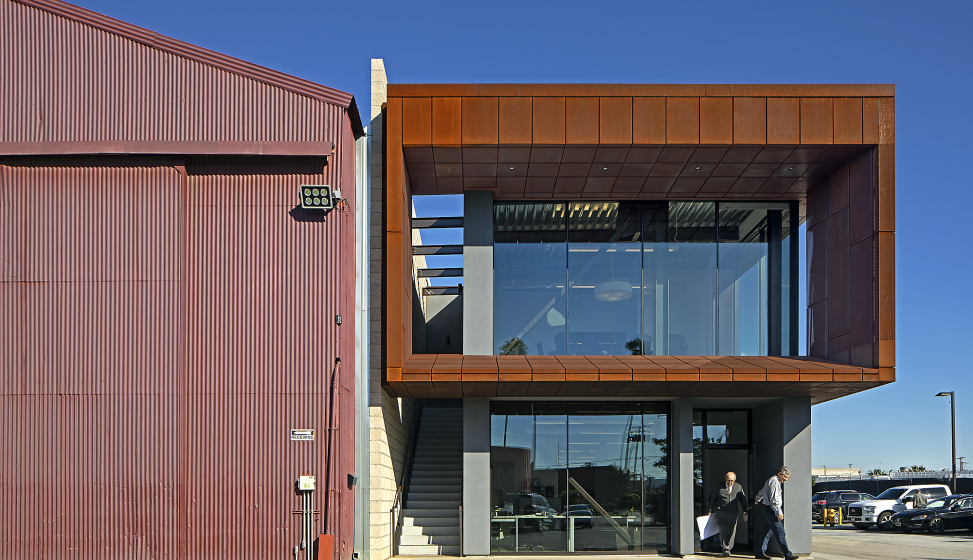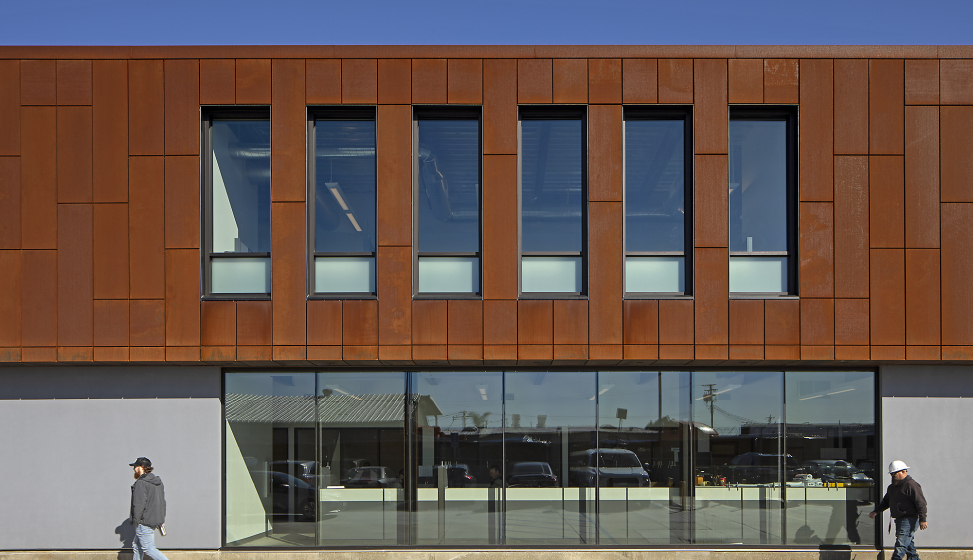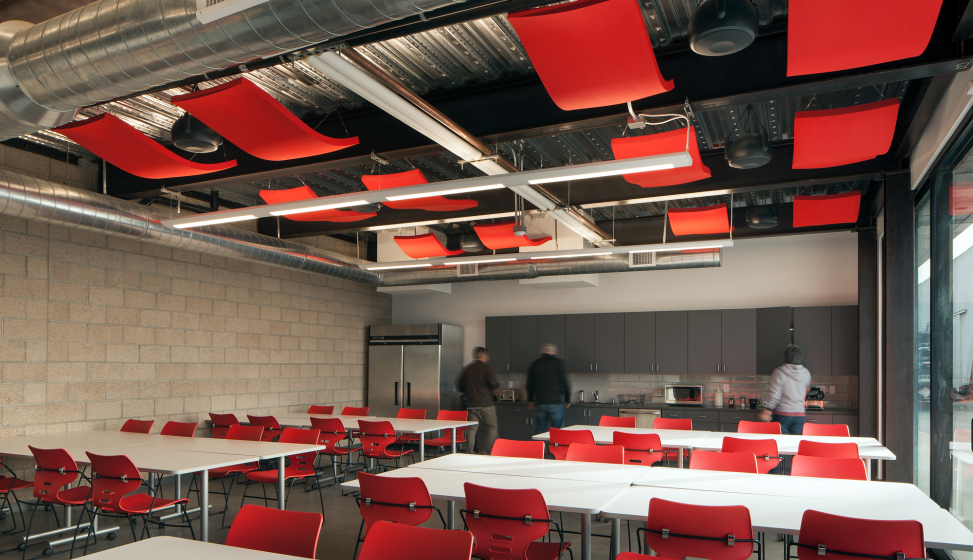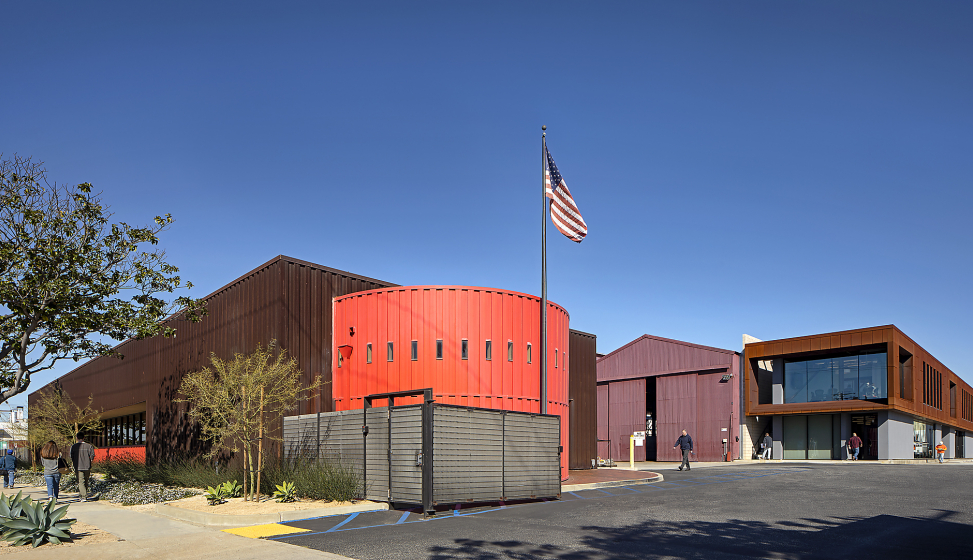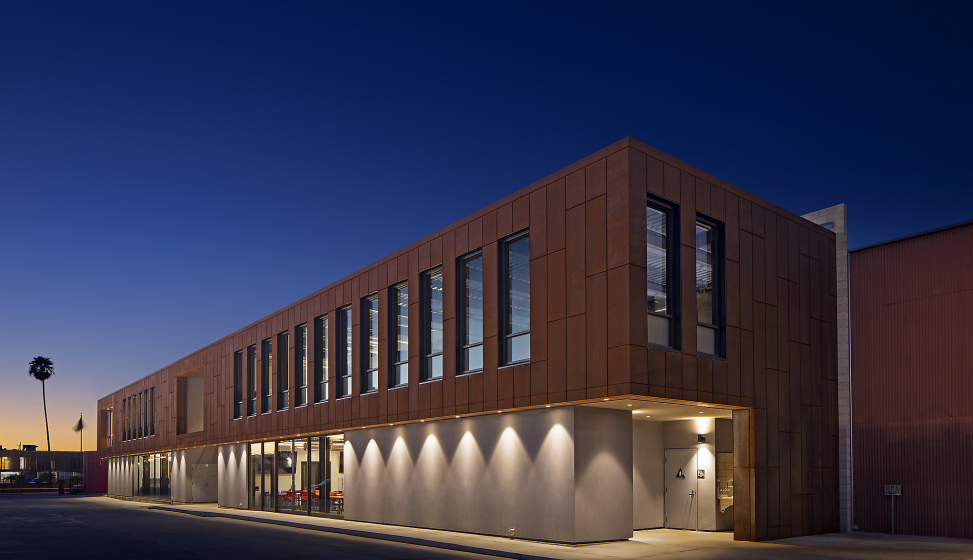 Washington Iron Works
Facilities Office Building
Originally conceived of as a metal shed, the architect worked with the client to realize a cost-effective and easy-to-construct solution, which embodies the spirit of the iron works' true passion: steel fabrication.
The project is conceived of as a long two-story bar of 8,432 SF. The bar lines the south side of an existing fabrication building and is defined by a floating Corten steel bar over cement plaster wall panels and full height butt-jointed glass panels. The bar is oriented so that the 'front' end of the new building is in close proximity to the existing administration building, and also works to define the client's brand to visitors as they enter the site. The building is organized around a central exterior core, and has four main areas: receiving is located near the site entry and at grade to process trucks coming onto the site; above that is the main conference room and accounting; at the east end of the second level is the drafting department; and a large lunchroom with multi-slide doors sits at grade near where the workers come off the steel fabrication line. The sliding doors allow workers to open the lunchroom and take advantage of the mild climate, and have larger gatherings that overflow into the adjacent site area.
Site constraints generally defined a limited footprint on which the building could sit. Bound on four sides by buildings, parking aisles and vehicular access ways, the team chose to develop an efficient two-story structure oriented to the south and west.
This project capped a 40-year relationship between the two companies as the architect's CEO was the production architect on the original office building completed in 1976.