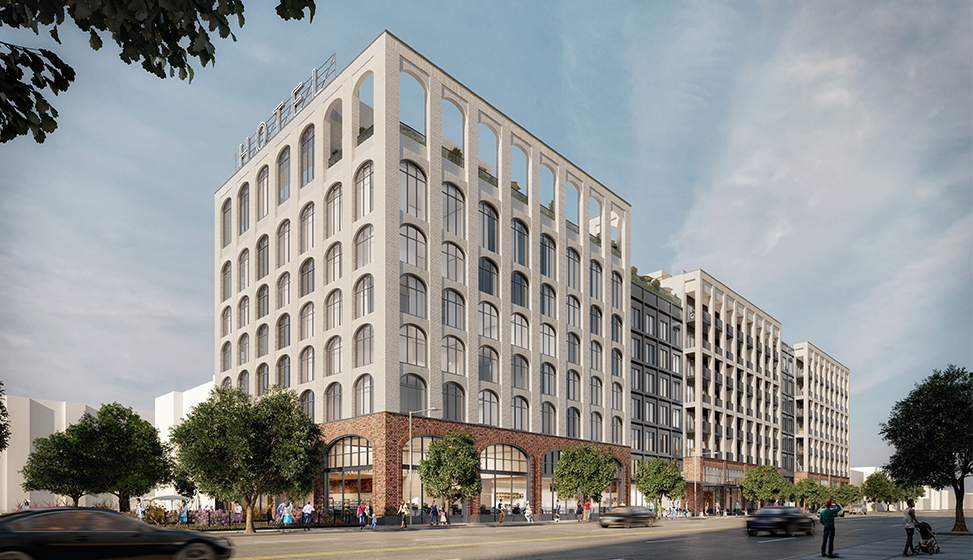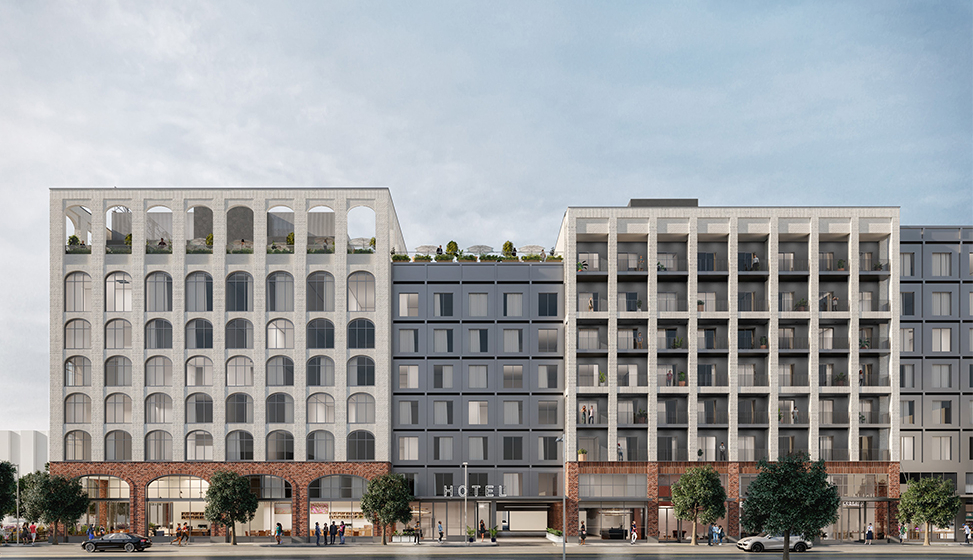 Currently under construction and located directly adjacent to the forthcoming Metro Station at Wilshire Boulevard and La Brea Avenue, Wilshire La Brea seeks to blend the boundary between residential and hospitality by combining the lifestyle of a 125-key boutique hotel and an attitude-enriched 121 branded residential enclave. 
It is designed as an eight-story podium-style building with five-levels of Type III over three-levels of Type I construction with subterranean parking levels. While the retails on pedestrian-friendly street level are easily accessibly for public users and residents alike, spacious areas of the upper floors provide outdoor amenities including rooftop pool, bar, cabanas and lounge areas that take in the views in all direction from the site. 
Designed in collaboration with design architect, Morris Adjmi Architects, the building is intended to pay homage to the cherished Art Deco architecture found in the surrounding area in a contemporary fashion.