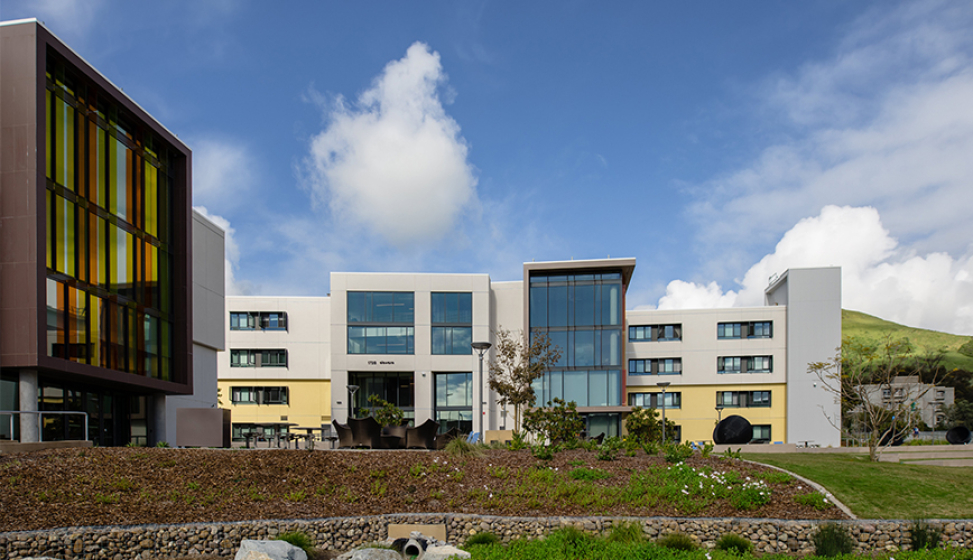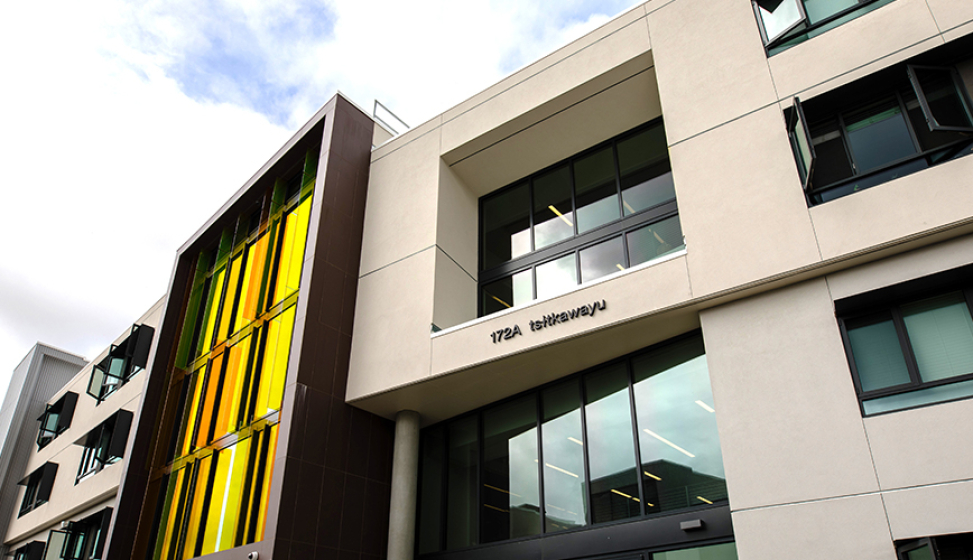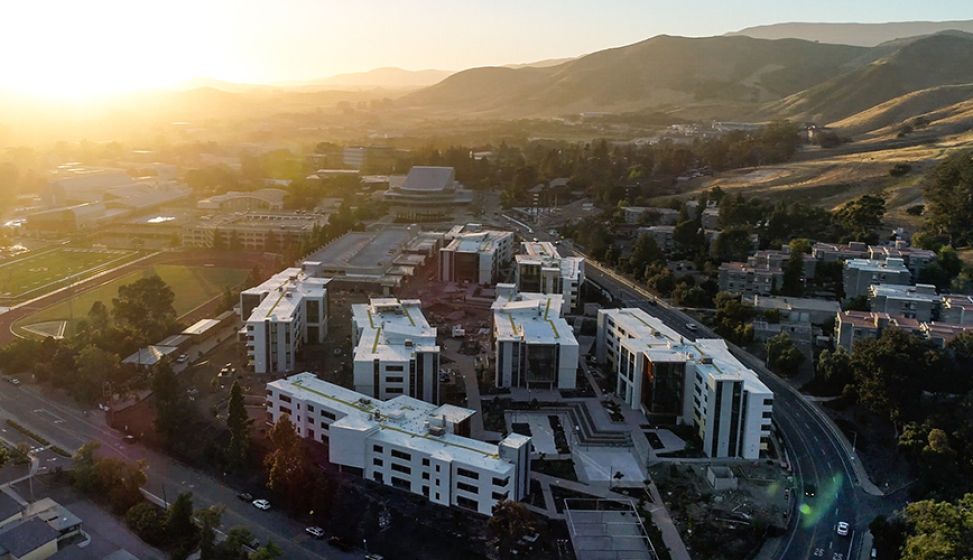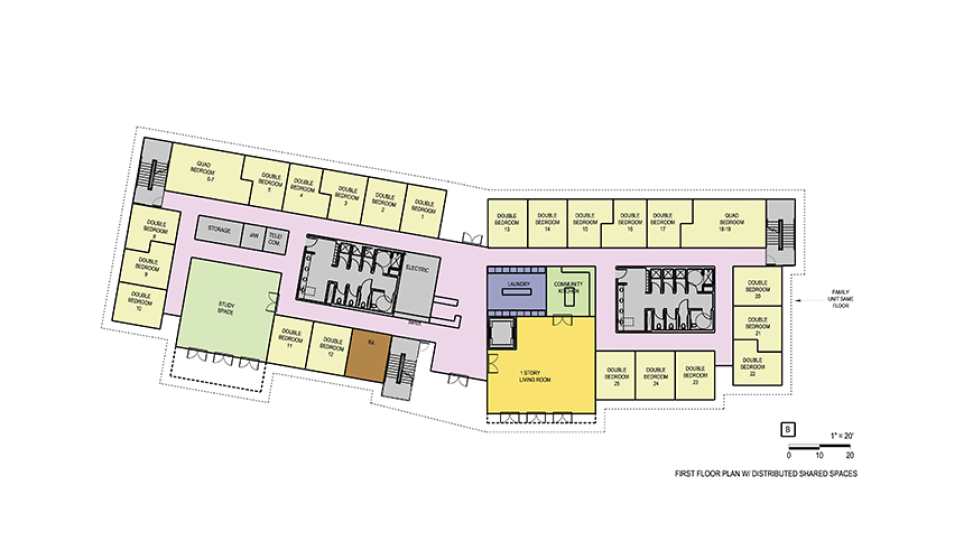 Yakʔitʸutʸu Student Housing, California State Polytechnic University
AC Martin served as the owner's design consultant for the new yakʔitʸutʸu Student Housing project at Cal Poly San Luis Obispo. The design consists of 11 four-five story buildings totaling approximately 950,000 SF and containing 1,400 beds; including two parking structures totaling approximately 325,000 SF.
The buildings are designed—both internally and externally—to create a strong sense of community; the overarching goal of the project was to increase interaction and exchange amongst the residents.
Housing Buildings and Site Design:
Schematic design is based on groups of 50 students with one RA, forming "extended families". Each "family" has a shared living/study room, located adjacent to students' path of travel into their clusters in order to attract their attention as they enter and encourage interaction/socializing/group work.
Clusters are designed as one-and two-level modules to provide spatial variety within the large community and offer a variety of room types for both two and four people. They incorporate a unique alcove design that allows students a variety of ways to arrange furniture.
Each building has its own outdoor space, easily accessed from the front doors, and provides a green, courtyard, plaza or lawn.
Site arrangement creates large open-space areas for activities and group events, with circulation pathways that cause residents to continually pass through the most populated areas, increasing opportunities for interaction and exchange.
A café is situated at the north of the site to activate the site's central space and create a connection to the existing food service venue across State Street.