Submitted by Ricardo Aldape on
Highlights:
An exemplary project that will be a model of sustainability and urban design;
A large-scale, urban mixed-use project connected to transit in the center of Downtown Los Angeles;
An iconic project that is a significant addition to the renaissance of Downtown Los Angeles;
A project that adds first-class hotel rooms to the benefit of the Los Angeles Convention Center;
An iconic project that adds to the visual character of the Downtown skyline
A billion-dollar project that benefits the Los Angeles regional economy
A project that continues to connect Los Angeles and California to the dynamic economic and cultural character of Asia
Summary:
The Wilshire Grand will be an iconic addition to the visual character of the Downtown Los Angeles skyline. The hotel/office tower is configured to maximize views of Santa Monica, the Pacific Ocean, and LA's acclaimed sunsets to the southwest and the Hollywood Hills and the San Gabriel Mountains to the north, which are particularly breathtaking during the clear winter months. The vistas from hotel rooms and office spaces will be spectacular both day and night with floor-to-ceiling glass filling the spaces with natural light. This will be the first significant building in Los Angeles to have this feature.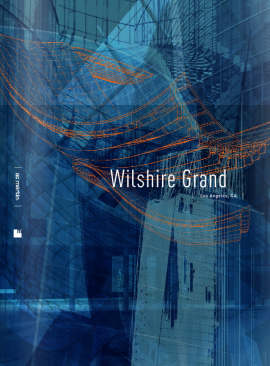 https://issuu.com/acmartin/docs/wg-2013