Submitted by Sebastian on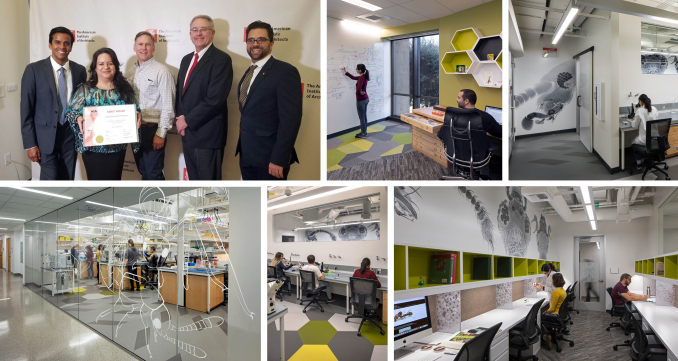 Our Parker Laboratory Renovation at the California Institute of Technology has been awarded an AIA Pasadena-Foothill Design Award for Merit. Congratulations to Caltech, RBA Builders and our subconsultants! 
This 2,500 SF project provides new biology laboratories and faculty and graduate student offices for Assistant Professor Joe Parker, Assistant Professor of Biology in the Division of Biology and Biological Engineering at California Institute of Technology. The laboratory focuses on the genetic, genomic, and neurobiological basis of symbiotic interactions in animals. Due to the nature of the Professor's work, the laboratory houses such insects as roaches, beetles, termites, and ants.