Submitted by angela.barker on
June 21, 2023
LGBTQIA+ Pride Month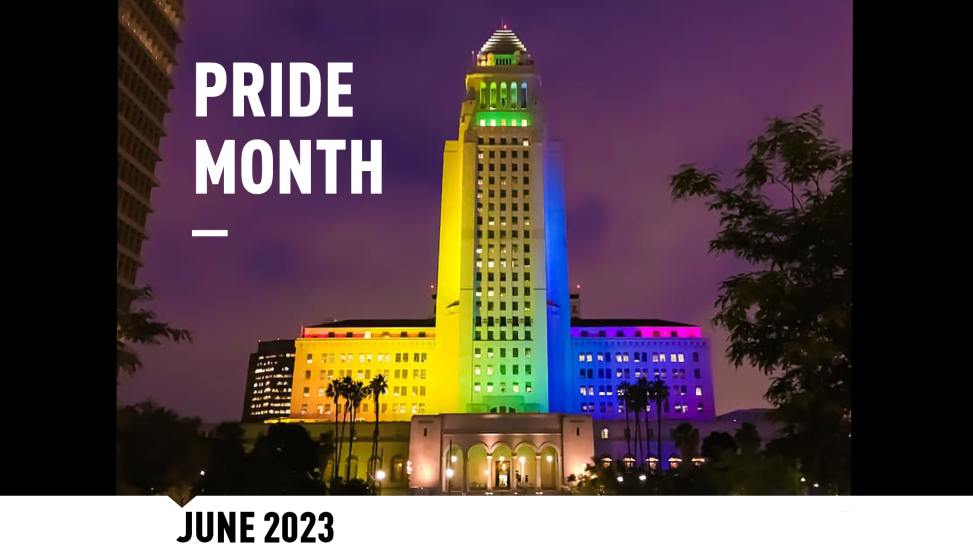 Celebrating our diversity, being actively inclusive, and fostering a sense of belonging are values we celebrate at AC Martin. June is PRIDE month, honoring the LGBTQIA+ community, and we are committed to fostering allyship and promoting intersectionality this month and every month.
On June 28, 1970, one year following the Stonewall Uprising, Pride marches were held in Los Angeles, New York, and Chicago. We reflect and remember the important history of Pride month throughout California, our home.
We are celebrating Pride Month by sharing inspiring stories and insights from our AC Martin family.
he/him/they
Years at ACM: 2
I am excited to work for a firm that is supporting the LGBTQIA+ community; and I am grateful to live in a city and state that is diverse and inclusive. It's important to remember that a lot of people are fighting for their right to exist in other parts of the U.S. Representation matters, and it's wonderful to see companies like AC Martin step-up, not only during Pride Month, but all year long. 
Pride is a duality of both celebration and protest. I hope together we can advocate for diversity and inclusion and celebrate this incredible community and its allies! From my experience, family and friends of the LGBTQIA+ community aren't always accepting. Suicide rates amongst LGBTQIA+ youths are three times higher than their counterparts. This is why representation matters so much. 
My sister, Sarah, and her family are incredibly inspiring to me. Sarah, and my brother in-law, Kevin are actively involved in the Mama Bears organization. Mama Bears is an organization that has various programs dedicated to supporting, educating, and empowering parents of LGBTQIA+ kids and the LGBTQIA+ community. They stand in the gap of the lives of people in the LGBTQIA+ community with love and support, show up at weddings, write letters, and care for the community in ways that many people don't have.
"We do not celebrate Pride for us. We do it so people who experience non-affirming friends, family, or peers know that others care and accept them for who they are." – Sarah Axt (Josh's sister)
This photo is my sister, Sarah (she/her), her husband, Kevin (he/him), and Baron (they/them), their teenager at the Cleveland, Ohio Pride parade, 2023.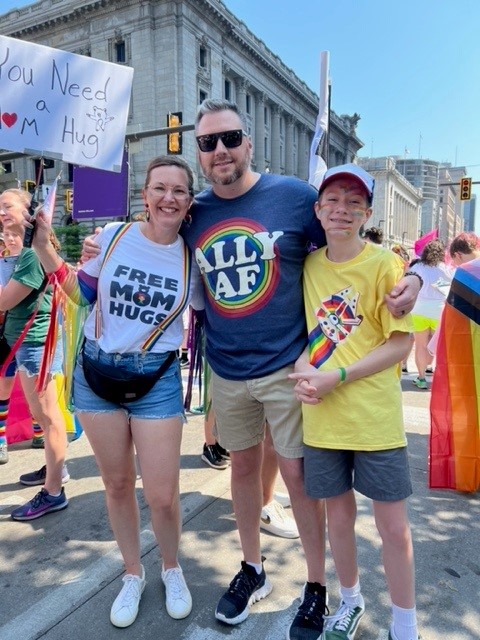 I'd also like to share a few important resources for various topics related to and supporting the LGBTQIA+ community.
CAMPAIGN FOR SOUTHERN EQUALITY
SOUTHERNERS ON NEW GROUND (SONG)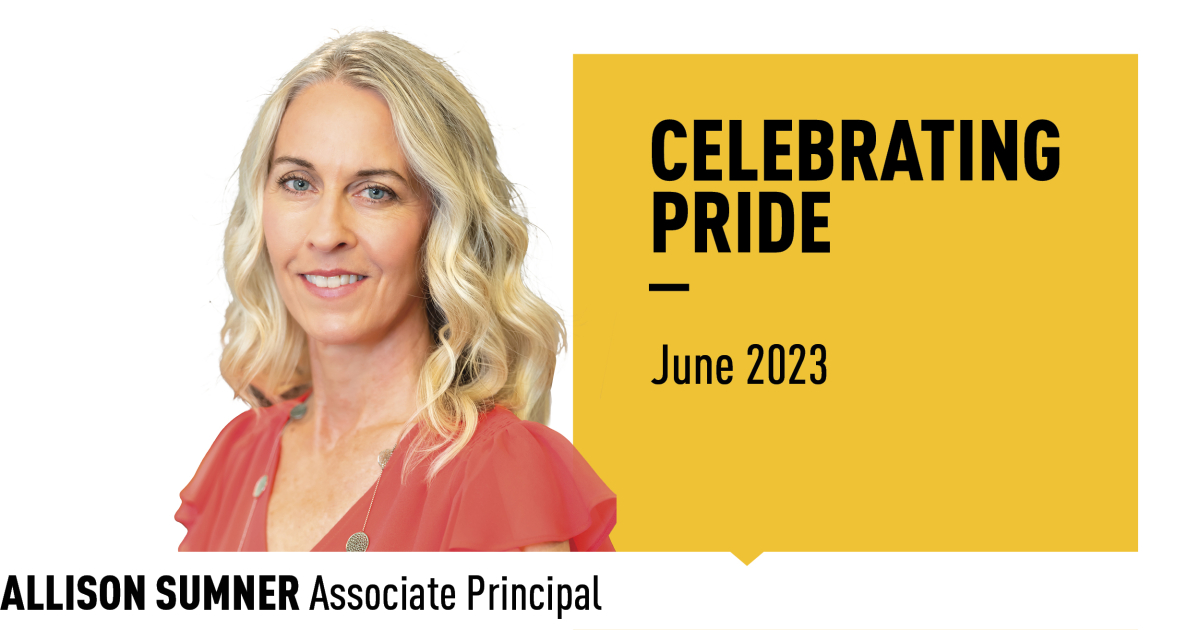 she/her/hers
Years at ACM: 7
I am proud to support one of my family members who is a non-binary teen. Teen years are challenging enough, and it takes even more courage and support if you discover that you don't fit neatly into standard cultural gender norms. I am proud to be an ally to those who identify with the LGBTQIA+ community and support them to find and have the strength to reveal their true nature, regardless of who they may be.
I look forward to a day when we no longer need to set aside a month to acknowledge any group of people but rather can find joy and connection in all our humanness.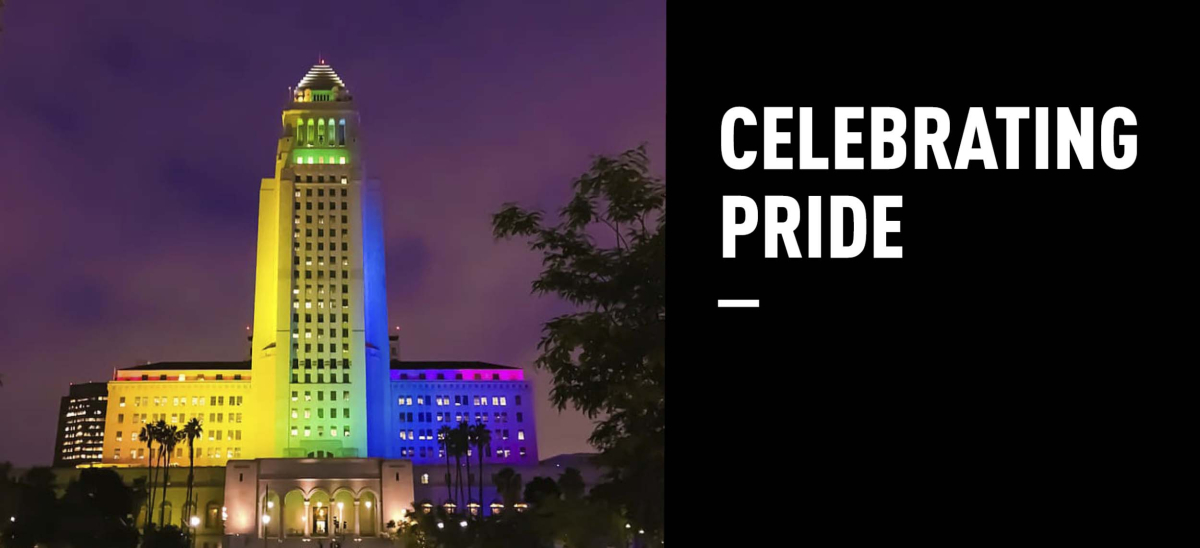 HISTORY AND ICONIC SITES THROUGHOUT CALIFORNIA
The following curated links provide opportunities to explore the history, landmarks and iconic spaces highlighting the stories and legacy of the LGBTQIA+ community across California.
DISCOVER LGBTQ+ HISTORY IN LOS ANGELES
SACRAMENTO'S LGBTQ HISTORY – THE JOURNEY TOWARD QUEER LIBERATION
LGBTQ IN SAN DIEGO: A HISTORY OF PERSECUTION, BATTLES, AND TRIUMPHS
LGBTQIA+ SITES THROUGHOUT LOS ANGELES
SAN FRANCISCO CHRONICLE'S LGBTQ HERITAGE GUIDE TO HISTORICAL SITES IN THE CITY
SAN DIEGO LGBTQ HISTORY TOUR – EXPLORE SAN DIEGO'S "GAYBORHOOD"