Submitted by Sebastian on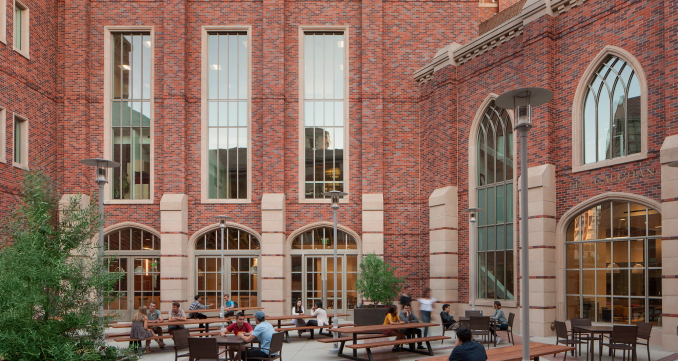 AC Martin's design for Fertitta Hall at USC has received the Award for Excellence in Educational & Spiritual Design from the Architectural Precast Association. The APA describes the building as "simple and elegant," "a beautiful building and integration of forms, and materials."
The 104,000 SF building includes a library/collaboration room, 21 classrooms— two of which are active learning—a 150-seat lecture hall, 50 breakout rooms, and an improved Experiential Learning Center. Also included is a café, lounge, offices for the undergraduate program and the admissions office.