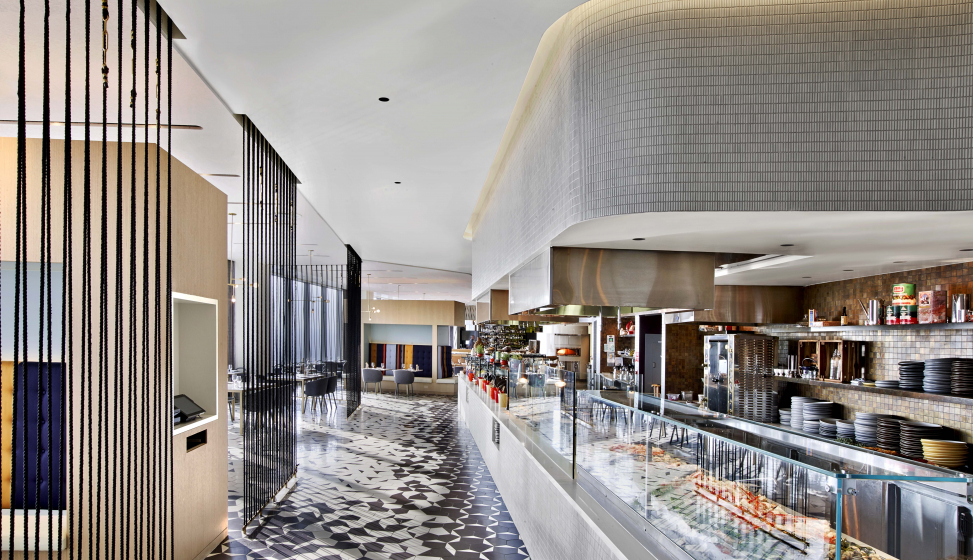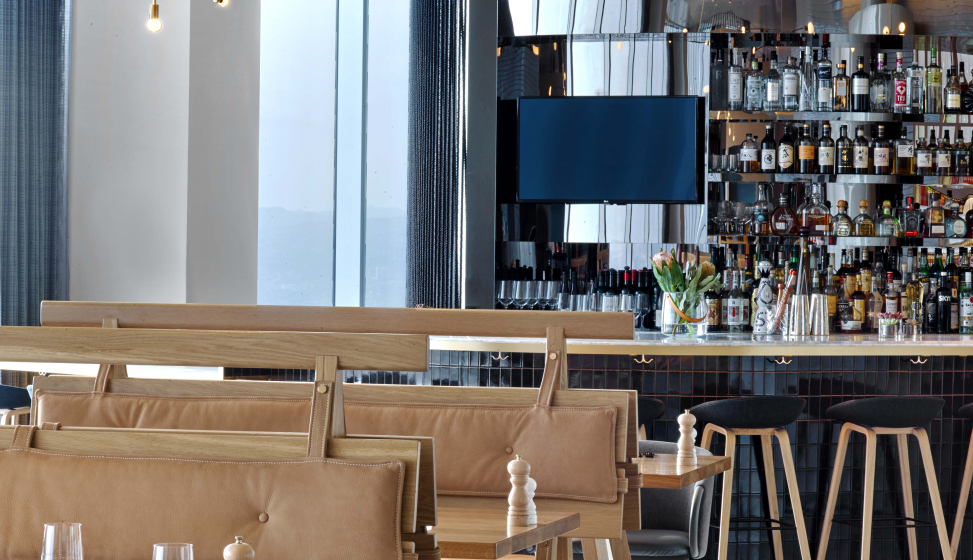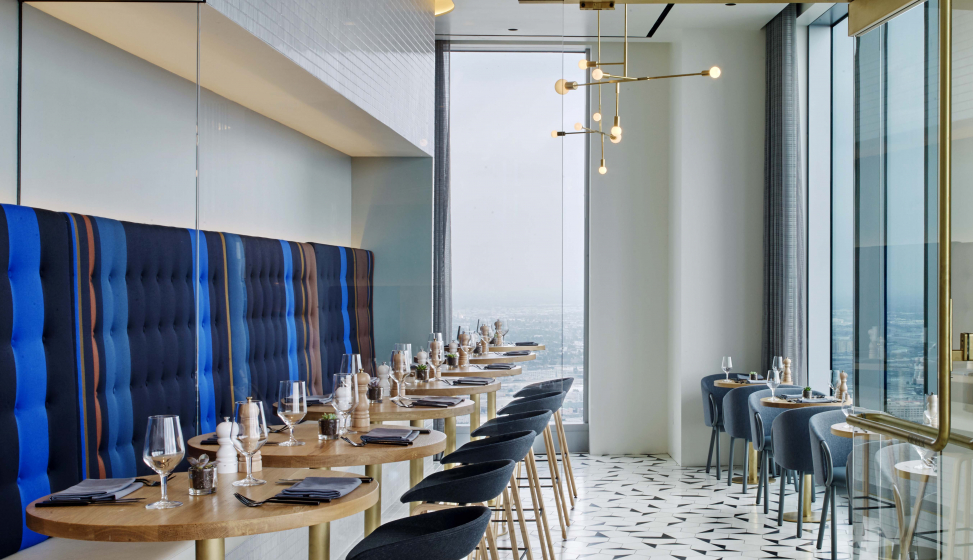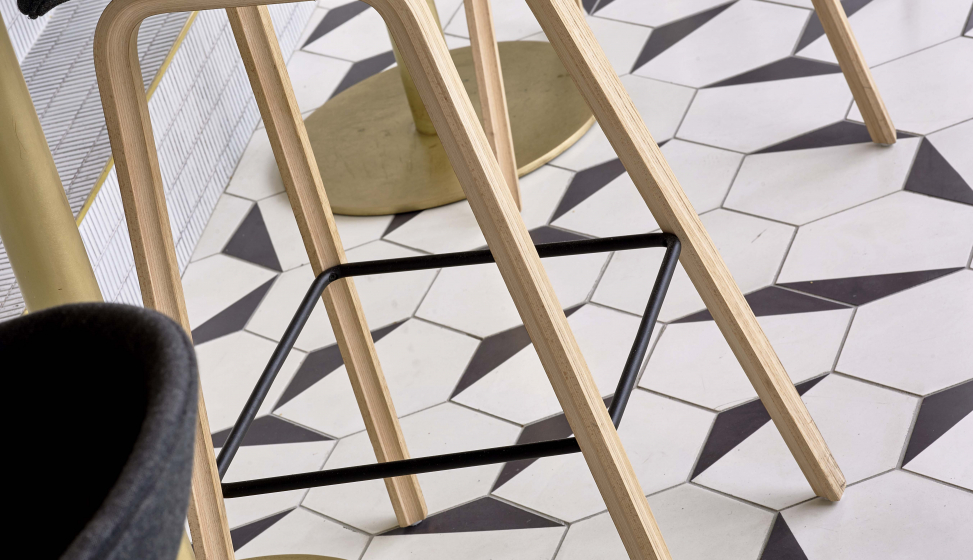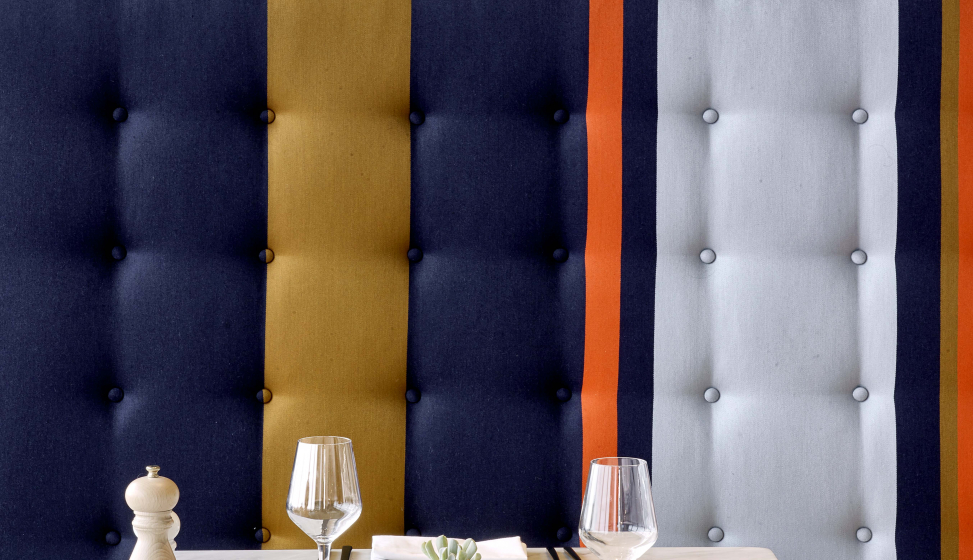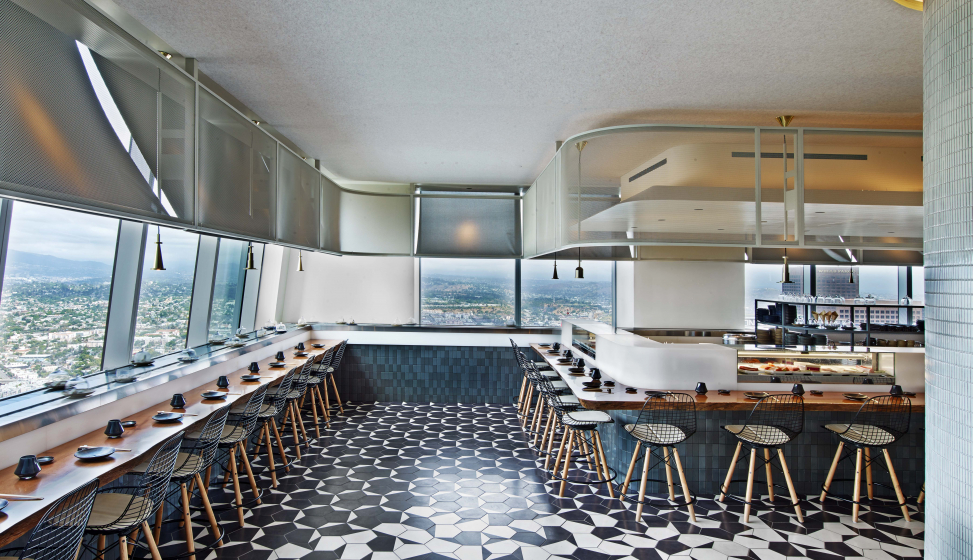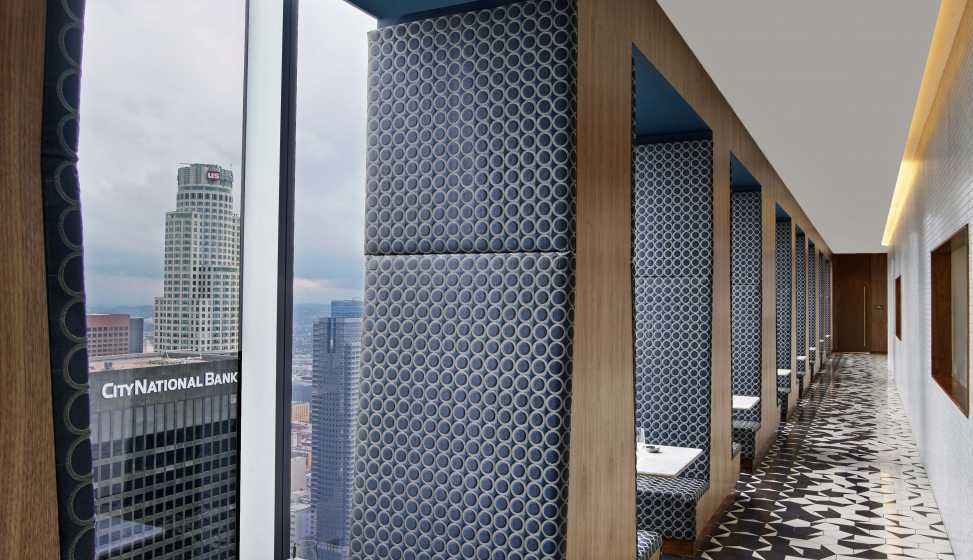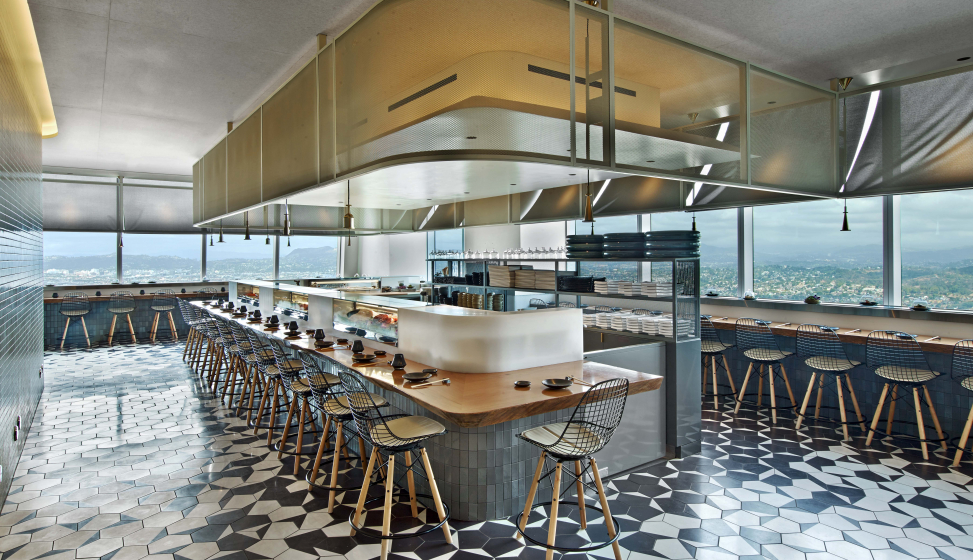 At this 69th-floor "neighborhood joint" in the sky, city dwellers rub elbows with hotel guests while enjoying a diverse dining scene, complete with panoramic views of Los Angeles. The bright and bustling environment is conducive to power breakfasts, sophisticated business lunches, and even late-night comfort food from the pizza oven.
A variety of food platforms, from charcuterie boards to raw bar, are anchored by a curvilinear glazed wall and countertop. A coffee bar anchors the space during daytime and transforms to a wine bar in the evening. The dining space, encompassing the entire perimeter of the floor, is composed of marble, wood-and-brass bistro tables and built-in banquettes. Whitewashed oak, over-scaled plaid upholstery and rope screens are vaguely reminiscent of nautical details. Playful accents such as asymmetrical brass light fixtures and X-ray graphics of appliances and food by artist Nick Veasey add to the whimsical and surreal aspect of casual dining up in the sky.
A marketplace corner is an added convenience to the hotel guest with a poppy yellow display of locally sourced goods ready to grab and go. Beyond the marketplace display, around the northwest corner, is an authentic sushi bar overlooking the Hollywood Hills to the north. Through the Noren (entry curtain) adorned with a stitched yellow logo, exists a palette of Japanese indigo hues and glazed tiles. A live-edge wood slab countertop recalls a tradition of Japanese craft and woodworking. A conveyor belt lines the window counters, carrying minimalist sushi bites for a quick and efficient power lunch setting. The central sushi prep counter area offers a one-on-one experience with the sushi chef for an over-the-counter 'Omakase' meal. The end of the room features a lit display of Saki, Soju and Aged Japanese Whiskeys. Overhead, a multi-functional metal screen diffuses the abundance of daylight and supports an array of spun-brass accent lighting. Along the north-facing window wall, a series of semi-private dining booths for two, lined floor to ceiling in padded upholstery, are perfect for taking advantage of the north view of the hills or a quiet tete-a-tete.