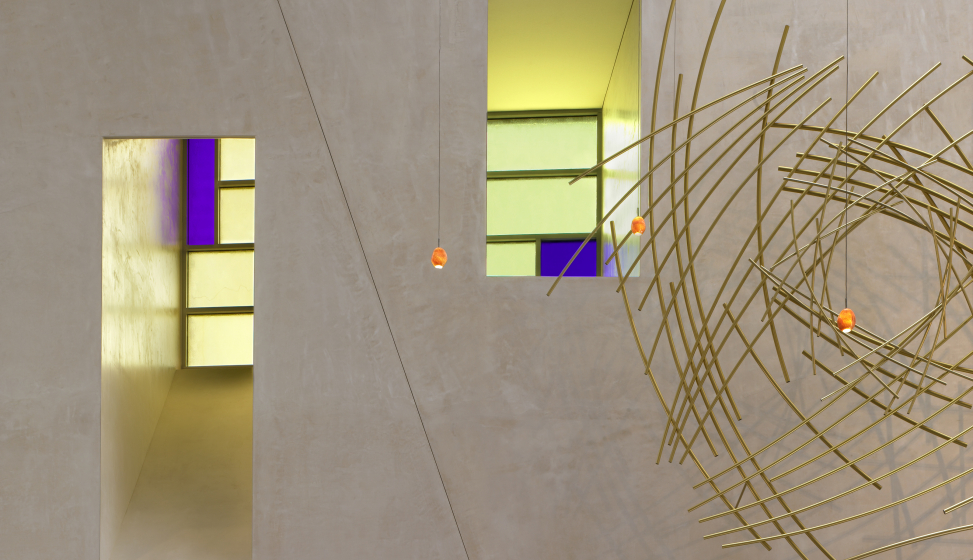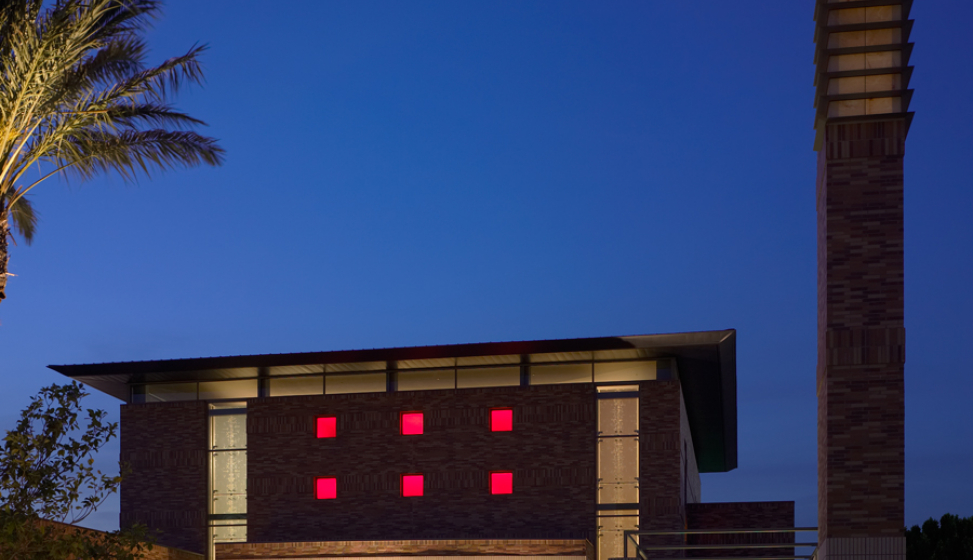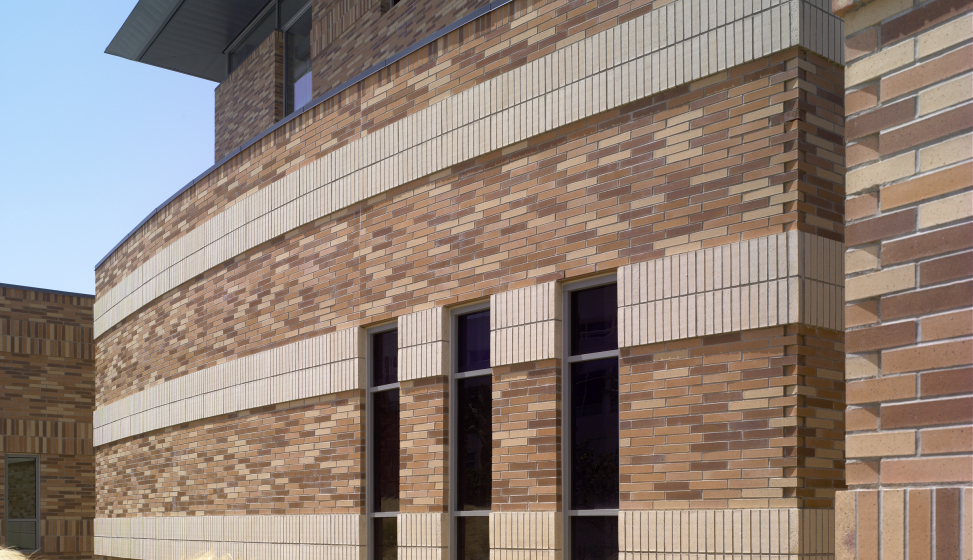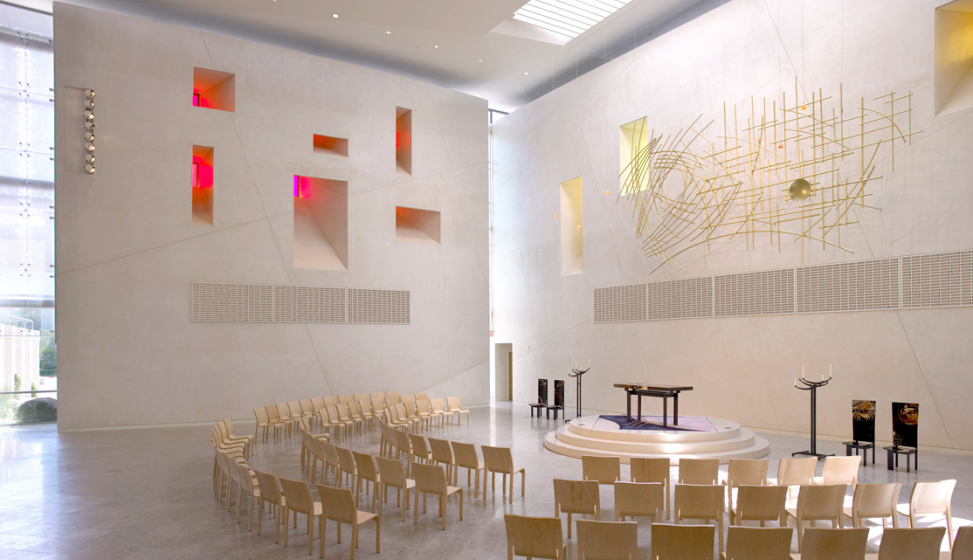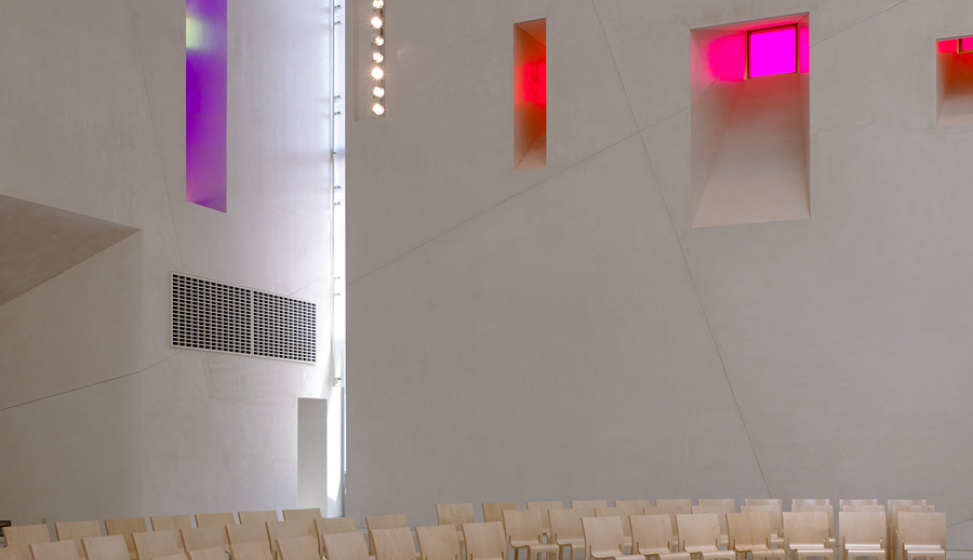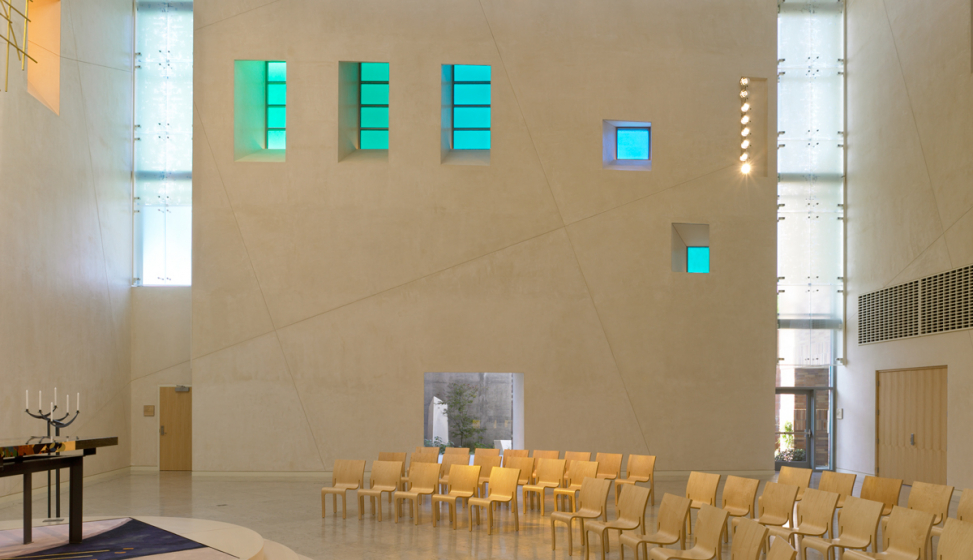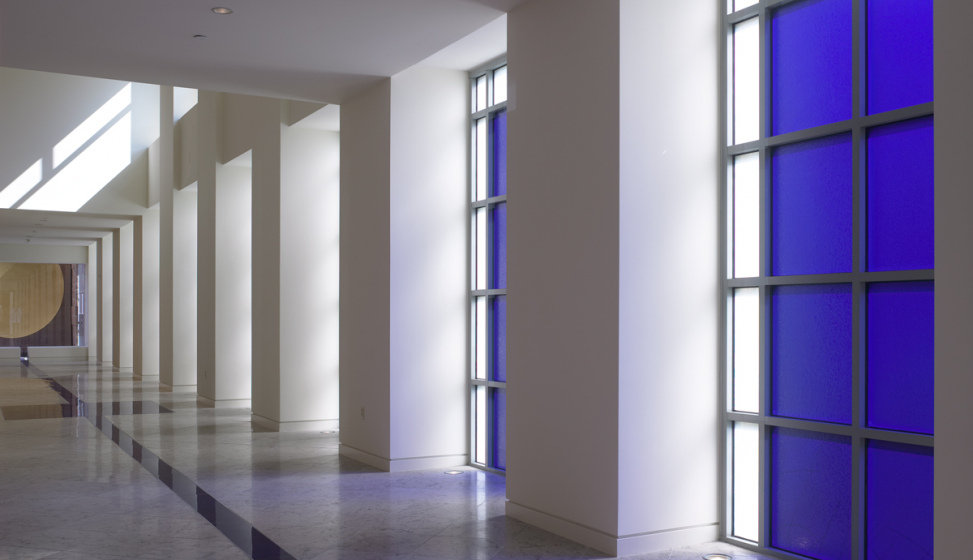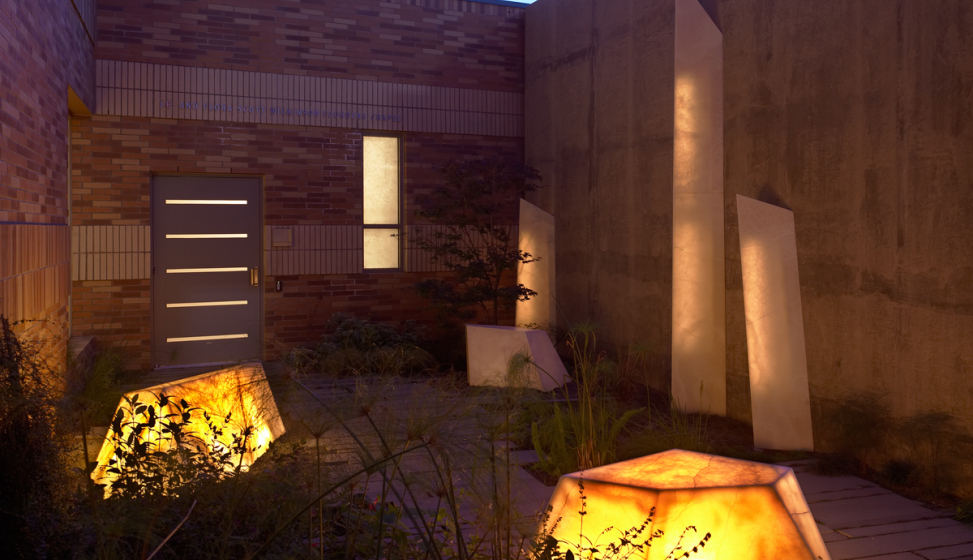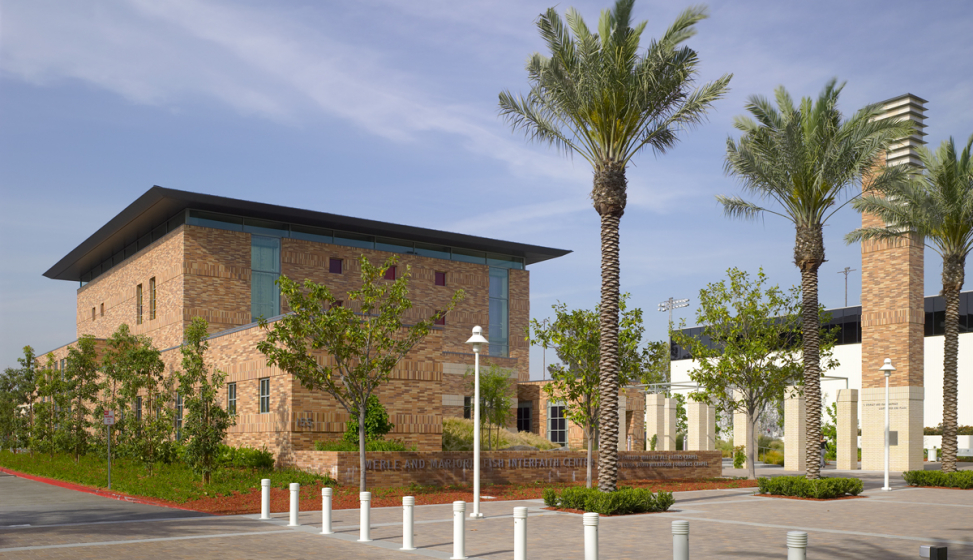 Fish Interfaith Center
Chapman University
The Fish Interfaith Center and Wallace Chapel is a richly layered building with a unique response to the imagery and spirituality of the program. The concept for the chapel was to develop a composition of space that transports visitors from the material world (campus) into the spiritual realm. The path into this realm incorporates a series of architectural and artistic elements that reinforce this transitional experience. The symbology used in this journey, however, had to comfortably accommodate people of many different beliefs. To achieve this vision, AC Martin collaborated with five prominent artists to create a metaphorically significant experience beyond that which architecture alone could create.
The journey begins outside the chapel with a 60' light tower that glows at night with lantern-like illumination from backlit marble. This lighted beacon acts as a focal point, drawing the visitor into a pathway that integrates a three-part work of art featuring swirling blue lines in the floor, flowing together forming a musical score.
The main sanctuary is voluminous, bathed in filtered light highlighting the altar. The curved walls of the sanctuary were designed to make the experience of being in this space unlike any other place on campus. Above the altar is a golden-bronze metal sculpture portraying the setting moon and the rising sun. Light entering from the skylight and art glass windows interweaves with interior lighting to play upon the sculpture's metallic surface. The exterior is sheathed in golden collegiate brick providing a contextual relationship to the campus buildings and to the historic setting of Old Towne Orange.
Located at the northeast corner, the solar fountain marks the opening of a tranquil courtyard. The courtyard is divided into two main spaces, one representative of earthly life and the other representing eternity.