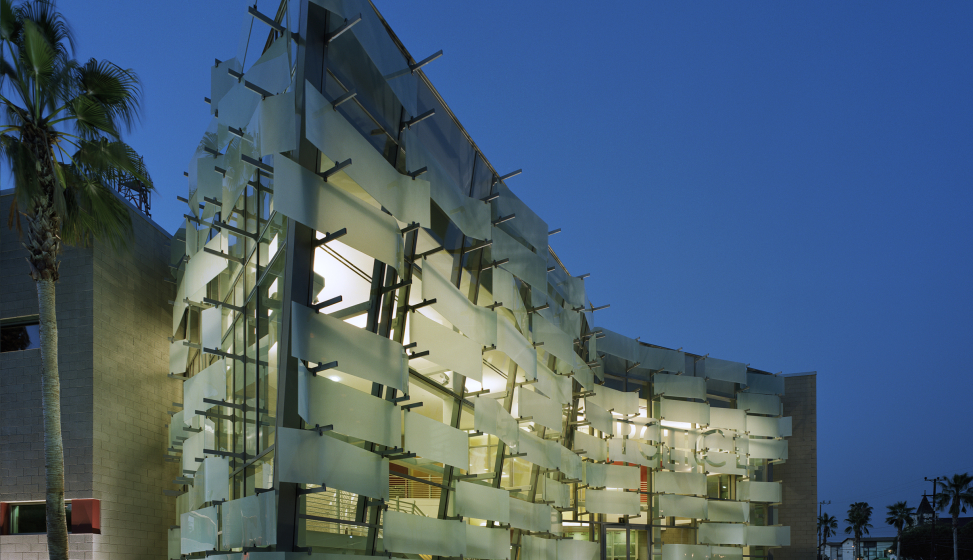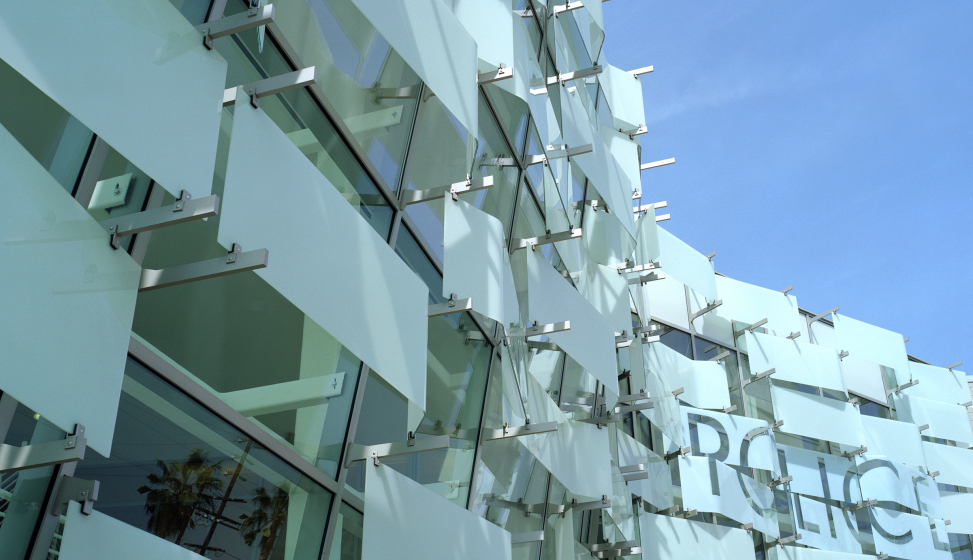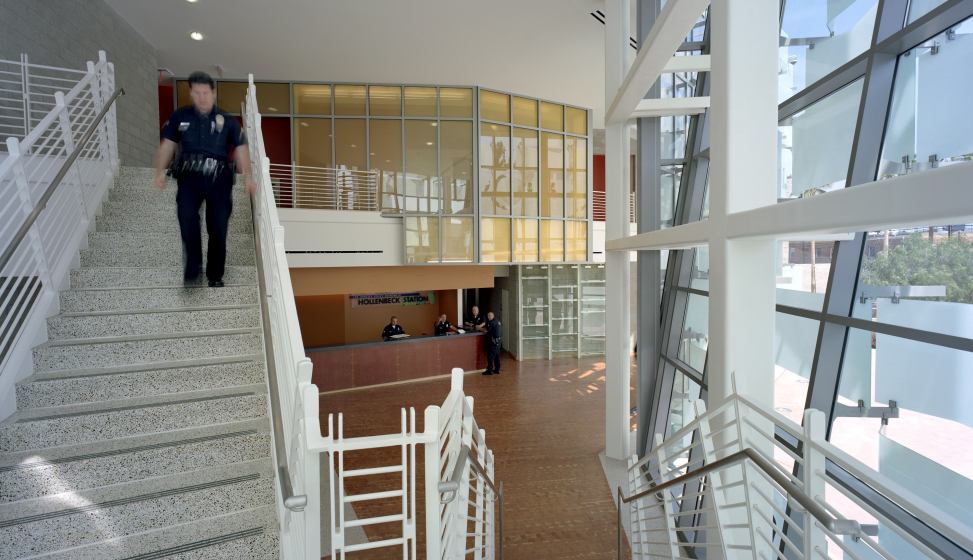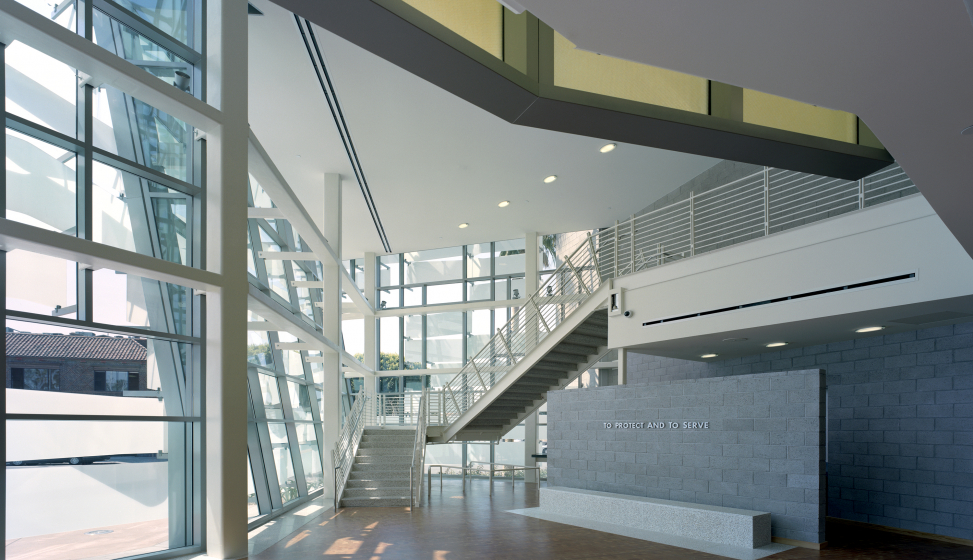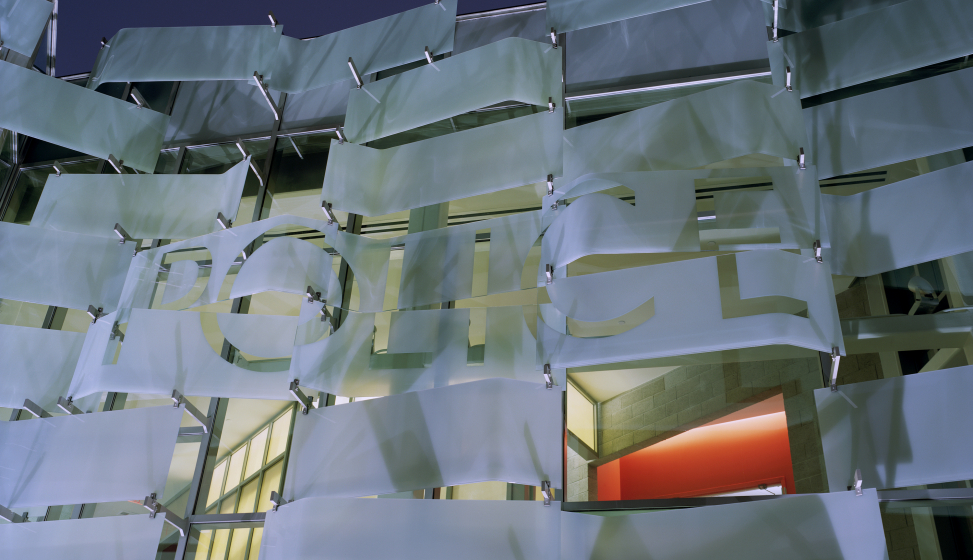 Hollenbeck Replacement Police Station
Los Angeles Police Department
This new police station is designed to exemplify the LAPD's efforts to create an open, community-serving police force. AC Martin's design relates the station to the surrounding community, encourages public interaction, and creates a beneficial work environment for the officers.  
Constructed on the site of the existing 1958 station and located near local government offices, community spaces, and a public park, the new station is significantly larger than the original and includes a 54,000-SF main building, a 7,000-SF vehicle maintenance facility, and 115,000-SF parking structure.
The surrounding neighborhood has a rich and layered history with a distinct tradition of artistic expression. Local murals and brightly colored houses and gardens speak to the area's creative spirit and ultimately played a major role in the design of the new facility. It was important to the community that the building maintain its central location and that the new design help transform the station into part of the neighborhood's creative fabric. The project's art program includes a large mural that reflects the history of the area and physically bridges the station to a public park space.
This building is certified LEED® Gold.