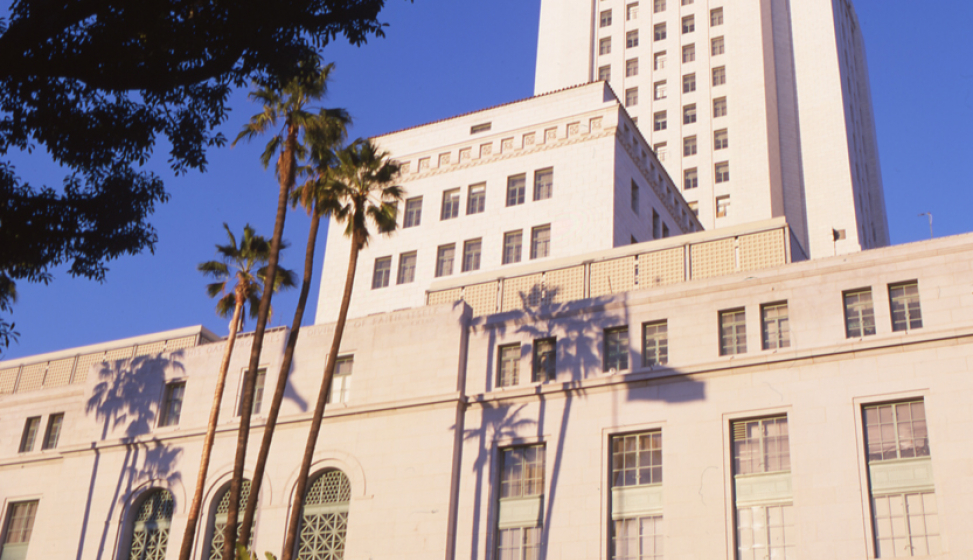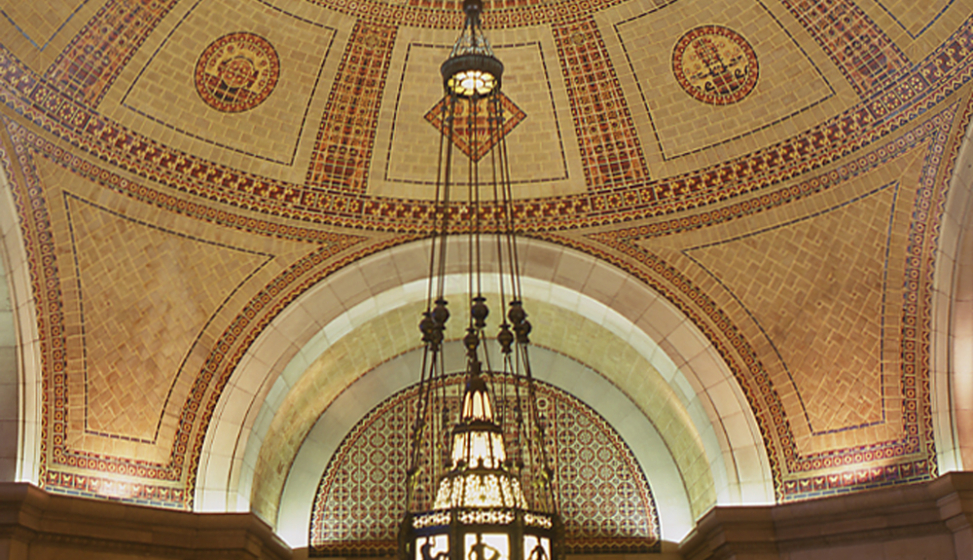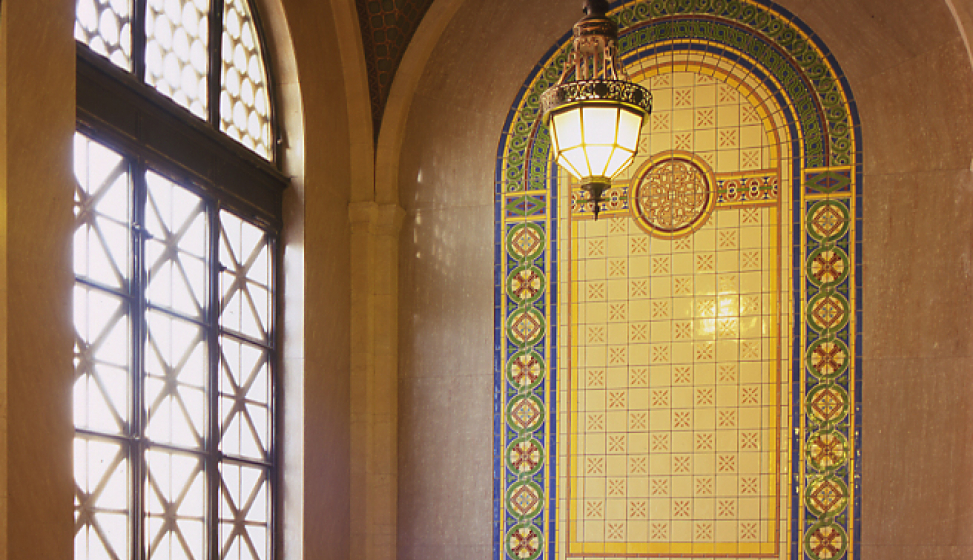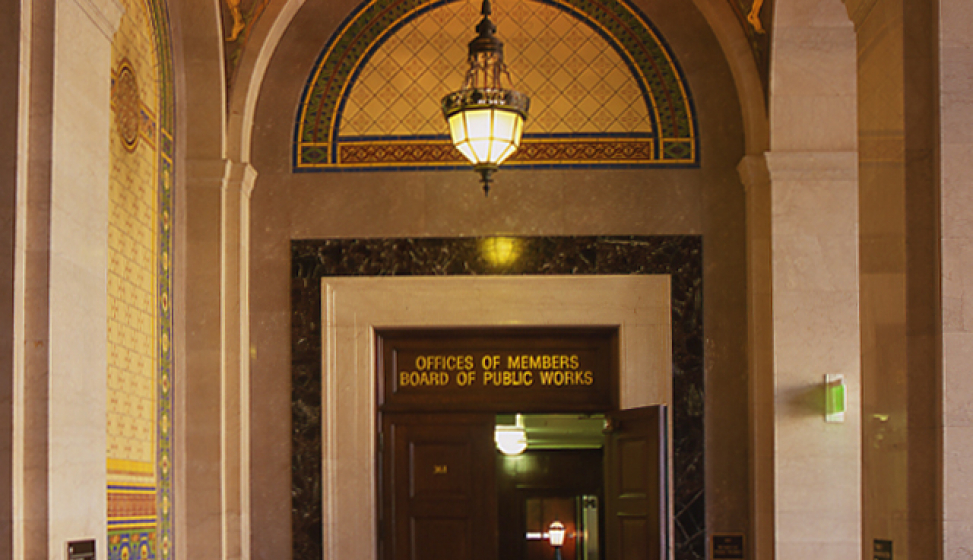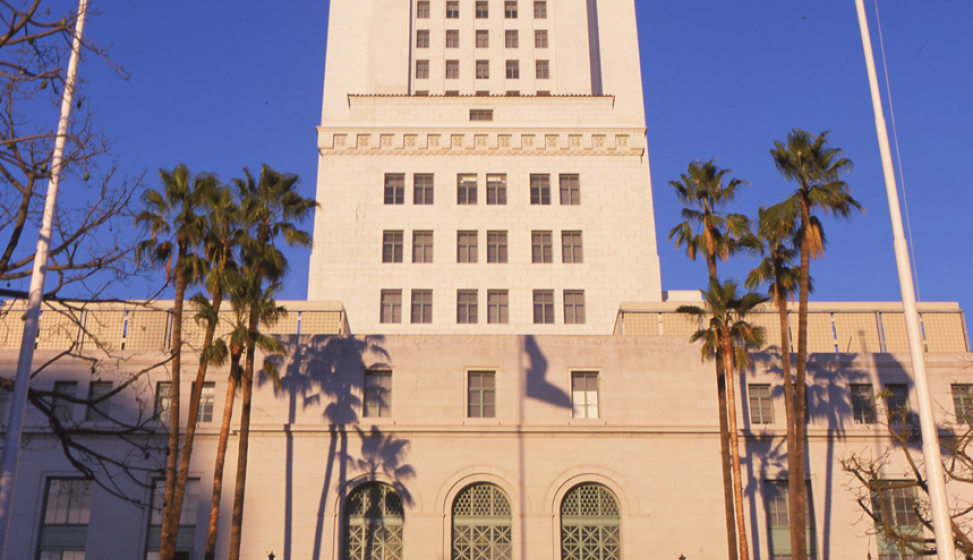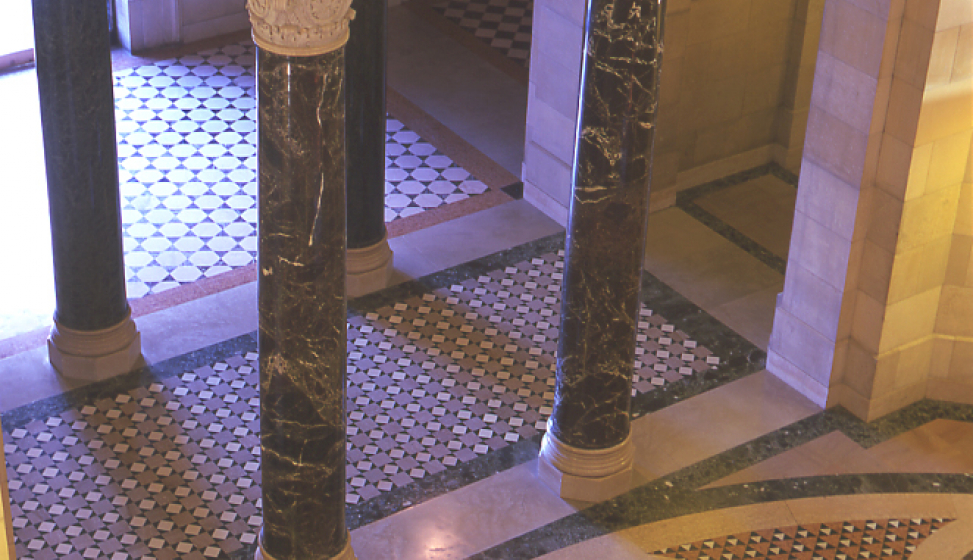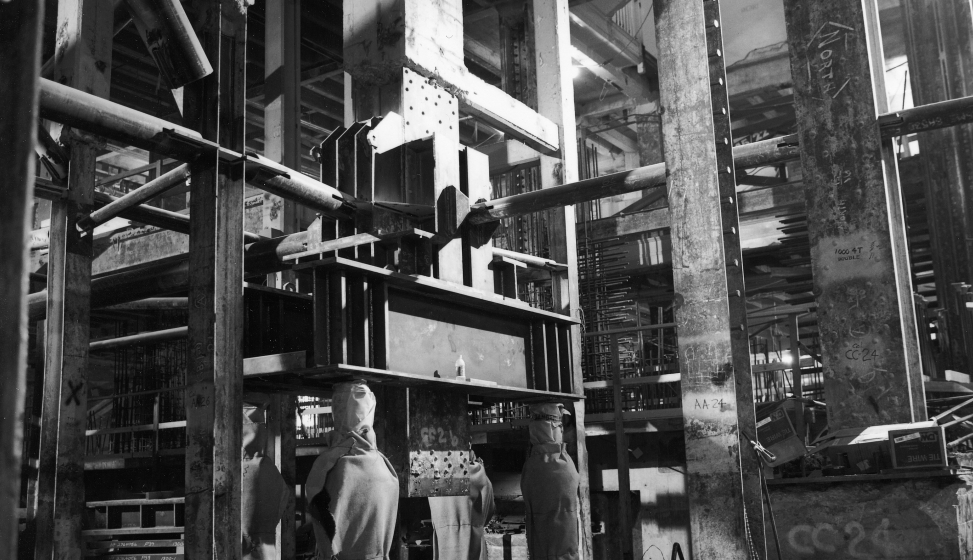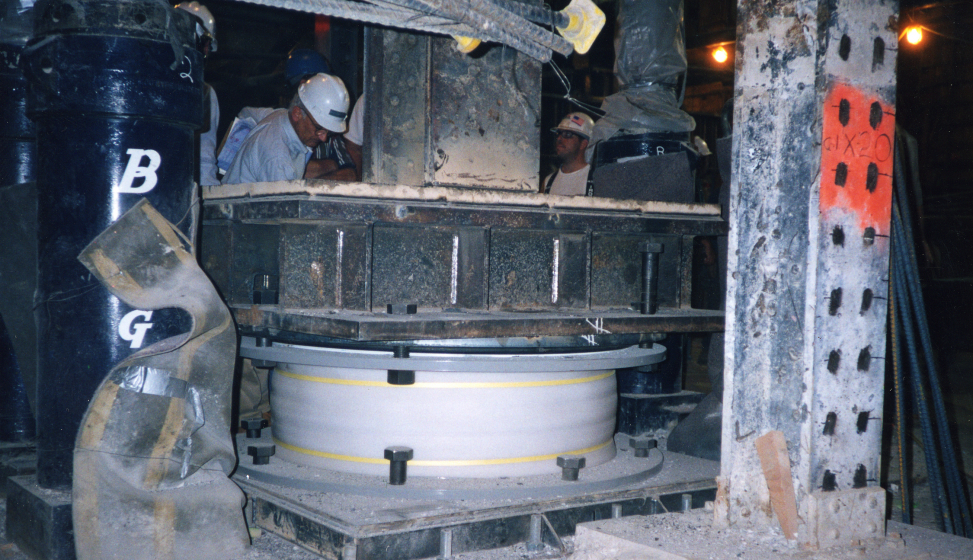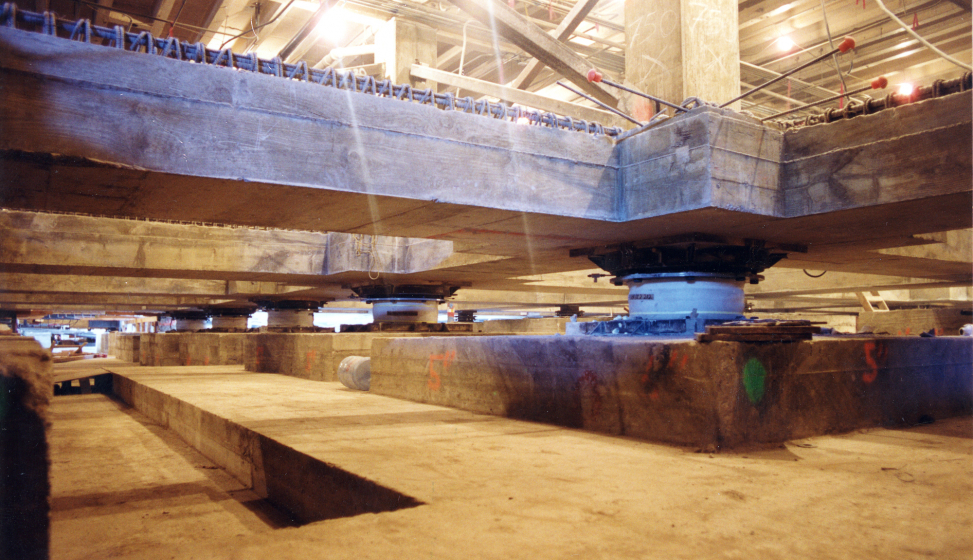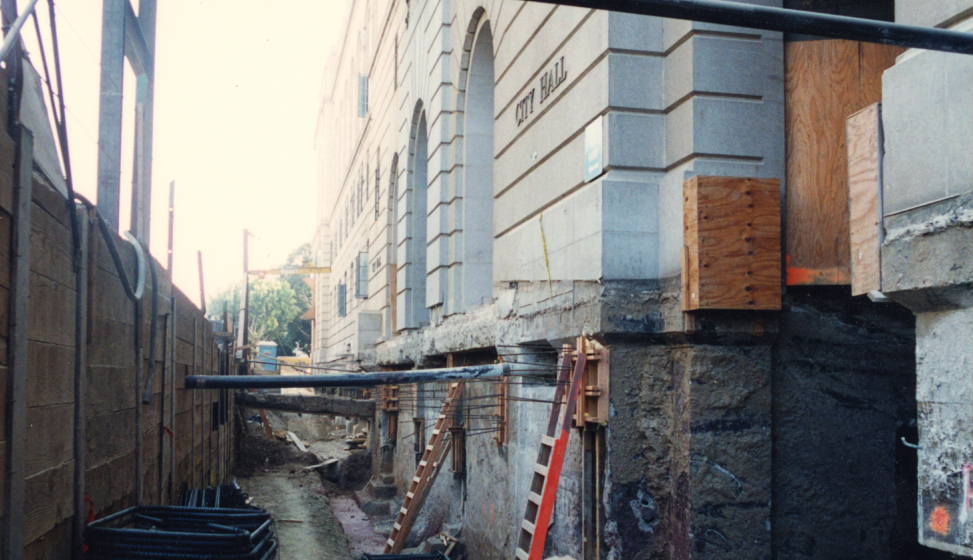 Los Angeles City Hall
Seismic Rehabilitation and Renovation
Completed in 1928, Los Angeles City Hall, a joint venture of Albert C. Martin, John Parkinson, and John Austin, was the city's tallest building for more than 30 years. The iconic building features a 452' high central tower rising from a two-story base, flanked by wings to the north and south.
By the 21st century, hundreds of earthquakes had shaken the building. While the building's foundation, footings, granite base, and structural steel remained strong and intact, the unreinforced masonry walls had suffered over time, necessitating a seismic retrofit. The renovation included seismic strengthening, life safety and accessibility code upgrades, and preservation of historically significant building elements. The plan also included base isolation of the structure. Approximately 414 base isolators were inserted into columns and under walls of the building just below the existing basement level and just above the existing foundation system. Installation of the isolators required the construction of a new basement-level structural slab. 
Additionally, reinforced concrete shear walls were added to strengthen existing masonry walls. A four-foot-wide underground moat, hidden from view, surrounds the perimeter of the building to allow for movement during seismic events. Once completed, the renovation was nearly invisible, allowing the historic building to retain its identity and splendor.