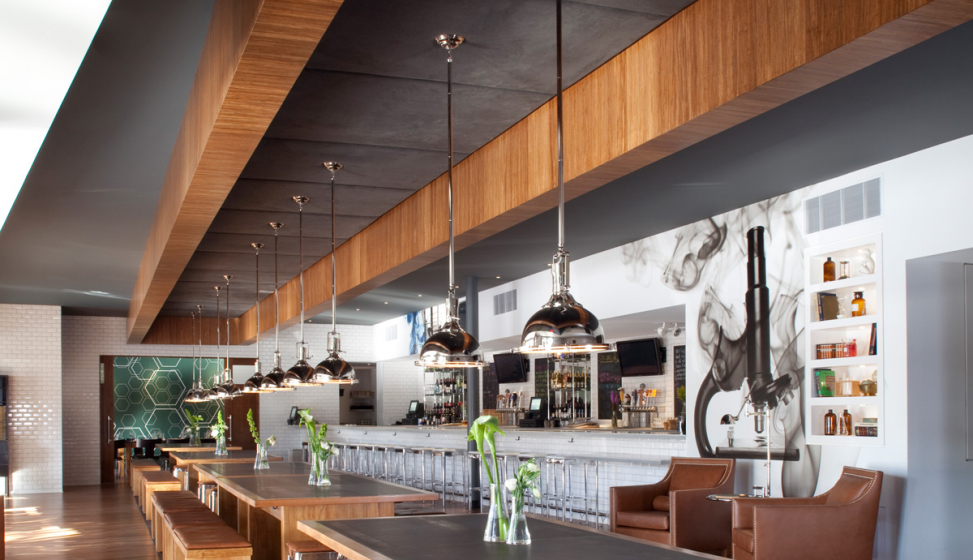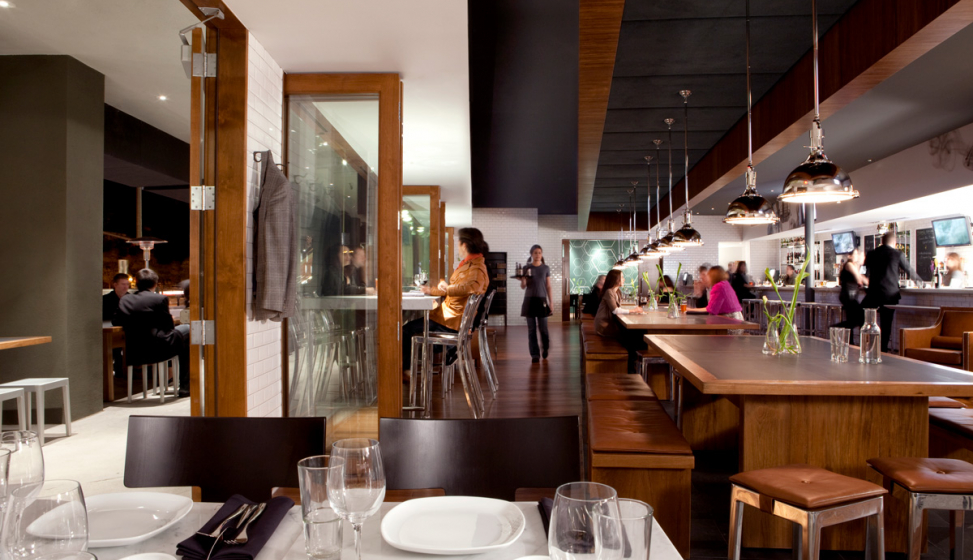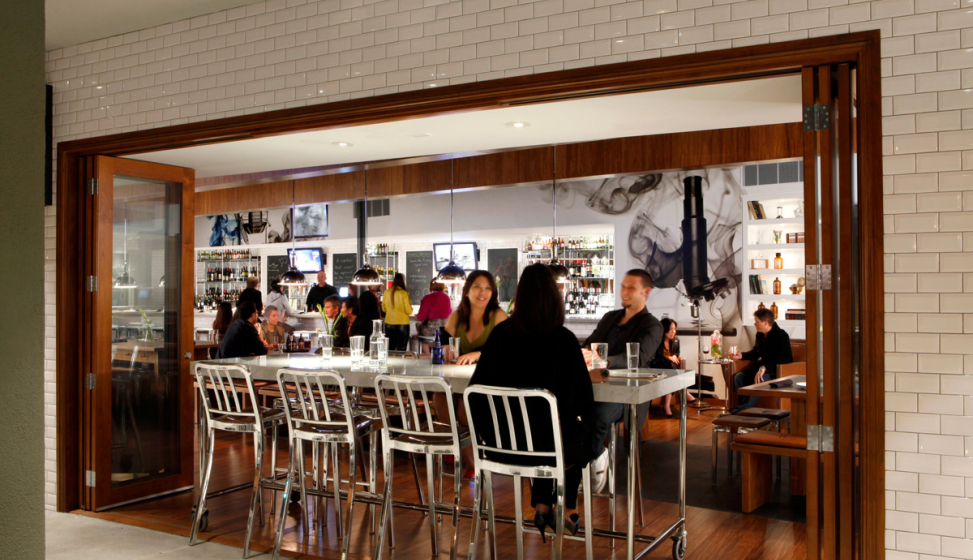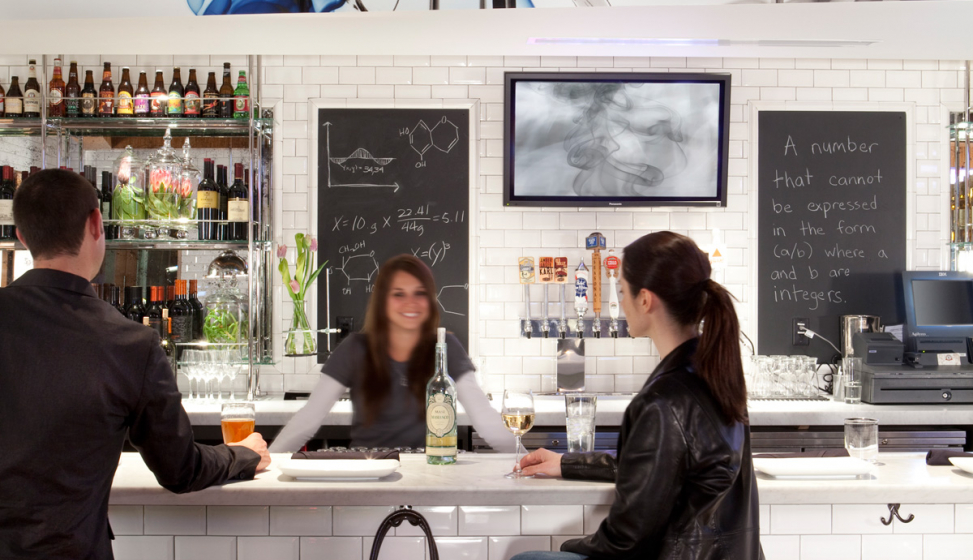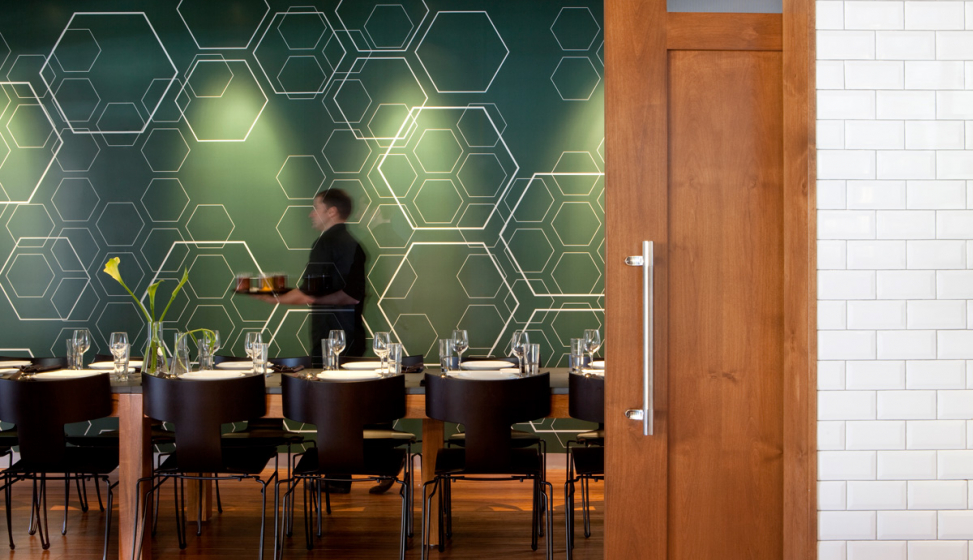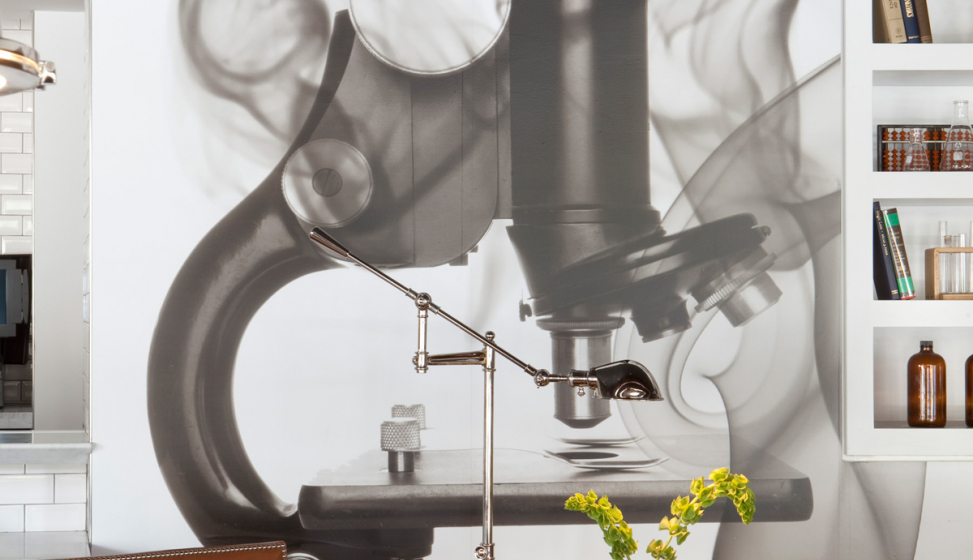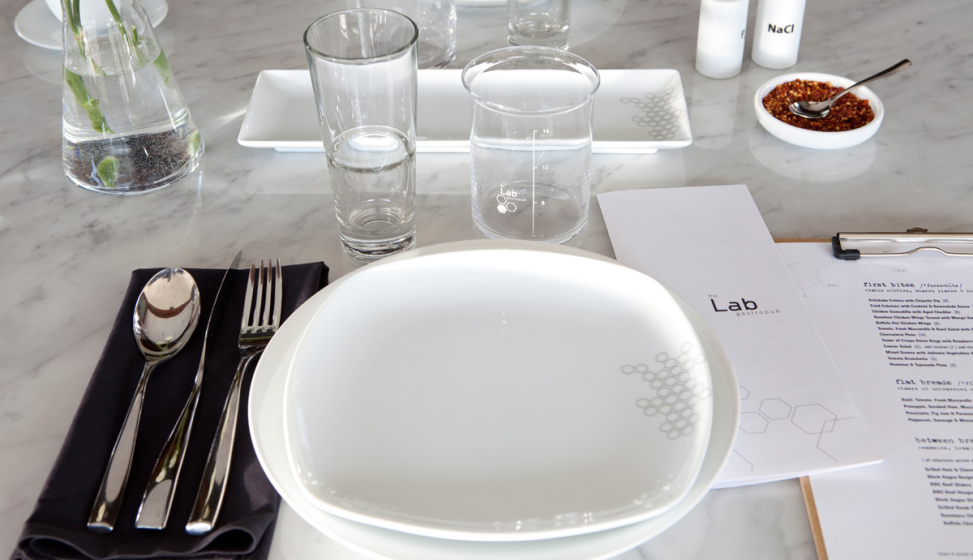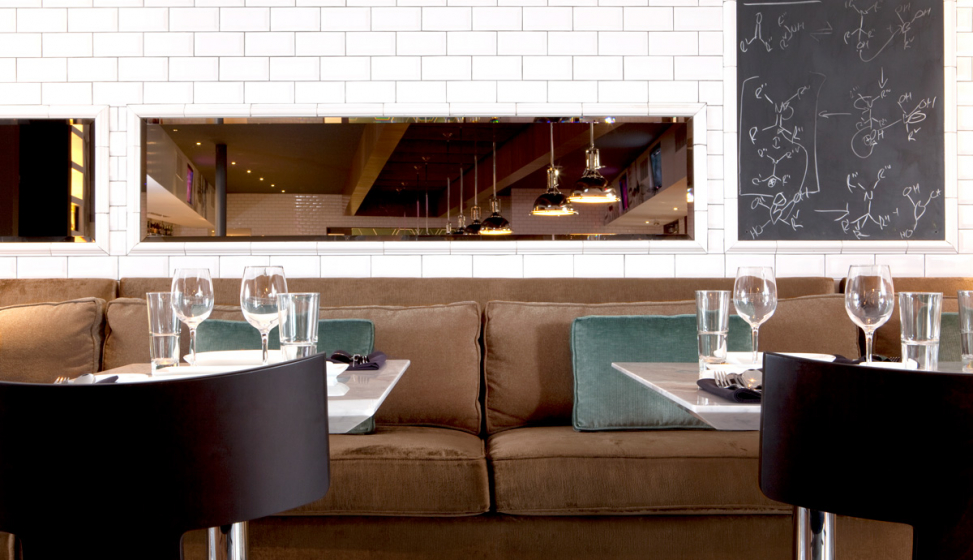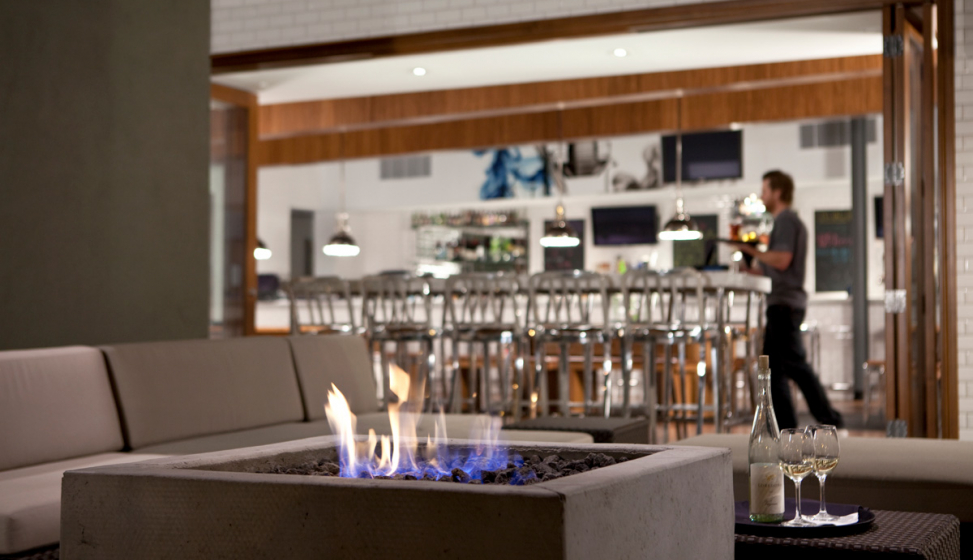 Located just outside of the University of Southern California campus' main gates this gastropub provides a much needed local retreat, with an upscale feel. The interior is fashioned after a vintage laboratory and is outfitted with custom designed furniture and fixtures, unique graphics and a carefully edited collection of "found items" create a communal environment that offers its clientele an authentic experience. 
The space needed to be both scholastic in ambience and competitive with the countless hip bars and eateries being added to neighboring downtown Los Angeles. Black slate tables and lab benches create a large communal table designed for convivial interaction. The space is also dotted with murals of glass instruments and colored smoke, providing a backdrop for artfully laid out seating vignettes. Two large openings along the front make it easy to take advantage of the mild California weather. 
Private dining room is accessed through oversized sliding schoolhouse doors, while a compressed tunnel space lead visitors into a communal washroom. Separate men's and women's areas branch out from the communal wash area. The overall design captures the branded 'laboratory' concept without becoming a theme bar, providing a fashionable space and a consistent overall experience.