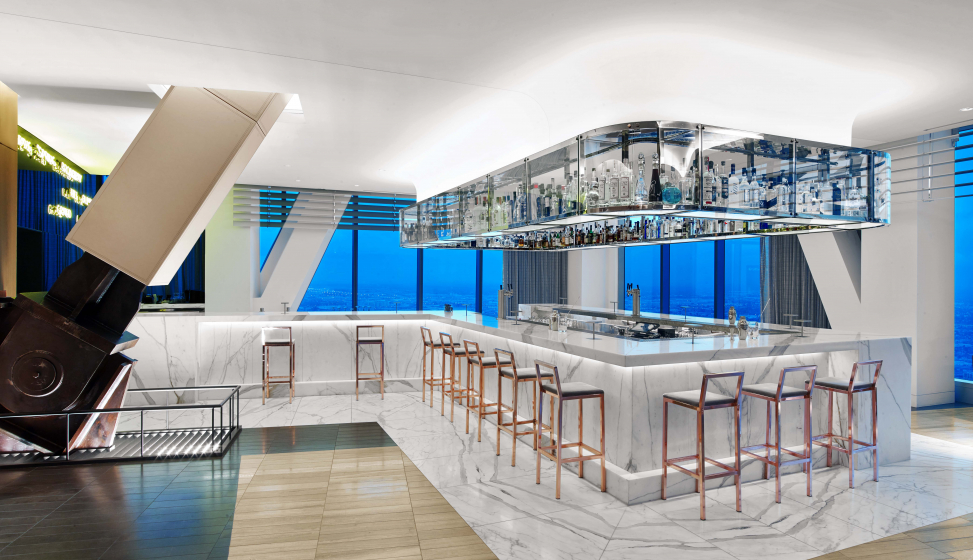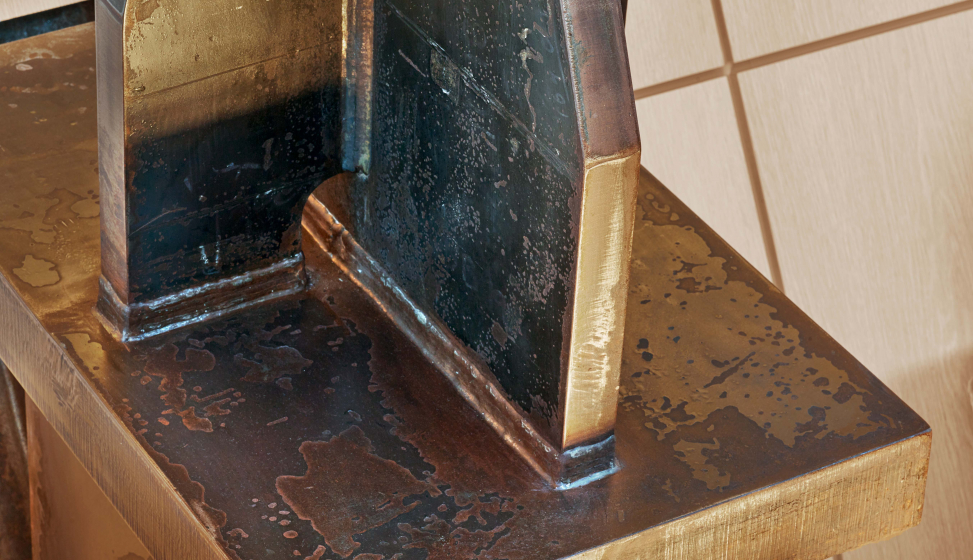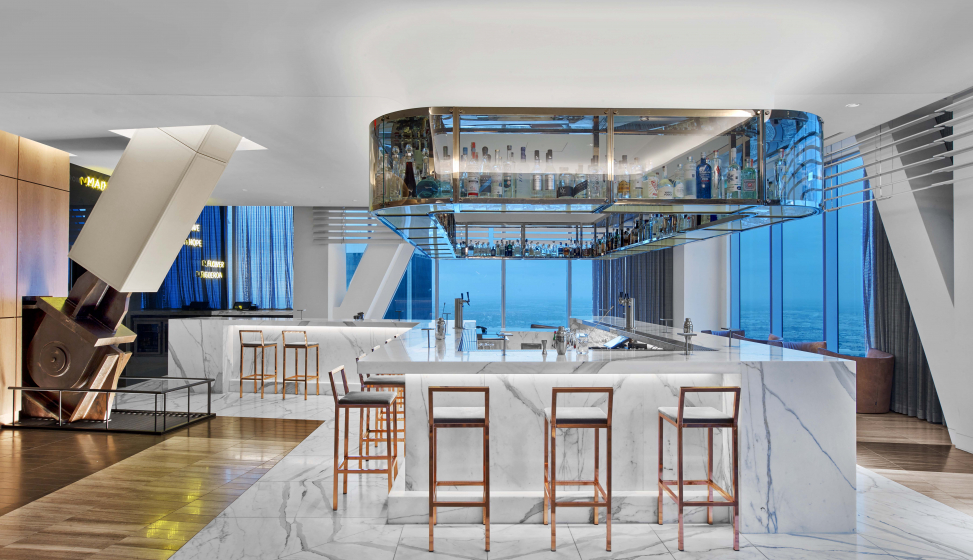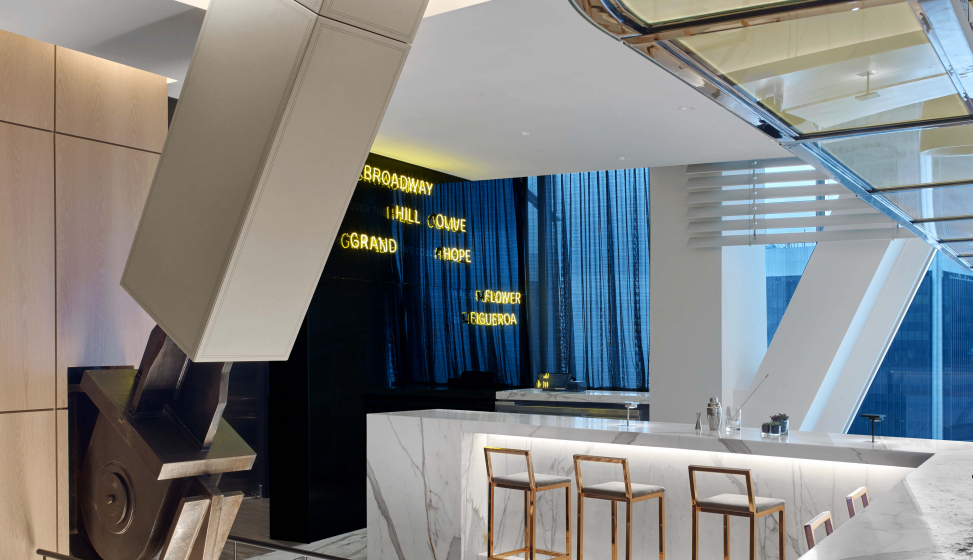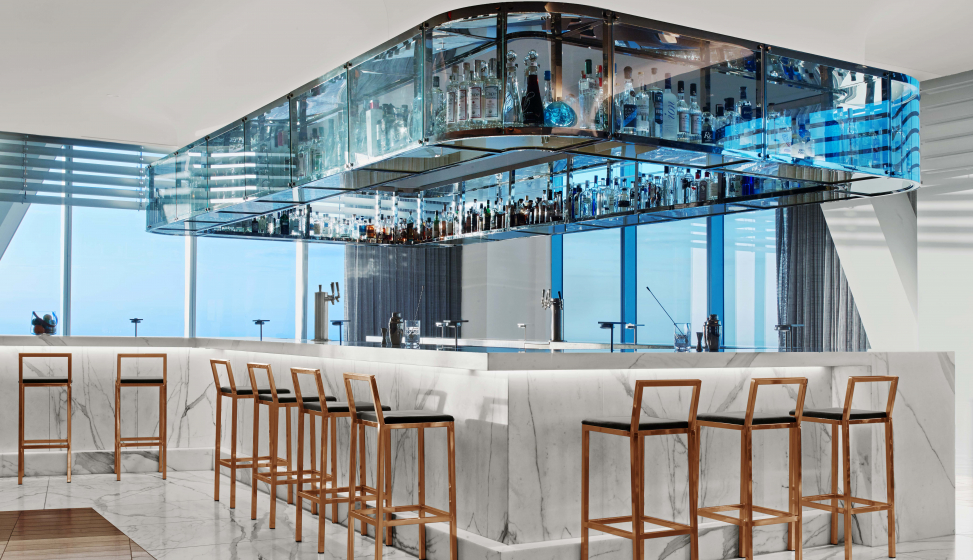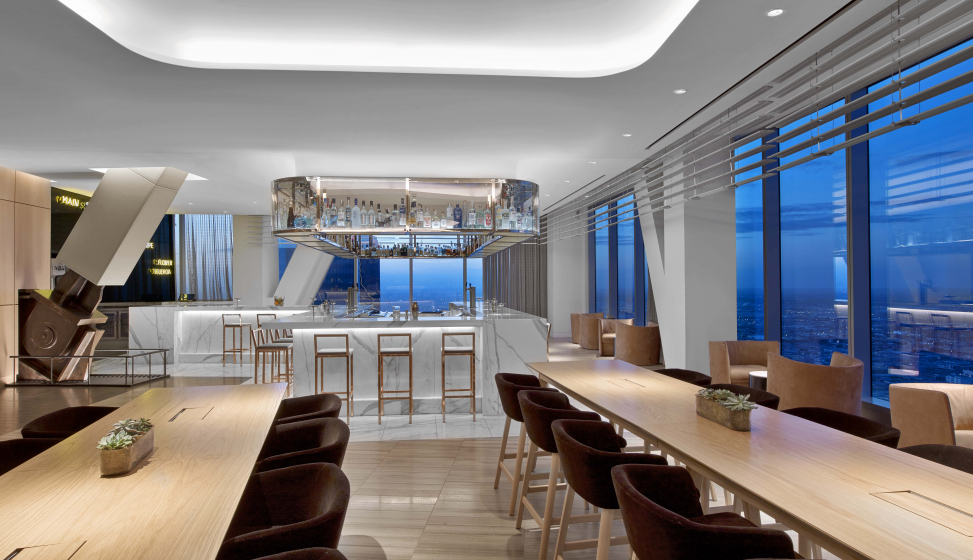 Lobby Bar at Wilshire Grand
The lobby bar located on the east side of the lobby positions hotel guests and Angelenos alike to take in a privileged view of downtown LA. Looking over the skyscrapers, financial district and historic core, this "never-before-seen" perspective is the backdrop for the upscale bar formed out of bookmatched Italian marble, darkened nickel silver liquor display and custom-designed bar lamps.
A black glass wall features a historical image of the Studebaker Dealership that originally occupied the site of the hotel, overlaid with text glowing in amber neon. It reads: "From MAIN we SPRING to BROADWAY and over the HILL to OLIVE, O wouldn't it be GRAND if we could HOPE to pick a FLOWER on FIGUEROA." This old adage was taught to children to help them remember the order of the downtown streets. This feature weaves together a historical image and narrative authentic to the property that enriches the guest experience.