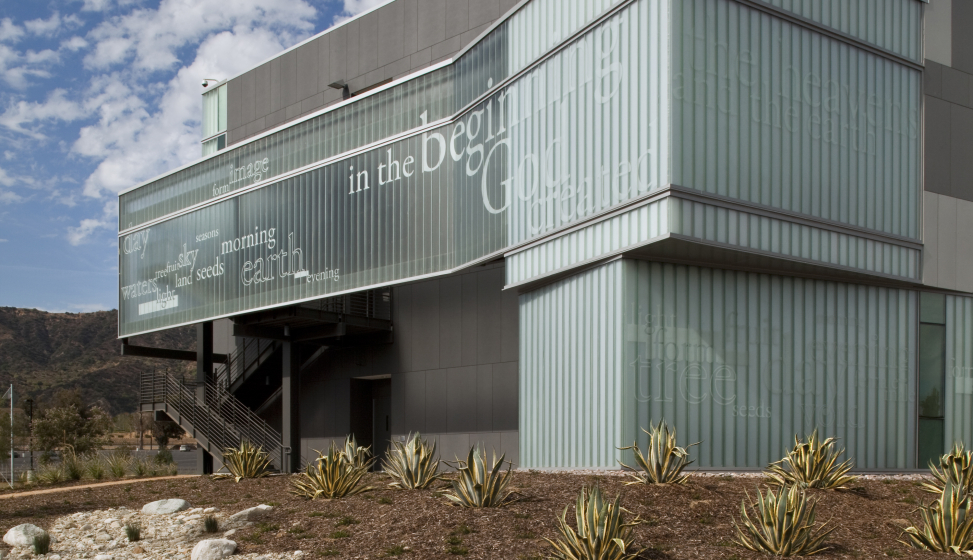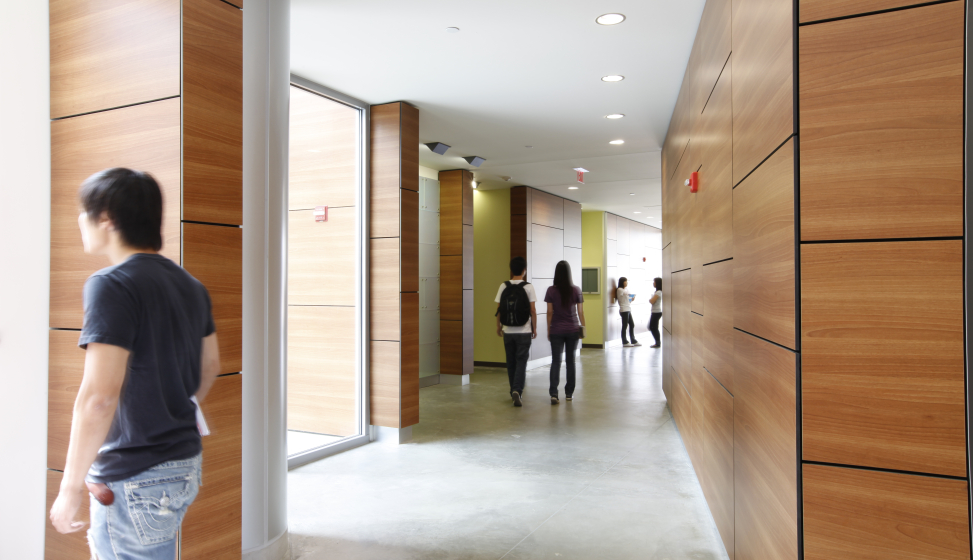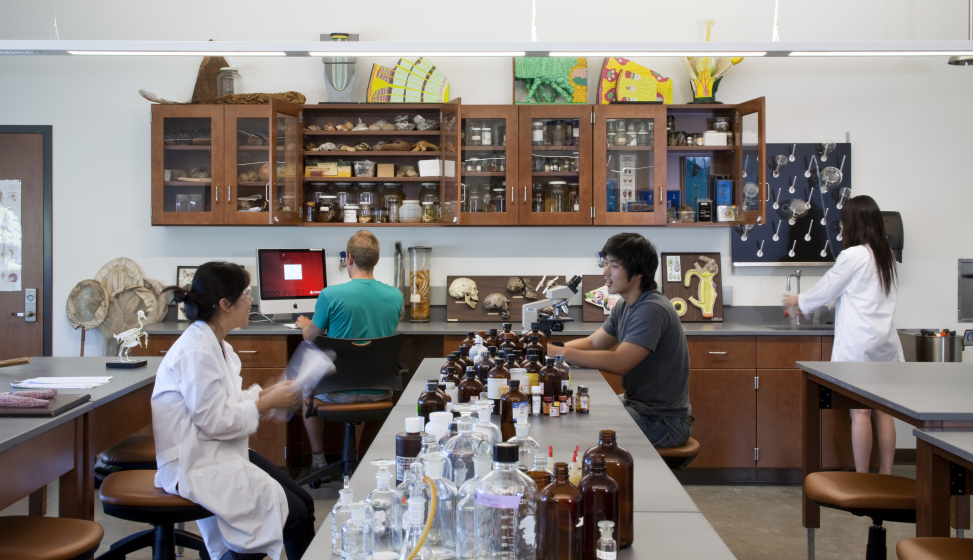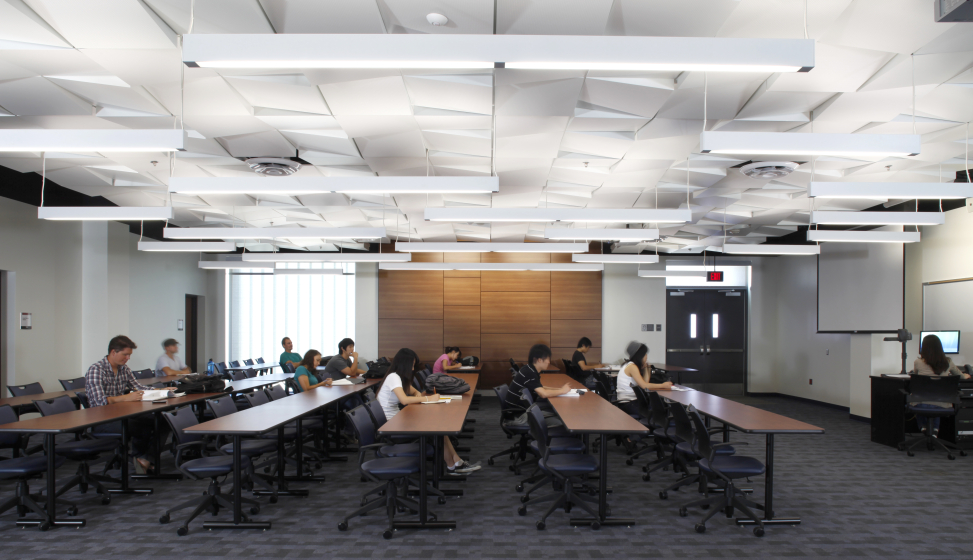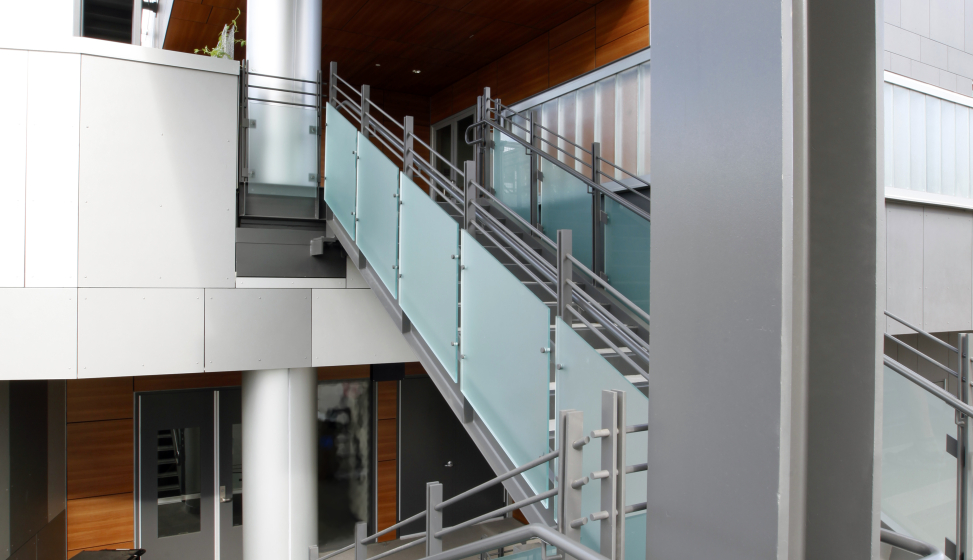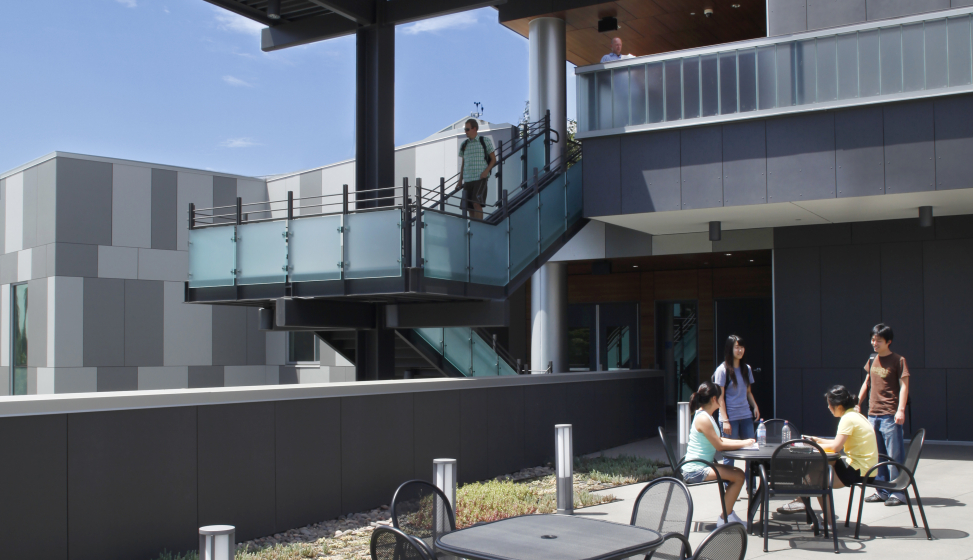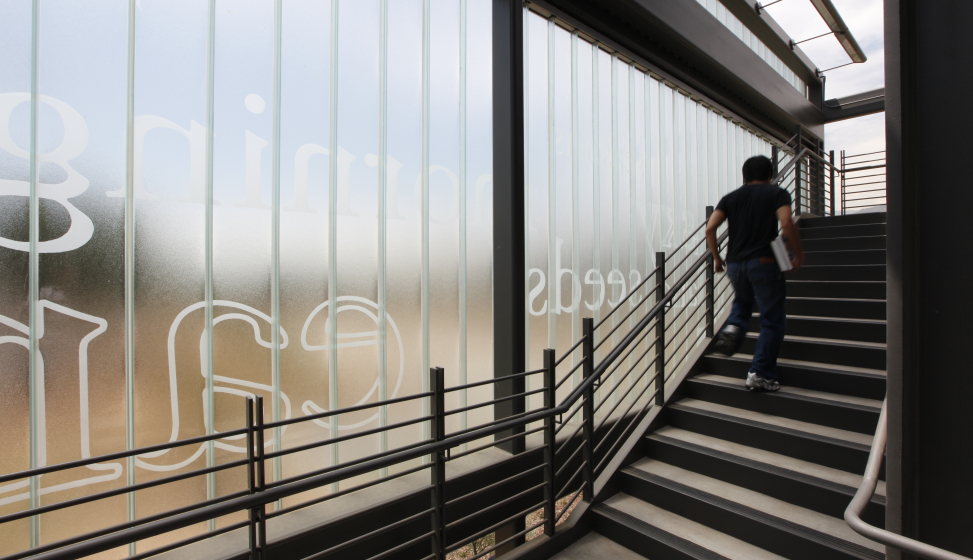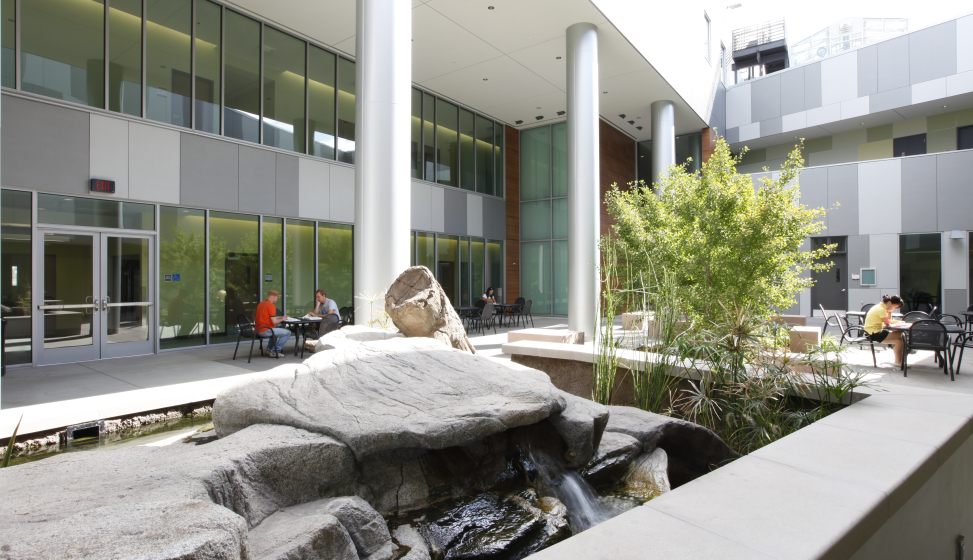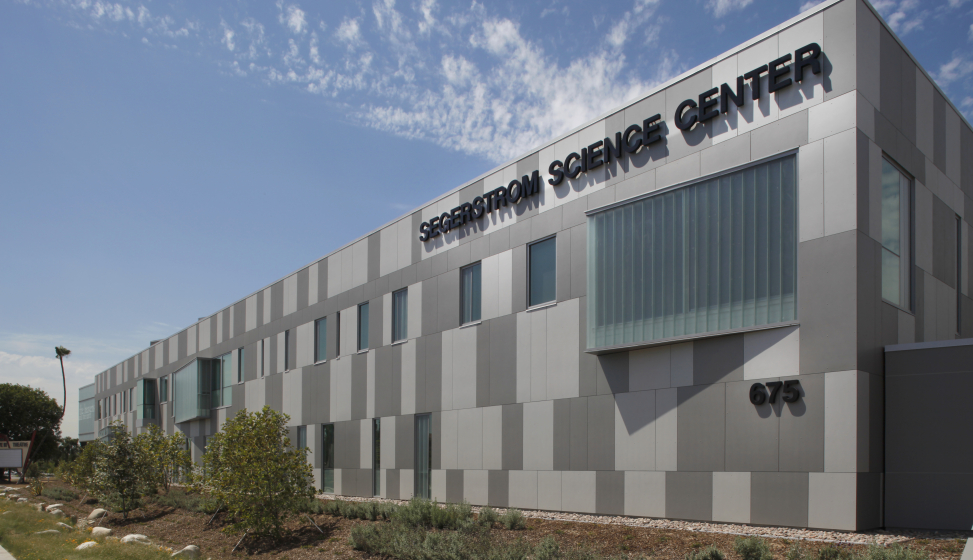 Segerstrom Science Center
Azusa Pacific University
The 74,780 SF Science Building on the Azusa Pacific University campus includes the renovation of the existing Wynn Science Building as well as the construction of a new teaching and research laboratory facility. The design creates meeting spaces throughout the building where students and faculty can gather, fostering teamwork and community. The objective was to create a science center that consolidates and increases teaching space for mathematics, physics, chemistry, and biology and to provide an emphasis on fundamental research. 
The building defines a new gateway to the campus with a glowing façade of channel glass, establishing a unifying and defining landmark for Azusa Pacific University. The building is organized around a central courtyard that provides daylight to interior spaces, and captures usable open space for a variety of campus and community based activities. The glazing on the façade allows filtered daylight into the lab spaces while at night the interior lights emit a diffused glow.
The overall organization of the building follows a repetitive unit of measurement used for classrooms and laboratory spaces, providing flexibility when future modifications becomes necessary. The master plan for the secondary campus is reinforced by defining the edge of a new campus quad and garden. The building has been certified LEED® Gold.