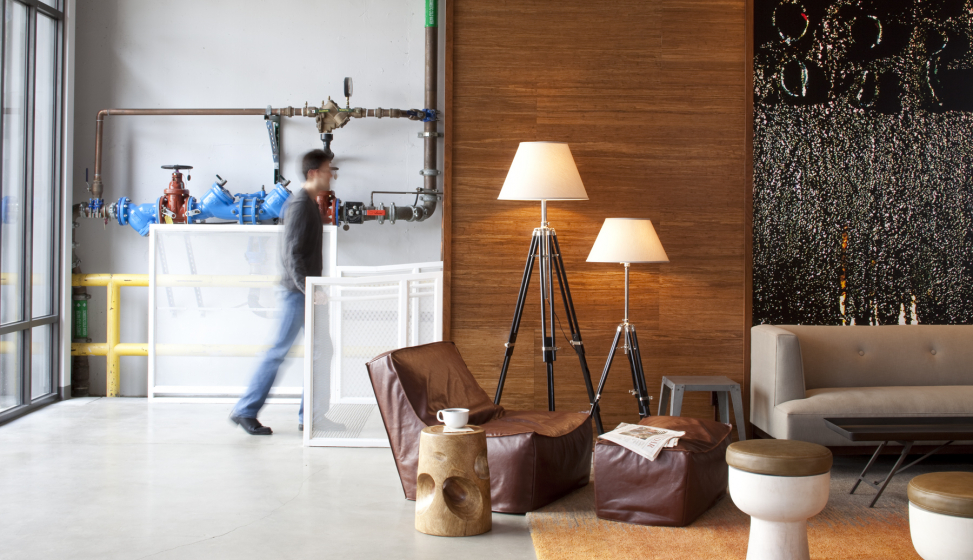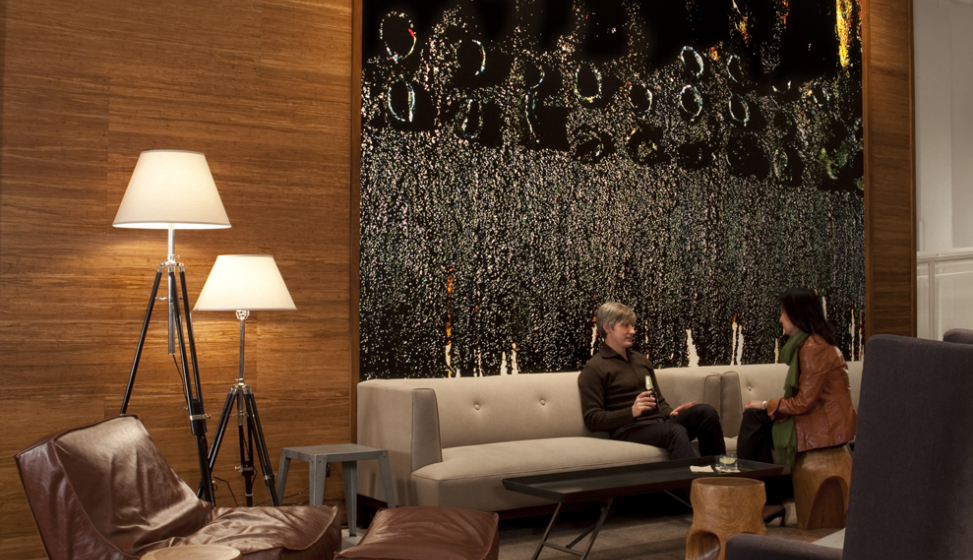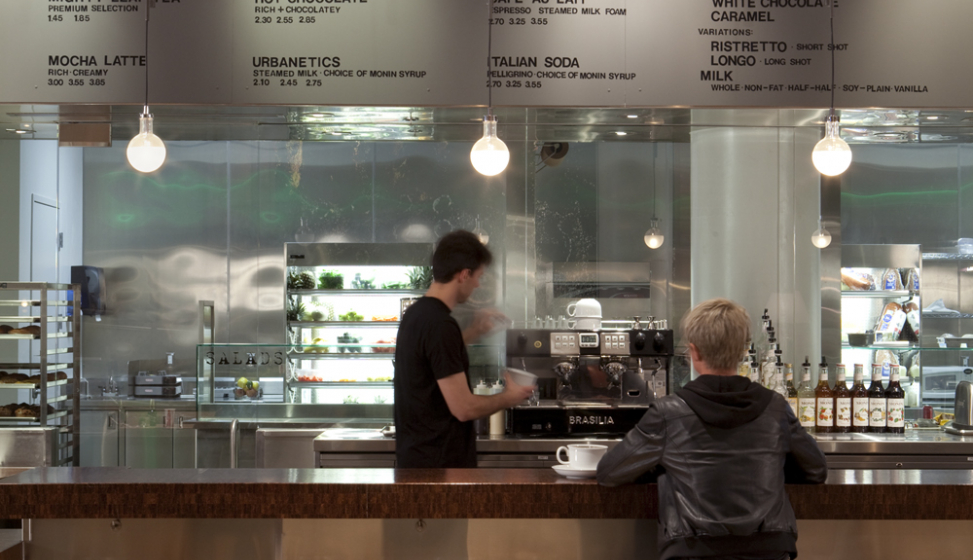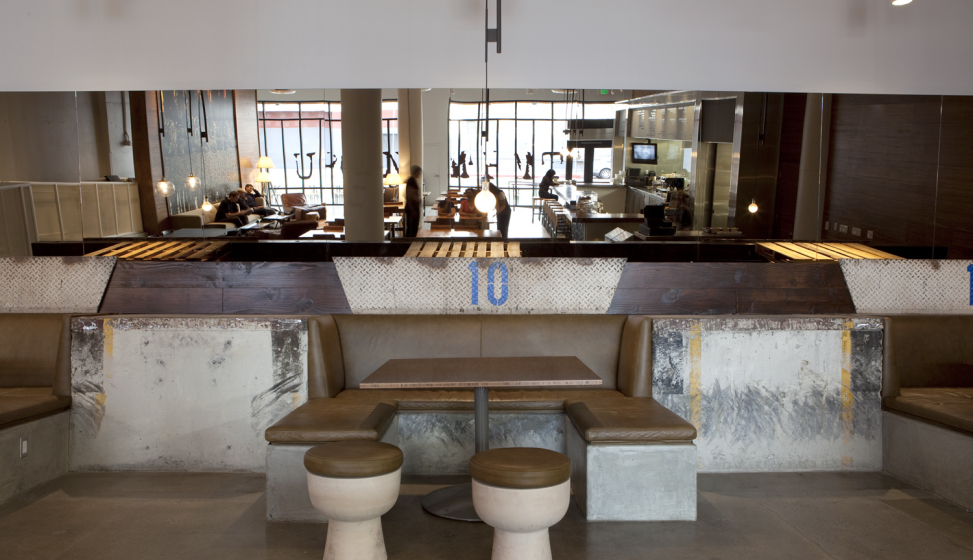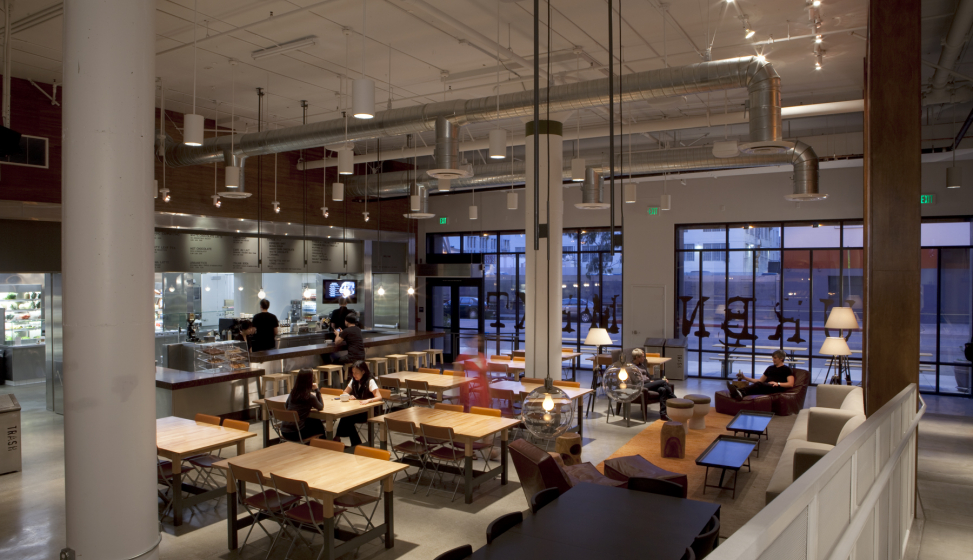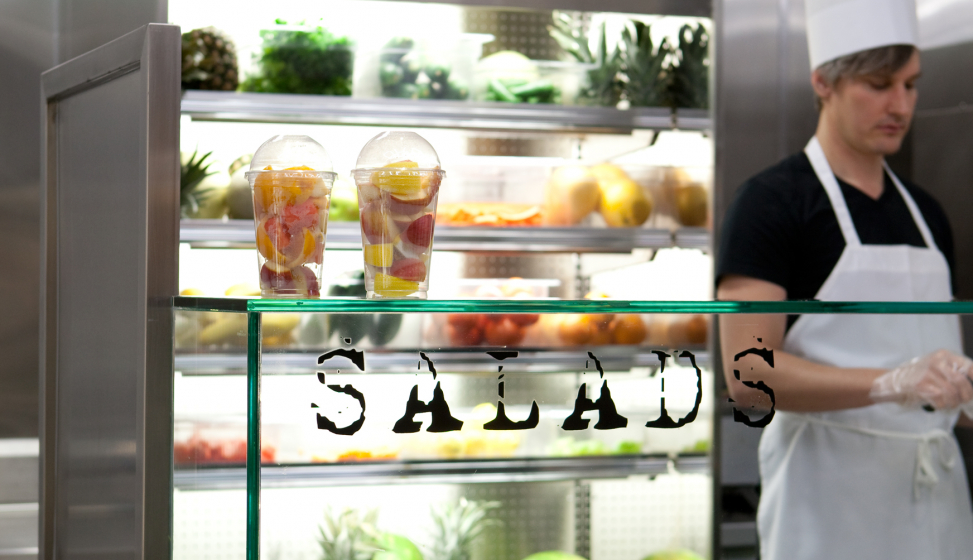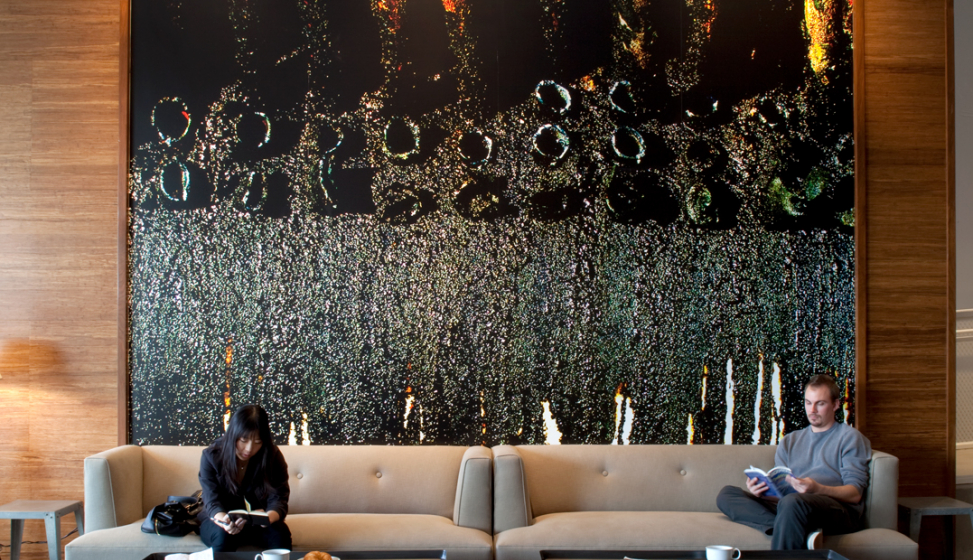 URBNMRKT
University of Southern California
URBNMRKT, a grab 'n' go deli and future bar, occupies the former loading dock of a four-story building that now houses the University of Southern California's (USC) administrative offices. Fronting Grand Avenue in downtown Los Angeles and occupying three truck bays and 7,000 SF, this new urban-chic hangout has its roots deeply grounded in its industrial/operational history while its furnishings and interior design maintain a home-grown, modern vibe. Exposed stainless steel clad walls and fixtures, doors and the bar are juxtaposed by warm bamboo strand board wall panels. Custom-designed leather lounge chairs and ottomans are paired with off-the-shelf tables and bar stools with hand-painted legs. Simple glowing bulbs in custom steel armatures hang from the 18-foot ceiling, which was painted white to mask the old ducts, conduit and pipes.
The kitchen features a custom light installation as its primary source of light, spelling out "URBNMRKT" with stick fluorescent fixtures on the ceiling. The graphics throughout the space are hand spray painted stencils, further authenticating the urban industrial look and feel. In the rear of the space a continuous angled mirror reflects the huge graphic along the storefront. Beneath the mirror, three dock levelers were maintained and repurposed as leather booths, featuring the original dock leveler number stenciled on the diamond plate hanging over each booth.
With the original roll-down doors in place acting as security shutters at night, the new storefront wall is recessed, forming alcoves into which German biergarten tables are nestled amidst potted plants along the street.
This establishment not only continues USC's drive to provide excellent amenities and first-rate dining options for its student and faculty but showcases the possibility of bringing in patrons from surrounding neighborhoods. This new model of authentic, non-corporate, home-grown design along with first-rate food and beverage offerings is a success for the students, university and local community alike.