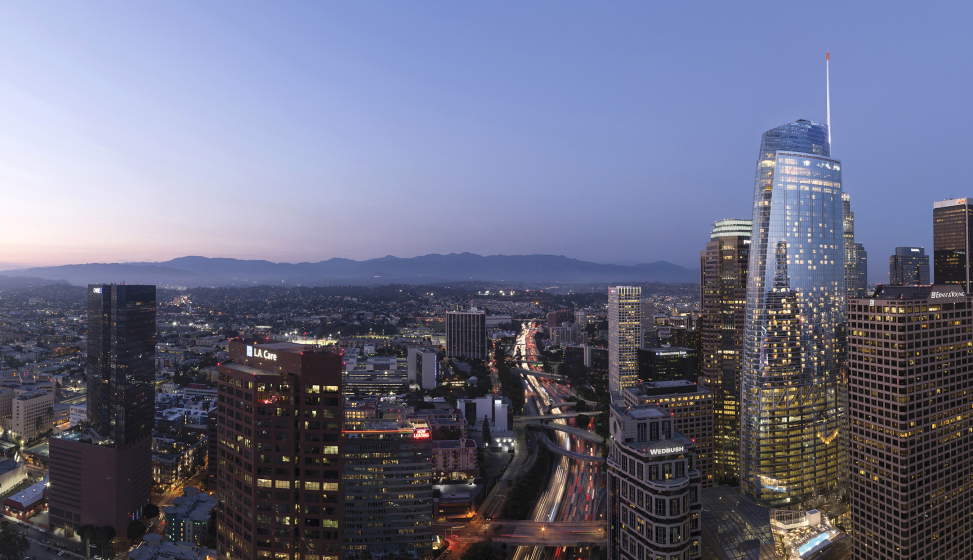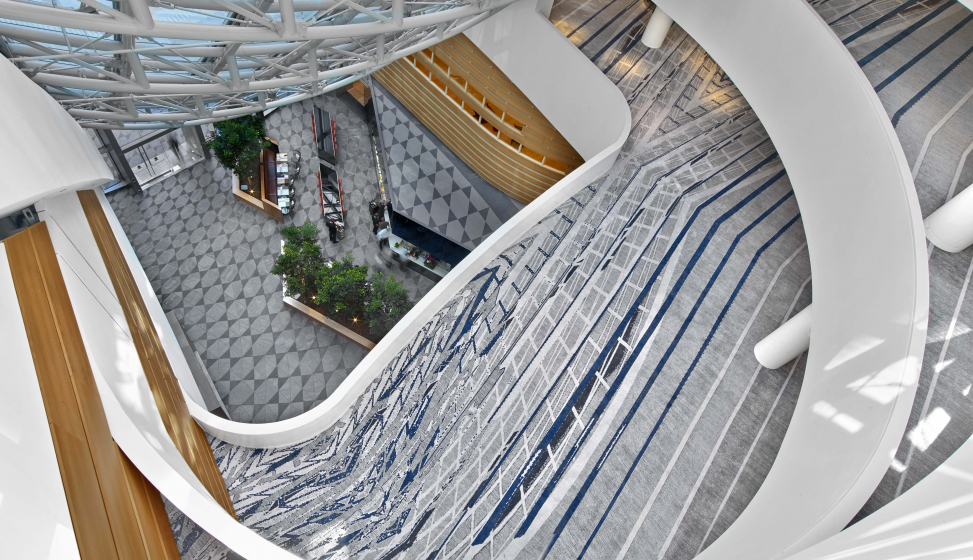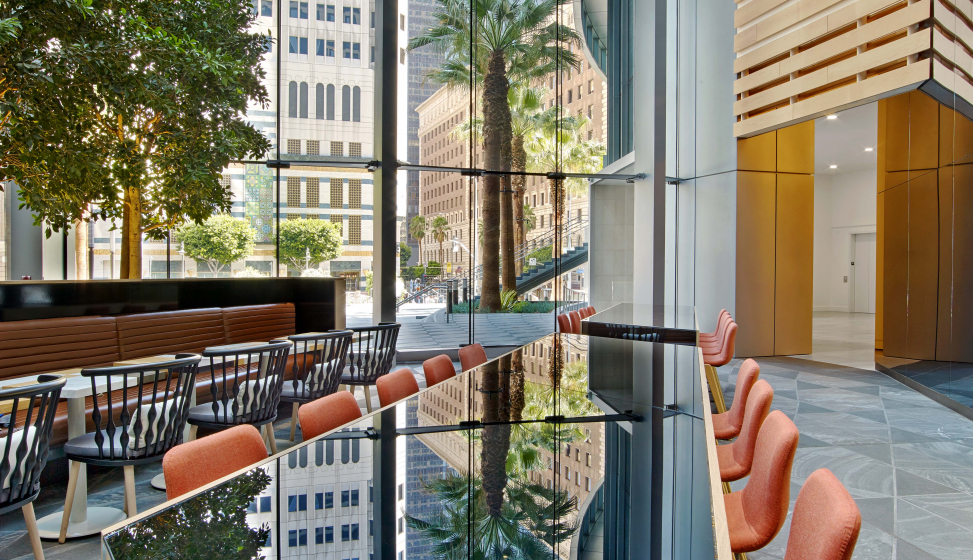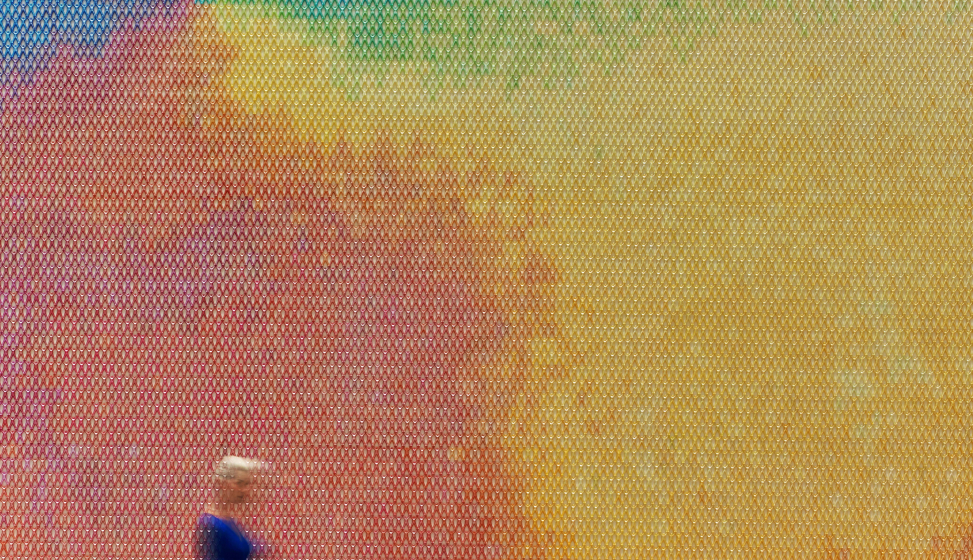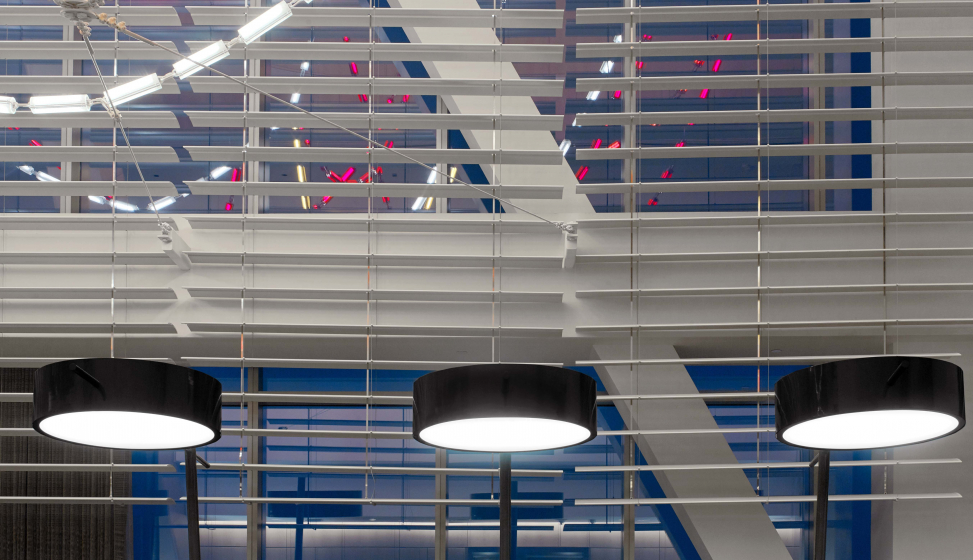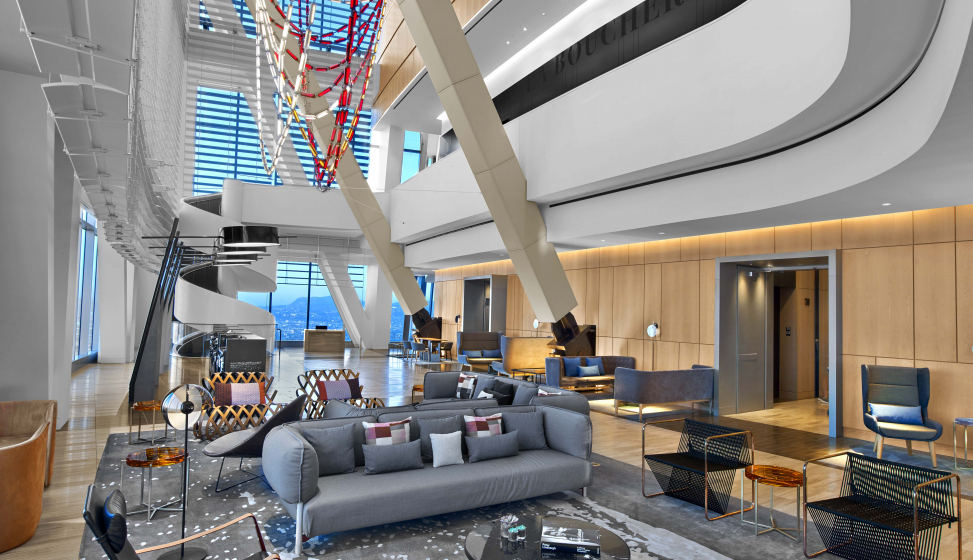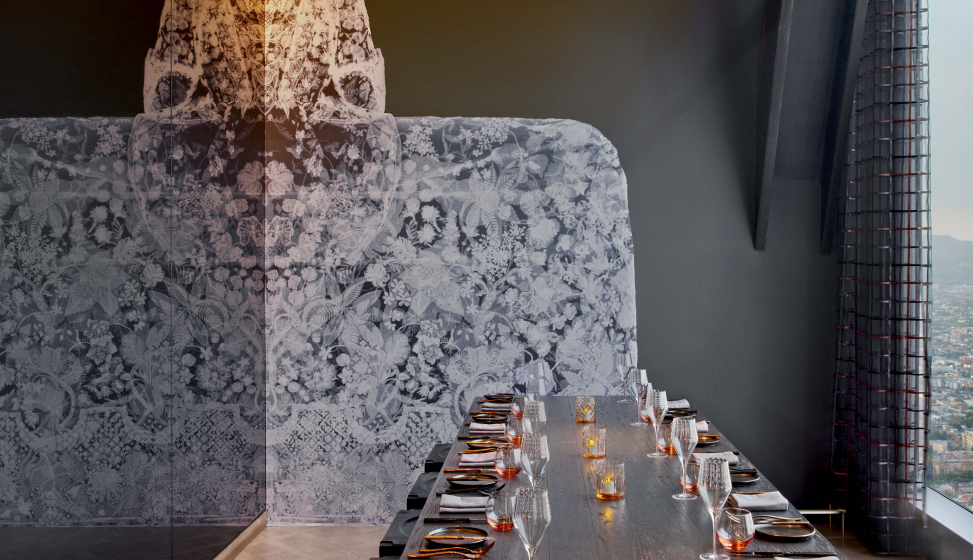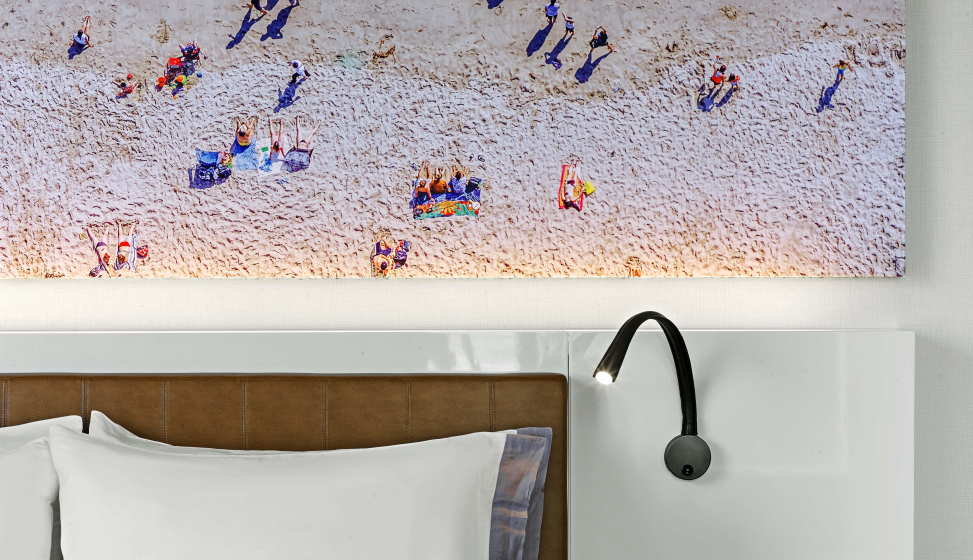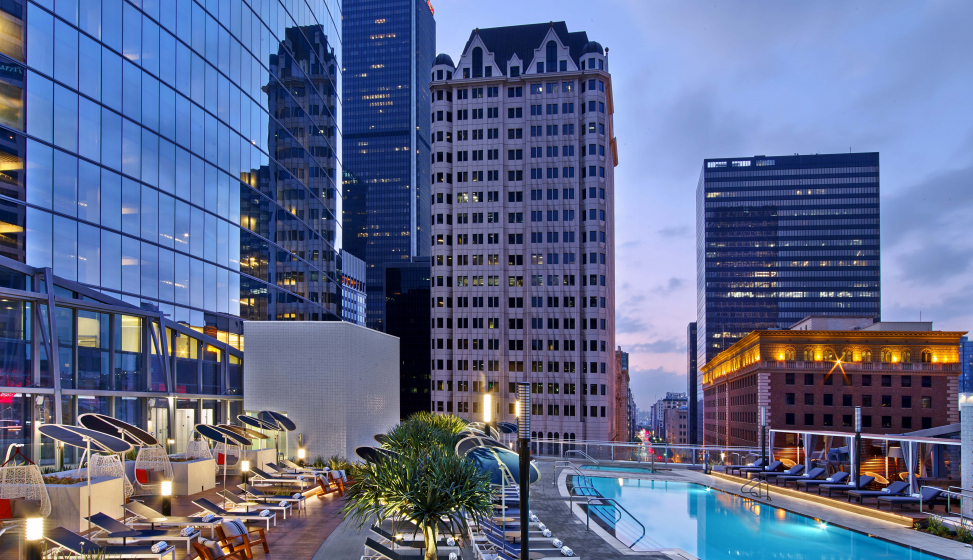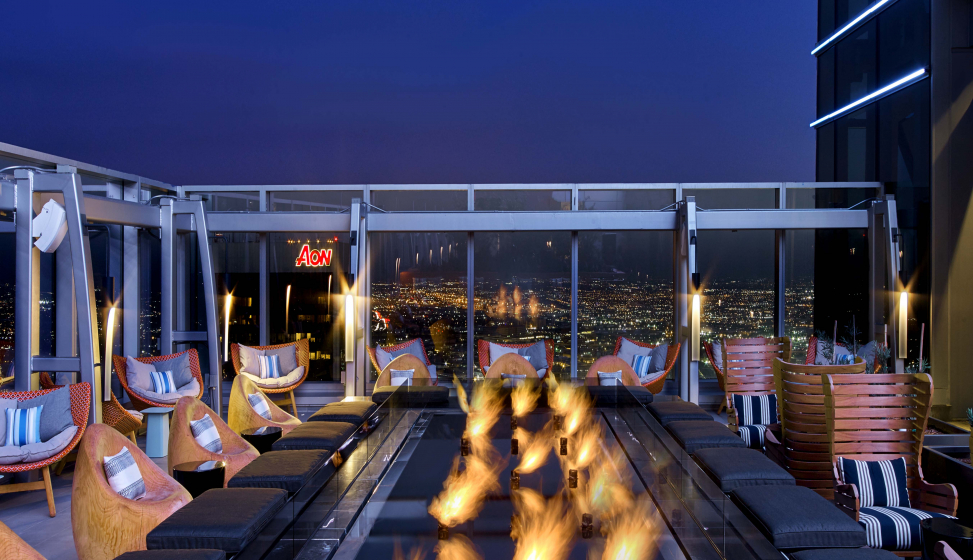 Wilshire Grand Center
Korean Airlines
In the heart of downtown Los Angeles (DTLA) the new Wilshire Grand Center rises as the tallest building west of the Mississippi. It was Korean Airlines' vision to create an iconic tower—a symbol of the friendship between South Korea and the U.S., an investment in Los Angeles which hosts the largest Korean population outside of Seoul. The new tower is an iconic addition to the Los Angeles skyline and to the renaissance of DTLA.
The tower is comprised of 890 rooms of the InterContinental Hotel, sitting atop 18 leasable office floors. The building is configured to maximize views with floor-to-ceiling glass to take full advantage. Los Angeles' energy and vibrancy are literally at your feet, allowing guests and visitors alike to tap into the Metro system and the city's vast freeway network to explore. Its podium includes hotel convention spaces, ballrooms, meeting rooms, break-out areas, along with a health club, retail spaces and restaurants. Five underground parking levels are also provided.
Reminiscent of Yosemite's Half Dome, the 73-story tower rises above a solid podium base.  Bridging these forms is a lyrical double-curved skylight atrium that extends from the entry plaza into the heart of the building. The new tower is a building of "our time", a glassy expression, a departure from the granite inset windows characteristic of most buildings in DTLA, creating a unique contrast to its neighbors.
The design embodies three main organizing criteria: 1) Shape the project's social spaces and overall experience around LA's unique climate by blurring the line between indoors and out, maximize natural light and vistas; 2) Seamlessly tap into DTLA's transformative character and fully embody the local attitude and urban environment; 3) Offer visitors a collection of urban spaces that include the plaza below and the "city in the sky" above.