Submitted by Sebastian on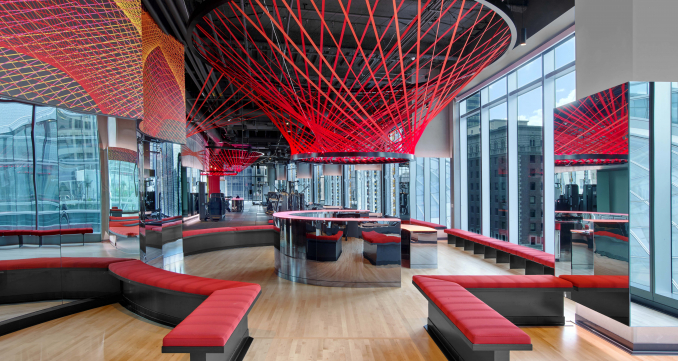 Attitude Fitness has been named as a finalist for Best Tenant Improvement Project in the 2019 Commercial Real Estate Awards. Thanks to LA Business Journal and congratulations to Taslimi Construction, Cinnabar, JB Marble, and Pan Pacific Mechanical! 
Our design integrates elements of everyday fitness equipment and components into the interior architecture. Finishes and furnishings take their cue from high-performance fitness fabrics and sneaker materials.
Photo: Eric Laignel